Gifts for Her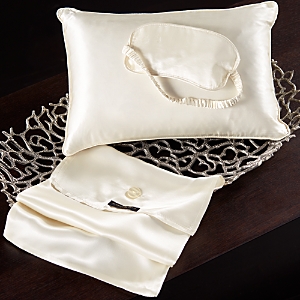 Donna Karan Silk Pillow and Eye Mask Travel Set
Travel luxuriously and sleep soundly with this soft travel pillow and eye mask set by Donna Karan.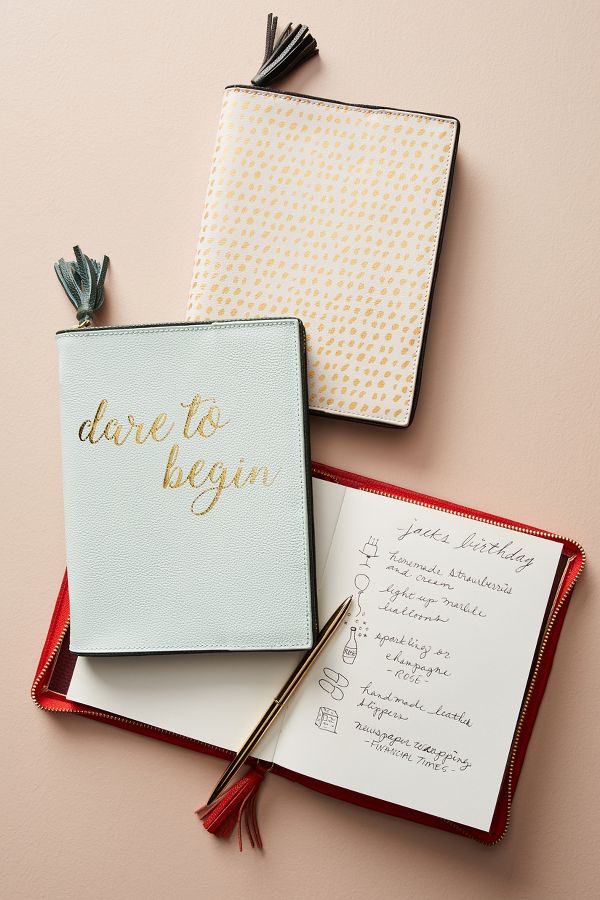 Wynne Journal
Leather, paper. 138 pages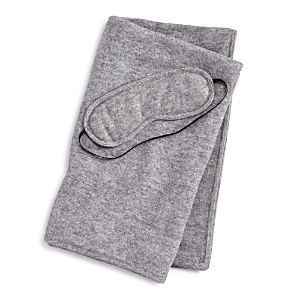 Arlotta Travel Eye Mask & Throw Set
Upgrade your travel style to first class with this Bloomingdale's-exclusive luxurious travel set from Arlotta.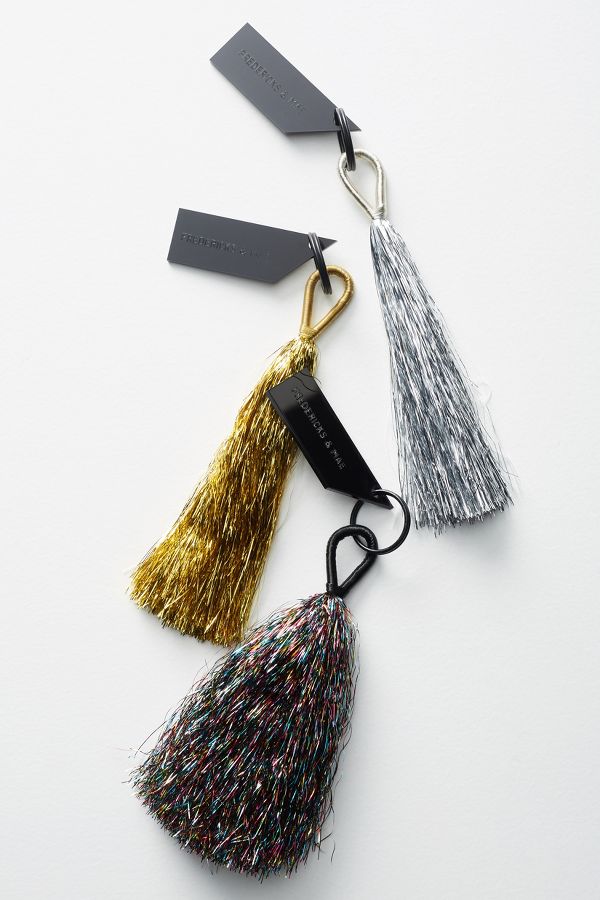 Tinsel Tassel Keychain
Among the scraps of thread, leather and paper that decorated their art studio, Jolie Mae Signorile and Gabriel Fredericks Cohen found a shared appreciation for the materials they worked with on a daily basis. In 2007, the duo celebrated their love for these elements by creating Fredericks & Mae - a collection of home and garden goods crafted with attention to interesting components and their equally compelling origins. USA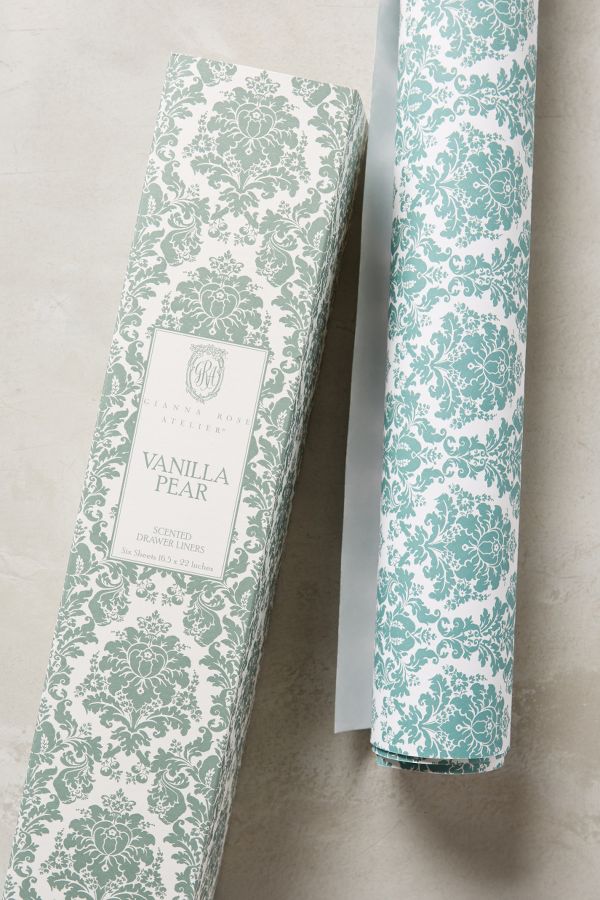 Caswell-Massey Scented Drawer Liners
Since opening its doors in 1752 in Newport, Rhode Island, Caswell-Massey has been the skincare label of choice for historic American icons like George Washington, Dwight D. Eisenhower and John F. Kennedy. Nearly 300 years later, the company continues to be one of the nation's leading purveyors of luxury soaps, fine fragrances and moisturizers.

Parker Thatch Fox Valet Tray
Cotton valet tray. Personalization is two initials in style and color shown.

Jonathan AdlerJet Set Travel Kit
Jet Set Travel Kit. 7.5"W x 5"T. Hand-stitched petit point front. Soft microfiber backing. Adjustable head strap with pockets for earplugs. Carrying pouch.

Chocolate Covered Company® Cake-Pop Collection
Hand-crafted in a gourmet kitchen, Chocolate Covered Company® cake pops are drenched in rich Belgian chocolate and beautifully decorated to create a deliciously gorgeous gift for birthdays, holidays or just because.

Jonathan Adler Mrs. Jet Set Travel Kit
Mrs. Jet Set Travel Kit. 7.5"W x 5"T. Hand-stitched petit point front. Soft microfiber backing. Adjustable head strap with pockets for earplugs. Carrying pouch.

Beth Macri XO Hidden-Message Necklace
Handcrafted XO hidden-message necklace. 16"-18" adjustable length, with .5"W (total) x .25"D x 1.25"L pendants. 14-karat gold vermeil. Made in the USA

Tory BurchParker Saffiano Continental Passport Wallet
Tory Burch continental passport wallet in saffiano leather. Sized to hold USA passport and international currency. Golden hardware. Removable wristlet strap. Zip-around closure. Signature Tory Burch double-"T" logo medallion at center. 15 card slots, three bill slots, one interior zip pocket.

Fringed iPhone Case
Handcrafted iPhone® case. Genuine leather back. Dual layer protection. Finely crafted chain-link metal fringe. Slim silhouette. Metallic buttons.

Gray Monogrammed Duffel
Duffel made of cotton canvas. Polyester lining. Faux-suede trim; leather handles. Personalization is three initials in style and color shown.

Kevyn Aucoin The Expert Brush Collection
A curated selection of our favorite brushes customized for travel. Legendary makeup artist to the stars, Kevyn Aucoin, created his own line of products to capture every woman's true beauty.

Parker Thatch Big Bag Totes
Big bag totes sold individually. Cotton canvas. Personalization. USA

Parker Thatch Sleeping Sweetheart Eye Mask
Eye mask made of cotton canvas. Personalization. USA

Parker Thatch Travel Jewelry Case
Travel jewelry cases sold individually. Cotton canvas. Zip-around closure. Personalization. USA

Personalized Folded Notes Boxed Sets
Folded notes in bold patterns with distinctive personalization turn correspondence into a fashionable event.

KELLY KAY 25 Butterfly Folded Notes
A brilliant, hand-drawn butterfly illustration floats gently across these luxurious folded notes. Encased in rich purple Euro-flap envelopes, these notes will awe anyone who "catches" them.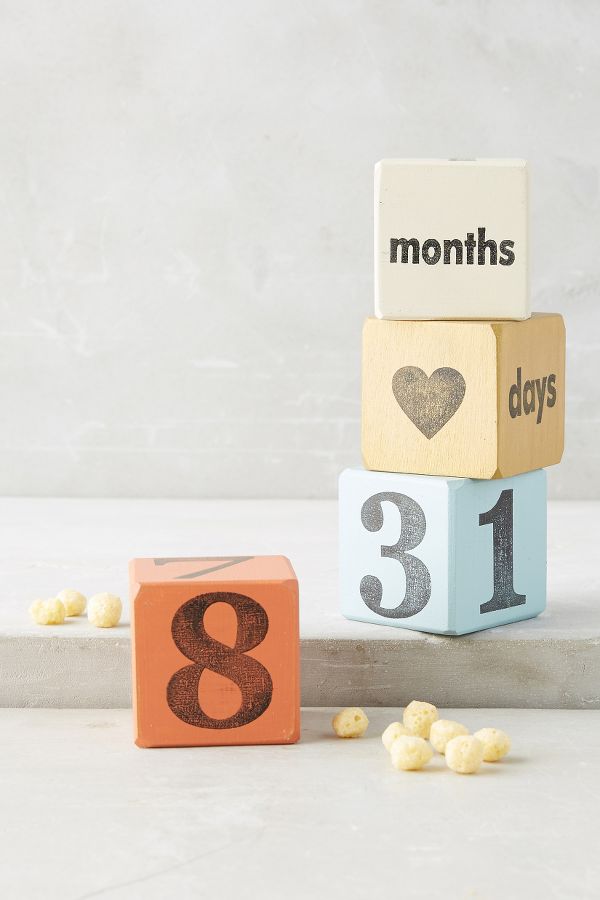 Baby Days Blocks
Includes four blocks to mark your baby's age. Wood. USA
Gifts for Him

Luxe Dominoes El Catire Domino Set w/ Racks
Luxe Dominoes "El Catire" modern acrylic domino set. Transparent box with brightly hued lid that catches the light. Jumbo tournament-size (2.1"L) dominoes with spinners included. Set also includes four transparent racks. Made in the USA


Personalized Pure Cotton Wrinkle-Free Pinpoint Oxford Long-Sleeved Shirt
You'll retire your iron the first time you wear our men's wrinkle-free dress shirt. Our lightweight, pure cotton pinpoint shirt is perfectly low maintenance, yet doesn't feel stiff or synthetic the way lesser wrinkle-free fabrics can. Our men's no iron dress shirts feature button-down collar, adjustable cuffs. Box pleat. Single button-through pocket. Men's no iron dress shirts are made of pure cotton. Washable. Personalize pocket with embroidery, up to 3 letters.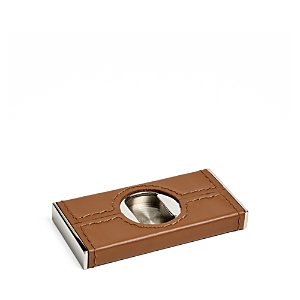 Ralph Lauren Cantwell Bottle Opener
Subtly embossed saddle leather adds a luxe equestrian inspired touch to this barware essential from Ralph Lauren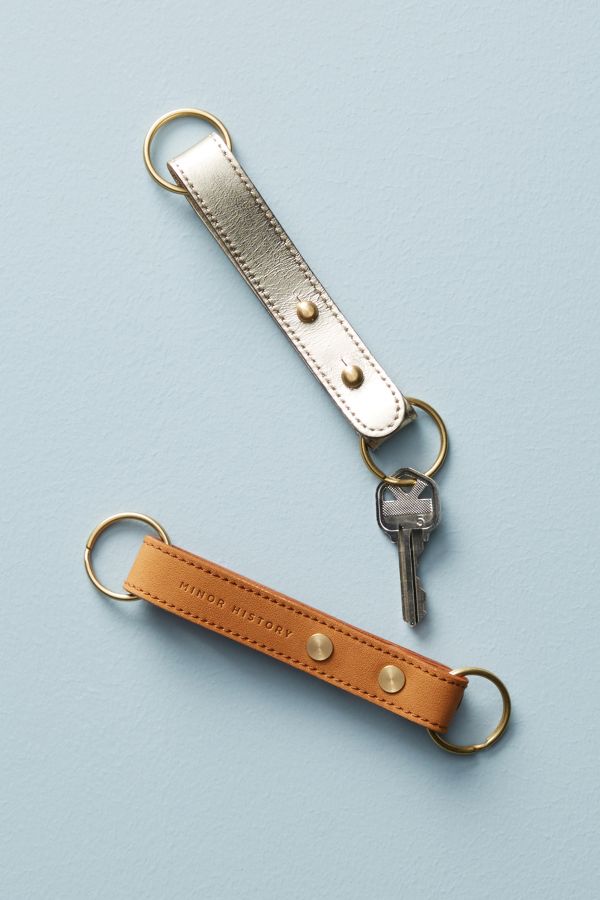 Valet Keychain
Launched in 2015 by Aesthetic Movement - a New York-based design collective - Minor History crafts high-quality leather pieces made to accompany you on your everyday travels. Inspired by art and individual expression, each fuss-free piece is as beautifully made as it is functional.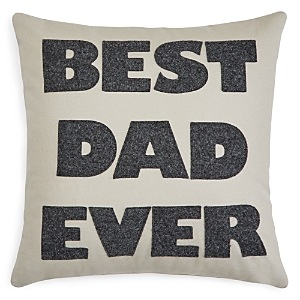 Alexandra Ferguson Best Dad Ever Decorative Pillow, 16 x 16
Cheeky sayings in bold felt letters lend a playful feel to these decorative pillows by Alexandra Ferguson.

ShedRain Stratus Chrome 70000 Umbrella with Wooden Handle, Black
ShedRain "Stratus Chrome" umbrella, handmade from precision components. Printed canopy with 8-rib construction. Polyester twill with Teflon™ coating. Lightweight carbon fiber shaft. Ergonomic, steam-formed solid Malacca wood handle with fine chrome detailing.

ShedRain Stratus Chrome 70000 Umbrella, Black
ShedRain "Stratus Chrome" umbrella, handmade from precision components. Printed canopy with 8-rib construction. Polyester twill with Teflon™ coating. TRILOBE® aircraft aluminum shaft prevents twisting. Automatic open and close function.

Jonathan Adler Mr. Jet Set Travel Kit
Mr. Jet Set Travel Kit. 7.5"W x 5"T. Hand-stitched petit point front. Soft microfiber backing. Adjustable head strap with pockets for earplugs. Carrying pouch.

Dylan's Candy Bar Gold Collection Deluxe Set
Gold Collection Deluxe Set of premium, flavored chocolate bars.

Graphic Image American Bar Leather-Covered Book
Hand-bound leather book. American Bar has over 500 drink recipes arranged alphabetically and by category. Also contains history of various wines and liquors.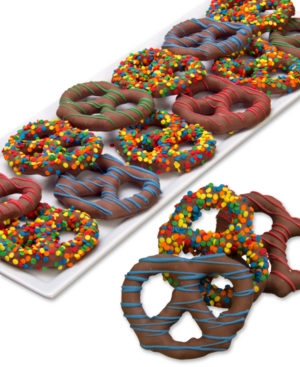 Chocolate Covered Company® Chocolate-Covered Pretzel Collection
Simultaneously satisfy the sweet and salty craving with an assortment of chocolate-covered pretzels from Chocolate Covered Company®, gorgeous collections of hand-dipped and decorated confections that create a memorable gift for any occasion.

Graphic Image Travel Notebook, Personalized
Handcrafted travel notebook. Leather cover. Summary pages for detailing your adventures; full-color maps. Editorial information includes toll-free numbers, world weather, distances, and international dialing codes. Cream-white, acid-free paper with gilt edges; double-faced cream satin ribbon marker. Personalization is one to three initials in style and color shown.

M Clip Stainless Steel & Carbon Money Clip, White
M-Clip: The World's Finest Money Clip®—for men who expect nothing less than the best. Designed to hold an adequate amount of content, including credit cards and cash, and crafted in quality materials to stand the test of time.

Michael Aram Olive Branch Gold Pizza Cutter
Pizza cutter made of natural and oxidized brass and stainless steel.

Pendleton National Park Collection Glacier Park 22" Wheeled Carry-On Duffel
From Pendleton, this wheeled duffel features: Glacier Park, a featured pattern from Pendleton's exclusive National Park Collection, to celebrate the 100-year anniversary of the National Park foundation. Canvas with vegan leather trim and ID tag. Hand-painted accent detailing

August Morgan Overserved Wine Glasses, Set of 4
Overserved wine glasses. 3.5"Dia. x 5"T; holds 16 ounces. Set of 4. Crafted of glass.

Frye Logan Men's Leather Overnight Bag, Dark Brown
Get noticed when you travel with this rugged overnight bag by Frye.

Battenkill Bottle Holder
A perfect gift for the traveling scotch aficionado, the Battenkill Bottle Holder is constructed of durable canvas and leather, and features a padded interior, carrying handle, and brass zippers. Built to fit most wine and high-end liquor bottles, it's a safe and unique way to transport spirits. USA

GiGi New York a Graphic Image Company Suede Small Valet Tray, Personalized
GiGi New York a Graphic Image Company Suede Medium Valet Tray, Personalized
Handcrafted valet tray. Suede. Personalization is one to three initials in gold foil in style shown. USA

Graphic Image Inc Personalized Golf Yardage Book Cover
This yardage book cover easily holds your yardage book with pencil. It fits in and look great in your back pocket.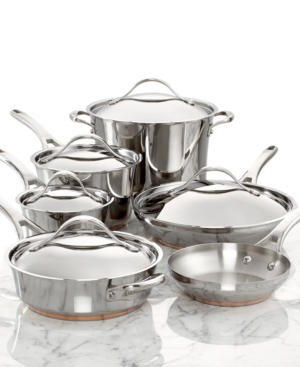 Anolon Nouvelle Copper Stainless Steel 11 Piece Cookware Set

Grow your busy kitchen with the most-popular and most-used pieces. Delivering expert-grade results with layer upon layer of premium cooking material, each piece in this polished set features ultra-reactive copper encapsulated by aluminum & magnetized stainless steel & finished with an impact-bonded double full cap for unrivaled heat distribution and incredible cooking control
Gifts for Them

Lenox Radiance Seasons Tidbit Plates, Set of 4
Inspired by the rich colors of the seasons and evoking the romantic look of watercolor, this striking collection is highlighted by lustrous gold detail on crisp white bone china

Jonathan Adler Barbell Leather Box
Barbell box. 10.5"W x 5"D x 5"T. Topstitched black leather. Polished cast brass handle.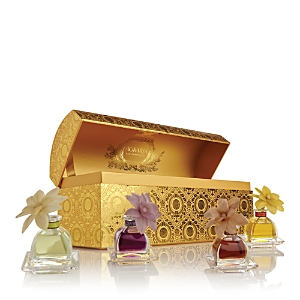 Agraria Nob Hill Petite Essence Collection
Bring a fragrant ambiance to your home with this set of four floral diffusers from Agraria, beautifully presented in a keepsake box.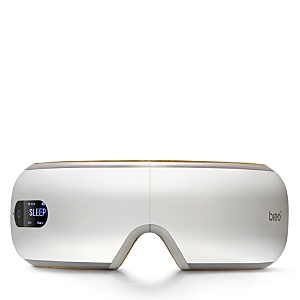 Breo iSee4 Wireless Eye Massager
Designed to relieve tired eyes using a combination of intelligent air pressure, vibration and hot compress massaging technology, the Breo iSee4 Wireless Eye Massager plays nature sounds for added relaxation

Jonathan Adler Eyes Cocktail Napkins, Set of 4
Set of four embroidered cocktail napkins. Each, 6"Sq. Cotton/linen with satin-stitch embroidery.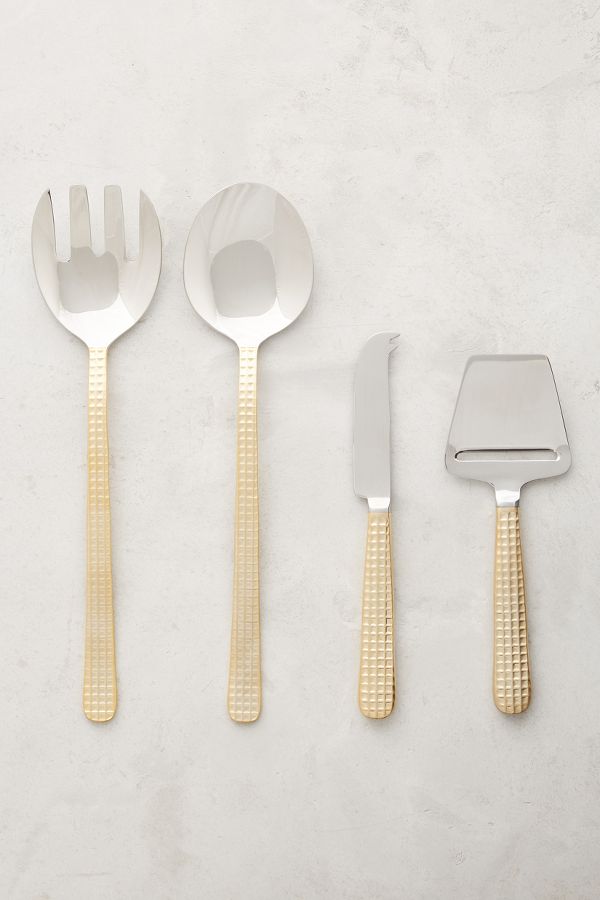 Michael Wainwright Manhattan Gold Flatware and Serveware
Michael Wainwright creates stunning yet functional works of art. Drawing on an extensive background in both sculpture and jewelry-making, he possesses a mastery at combining porcelain, bone china, glass and precious metal into lovely dinnerware collections whose stirring designs are inspired by his travels through historic Italian cities and the Mediterranean coast.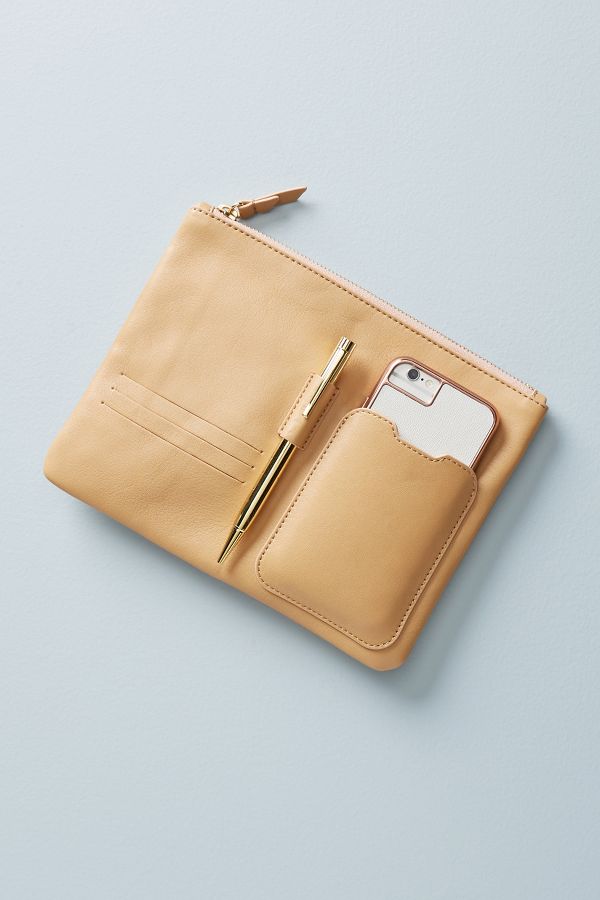 Ready For Anything Pouch
Pen included. Leather; cotton lining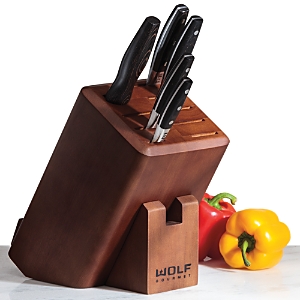 Wolf Gourmet 6-Piece Forged Cutlery Set
Precisely engineered to combine the precision of Japanese cutlery tradition with the renowned durability of German-designed knives, each piece by Wolf Gourmet is forged from high-carbon stainless steel and ice-hardened to an optimal 61 on the Rockwell C hardness scale for incredible, long-lasting performance.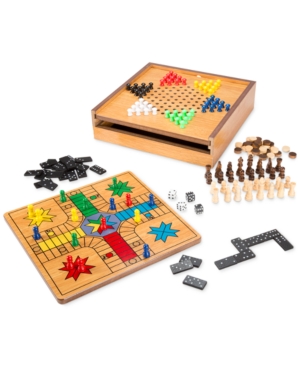 7-in-1 Novelty Games Set
Bring game night just about anywhere with Trademark Global's 7-in-1 Games Set featuring boards and pieces for classic table games in a convenient wooden case.

MacKenzie-Childs Courtly Check Serving Utensils
Add these charming Courtly Check® serving utensils to your MacKenzie-Childs® collection. Each is stainless steel with a black and white porcelain handle with golden detailing

11-Piece Boxed Bar Set
Our complete home mixology set is ideal for wedding and housewarming gifts. With a generous 40-ounce cocktail pitcher, 20-ounce mixing glass inscribed with recipes, Boston shaker, four double old-fashioned glasses and essential tools (bar spoon, strainer, double jigger and muddler) you'll be mixing with the pros in no time.

Jay Strongwater Footed Painted Bowl
Handcrafted bowl. Glass. Hand enameled and hand set with Swarovski® crystals.

Parker Thatch Pink Cherry Lacquer Tray
Tray made of bamboo. Lacquer finish. Gold-leaf accents. Personalization is name (up to 20 characters/spaces) in style and color shown. USA

iomoi Fox Lacquer Tray
Tray handcrafted of bamboo with lacquer finish. Gold-leaf accents.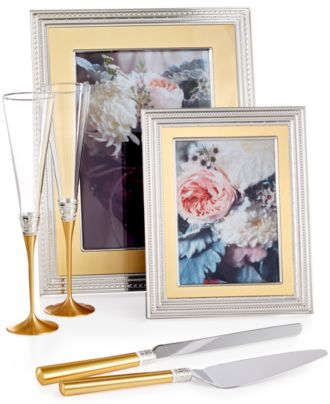 Vera Wang Wedgwood With Love Gold Gifts
Elegance is defined by Vera Wang's Wedgwood With Love Gold Gifts. Stunning silver and gold plate finishes punctuate a look that's as timeless as your memories

Avanti Bath Towels, Mr. & Mrs. Bath Towel Collection

A great gift idea for any couple, especially newlyweds! This elegant bath towel features Mr. or Mrs. embroidery in a lovely pewter hue with coordinating decorative trim

Aerial Hometown Jigsaw Puzzle
Put your house in the middle of a 400-piece custom jigsaw puzzle! Created using aerial-image mapping, a high-resolution aerial photo creates a precise and detailed image of your hometown—covering a bird's-eye view of an area 1½ miles east-to-west and 1 miles north-to-south—with your house right in the center. To make getting started a little easier, the center puzzle piece is shaped like a house. This completely unique puzzle makes a great gift and is a fun and challenging activity for the whole family.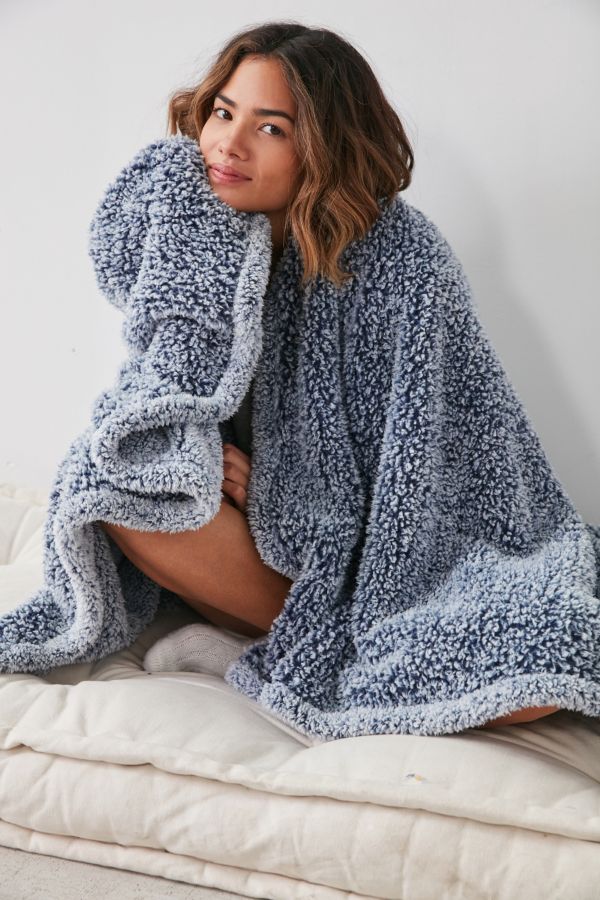 Amped Fleece Throw Blanket
Super soft + cozy blanket that you'll definitely want to wrap yourself up in. Made from comfy fleece for the warmest, fuzziest + snuggliest blanket around. Perfect to top off a couch or chair + great as another layer in your bedding, too!