Gifts for Her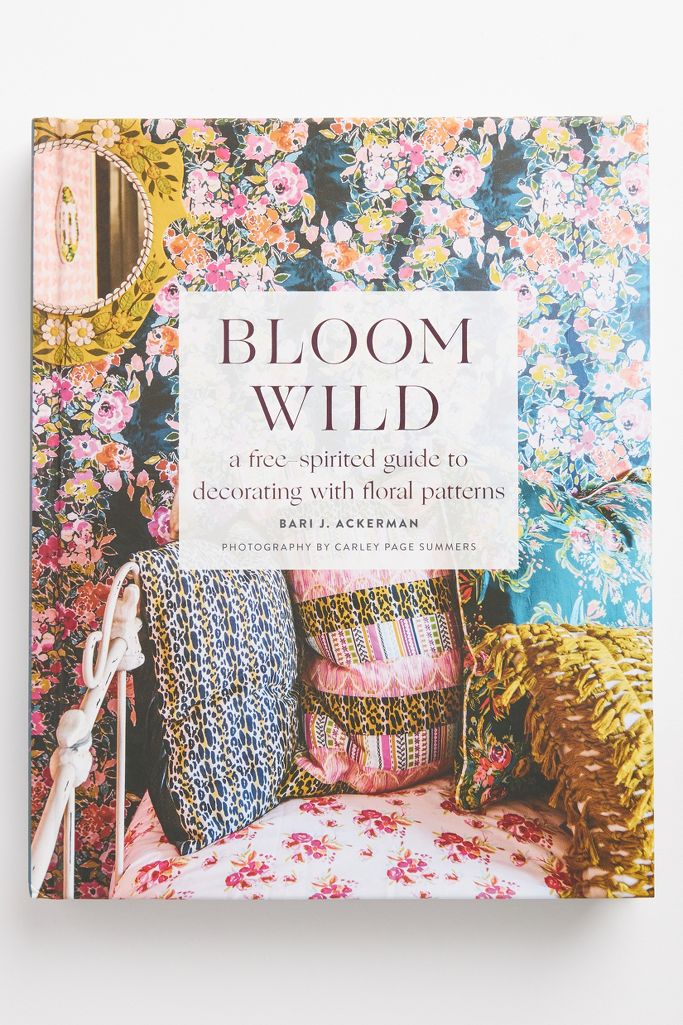 Bloom Wild
This free-spirited guide offers ideas for maximalists looking to decorating their home with modern floral prints and patterns. Hardcover. 240 pages. Abrams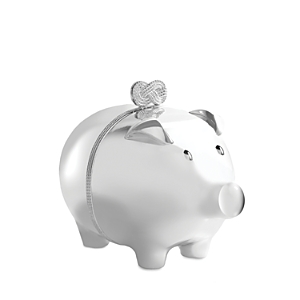 Vera Wang Wedgwood Piggy Bank
4.5"H x 5.5"W. Silver-plate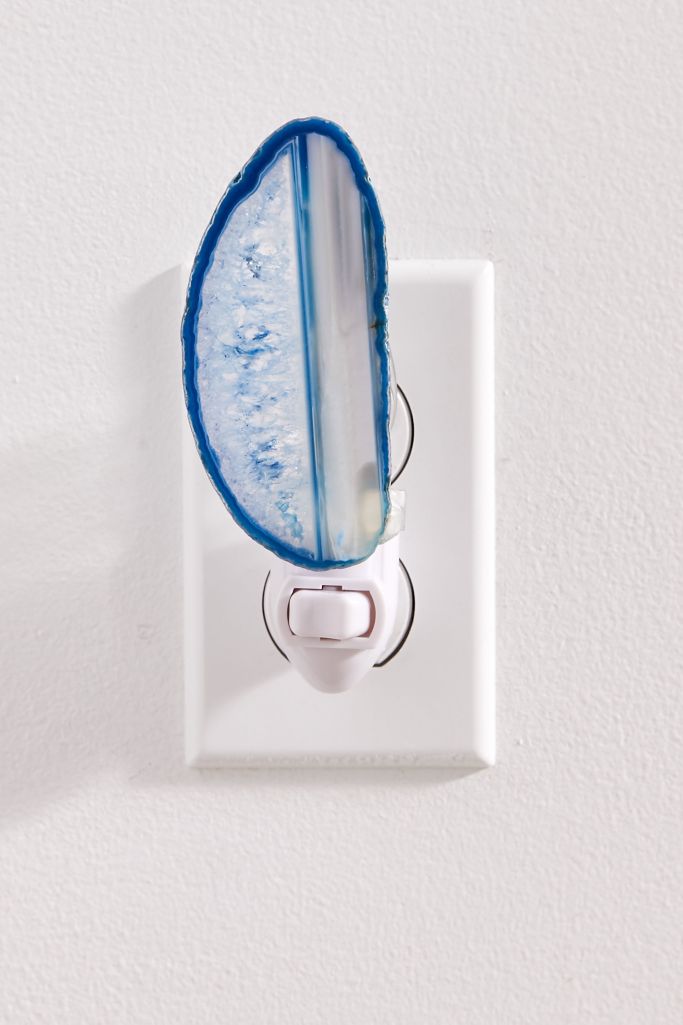 Agate Crystal Night Light
Natural agate night light that lends beautiful swirling crystal hues to your midnight snack runs. All that and it lights up to provide just a bit of light when you need it at night. Made from natural elements, each night light is one-of-a-kind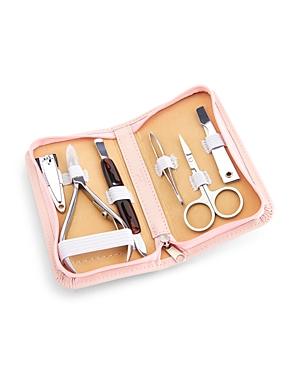 Royce New York Leather Compact Grooming Kit
Dimensions: 3"W x 0.25"D x 5.5"H. Zip closure. Set includes nail clippers, nipper, cuticle pusher, folding nail file, tweezers and cuticle scissors. Comes in a signature ROYCE box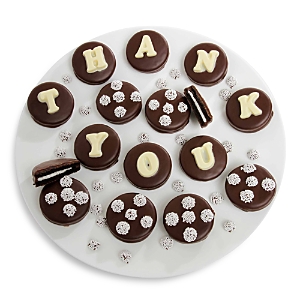 Chocolate Covered Company Thank You Belgian Chocolate Sandwich Cookies, 14 Piece
Includes (14) OREO® Cookies covered in Belgian Dark Chocolate. Dimensions: 16" x 5" x 1" 10 oz. Hand-decorated with chocolate drizzle, nonpareils, and white chocolate letters to spell "THANK YOU". Arrives in an elegant gift box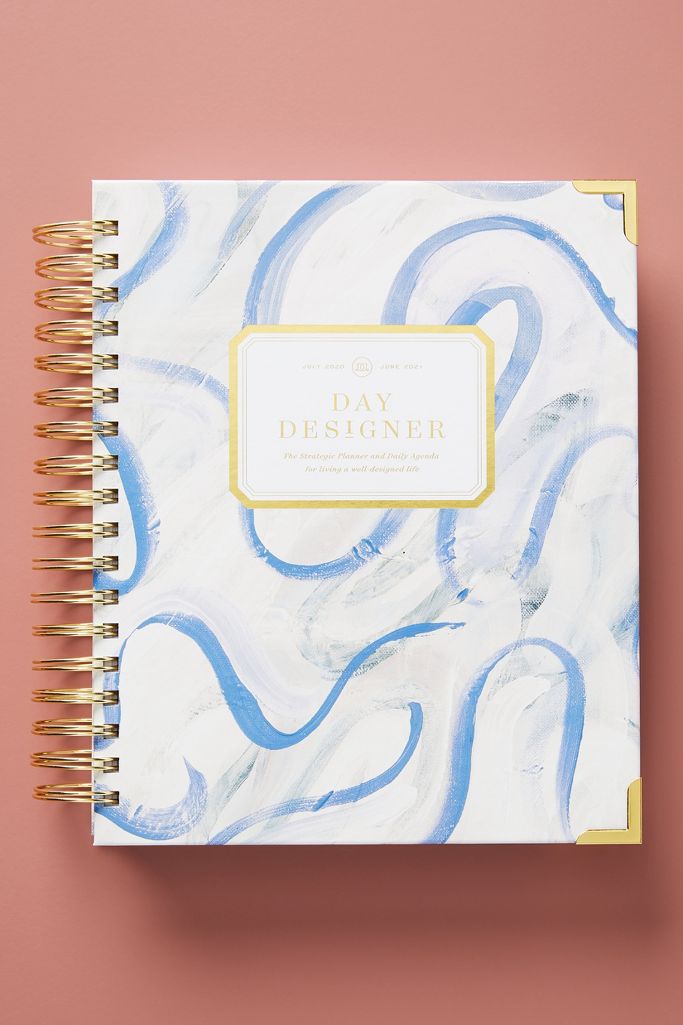 Day Designer 17-Month Planner
This day planner offers a simple system that helps you manage your schedule, tackle your to-do list, and structure your year ahead.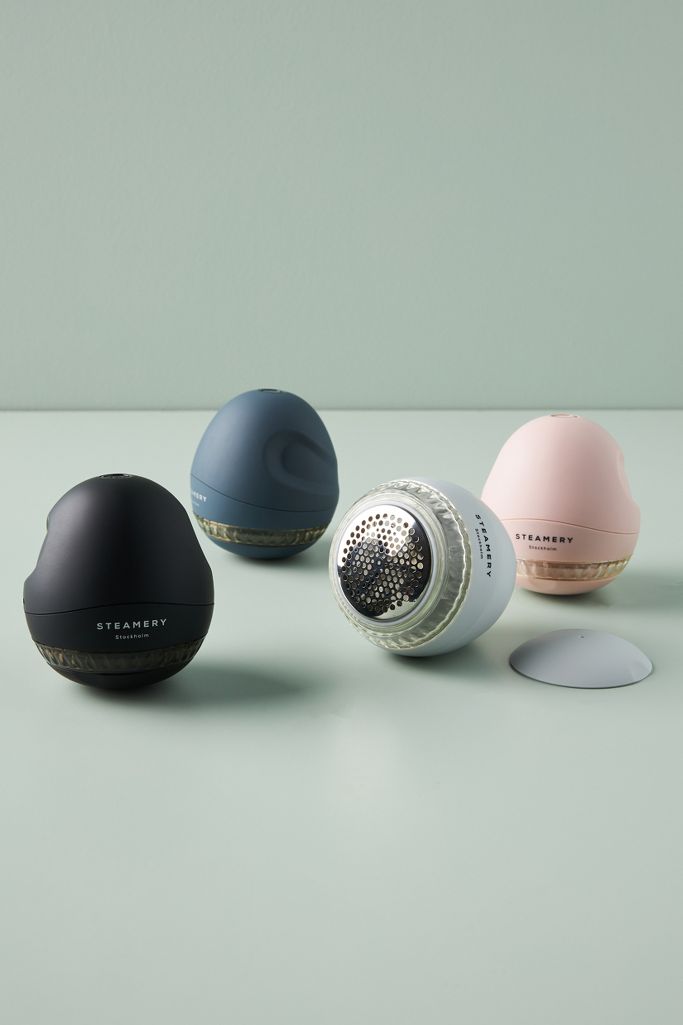 Pilo Lint Remover and Fabric Shaver
Featuring a powerful engine, this fabric shaver works to remove lint, smooth out unwanted fabric pills, and repair damaged knits. It's gentle enough for wools such as cashmere, merino, and alpaca. Best of all? With a petite, portable design and USB charging, it can go with you anywhere, fitting snug in a suitcase or tote bag.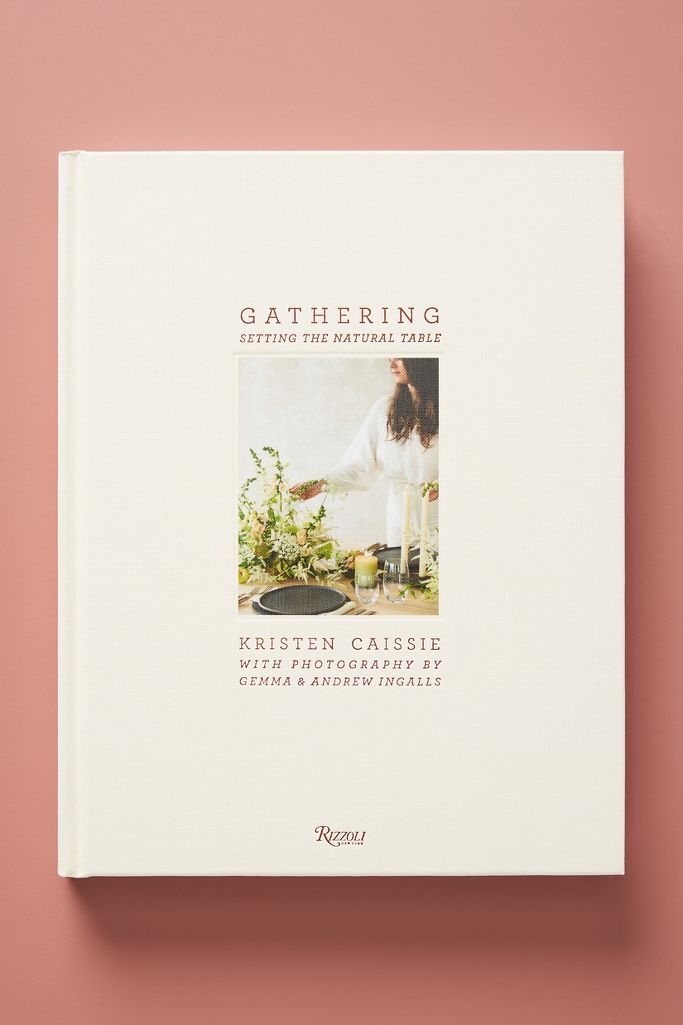 Gathering
This beautiful book showcases creative tabletop ideas for all seasons, with artisanal floral designs and one-of-a-kind objects serving as inspiration.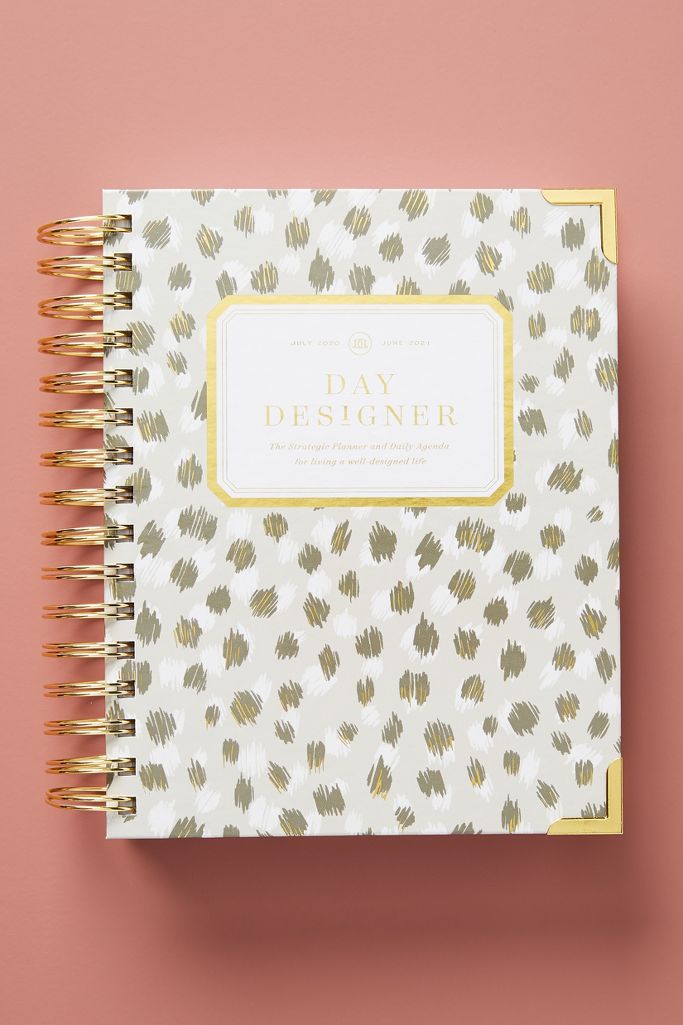 Day Designer 17-Month Mini Planner
This day planner offers a simple system that helps you manage your schedule, tackle your to-do list, and structure your year ahead.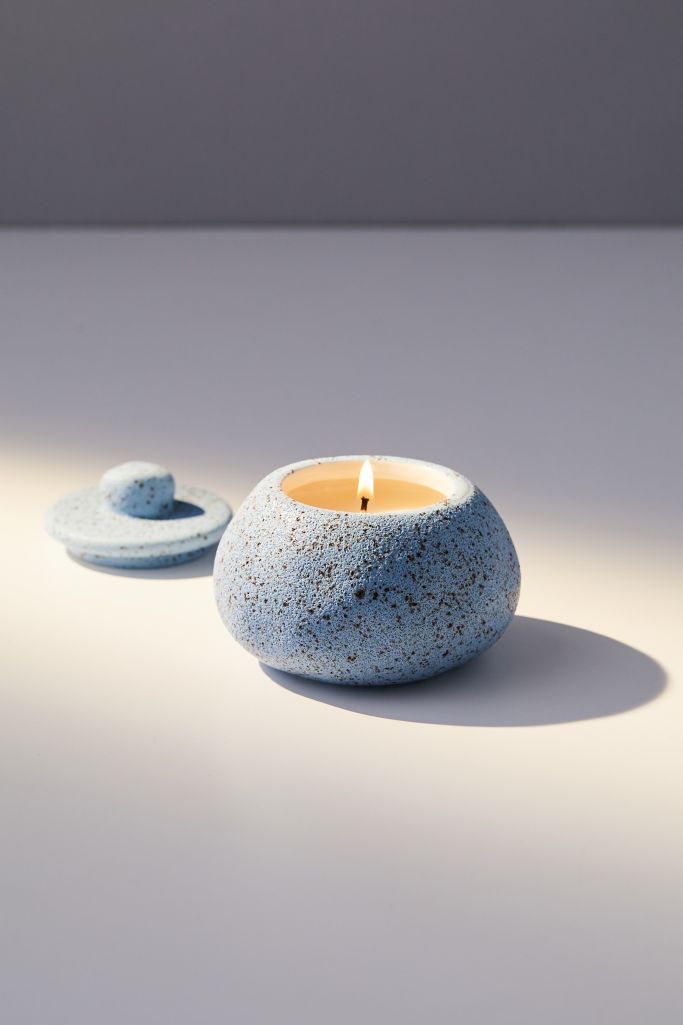 Yuka Candle
Boho ceramic candle with a lidded vessel that houses nature-inspired scents given dynamic, layered profiles that rejuvenate your space.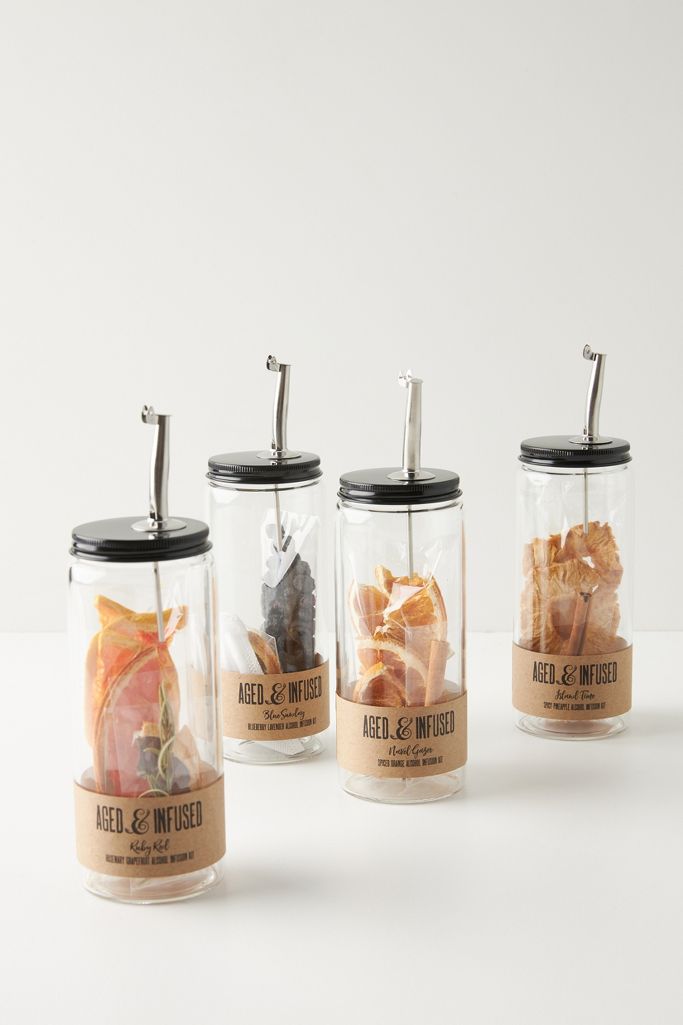 Infused Cocktail Kit
Featuring all-natural ingredients that are dehydrated to preserve flavor, this cocktail kit is a delicious addition to any outdoor bar or at-home bar cart. Simply fill with your favorite spirit, seal, let your infusion soak for up to one week, and then enjoy on the rocks or cocktail-style.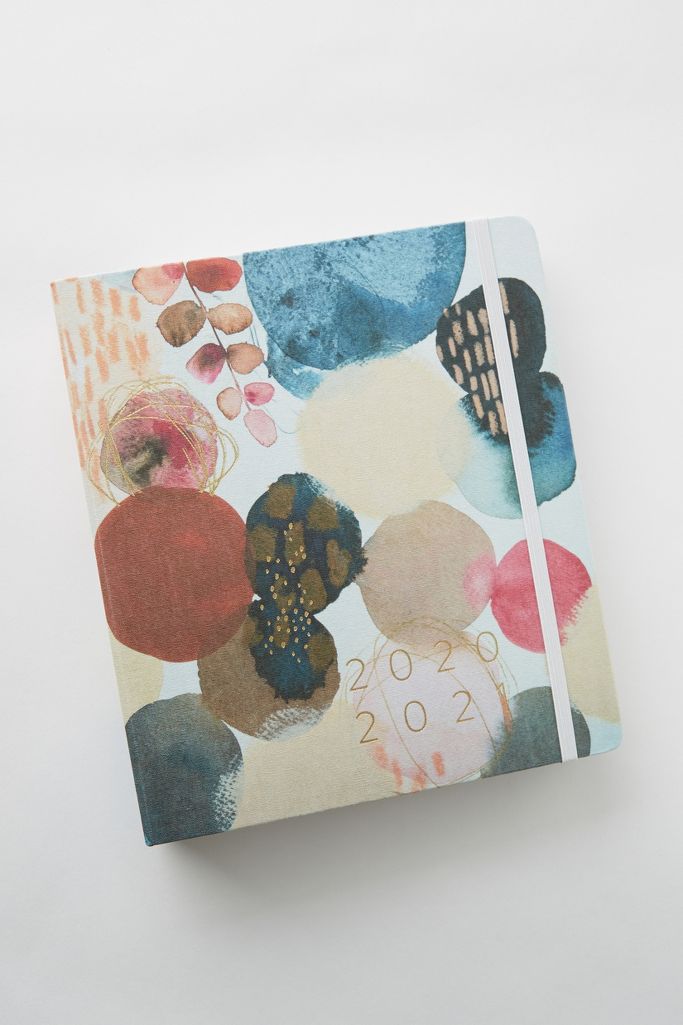 Laura Horn Visionary 2020-2021 Planner
Designed by Laura Horn in collaboration with Anthropologie, this 17-month planner features artful illustrations amongst pages that help you plan for the years ahead.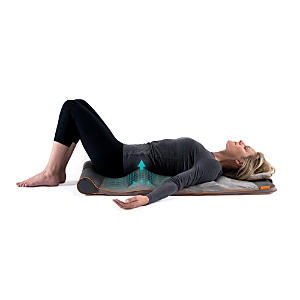 HoMedics Air Comperssion Back Stretching Mat
Precision controlled air compression chambers inflate and deflate in sequence to emulate yoga style stretches. Four pre-set programs to customize your experience. Three levels to control the intensity of your stretch. Programmed hand controller for convenience and ease-of-use. Easily folds away for storage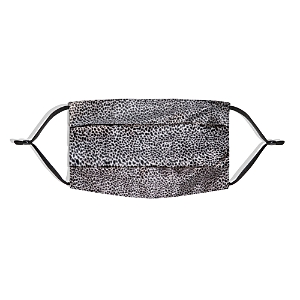 slip Re-Usable Face Covering
One size fits most adults. Adjustable nose wire. Two-layer design with elasticized ear loops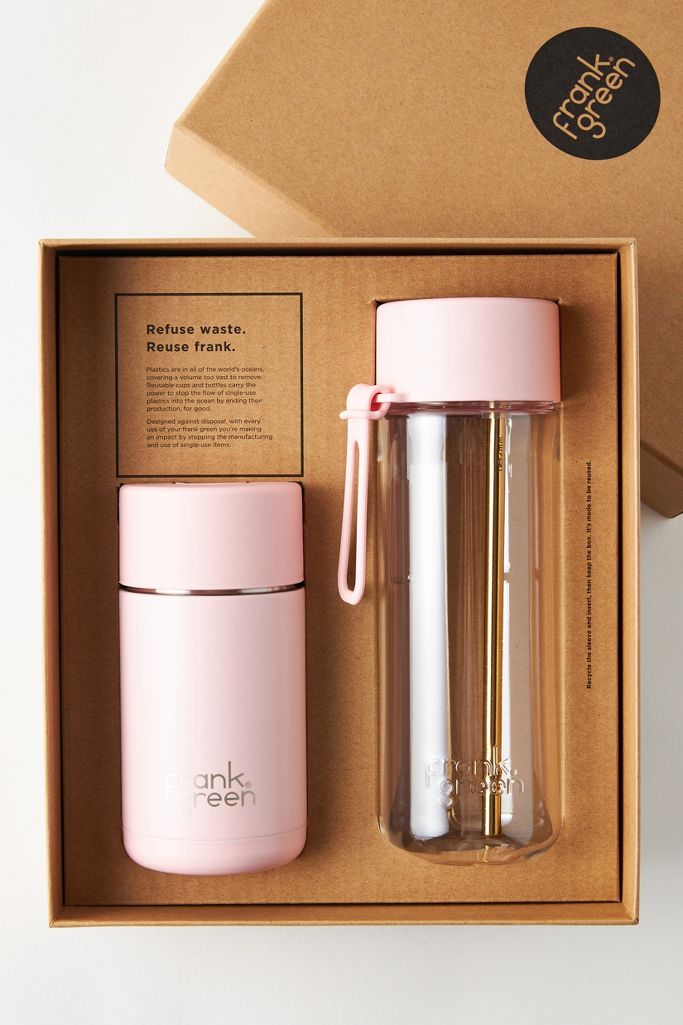 Reusable Tumbler & Water Bottle Set
This perfectly giftable set includes an insulated straw-top water bottle and matching coffee tumbler that keeps beverages hot or cold for up to twelve hours.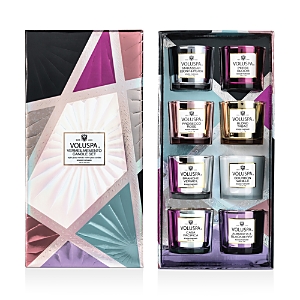 Voluspa Vermeil Memento 8-Candle Gift Set
Create an aromatic atmosphere with this fragrant votive set, offering eight indulgent scents: Makassar Ebony & Peach, Perse Bloom, Prosecco Rose, Blond Tabac, Branche Vermeil, Bourbon Vanille, Casa Pacifica, Aurantia & Blackberry.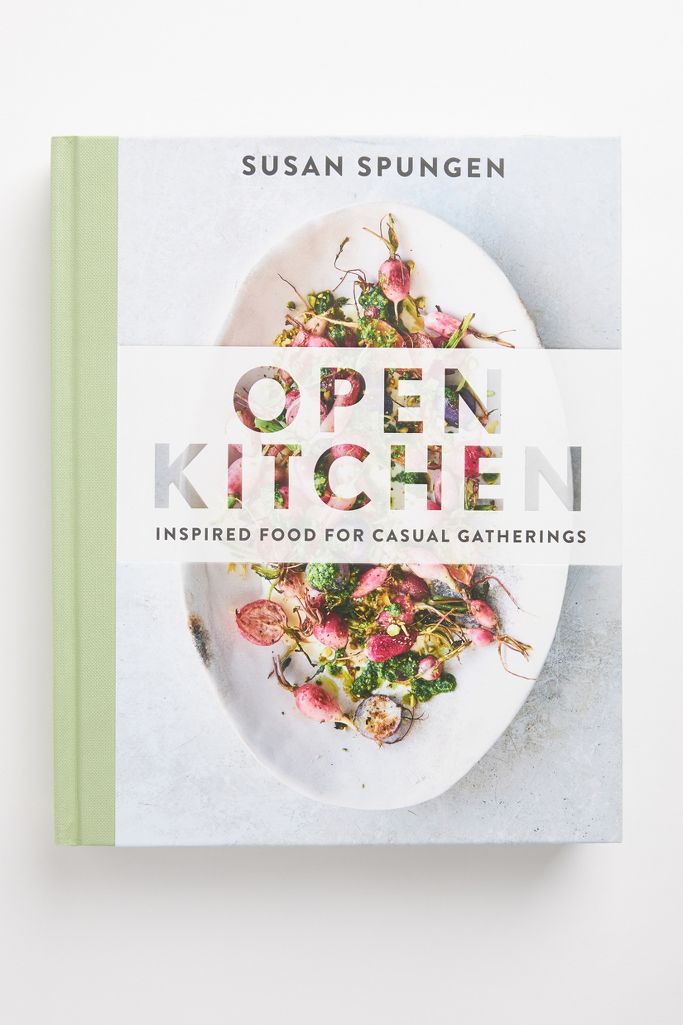 Open Kitchen
Celebrating the idea of an open kitchen - whether physical or spiritual - this cookbook is filled with contemporary, unique, and accessible dishes made to be enjoyed intimately with friends and family.

Kachel Leonora Passport Holder, Luggage Tag
Designed by Kachel in collaboration with Anthropologie, this passport holder makes a sophisticated travel companion for your world wayfaring.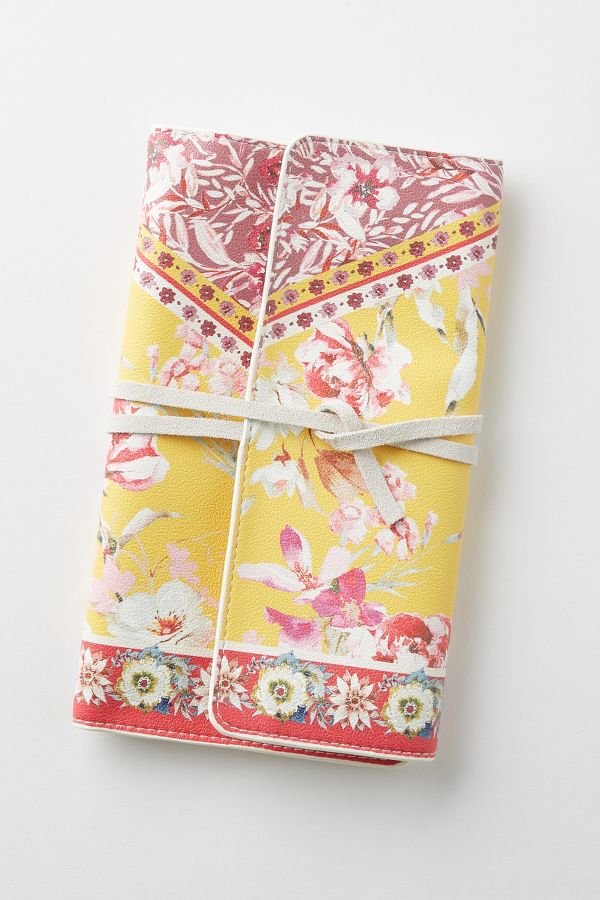 Kachel Guiliana Roll-Up Tech Pouch
Designed by Kachel in collaboration with Anthropologie, this roll-up pouch offers a chic way to store your day-to-day essentials, from electronic cords to stationery accessories.

Gemma Crystal Vase
Vase in champagne-finish crystal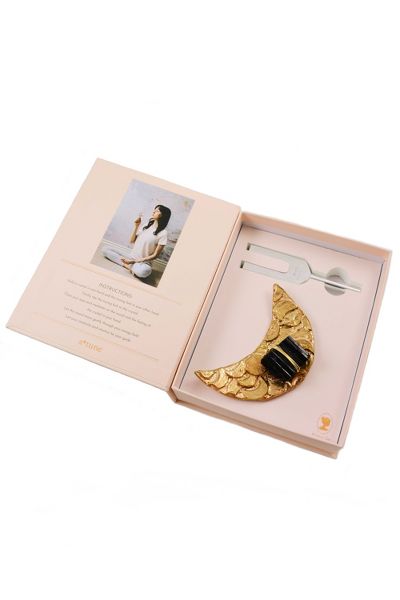 Ariana Ost Attune Sound Healing Crystal Dish & Tuning Fork Set
Attune yourself with tuning forks and sound healing! Ariana Ost crystal dishes paired with BioSonics tuning forks in lovely keepsake packaging. This is a beautiful hand sculpted third eye brass dish. Tapping a BioSonics tuning fork to a crystal will instantaneously bring your nervous system into harmonic balance. Allow your body to enter a deep state of relaxation channeled by this meditative frequency.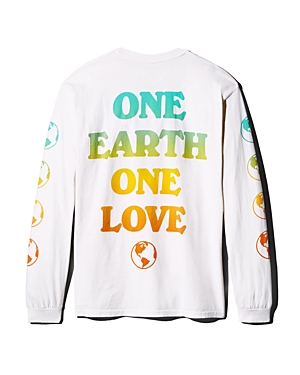 Free & Easy Long-Sleeve Earth Tee
Crewneck. Long sleeves with banded cuffs, earth graphics. Logo lettering at chest "One Earth, One Love" graphic at back. Soft, pre-washed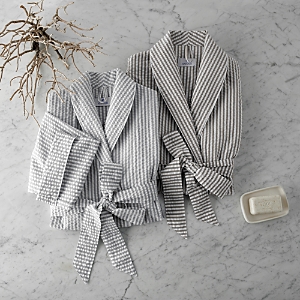 Matouk Matteo Robe
This Matteo robe of striped seersucker is cool and comfortable, and more than a little elegant.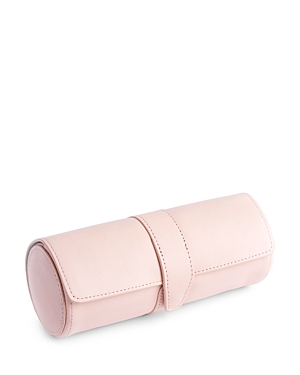 Royce New York Leather Travel Watch Roll
Sophisticated and practical travel storage for fine watches
Gifts for Him

Vote Travel Mug
Send out the important reminder to vote just in time for election season with this on-the-go mug, which keeps drinks hot or cold for up to five hours.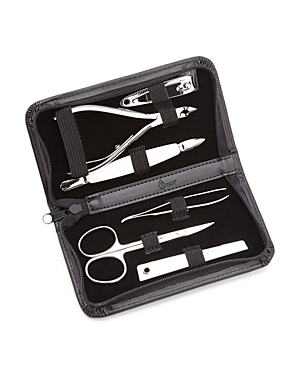 Royce New York Leather Compact Grooming Kit
Dimensions: 3"W x 0.25"D x 5.5"H. Zip closure. Set includes nail clippers, nipper, cuticle pusher, folding nail file, tweezers and cuticle scissors. Comes in a signature ROYCE box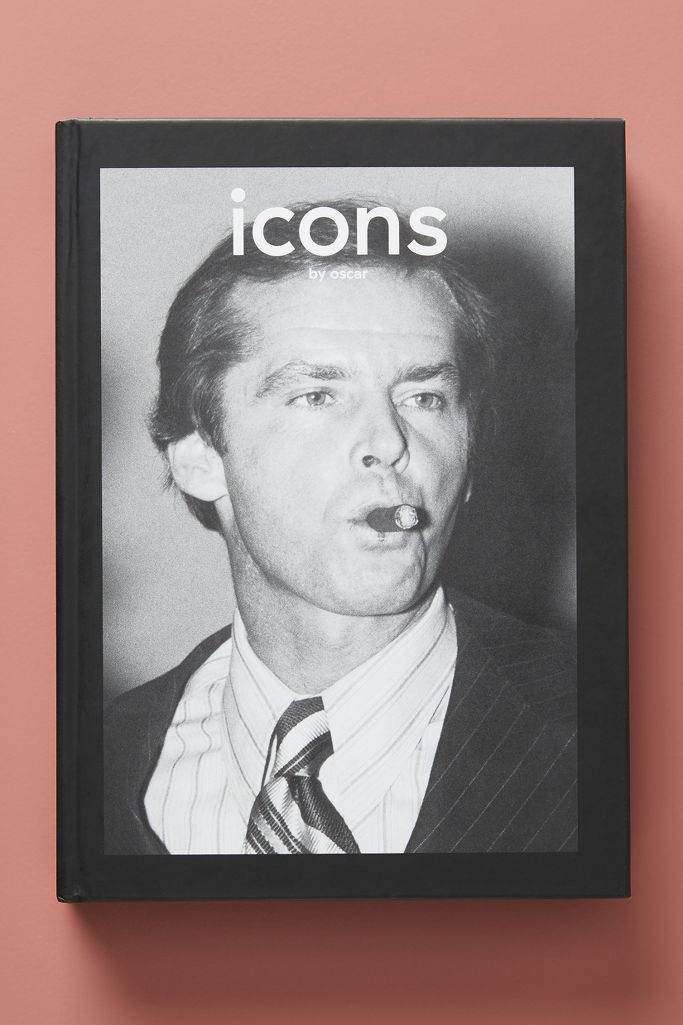 Icons
A thoughtful gift for dad on Father's Day, this coffee table book features more than 150 celebrities photographed by Oscar Abolafia - from Jack Nicholson, to Elizabeth Taylor, to Elvis Presley.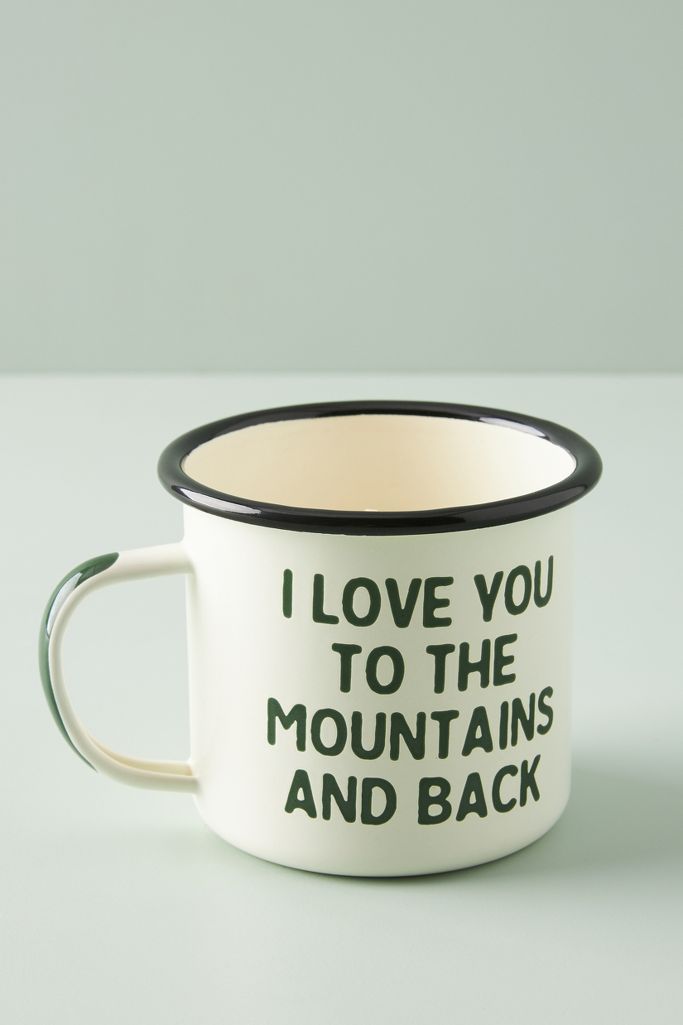 Mountain Lover Mug Candle
A gift for a friend, parent, partner, or hiker, this candle mug features an endearing phrase and a hand-poured soy wax interior featuring a fresh wilderness scent. Best of all? After the candle is finished burning, the durable enamel-coated mug can travel with you on camping trips and backyard adventures, or find a place in your cupboard.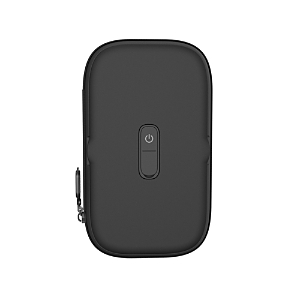 HoMedics Uv-Clean Phone Sanitizer
Uses chemical-free UV light to kill micro-organisms in as little as a minute. Two UV-C LEDs maximize coverage during sanitization. Collapses flat for ultra-portability and rechargeable for convenient use on the go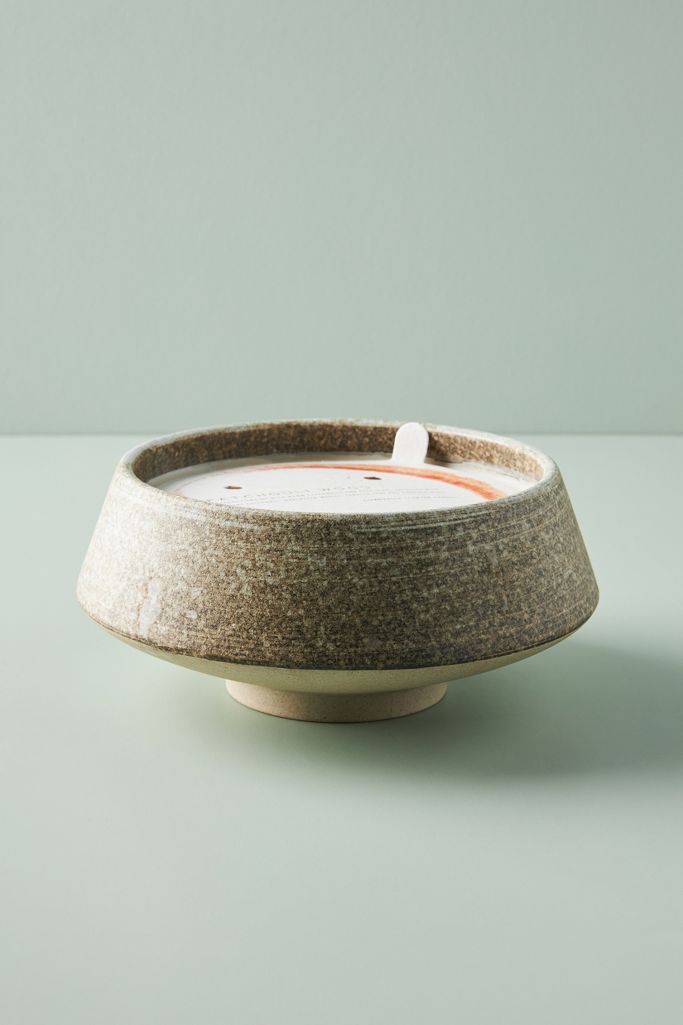 Citronella Stoneware Candle
Housed in a beveled stoneware vessel, this citronella candle illuminates your outdoor space while also keeping bugs at bay. Citronella & Patchouli Wood: Patchouli and sage leaf balance against bright citronella, zesty grapefruit, and cedarwood. (FRESH)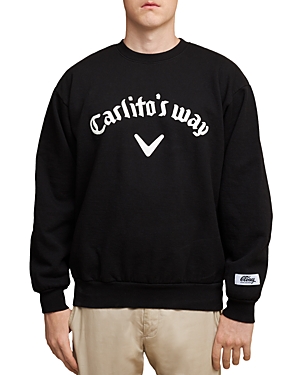 Cloney Carlitos Way Cotton Sweatshirt
Designed by Duke C. George III and manufactured in Los Angeles, CA Cloney lives at the intersection of pop culture, art, fashion and music. Beginning as an innovative rap group, Cloney has evolved into a creative force and lifestyle brand.


LEVO I Oil + Butter Herbal Infuser
Infuse oils and butters with your herbs and fruits of choice with the LEVO I. At-home infuser provides delicious blends with precise controls and easy cleanup to make your own small batch infusions with no solvents, additives or emulsifiers. Features a pod to add your ingredients to infuse, no messy straining necessary, with a 16 oz reservoir. Create your own oils, butters, ointments, creams + balms!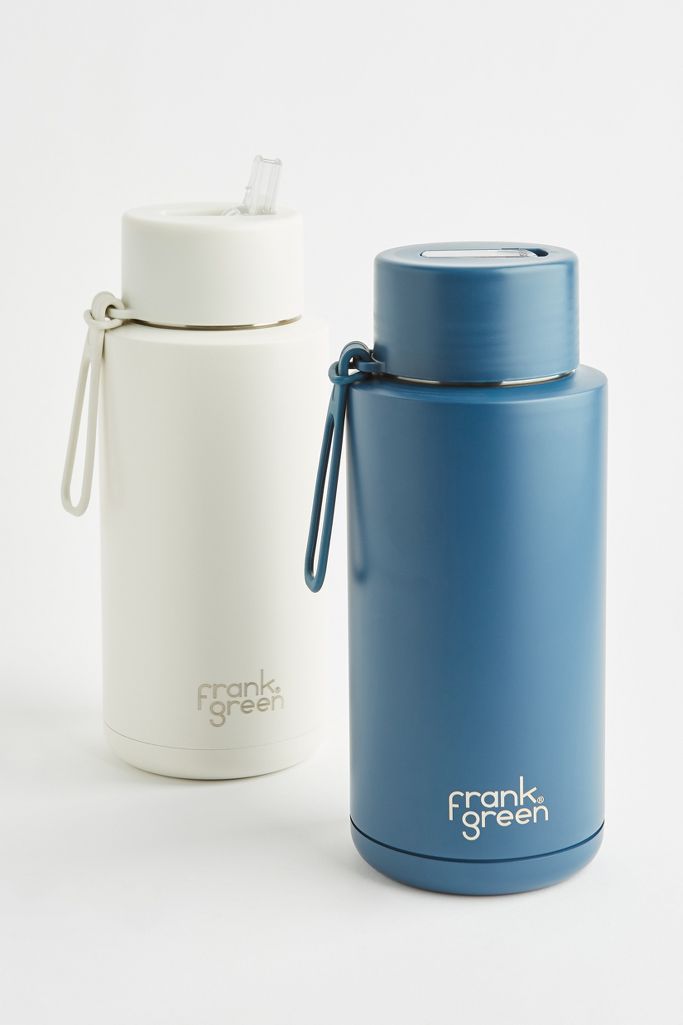 Reusable Straw Lid Water Bottle
Crafted from premium stainless steel with a ceramic lining, this water bottle comes equipped with a handy straw top that helps you stay hydrated all day long.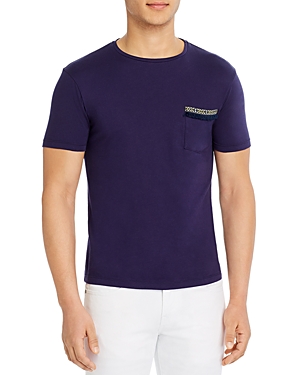 COTE A Coast Alemagou Ii Tee
Crewneck. Short sleeves. Front patch pocket with fringe and contrast trim. Inspired by the warm and vibrant Grecian islands. Handmade in NYC. The luxurious fabric was created by highly skilled textile makers in LA and was carefully selected for its softness and stretch that helps mold to the wearer's body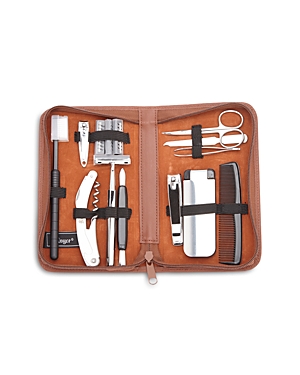 Royce New York Leather Travel & Grooming Toiletry Kit
Kit includes razor with twin-pack blades, nail clippers, corkscrew/knife combo, toothbrush, nail file, comb, tweezers, scissors, pusher and shoehorn/lint brush

Agate Desk Clock
Handcrafted from stunning agate stone, this timepiece makes a beautiful housewarming gift or work of art for any home.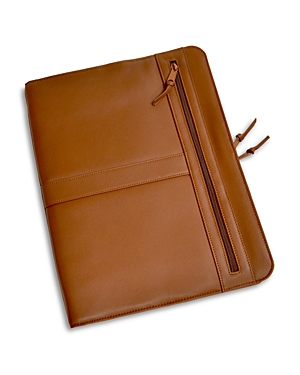 Royce New York Luxury Leather Zip-Around Portfolio & iPad Tablet Organizer
Zip-around closure. Interior gusseted file pocket, two interior slide file pockets, interior zip file pocket, interior iPhone pocket, three interior pen loops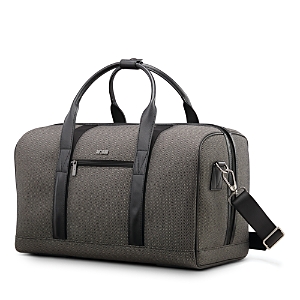 Hartmann Herringbone Deluxe Weekend Duffel
Monogrammed lining with signature heritage DucordTM striped accents. Padded handles and strap with SmartSleeve™. Multiple interior pockets. TSA padlock

AERIN Enzo Travel Domino Set
Travel domino set in zip travel case. Italian croc-embossed leather case.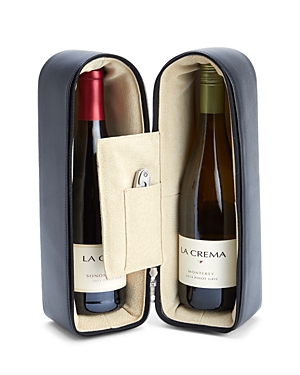 Royce New York Leather Double Wine Carrying Case
Fits two standard wine bottles. Zip closure. Includes stainless steel corkscrew/bottle opener. Padded for safe carrying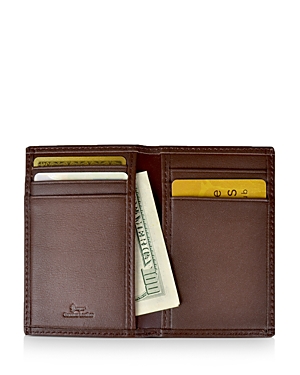 Royce New York Leather RFID-Blocking Card Case & Wallet
Refined wallet and case for credit cards. Dimensions: 4.25"W x 0.25"D x 2.75"H. Fold-over closure. Six interior card slots, interior billfold. RFID-blocking technology for identity theft protection. Debossed logo

Graphic Image Personalized Wire-O-Notebook
This leather notebook includes a spiral insert with 144 lined perforated pages on gold-gilded premium paper. Personalize with initials in style shown. Genuine leather cover.


Alphabet Soup Knit Blanket
Art Walk soft-knit blanket, featuring Alphabet Soup intarsia. Cotton. Made in Peru.
Gifts for Them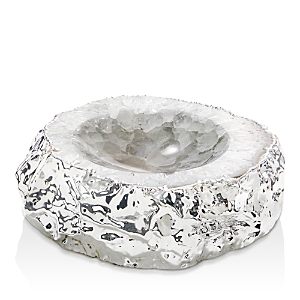 Anna new york Cascita Bowl, Silver
A 24k gold-plated or eye-catching silver-plated trim creates a lustrous focal point in this striking alabaster bowl from ANNA new york, beautiful on its own or filled with petite treasures. 3.5"W x 1.15"H

Live Beautiful
Design expert Athena Calderone peeks into the homes of creatives for inspiration on how to enhance your life through interior design.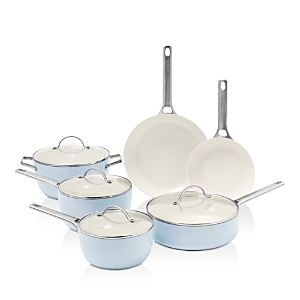 GreenPan Padova Ceramic Non-Stick 10Pc Cookware Set
Add a pop of color to your kitchen with this 10-piece set, engineered for high performance and coated with Thermolon Marathon non-stick coating for easy food release and quick clean up. A hard anodized body offers even heat distribution, while tempered glass lids let you monitor your meals without losing heat.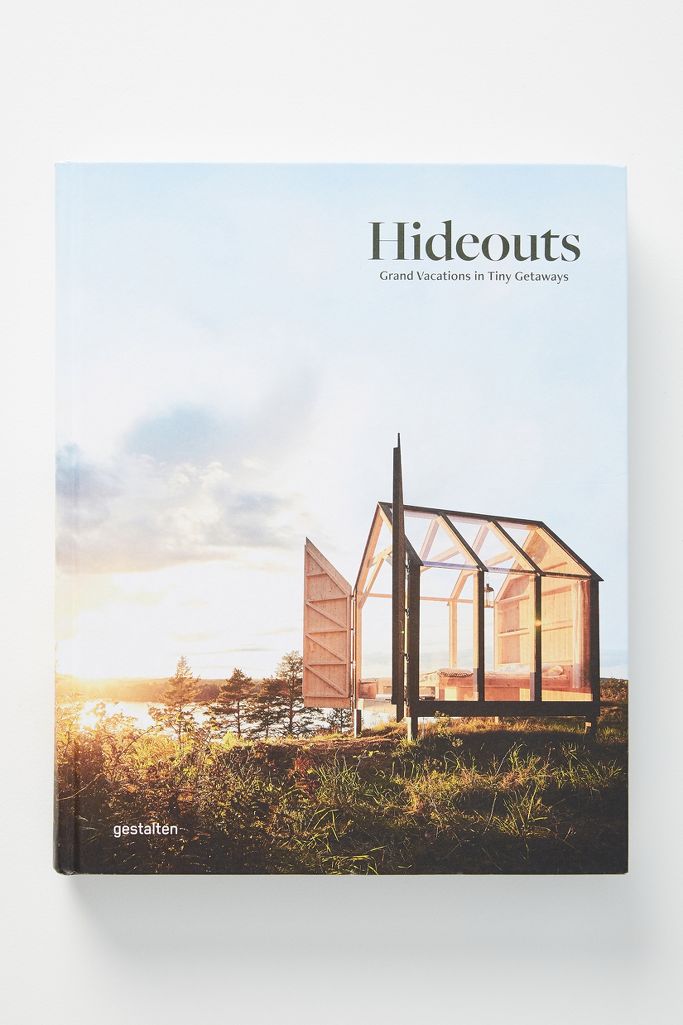 Hideouts
Providing inspiration for your next destination, this book showcases "hideouts" around the world, such as mountaintop yurts, hidden treehouses, isolated cabins, and unique houseboats.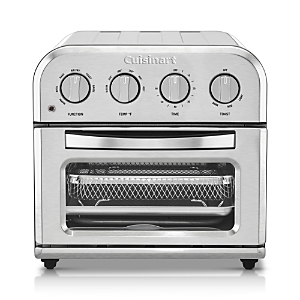 Cuisinart Air Fryer Toaster Oven
Get two-in-one convenience in a compact footprint with this Air Fryer Toaster Oven from Cuisinart. Air fries up to 2.5 lbs., toasts four slices of bread or bakes a 3 lb. chicken. Six functions: convection bake, convection broil, air fry, toast, bagel and warm. Adjustable temperature control from warm to 450°F. Three toast shade selections: light, medium and dark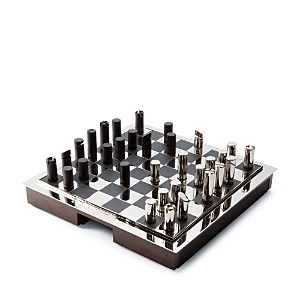 Ralph Lauren Bond Chess Set
Ralph Lauren crafts this handsome chess set from sturdy, beautiful walnut wood.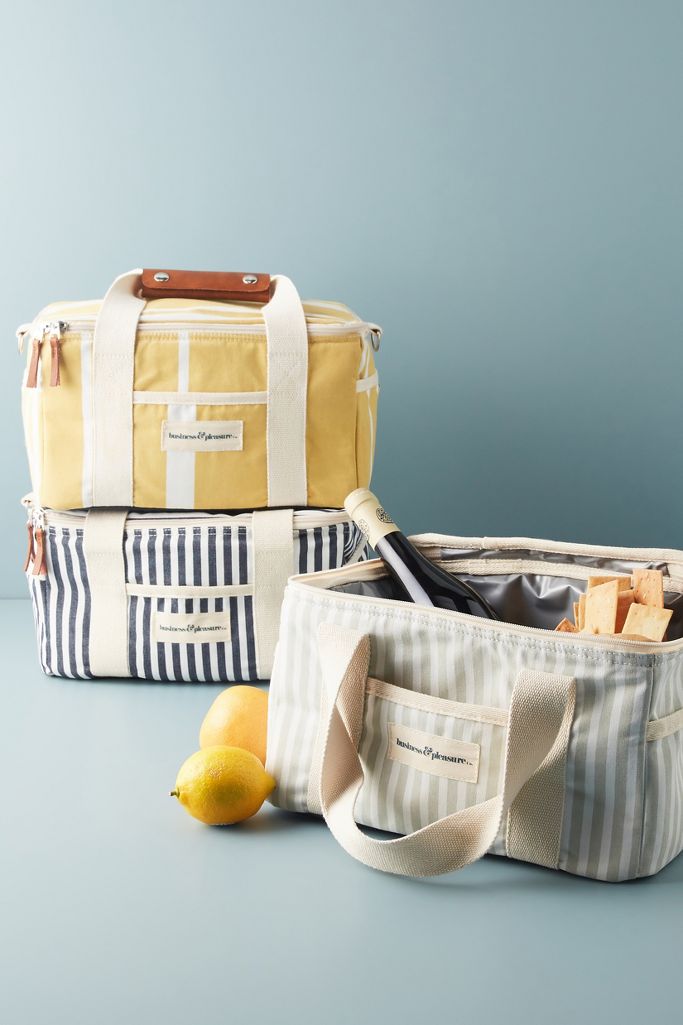 Business & Pleasure Co. Cooler Bag
Made from leftover premium canvas used to make beach umbrellas, this cooler bag by Business & Pleasure Co. is an eco-friendly option to tote picnics and desk lunches alike.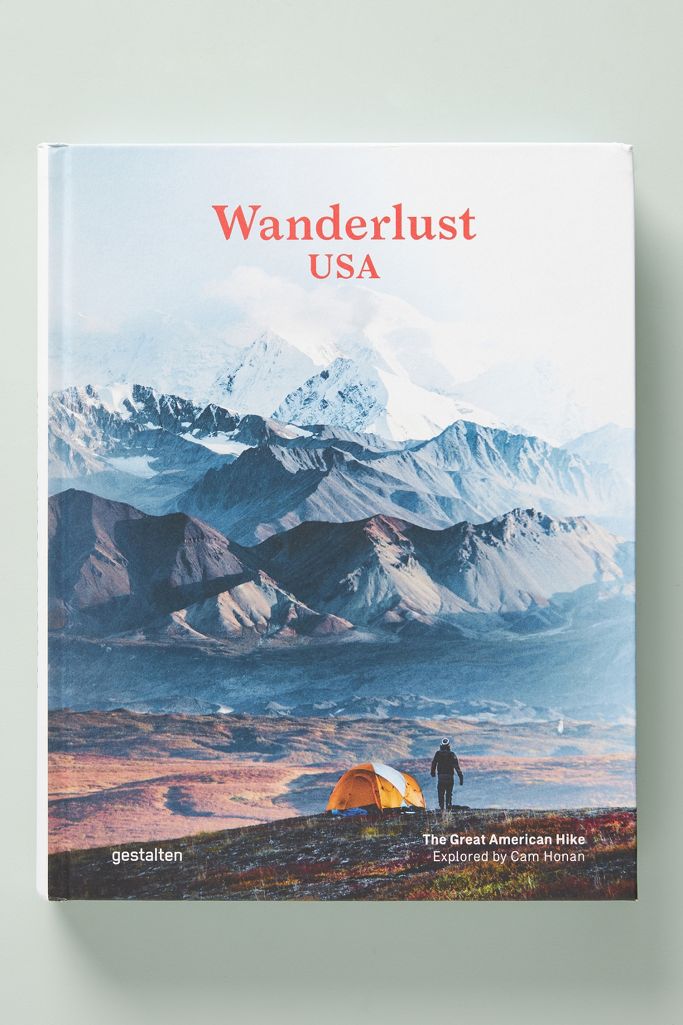 Wanderlust
Featuring spectacular photography, stunning walking routes with detailed maps, and practical traveling tips, this book fuels a passion for trekking across the world for both beginners and seasoned wanderers.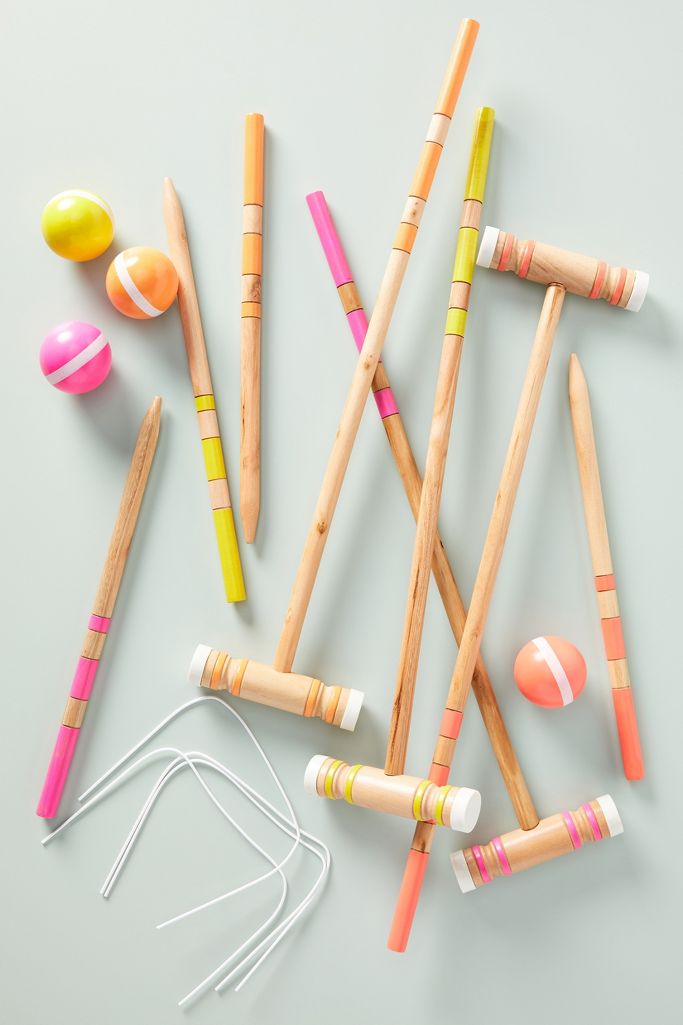 Sunnylife Croquet Set
Perfect for time spent in the backyard and barbecues, this charmingly hand-painted croquet set is a fun outdoor game to enjoy with friends and family.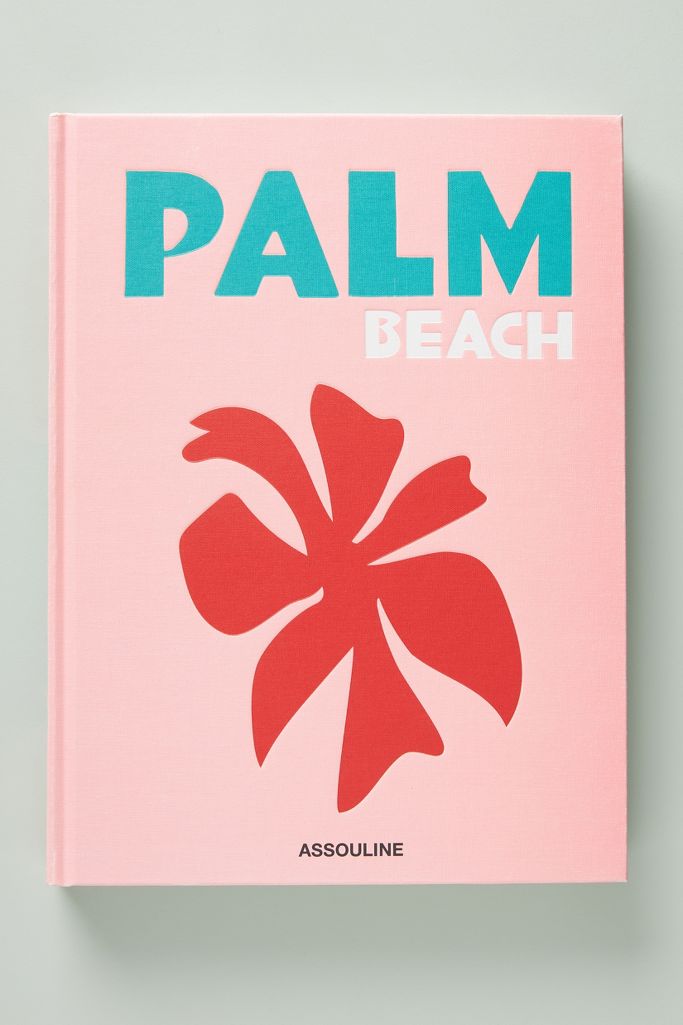 Palm Beach
Located on the southern coast of Florida, Palm Beach is an iconic resort destination known for its high-end restaurants, shopping, and booming social scene. Perfect for your coffee table, this beautifully bound volume features photos and history on how it's evolved into the luxurious hot spot we know today.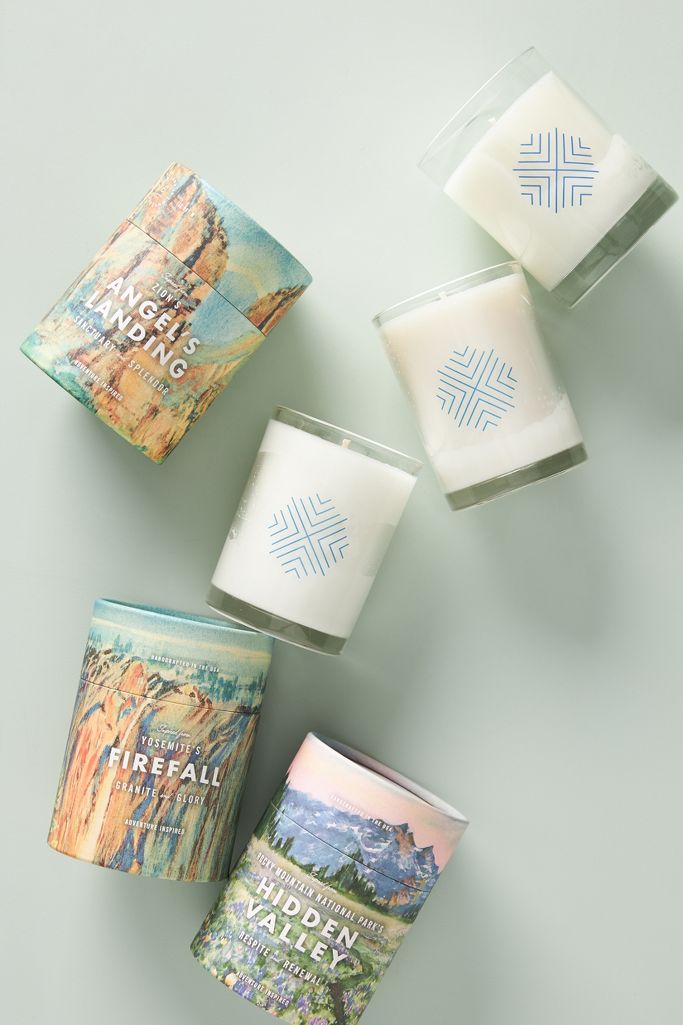 National Park Glass Candle
A perfect gift for an adventurer or nature-lover, each hand-poured candle is inspired by an extraordinary, prized locale that's unique to one of America's stunning national parks. Packaged in a recyclable glass vessel that features a watercolor landscape after which its named, each candle imparts the invigorating scents of the outdoors in your home.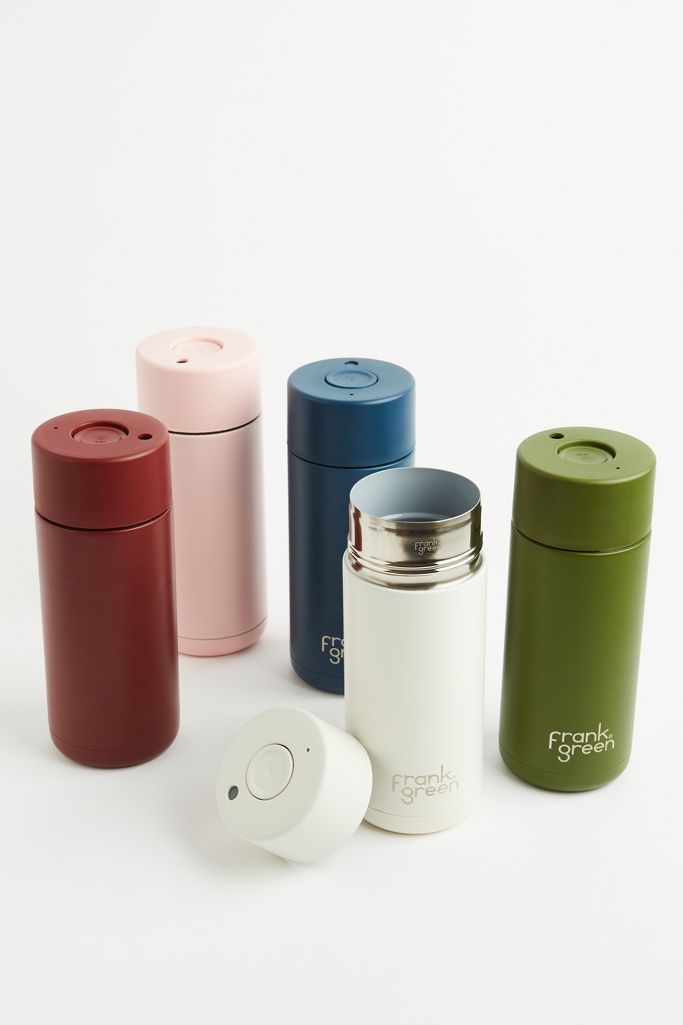 Reusable Coffee Tumbler
In a stylish monochrome design, this tumbler features a push-button top and keeps beverages hot or cold for up to twelve hours.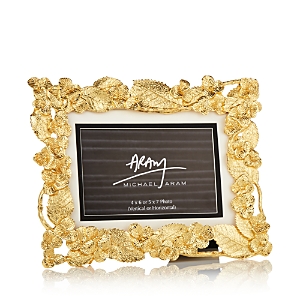 Michael Aram Hydrangea Frame, 5 x 7
Sculptural silhouette with floral accents inspired by the designer's love for hydrangeas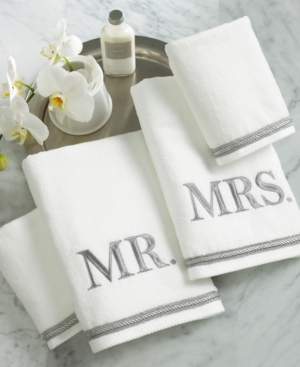 Avanti Bath Towels, Mr. & Mrs. 4 Piece Towel Set
A great gift idea for any couple, especially newlyweds! These elegant towels feature Mr. and Mrs. embroidery in a lovely pewter hue with coordinating decorative trim.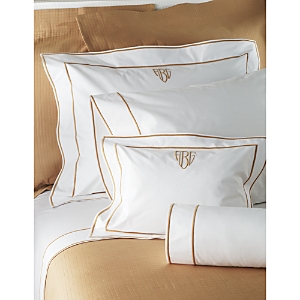 Matouk Ansonia Collection
Understated and classic, the Ansonia Collection features white percale made from 500-thread count Egyptian cotton and finished with two sleek rows of satin stitching.

MacKenzie-Childs Thistle & Bee Bountiful Bowl
Handcrafted porcelain bowl. Hand-applied transfer decoration and gold luster band.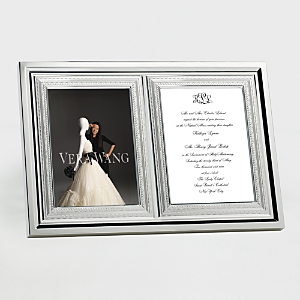 Vera Wang Wedgwood With Love Invitation Frame
With Love silver giftware has been introduced as a response to Vera Wangs successful dinnerware, stem and flatware patterns which were launched in September 2007. The silver plated giftware features seven intricate jewelry inspired bands to continue the With Love story.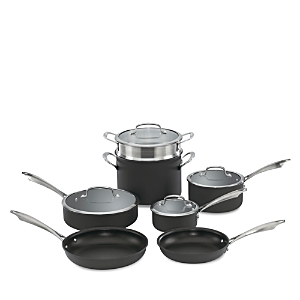 Cuisinart Ds Anodized 11-Piece Cookware Set
Prepare new recipes and flavorful standbys with Cuisinart's versatile cookware set, featuring ergonomic handles, durable hard anodized construction and tempered glass lids to lock in flavor.

Jonathan Adler Eyes Cocktail Napkins, Set of 4
Set of four embroidered cocktail napkins. Each, 6"Sq. Cotton/linen with satin-stitch embroidery.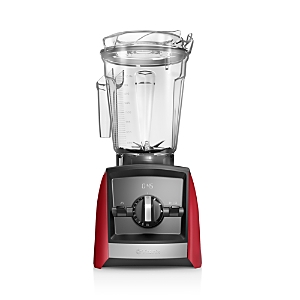 Vitamix Ascent A2500 Blender
From fresh smoothies to hearty soups, whipping up your favorite recipe is easier than ever with Vitamix's high-performance, customizable blender.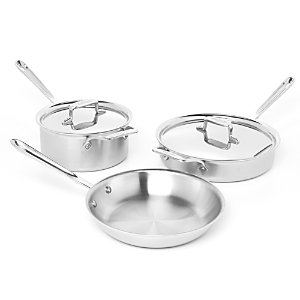 All Clad d5 Stainless Brushed 5-Piece Cookware Set
All Clad's ultra-strong assortment of stainless steel cookware is designed with patented five-ply construction for superior heat distribution. d5's 18/10 stainless-steel interior offers natural stick resistance--and prevents food from picking up a metallic taste--while its polished stainless exterior offers exceptional beauty.

AERIN Enzo Travel Card Set
Two decks of cards in zip travel case. Italian croc-embossed leather case.

Marielle Scented Candle
Softly shaped ceramic holder with goldtone rim detailing. Floral/fruity scented candle. Made in the USA.