Gifts for Her

Kachel Leonora Passport Holder, Luggage Tag
Designed by Kachel in collaboration with Anthropologie, this passport holder makes a sophisticated travel companion for your world wayfaring.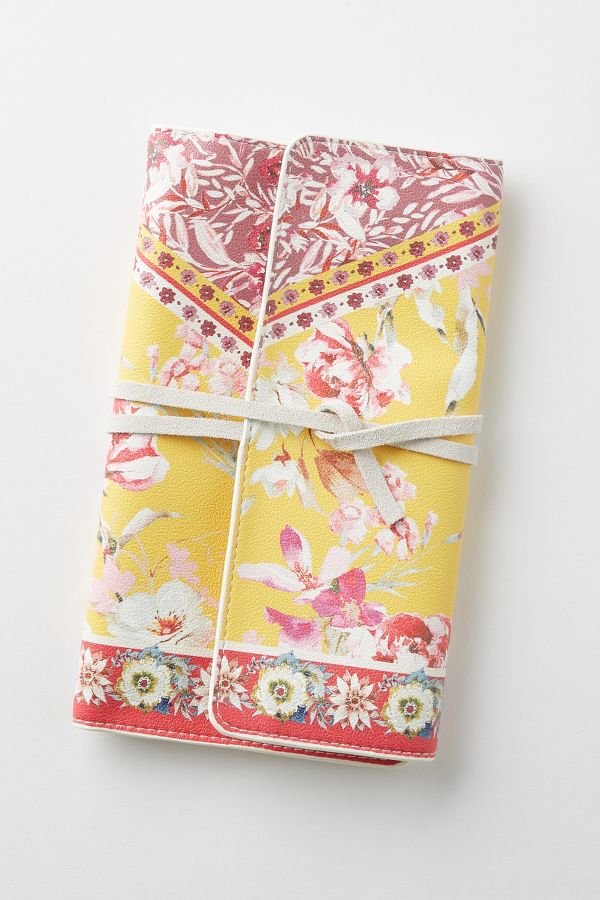 Kachel Guiliana Roll-Up Tech Pouch
Designed by Kachel in collaboration with Anthropologie, this roll-up pouch offers a chic way to store your day-to-day essentials, from electronic cords to stationery accessories.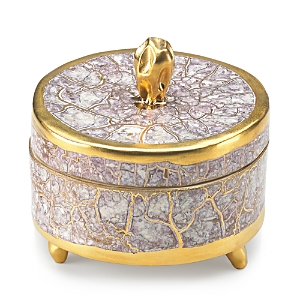 Michael Wainwright Tempio Luna Gold Trinket Box Round
Highlighted by lustrous 24k gold detail, Michael Wainwright's elegant trinket box offers a sweet place to stow your favorite baubles and petite treasures.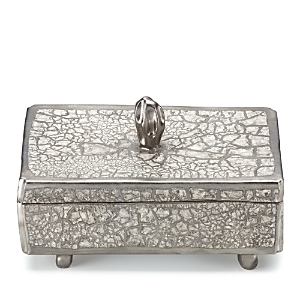 Michael Wainwright Tempio Luna Trinket Box
Offering an elegant place to stow your favorite baubles and petite trinkets, Michael Wainwright's eye-catching trinket box is highlighted by a lustrous crackle finish and platinum trim.

AERIN Abel Large Vase
This mouth-blown glass vase was originally inspired by ornamental glass beakers made in Germany in the 16th century. The intended randomness in the creation of the pattern means no two pieces are alike. This piece looks beautiful alone or with long-stem flowers.

Gemma Crystal Vase
Vase in champagne-finish crystal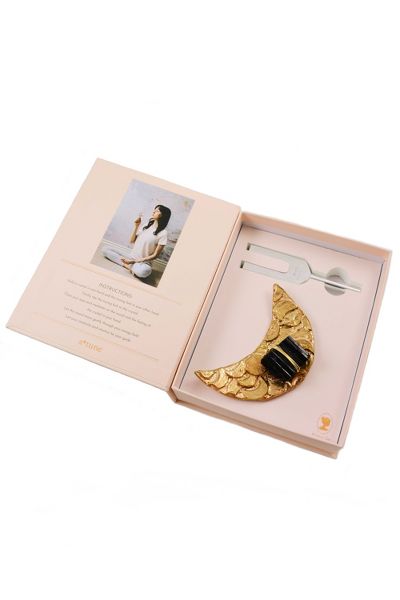 Ariana Ost Attune Sound Healing Crystal Dish & Tuning Fork Set
Attune yourself with tuning forks and sound healing! Ariana Ost crystal dishes paired with BioSonics tuning forks in lovely keepsake packaging. This is a beautiful hand sculpted third eye brass dish. Tapping a BioSonics tuning fork to a crystal will instantaneously bring your nervous system into harmonic balance. Allow your body to enter a deep state of relaxation channeled by this meditative frequency.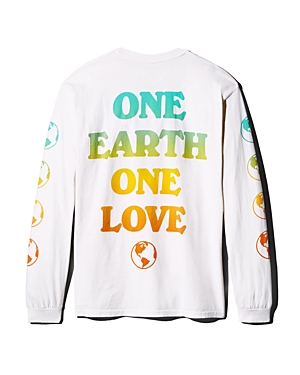 Free & Easy Long-Sleeve Earth Tee
Crewneck. Long sleeves with banded cuffs, earth graphics. Logo lettering at chest "One Earth, One Love" graphic at back. Soft, pre-washed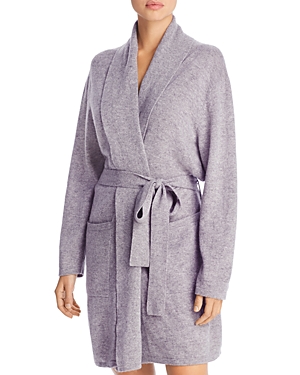 Arlotta Cashmere Blend Short Robe
Shawl collar, patch pockets, self-tie belt with loops. Cashmere/wool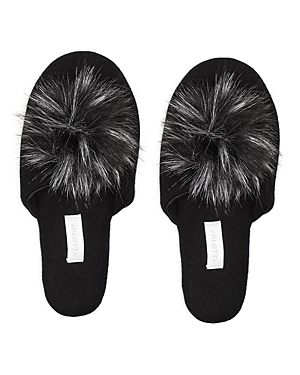 Arlotta Pom Pom Slide
Nylon, faux fur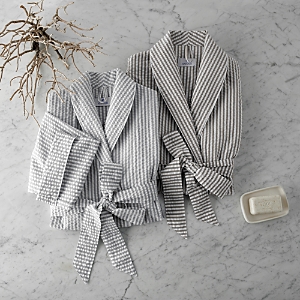 Matouk Matteo Robe
This Matteo robe of striped seersucker is cool and comfortable, and more than a little elegant.

Lumi Monogram Candle
With a monogrammed top, this candle is a thoughtful gift for a hostess, teacher, or the candle-lover in your life.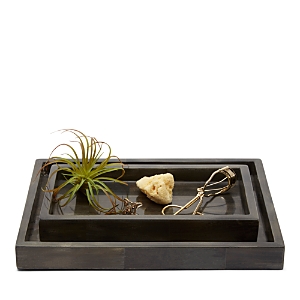 Pigeon & Poodle Arles Nested Trays, Set of 2
Dark Faux Horn. Resin

Harlequin Large Cosmetic Bag
Harlequin Small Cosmetic Bag
Harlequin Weekender Bag
Handcrafted cosmetic bag. Zip around top closure. Shell: silk/spandex. Lining: polyester.

Harlequin Hanging Tote
Handcrafted hanging bathroom tote.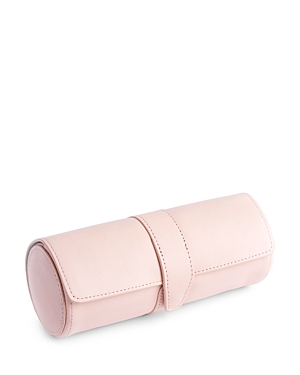 Royce New York Leather Travel Watch Roll
Sophisticated and practical travel storage for fine watches

AERIN Mila Decorative Box
Decorative box with aquamarine handle. Brass hardware.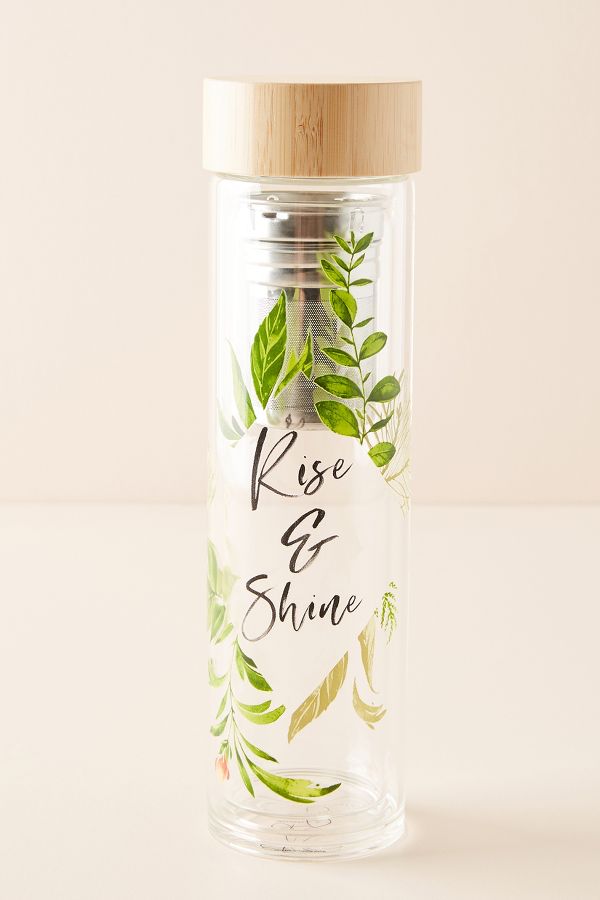 Botanical Infuser Bottle
Designed by KSdesignery in collaboration with Anthropologie, this infuser bottle brings a botanical charm to everyday life.

Elodie Small Decorative Box
Handcrafted box. Lacquered wood. Brass hardware; suede lining.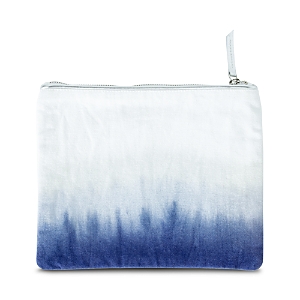 Michael Aram Ombré Pouch
100% cotton canvas

Bari Lynn Yum Rainbow Acrylic Lunch Box
Bari Lynn lunch box in double-sided glittered acrylic. Solid "Yum!" text over rainbow pattern.

kate spade new york floral lunch tote
Goodbye brown bag, hello kate spade new york floral lunch tote. featuring a coated-linen cover, an insulated interior and an easy-carry handle

Graphic Image Travel Notebook, Personalized
Handcrafted travel notebook. Leather cover. Summary pages for detailing your adventures; full-color maps. Editorial information includes toll-free numbers, world weather, distances, and international dialing codes. Cream-white, acid-free paper with gilt edges; double-faced cream satin ribbon marker. Personalization is one to three initials in style and color shown.

Marielle Scented Candle
Softly shaped ceramic holder with goldtone rim detailing. Floral/fruity scented candle. Made in the USA.
Gifts for Him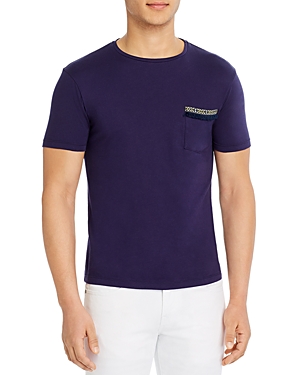 COTE A Coast Alemagou Ii Tee
Crewneck. Short sleeves. Front patch pocket with fringe and contrast trim. Inspired by the warm and vibrant Grecian islands. Handmade in NYC. The luxurious fabric was created by highly skilled textile makers in LA and was carefully selected for its softness and stretch that helps mold to the wearer's body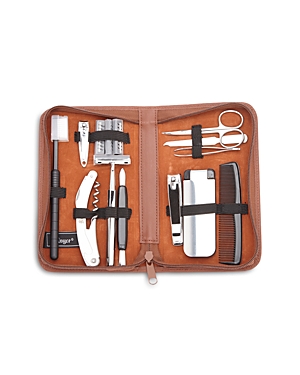 Royce New York Leather Travel & Grooming Toiletry Kit
Kit includes razor with twin-pack blades, nail clippers, corkscrew/knife combo, toothbrush, nail file, comb, tweezers, scissors, pusher and shoehorn/lint brush

Ostrich Sculpture - Nickel
Handcrafted sculpture of sand cast brass with a nickel plated finish and crystal. Nickel plated sheet brass base supports the weight of the ostrich and his crystal shaped body.

Agate Desk Clock
Handcrafted from stunning agate stone, this timepiece makes a beautiful housewarming gift or work of art for any home.

Sweet Treat Gummy Candy Tower
Don't be afraid to cry tiers of joy! With tier upon tier of delicious gummy candy, this towering gift allows you to take your love of gummy candy to new heights.

Liquid Lunch For 2 Bar Tools Set
Liquid Lunch For 2™ bar tools set. Includes cocktail shaker, two glasses, two stirrers/picks, and cocktail recipes in a case.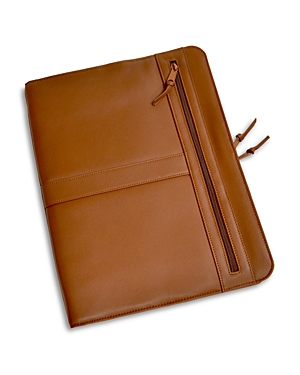 Royce New York Luxury Leather Zip-Around Portfolio & iPad Tablet Organizer
Zip-around closure. Interior gusseted file pocket, two interior slide file pockets, interior zip file pocket, interior iPhone pocket, three interior pen loops

Sitting Sculpture
Handcrafted abstract sitting sculpture. Made of aluminum.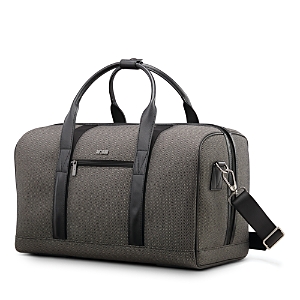 Hartmann Herringbone Deluxe Weekend Duffel
Monogrammed lining with signature heritage DucordTM striped accents. Padded handles and strap with SmartSleeve™. Multiple interior pockets. TSA padlock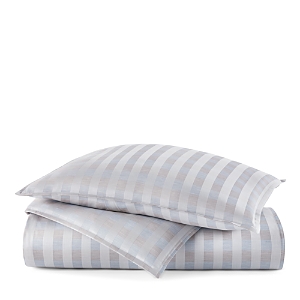 Peacock Alley Prescott Bedding Collection
Clean lines and neutral hues define the Prescott Bedding Collection by Peacock Alley. Expertly crafted in Italy, mélange yarn provides a luminous sheen and silky finish.

Carved Solutions Monogram Eco-Luxury Ultimate Gift Set
Bathroom gift set includes: six guest bars plus two hand-poured soy wax votive candles. Soaps are triple milled, 100% plant based, phosphorus free, phthalate free, paraben free, sulfate free, gluten free, nut free and cruelty free. Single initial personalization in Times New Roman font.

AERIN Enzo Travel Domino Set
Travel domino set in zip travel case. Italian croc-embossed leather case.

AERIN Enzo Travel Card Set
Two decks of cards in zip travel case. Italian croc-embossed leather case.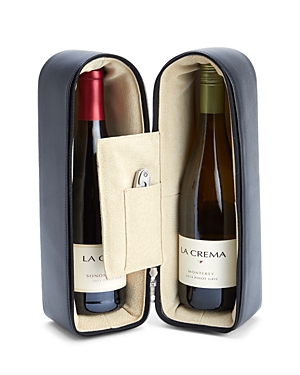 Royce New York Leather Double Wine Carrying Case
Fits two standard wine bottles. Zip closure. Includes stainless steel corkscrew/bottle opener. Padded for safe carrying

Jonathan Adler Canaan Tic-Tac-Toe Set
Raise Your Game. Graphic, glamorous, and go-anywhere, our Canaan Collection takes the classic combo of black and white to new heights. The pared down and polished mix of high-contrast marble is the ideal complement to minimalist or maximalist décor. Is it modern art or a luxe pastime? Let your guests decide.

Jonathan Adler Brass Pill Box
A Dose of Style. Cast in solid brass, hinged pill box is the perfect touch on your bedside table.

L'Objet Dominos Set
An NM favorite chosen by the editors of ELLE DECOR. Dominos set made of mahogany and brass-plated wood. Inlaid brass details.

M Clip Stainless Brushed Polished Money Clip
M-Clip: The World's Finest Money Clip®—for men who expect nothing less than the best. Designed to hold an adequate amount of content, including credit cards and cash, and crafted in quality materials to stand the test of time. USA

M Clip Black-Plated Aluminum-Inset Money Clip
M-Clip: The World's Finest Money Clip®—for men who expect nothing less than the best. Designed to hold an adequate amount of content, including credit cards and cash, and crafted in quality materials to stand the test of time

Graphic Image Personalized Wire-O-Notebook
This leather notebook includes a spiral insert with 144 lined perforated pages on gold-gilded premium paper. Personalize with initials in style shown. Genuine leather cover.


Alphabet Soup Knit Blanket
Art Walk soft-knit blanket, featuring Alphabet Soup intarsia. Cotton. Made in Peru.
Gifts for Them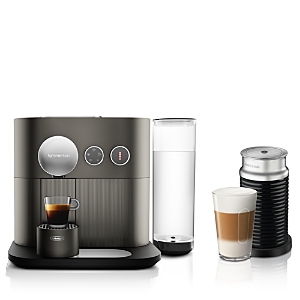 Nespresso Expert Espresso Machine by De'Longhi with Aeroccino Milk Frother
Offering a versatile level of settings, including Ristretto, Espresso, Lungo, this espresso machine creates an Americano and has a temperature control to make you your own favorite barista. The included Aeroccino delivers perfectly frothed milk for professional results

John-Richard Collection Northern Lights Vases
A subtle sense of movement and color evoke a calm and alluring ambience in this marbled glass vase.

John-Richard Collection Gold Star-Struck Bowl
Handcrafted bowl. Hand-finished gold-leaf rays encase a clear bowl. Made of iron and glass.

Gazing Balls with Stands
Crystal gazing sphere on a gold leaf stand. Made of iron and crystal.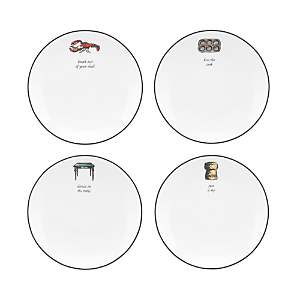 kate spade new york Concord Square Cause a Stir Tidbit Plates, Set of 4

Lend a whimsical note to entertaining with kate spade new york's Cause a Stir collection.

John-Richard Collection Crystal Bloom Floral Sculptures
Handcrafted floral sculptures sold individual. Crystal quartz blooms. Pyrite and amethyst centers. Cast-brass stems. Set on crystal bases.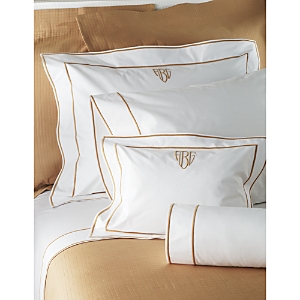 Matouk Ansonia Collection
Understated and classic, the Ansonia Collection features white percale made from 500-thread count Egyptian cotton and finished with two sleek rows of satin stitching.

Carved Sunset Gold Glass Vase, Carved Teal Glass Vase
This handcrafted glass vase in warm sunset golden hues, with contemporary vertical carvings, will add depth to your décor. This deep teal glass vase in a gracious size, with contemporary vertical carvings will add depth to your room. Handcrafted.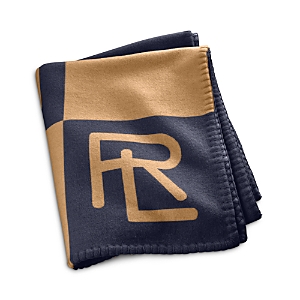 Ralph Lauren Northam Throw Blanket
Dimensions: 54"L x 72"W. Embroidered logo. Blanket stitching. 100% wool

Floating Moon Stone Bowls
Handcrafted moon stones abound in hand sculptured and case brass balls on a hammered aluminum bowl in a nickel finish.

Set of 2 Light Pink Peony in Glass Vases
Handcrafted floral arrangement. Polyester florals. Glass vase. Two-piece set. Each approx. 9"W x 9"D x 8"T.

AERIN Petal Candle Snuffer
This candle snuffer has a clover-style design and looks beautiful on a tabletop alongside the candles from the AERIN Home Collection, including the Marielle Scented Candle. Like original candle snuffers, it has a rotating movement allowing for easier access to hurricane lanterns and overhead candles. Made of brass.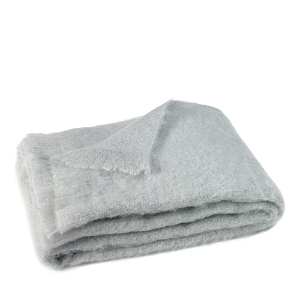 Landsdown Under Mohair Throw
51"L x 75"W. Cotton/acrylic

AERIN Bregenz Sculpture
Bregenz sculpture. 7.5"W x 4.5"D x 12.5"T. Crafted of brass.

MacKenzie-Childs Thistle & Bee Bountiful Bowl
Handcrafted porcelain bowl. Hand-applied transfer decoration and gold luster band.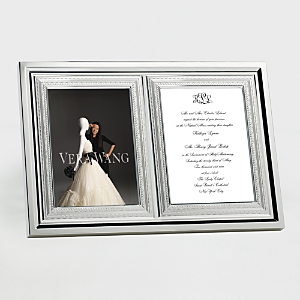 Vera Wang Wedgwood With Love Invitation Frame
With Love silver giftware has been introduced as a response to Vera Wangs successful dinnerware, stem and flatware patterns which were launched in September 2007. The silver plated giftware features seven intricate jewelry inspired bands to continue the With Love story.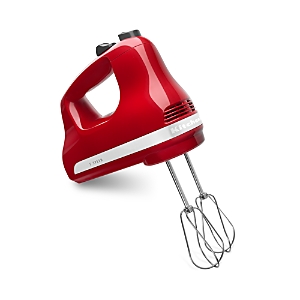 KitchenAid 5-Speed Ultra Power Hand Mixer
KitchenAid's hand mixer is designed with a powerful yet lightweight motor for seamless blending.

Classic Leather Travel Accessories
Handcrafted in the USA of imported goatskin. Select color when ordering. For personalization, specify three initials. Personalization will be in First, Middle, Last order. From Abas.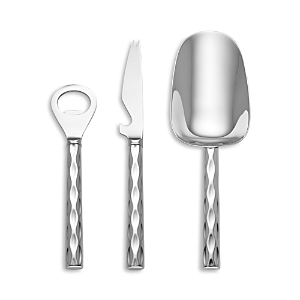 Michael Wainwright Truro Bar Tools, Set of 3
18/10 stainless steel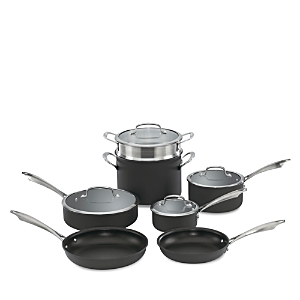 Cuisinart Ds Anodized 11-Piece Cookware Set
Prepare new recipes and flavorful standbys with Cuisinart's versatile cookware set, featuring ergonomic handles, durable hard anodized construction and tempered glass lids to lock in flavor.

Jonathan Adler Eyes Cocktail Napkins, Set of 4
Set of four embroidered cocktail napkins. Each, 6"Sq. Cotton/linen with satin-stitch embroidery.

MacKenzie-Childs Courtly Check Serving Utensils
Add these charming Courtly Check® serving utensils to your MacKenzie-Childs® collection. Each is stainless steel with a black and white porcelain handle with golden detailing

Michael Aram Olive Branch Gold Pizza Cutter
Pizza cutter made of natural and oxidized brass and stainless steel.