Gifts for Her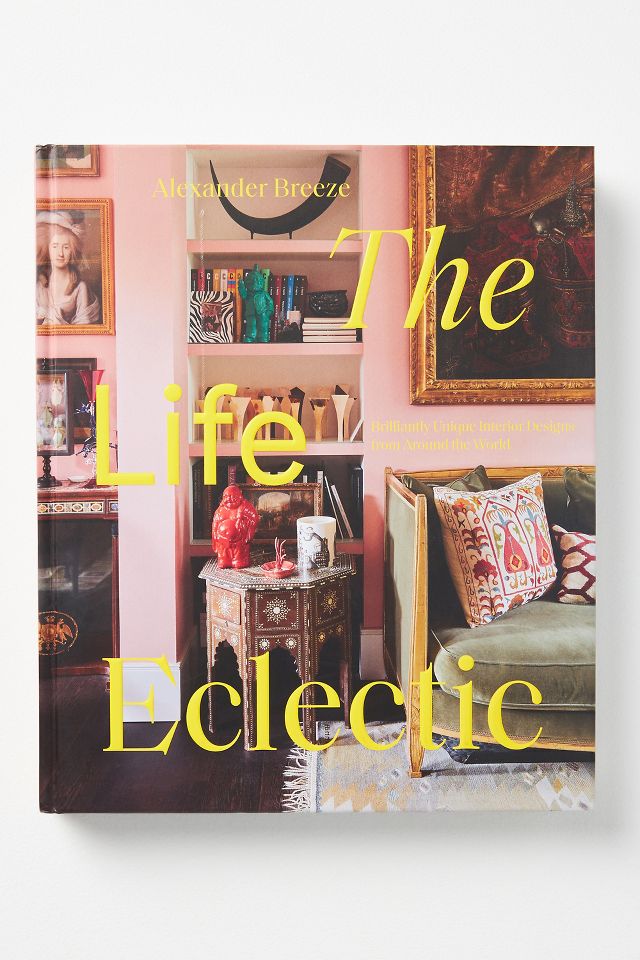 The Life Eclectic
This stunning collection of interiors celebrates the individuality of eclectic decorating styles, highlighting fifteen homes of creatives from around the world.

Peony Compact
Decorative compacts made of 14-karat gold with crystal accents. Approx. 4"Dia.

Mini Monogram Necklace
Show loved ones how much you care with the gift of a charming, personal pendant.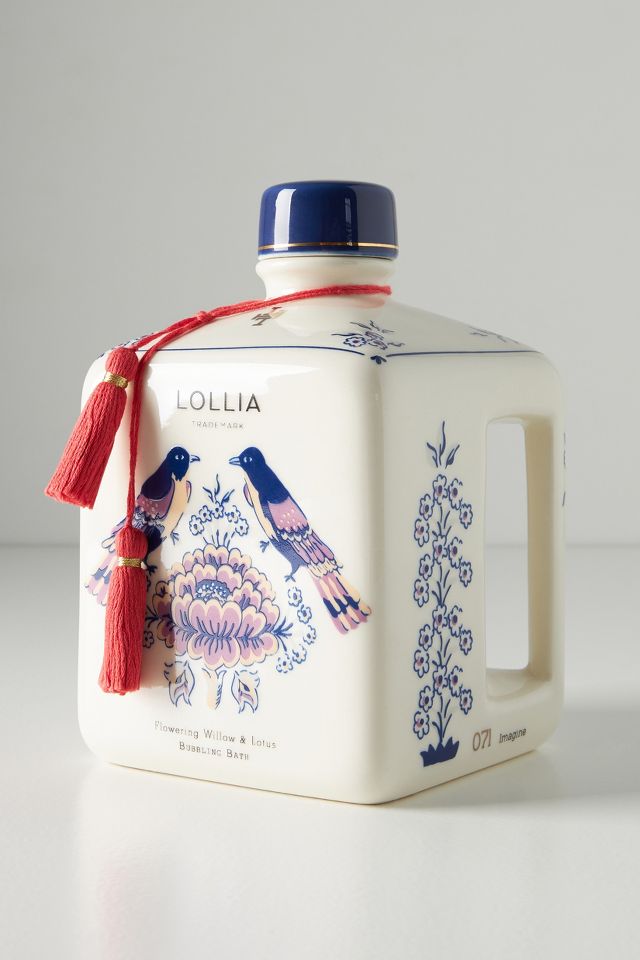 Lollia Imagine Bubble Bath
Treat yourself to a fragrant soak in lush bubbles, scented with delicate aromas and infused with skin-nourishing ingredients. Imagine: Flowering willow and lotus mingle with notes of orchid, mandarin, and jasmine petals for a sunkissed scent that reminds us of enchanting springtime days. (FLORAL)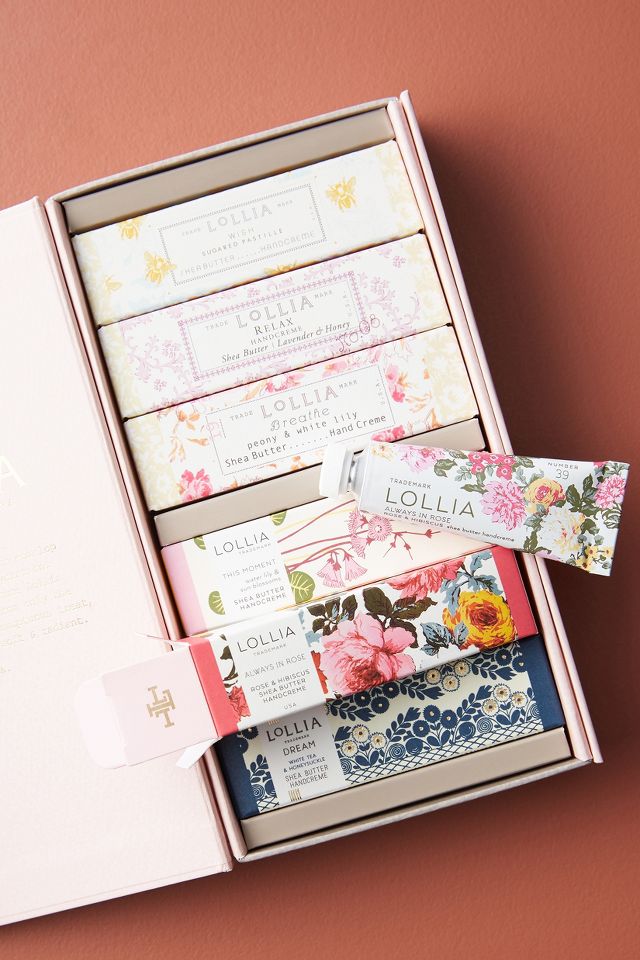 Lollia Petite Treats Hand Cream Gift Set
Nestled in a giftable box, each miniature hand cream features a beautiful scent and an iconic Lollia pattern - it's a gift that's sure to delight someone special.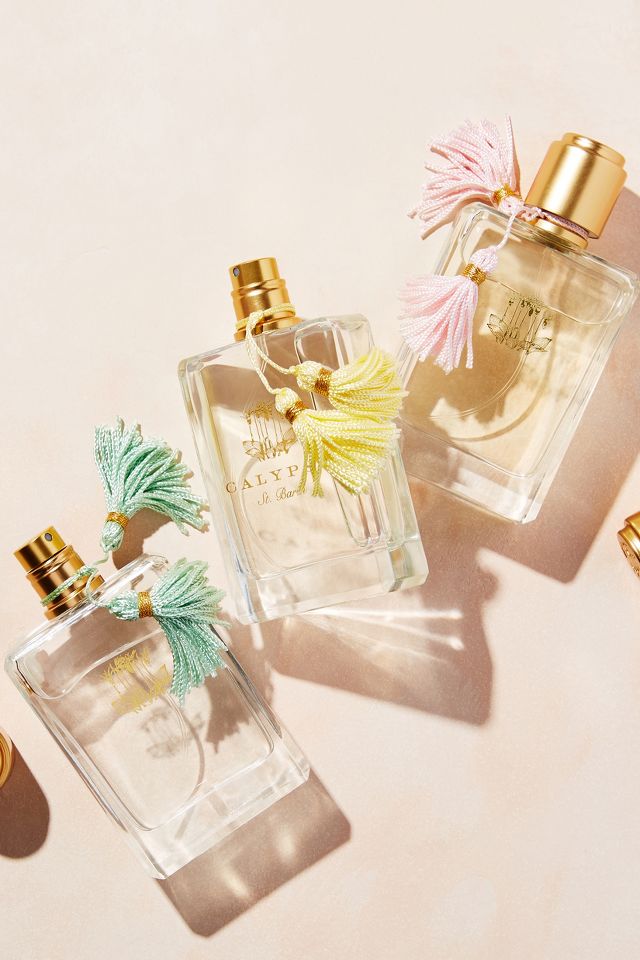 Calypso St. Barth Eau De Parfum
These Caribbean scents will transport you to the soft-sand beaches and palm-spotted groves that inspired each essence.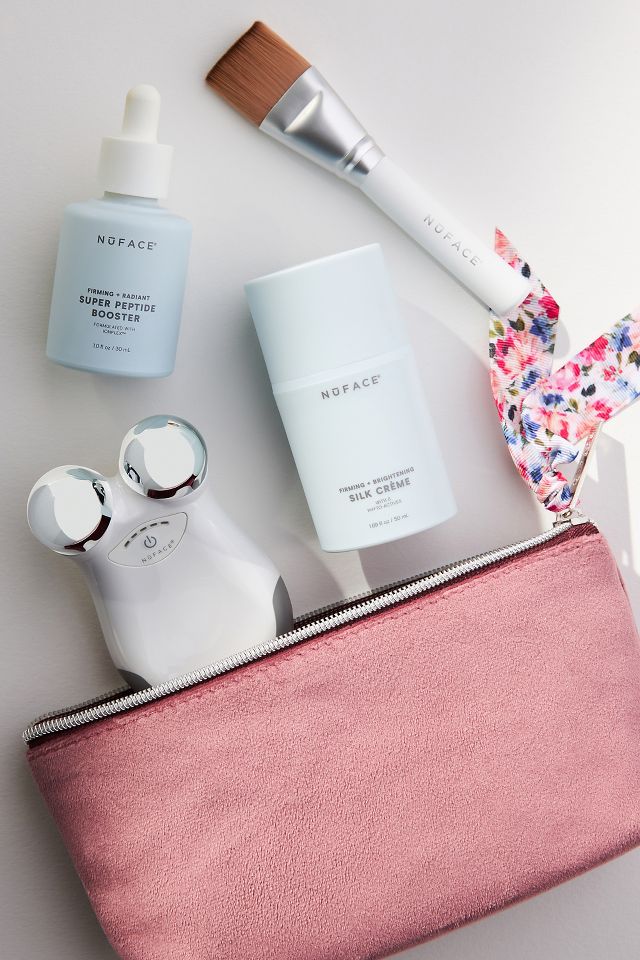 NuFACE Mini Supercharged Skincare Routine Set
This skincare set works to achieve professional-level skincare treatments by helping to tone and contour your face - promoting the appearance of younger and fresher skin. The toning device uses microcurrents that train the facial muscles and promote a more lifted look. The serum helps to reduce the appearance of fine lines and wrinkles, while the silk creme activator conducts microcurrents down into the facial muscles to lock in moisture.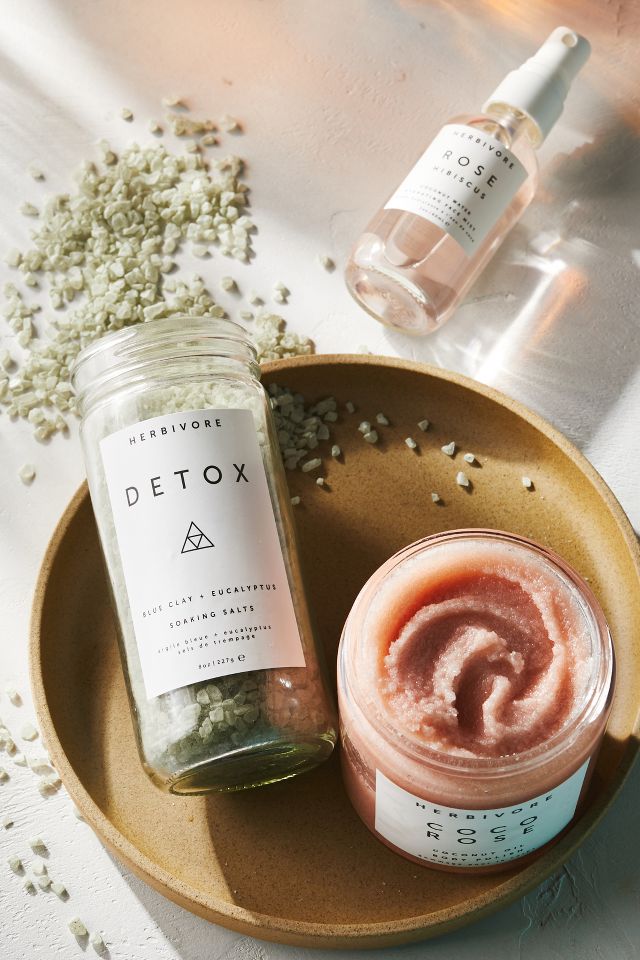 Herbivore Botanicals Coco Rose Body Polish
Prep your skin for warmer days ahead with this sugar-based exfoliant. Formulated with a deeply hydrating blend of Moroccan rose and coconut oil, it buffs away dry, rough patches and leaves your skin feeling soft to the touch.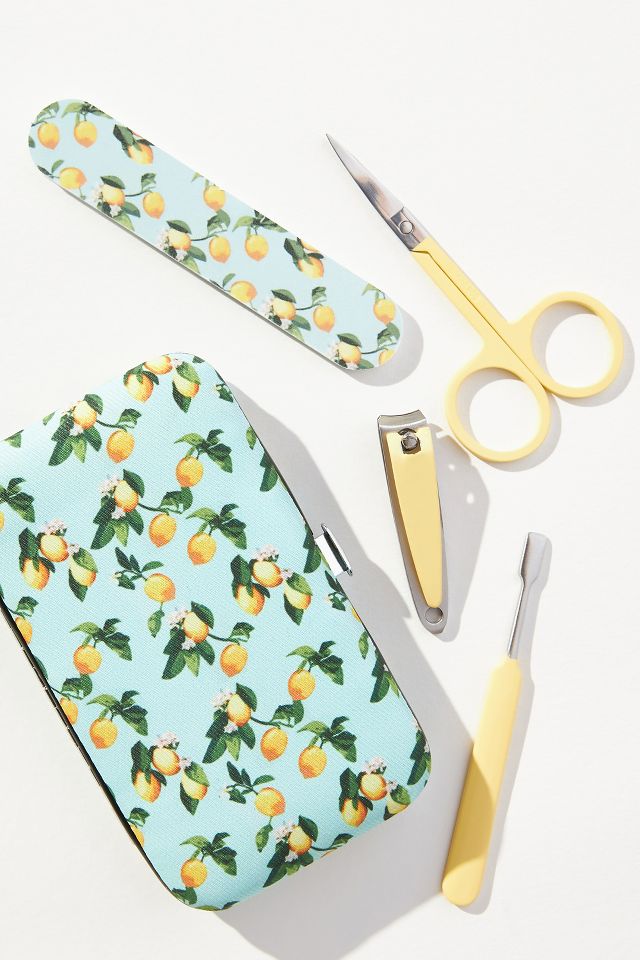 The Vintage Cosmetic Company Manicure Kit
Includes stainless steel scissors, clippers, and cuticle pusher, emery board nail file, and satin carrying case

Tom Ford Sofya Metallic Nylon Duffle Bag
TOM FORD duffle bag in metallic nylon and croc-embossed calf leather. Features logo leather tag at front. Jacquard logo web top handles extend to sides. Detachable, adjustable web shoulder strap, 15.7" drop. Zip top closure. Exterior, front zip pocket and side slip pockets. Interior, one slip pocket. Fabric lining. Leather feet protect bottom of bag. Approx. 18.1"H x 11.8"W x 2.4"D. "Sofya" is made in Italy

Make Up Brush Towel Gift Set
Give the perfect gift to that special person in your life with the Make Up Brush Towel Gift Set from Charter Club, featuring two benzoyl peroxide-safe wash cloths and an embroidered make up pouch that is perfect for travel.

Courtly Check Trophy Easter Bunnies, Set Of 2
Handcrafted of resin and fiberglass. Approx. 27.5"L x 20.5"W x 18.5"T

Hairhide & Faux Suede Tic-Tac-Toe Set
If we do say so ourselves, our tic tac toe set is fun and fabulous. We present this classic game of x's and o's on a faux suede board, packaged in a cow hair-on-hide box. It's a perfect gift for those who like to make their moves with a bit of panache Made of artificially-colored hairhide (India), leather, polyester, and wood composite. Includes metal playing pieces. Approx. 6"Sq.

Daisy Birdcage
Handcrafted of tin and resin. Approx. 8.25"L x 8.3"W x 12"T

Calinda Round Vase
Ceramic vase. 18-karat gold detailing. 5.6"Dia. x 6.1"T. Made in Italy.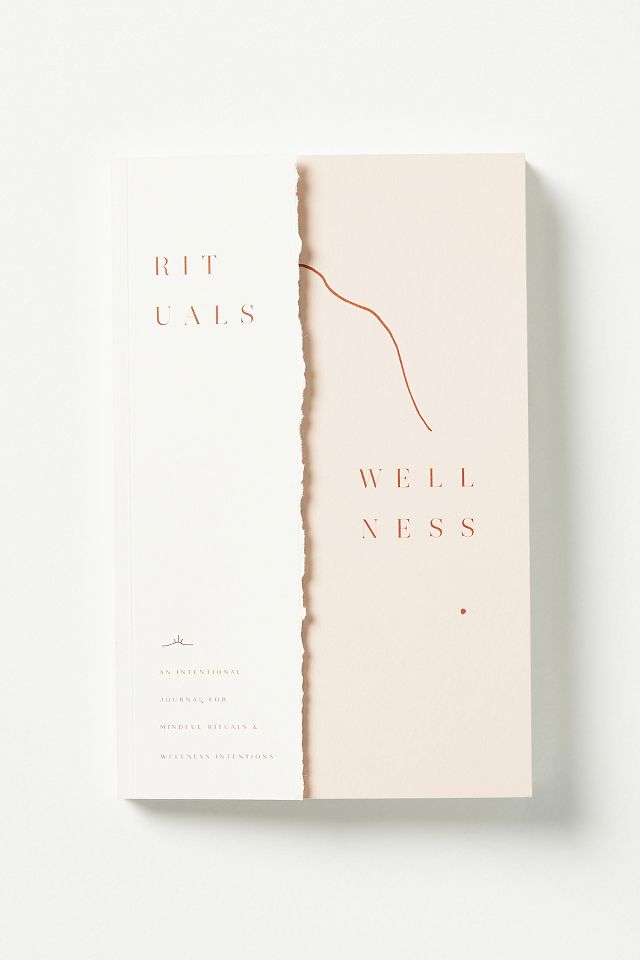 Wilde House Paper Rituals & Wellness Journal
Based out of San Luis Obispo, California, stationery studio Wilde House Paper uses recycled paper and sustainable materials whenever possible to bring its lifestyle goods to life. Mindful in design from aesthetic to eco-friendly materials, each product originates from an entirely unique work of art, providing a valuable addition to your curated lifestyle.

Darcy Daily Spiral Notebook
Perfect for planning out your day or jotting down thoughts and dreams, this spiral journal features 120 lined pages ready to be filled.

"Estee Lauder: A Beautiful Life" Book
As a businesswoman, matriarch, and innovator, Estée Lauder was in a league of her own. From a humble background growing up in Queens as the child of Hungarian immigrants, Estée's ambition and hard work found her tremendous success, transforming a small skincare cream business she started in her kitchen into a worldwide portfolio of beauty brands. Ever principled and determined, her charming ebullience took her far— she was the first to harness the power of word-of-mouth advertising, and to realize that a free gift with purchase would do well to win her customer's loyalty.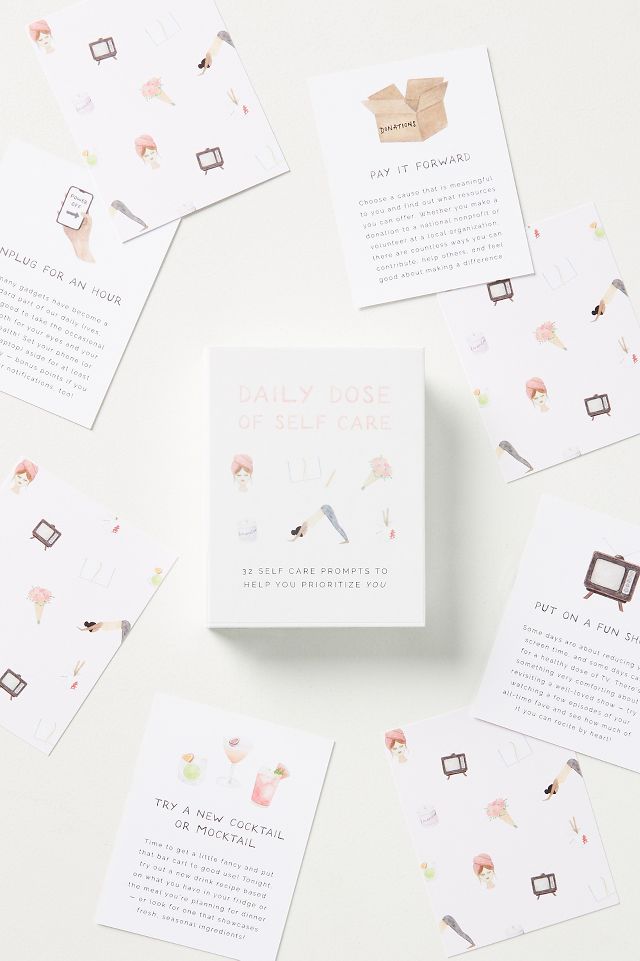 Daily Dose of Self Care Card Deck
This charming deck features illustrated cards with simple prompts for small acts of self-care. Perfect for the one who's always on the go, every card has a quick and easy activity that helps you take a moment to prioritize yourself.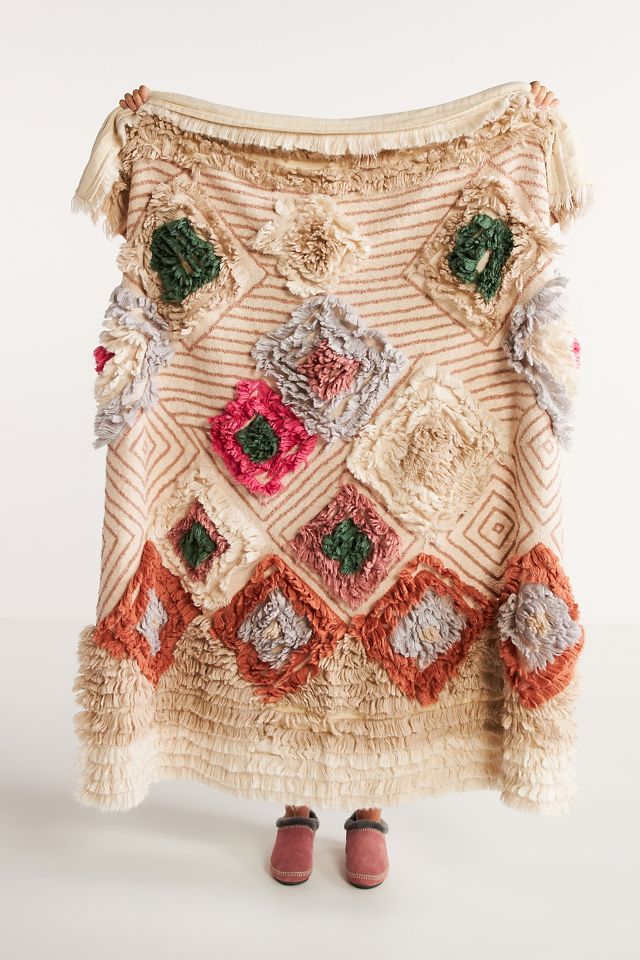 Textured Monika Throw Blanket
Featuring cozy, textured embellishments, this eye-catching throw blends beautifully within an array of decorative pillows.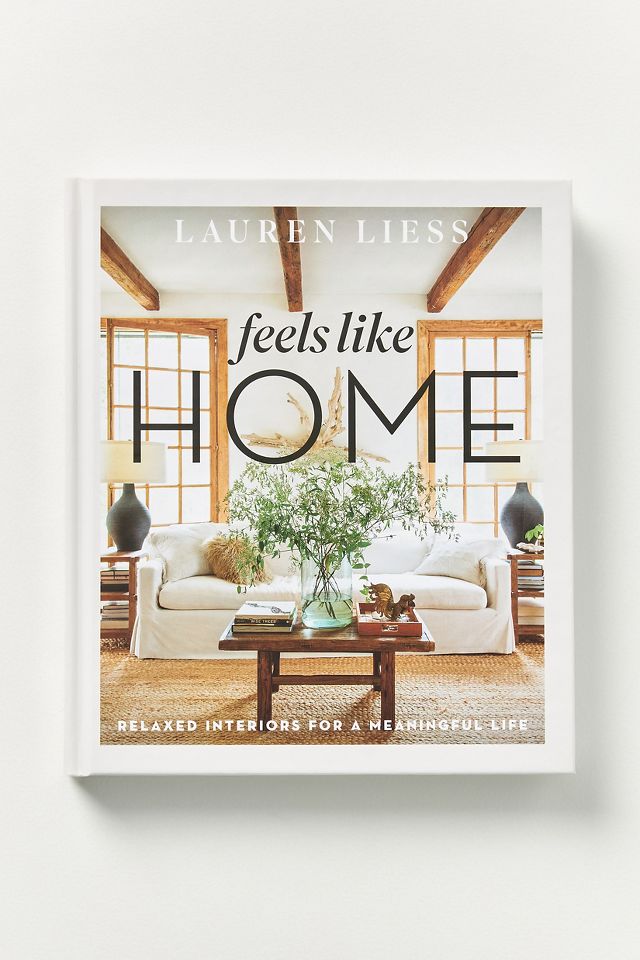 Feels Like Home: Relaxed Interiors For a Meaningful Life
The third design book from the TV and social media star and author of Habitat and Down to Earth, Feels Like Home explores the emotional connection that a home can have to a person's life.

Backgammon Game Set
This backgammon set is fun and fabulous. MacKenzie-Childs presents the classic game packaged in a cow hair-on-hide box. A perfect gift for those who like to make their moves with a bit of panache

Dutch Floral Frame Composition, 8" x 10"
Frame is made of 14K matte gold plated metal. Light brown antiqued finish.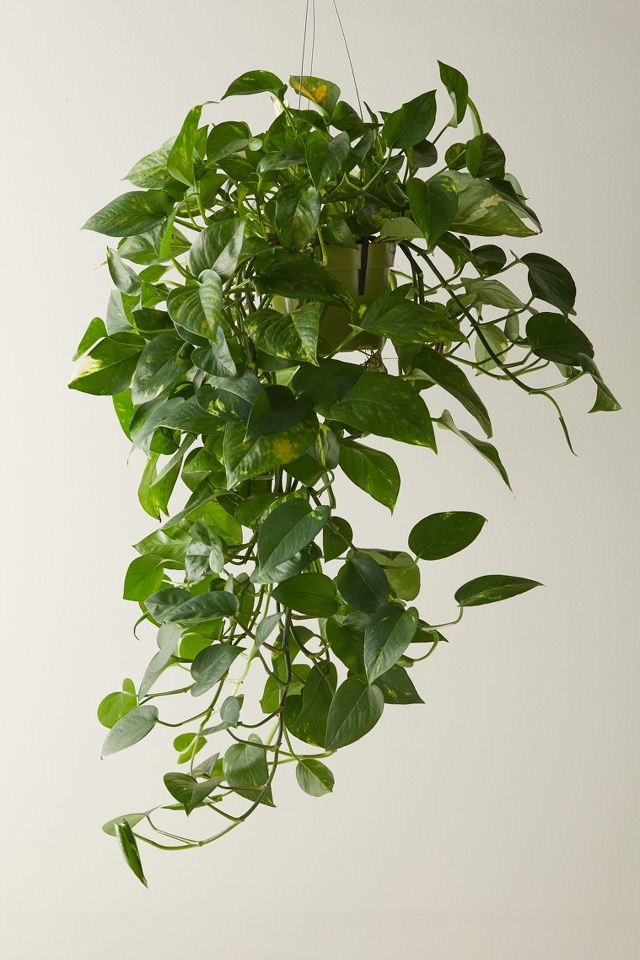 Pothos Plant
This cascading beauty prefers to sit on a ledge or hang from the ceiling so its long, leafy tendrils can be fully appreciated. The pothos are low maintenance plants and can grow to be about six to ten feet long over time. They're also easily propagated when pruning; simply place a cut stem (with a node) in water and wait for it to root.

Calypso Stripe Cotton Makeup Discs
Reusable makeup discs are made of cotton. Includes seven discs and one storage pouch.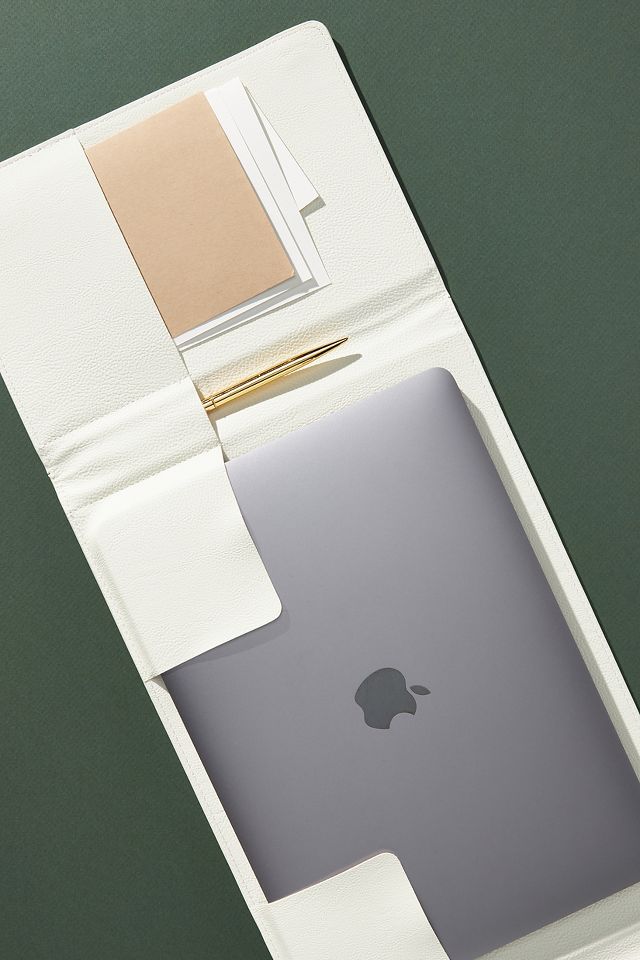 Gracie Laptop Case
Polyurethane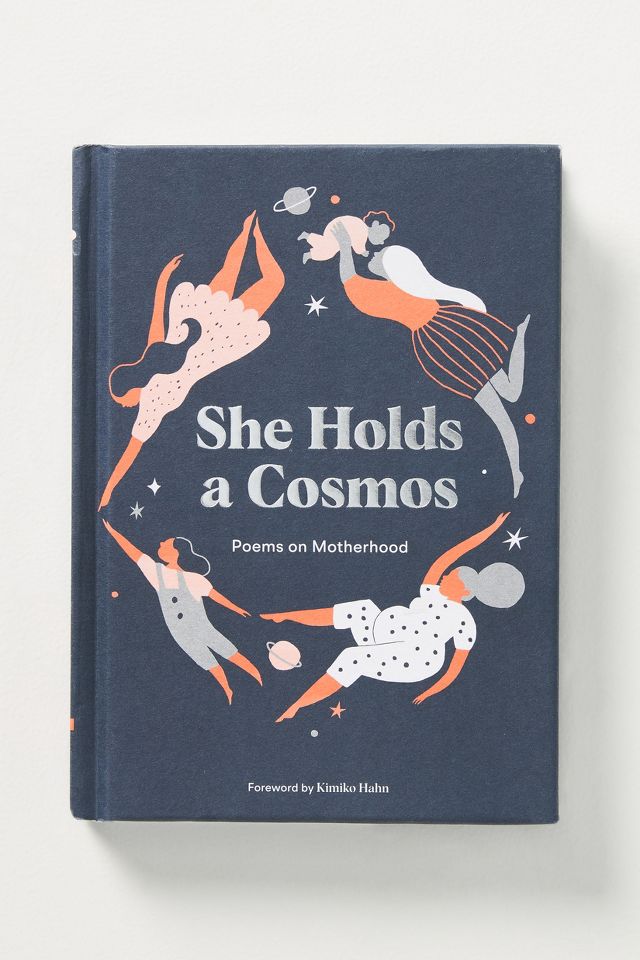 She Holds a Cosmos
The perfect gift for mothers of all ages and stages, this book features 25 beautifully illustrated and empowering poems.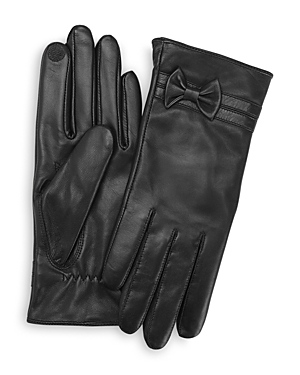 Royce New York Lambskin Leather Tech Gloves
Touch sensitive technology in fingers. Compatible with smartphone, tablets, e-readers and other touch-screen devices. Lined. Snug fit conforms to range of finger sizes. Comes in a signature ROYCE box or cotton dust bag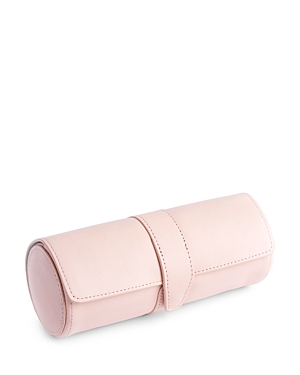 Royce New York Leather Travel Watch Roll
Sophisticated and practical travel storage for fine watches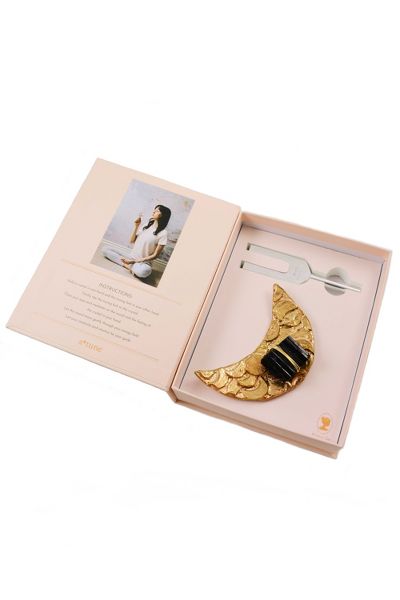 Ariana Ost Attune Sound Healing Crystal Dish & Tuning Fork Set
Attune yourself with tuning forks and sound healing! Ariana Ost crystal dishes paired with BioSonics tuning forks in lovely keepsake packaging. This is a beautiful hand sculpted third eye brass dish. Tapping a BioSonics tuning fork to a crystal will instantaneously bring your nervous system into harmonic balance. Allow your body to enter a deep state of relaxation channeled by this meditative frequency.

Always Add Lemon
A toolkit for the aspirational home cook, this book translates kitchen smarts into an inspiring collection of nourishing, vegetable-forward recipes
Gifts for Him

Jim Travel Quilted Nylon Duffel Bag
MZ WALLACE "Jim" duffel bag in quilted nylon and calf leather. Flat shoulder straps. Two-way zip top closure. Approx. 13"H x 19"W x 10"D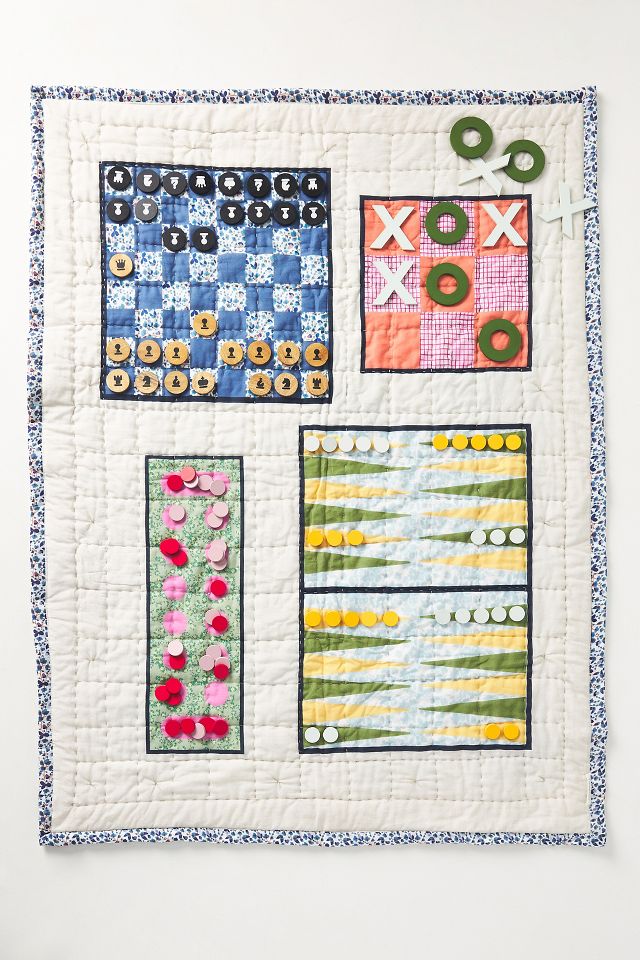 Ultimate Game Quilt
Make game nights a little cozier with this quilted game board, featuring boards and game pieces for tic tac toe, backgammon, mancala, and chess.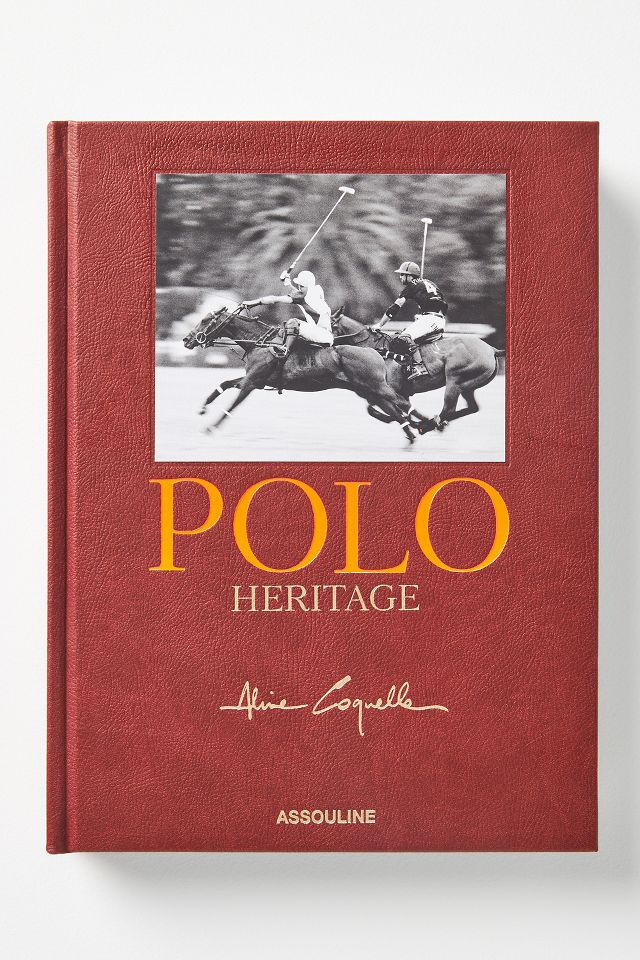 Polo Heritage
Explore one of the world's oldest team sports through this beautiful collection of stories and photographs.

Dublin Martini Pitcher
Faceted martini pitcher. Nonleaded crystal. 6.9"L x 3.9"W x 9.84"T.

Upcycled Kantha-Stitched Throw Blanket
Celebrating the many artisan quilts Anthropologie has developed over the years, this handcrafted patchwork throw blanket gives new life to recycled voile scraps featuring only-at-Anthro motifs. With an overdyed finish and beautiful hand-stitched kantha detailing, it's a one-of-a-kind piece that's ready to be loved, layered, and lived in for years to come. 100% recycled cotton voile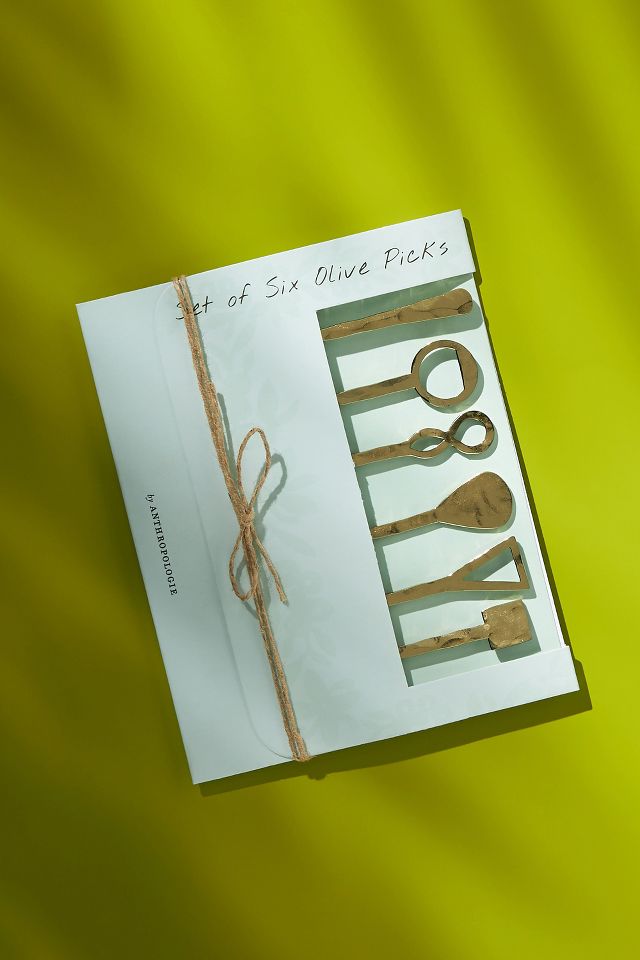 Juana Olive Picks, Set of 6
Hammered stainless steel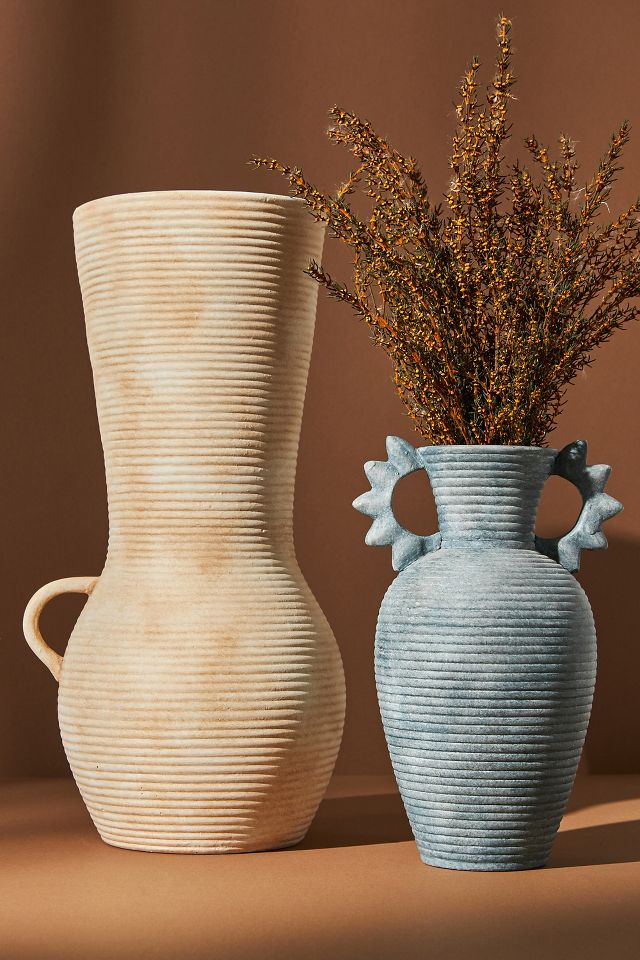 Thara Vase
Hand-painted terracotta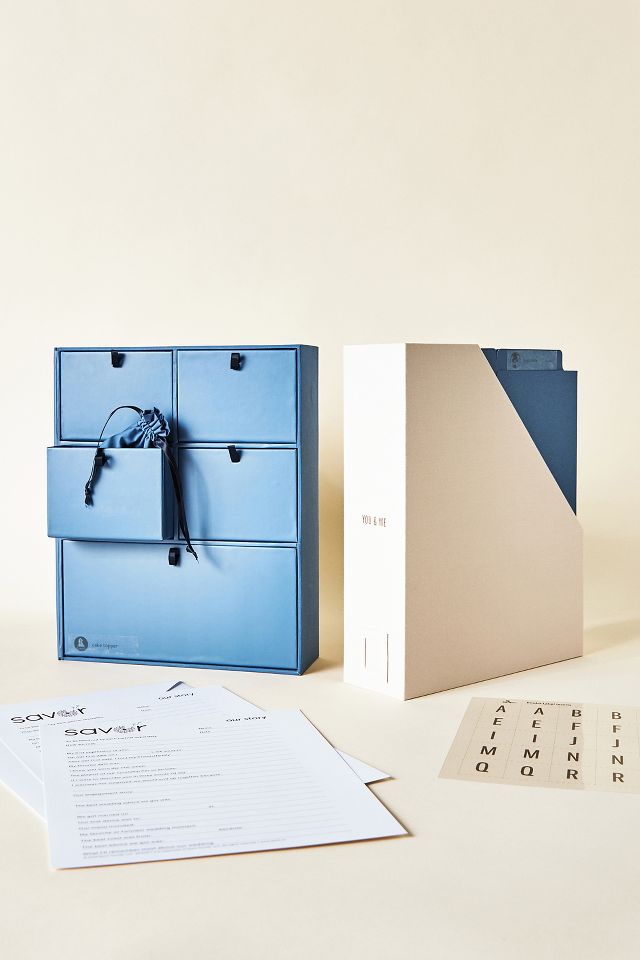 The Library Wedding Keepsake Box
Keep treasures from your wedding day safe with this beautifully designed storage box. Featuring vertical files for invitations and guest books, to drawers for dried florals and trinkets, every moment from your special day will be looked after and easily accessible.

Mini Bar Set
Perfect for any cocktail lover, this set of mini notebooks is organized by base ingredient: whisky, rum, gin, vodka, tequila, champagne, sherry, and amaro. Featuring 100 recipes - alongside space to jot down notes - this set is a must-have addition to any bar cart.

Namaste Frog
Handcrafted of resin. Approx. 19.5"L x 12"W x 17.25"T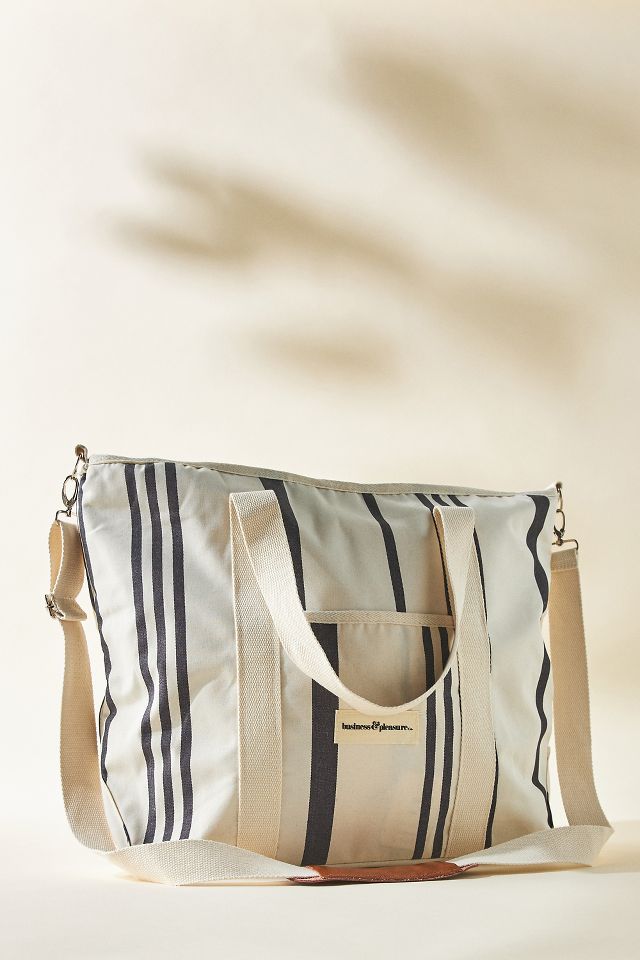 Business & Pleasure Co. Cooler Tote
Summer adventures call for a functional - yet stylish - cooler to tote beach day treats.

Fergal Frog Hand Towel
Handcrafted of cotton. Approx. 15.6"L x 6.7"W x 2.2"T

First Course Dish Towel
Cotton polka-dot dish towel features frog graphic. Approx. 13.5"L x 7.5"W x 0.4"T

Andy Warhol 300-Piece Lenticular Puzzle Bundle
Set of two 300-piece lenticular puzzles feature iconic. Andy Warhol images. Image is mounted on the box so you can preview images shifting from one colorway to the next. Approx. 9.5"L x 7.2"W x 4.4"T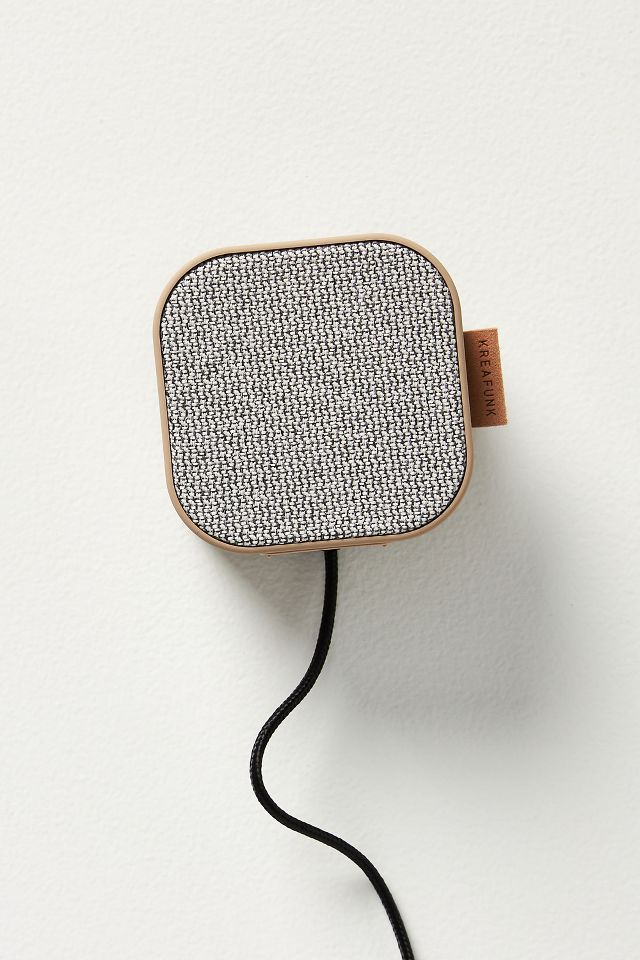 aCube Portable Speaker
This petite speaker is small enough to bring along with you on outdoor adventures - and is perfect for everyday use, too.

Wessex Mugs, Set of 4
Inspired by the finale gown Ralph Lauren the 2017 Women's collection runway show. This houndstooth pattern is a classic RL staple, featured throughout our various product categories. Hand-painted porcelain mugs. Dishwasher and microwave safe.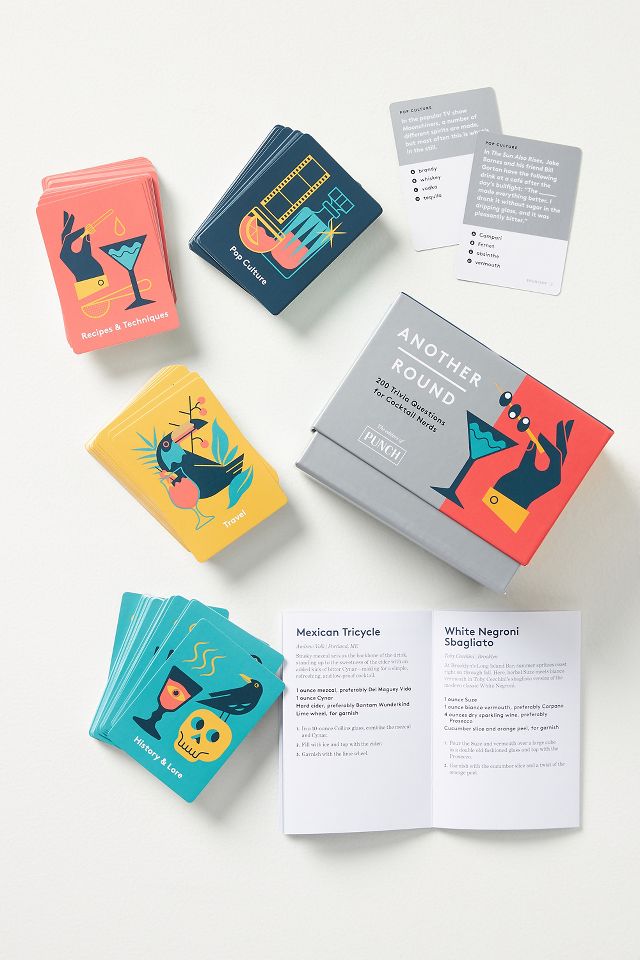 Another Round Trivia Game
Anyone who considers themselves a cocktail connoisseur will be put to the test with this trivia game that's sure to stir up fun at your next game night.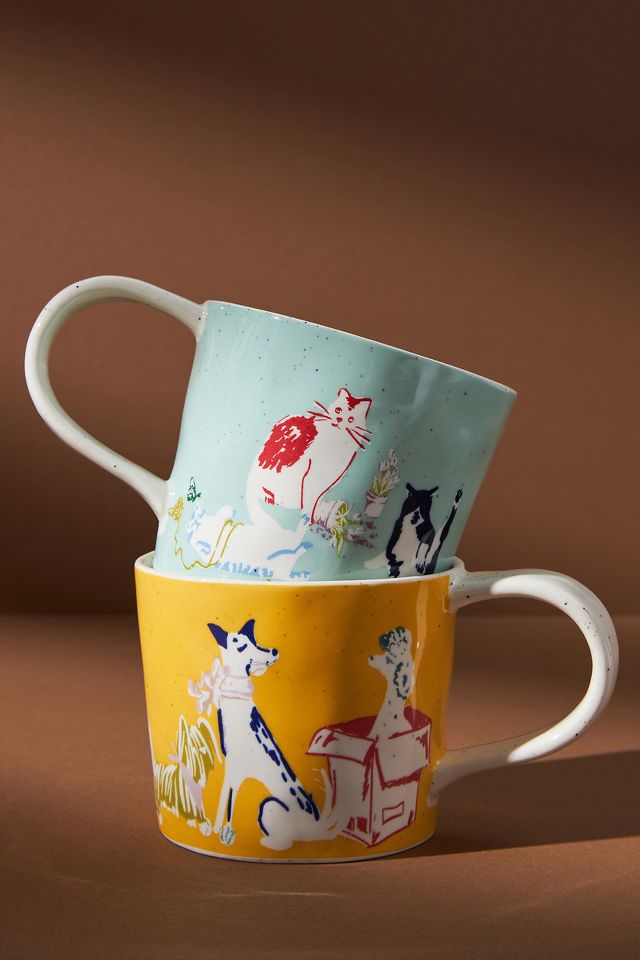 Pet Shop Mug
Decaled stoneware. Dishwasher and microwave safe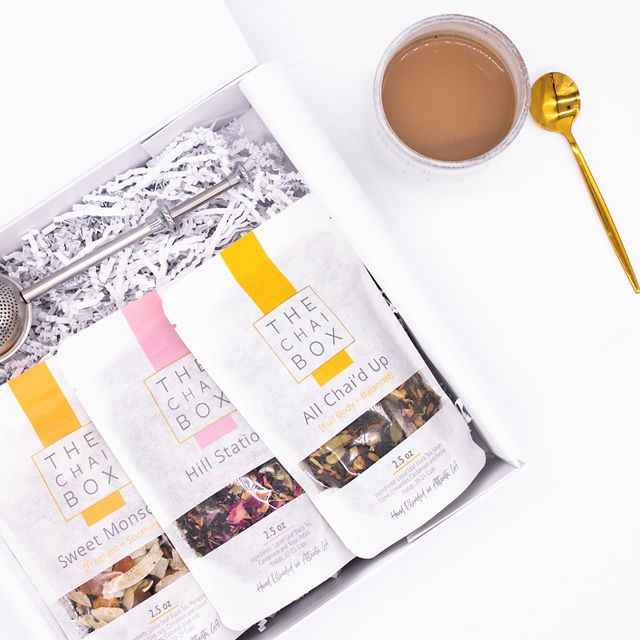 The Chai Box Best Seller Gift Set
The Chai Box is a sustainable and ethically sourced Chai company bringing our craft of traditional chai making to mainstream. We source our teas and single origin spices from small scale farmers in Kerala, India who have inherited their lands and have been cultivating spices from generations. Made with freshly picked spices and cultivated without any pesticides or added flavors rest assured you are drinking the best nature has to offer in you cup! All of our blends are inspired by different regions in India. Hope you enjoy them!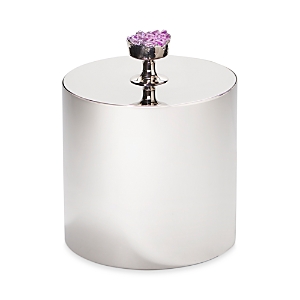 Anna new york Gemstone Ice Bucket
Topped by a pure silver-plated natural crystal druze gem and natural amethyst druze gem, each ice bucket is unique. Dimensions: 5.5"Dia. x 6.5"H. Stainless steel double-walled construction

Leather Wrapped Glass
Glass wrapped in croc embossed leather.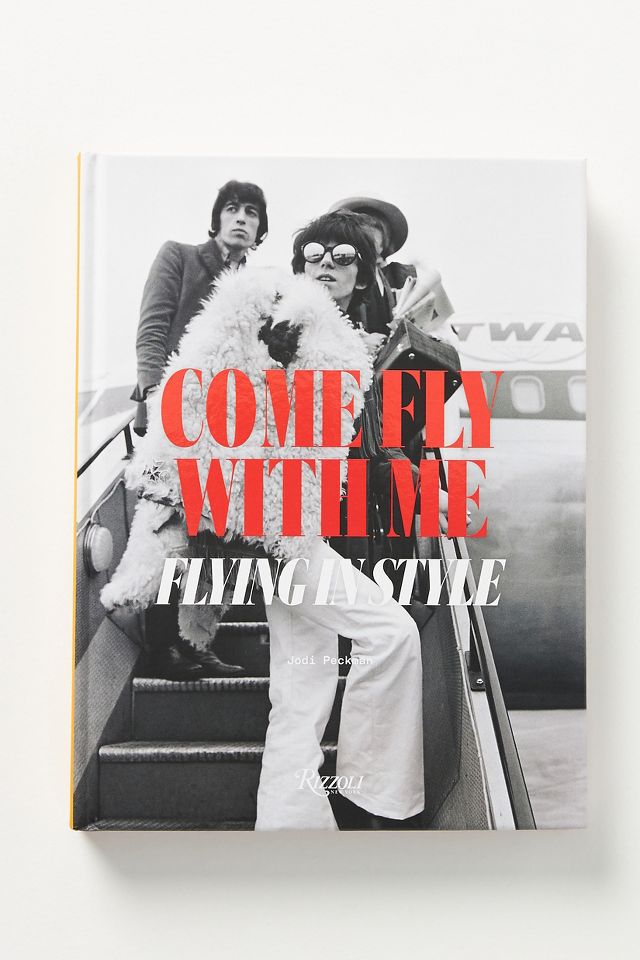 Come Fly With Me
Hardcover. 144 pages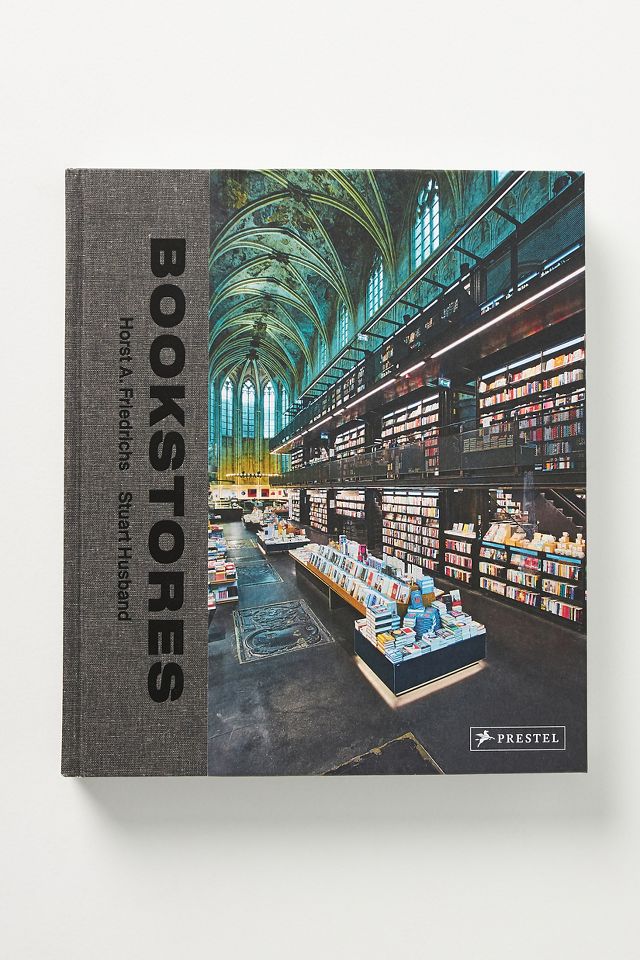 Bookstores
A charming gift for any literature lover in your life, this tome highlights a selection of the world's most memorable independent booksellers - from Baldwin's Book Barn in Pennsylvania, a five-story bookstore housed in a dairy barn - to Porto's Livraria Lello, featuring a vaulted Art Deco interior that enchants all who behold it. In addition to the book's impressive photography, readers will enjoy detailed write-ups on the noteworthy features of each unique destination.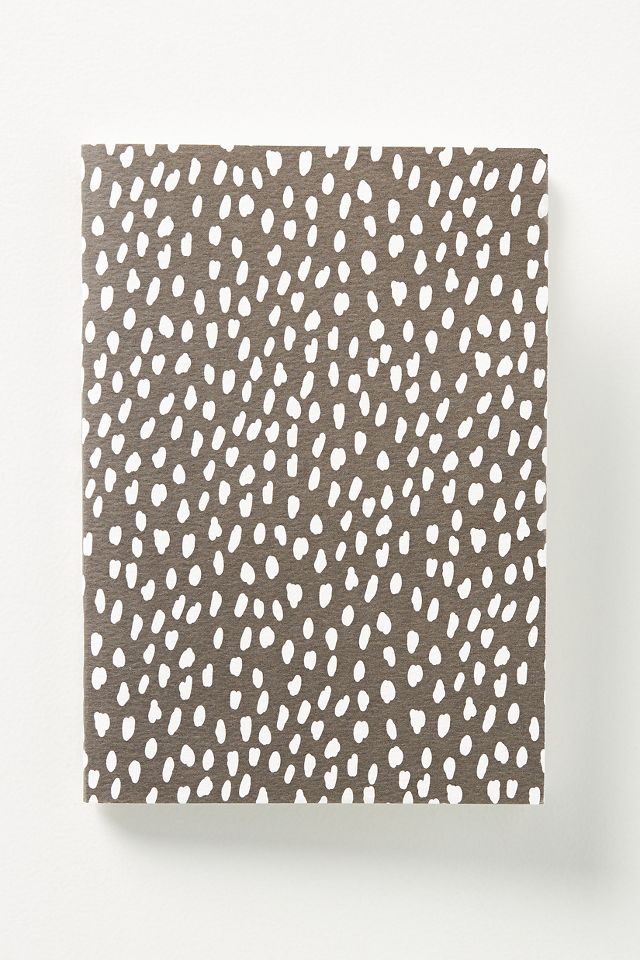 Dash Notebook
The perfect stocking stuffer for a writer or dreamer, this notebook comes with 100 pages of beautifully smooth, lined, music sheet paper.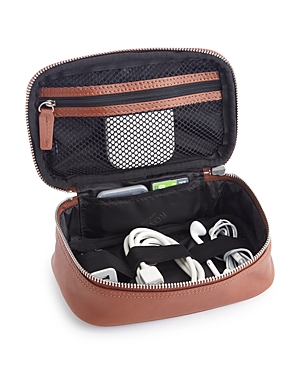 Royce New York Leather Tech Accessory Travel Storage Case
Convenient storage for tech accessories including power banks, adapters, laptop chargers, portal batteries, USB cables and headphones

Blue Agate Tray
Handcrafted tray made of natural agate stone with gold-tone coated stainless steel handles. Approx. 14.3"L.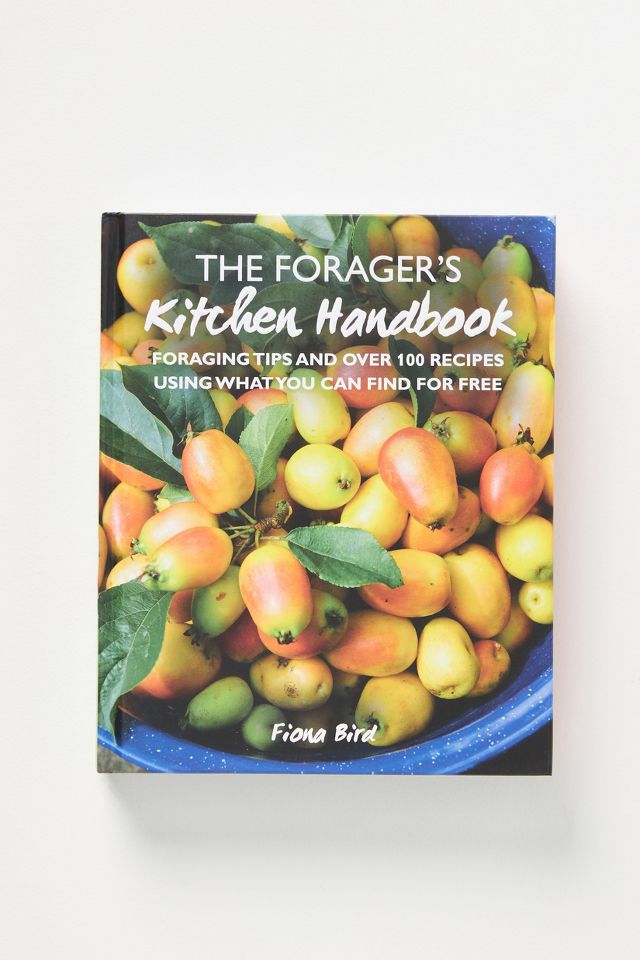 The Forager's Kitchen
A compendium of recipes centered around foraging, this book teaches you how to bring the scents, tastes, and colors of the outdoors to your dinner table.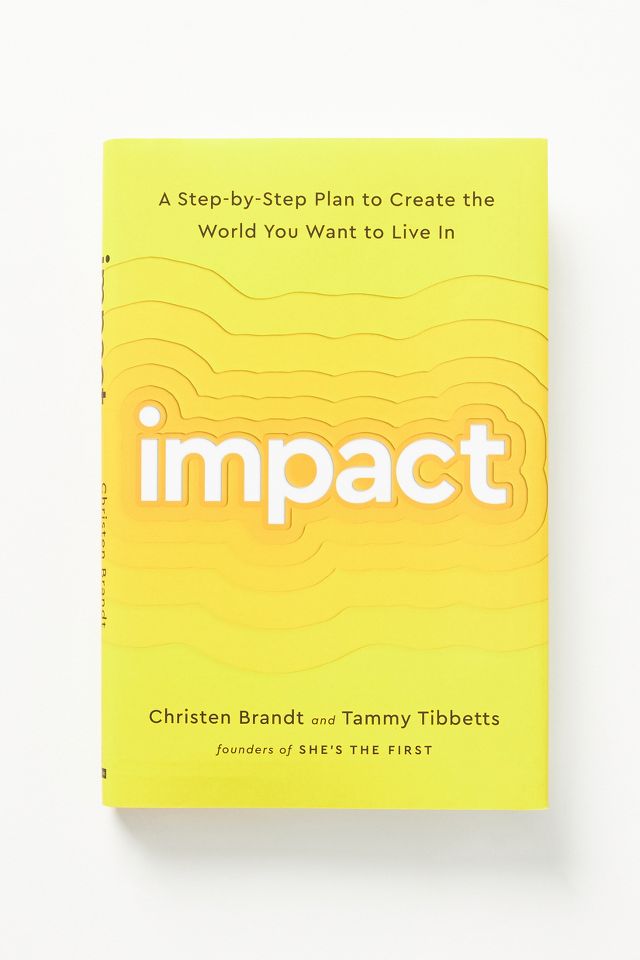 Impact
Do you want to make a difference but feel too overwhelmed to know where to start? Ready to unlock your potential, this book shows you how to apply your unique set of skills to a bigger, greater purpose.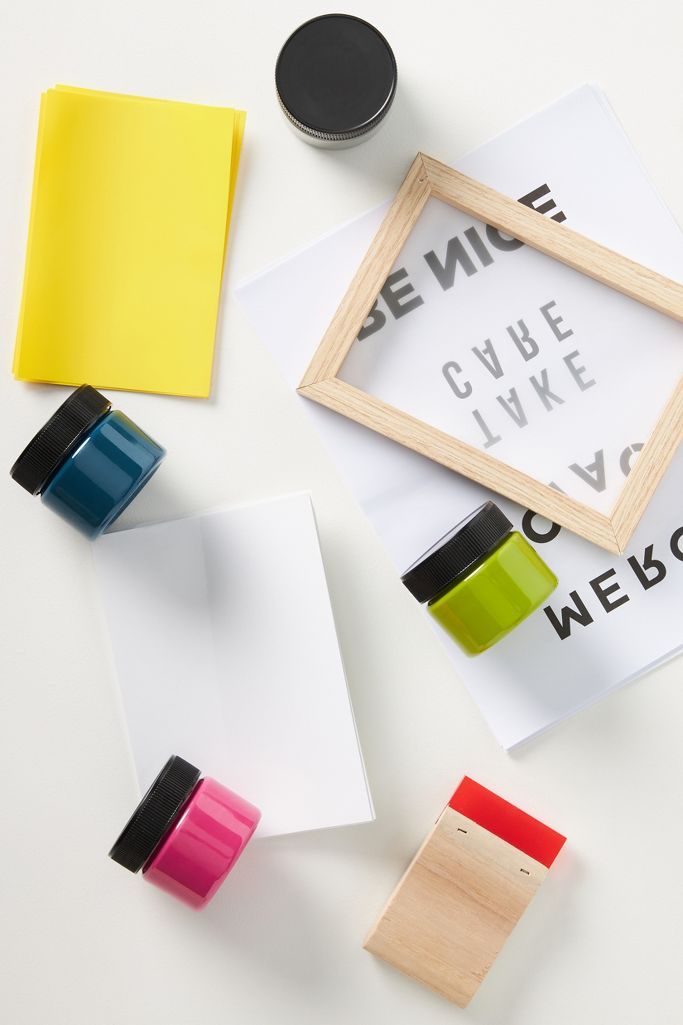 DIY Screen Printing Kit
It's always a good time to learn a new craft, and this DIY kit comes with all the essentials you need to begin screen-printing at home. Includes one composite box, one mesh screen, one squeegee, four paint colors, eight sheets of adhesive transfer sheets, and six paper designs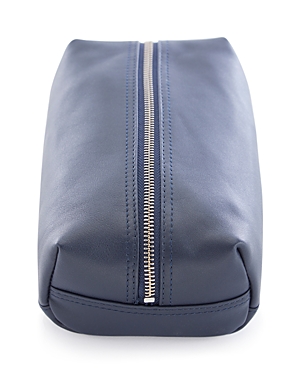 Royce New York Leather Compact Toiletry Travel Bag
Dimensions: 8"W x 2"D x 5"H. Zip closure. Interior compartment. Comes in a signature ROYCE box or cotton dust bag. Sized to complement luggage and other travel bags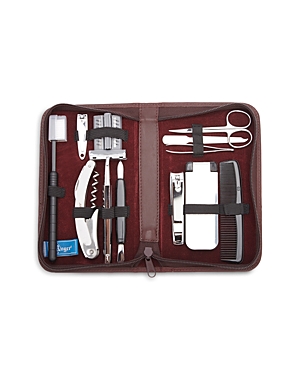 Royce New York Leather Travel & Grooming Toiletry Kit
Kit includes razor with twin-pack blades, nail clippers, corkscrew/knife combo, toothbrush, nail file, comb, tweezers, scissors, pusher and shoehorn/lint brush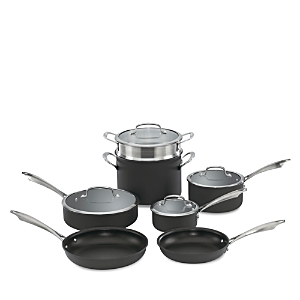 Cuisinart Ds Anodized 11-Piece Cookware Set
Prepare new recipes and flavorful standbys with Cuisinart's versatile cookware set, featuring ergonomic handles, durable hard anodized construction and tempered glass lids to lock in flavor.
Gifts for Them

Joy of Cooking
One of the most published cookbooks in the world, and called "a fundamental resource for any American cook" by Julia Child, this leather-bound edition of the Joy of Cooking makes a perfect gift for the home cook or chef that will be cherished for years to come. Each piece of this stunning collection, including beautifully painted edges and bound cover, is finished by hand.

Classic Shagreen Bar Set, Chocolate
Beautifully stored in a shagreen box with brass hardware, this deluxe set has three removable trays with integrated brass handles. It includes everything you need for a home bar: a selection of Leon bar tools (bottle opener, corkscrew, bottle stopper), Fausto Jigger and Shaker Set, four Mattea Cocktail Picks, four Fausto Julep Cups, four linen napkins, and four Shagreen Coasters, all from the AERIN collection.

Hurley Americana Grunge Beach Towel
Take your American pride everywhere you go with the Americana Grunge Beach Towel by Hurley. Premium Cotton Velvet - Each towel is 100% cotton and made from a soft sheared velvet for a soft and gentle touch.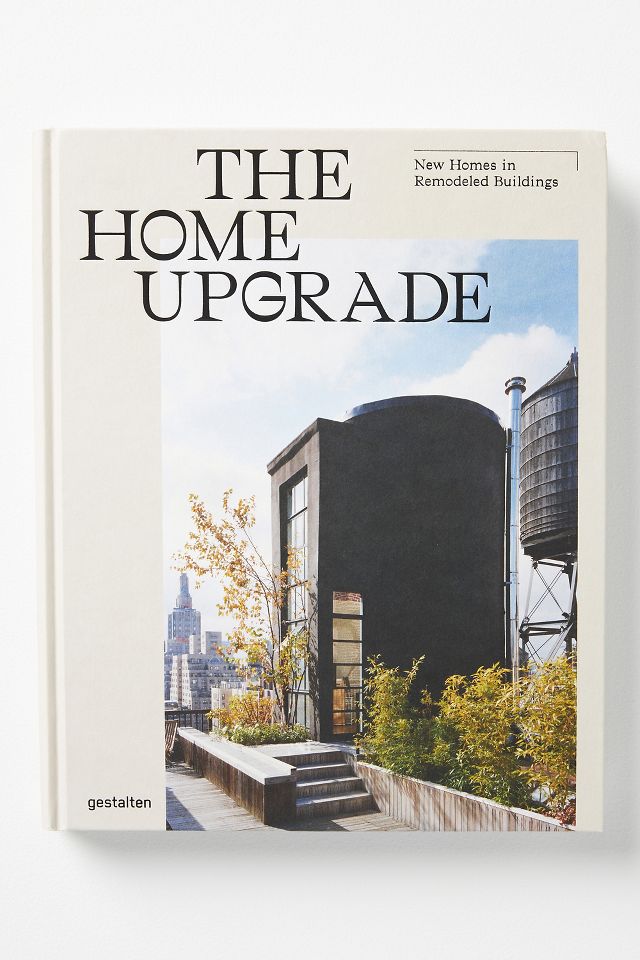 The Home Upgrade
Offering inspiring insight into renovating old buildings, this book sheds light on the various possibilities for combining old spaces with modern solutions.

Piero Lacquer Cream Card Case
Lacquer card case features brass trim. Made of wood composite

Piero Lacquer Cream Tray
Handcrafted tray made of wood composite. For indoor use. Approx. 20"L x 15.8"W x 3"T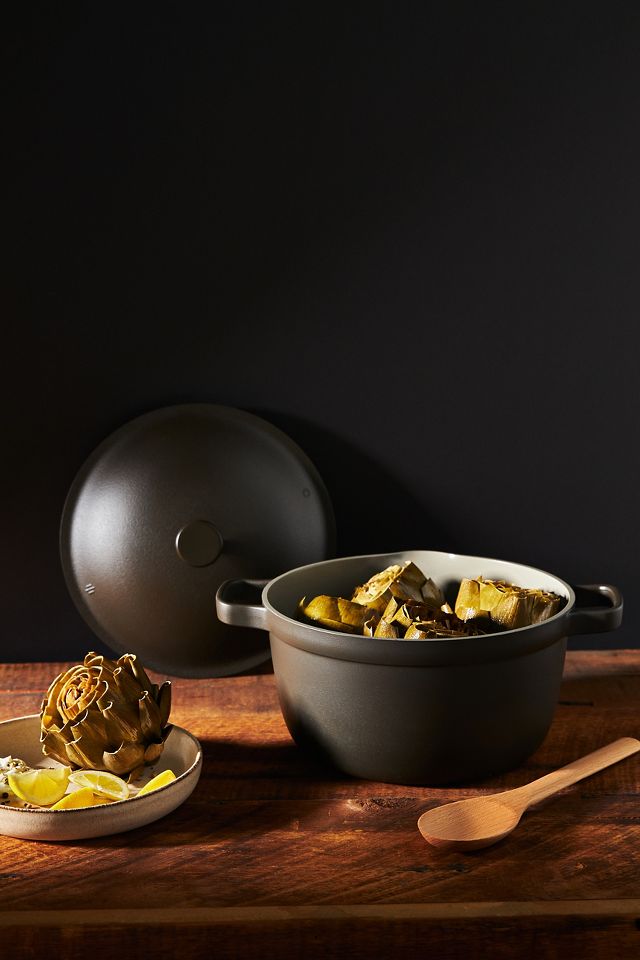 Our Place Perfect Pot
Named for its supreme versatility, this all-in-one pot replaces your stockpot, dutch oven, saucepot, steamer, strainer, braiser, and roasting rack - and is compatible with all cooktops. Best of all? It comes with a beechwood spoon designed to nest two ways on your pot and a built-in steaming and roasting rack.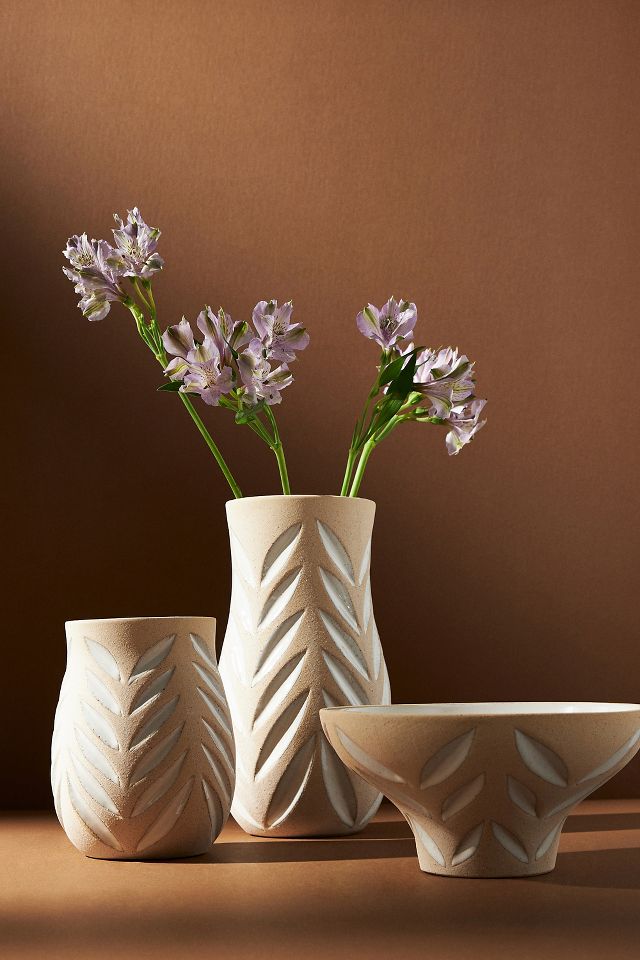 Jacari Decorative Bowl, Vase
Hand-glazed stoneware

Siena 11.8" Large Vase, Blue Haze
Siena 8.3" Vase, Blue Haze
Ceramic vase features 18K gold-painted rim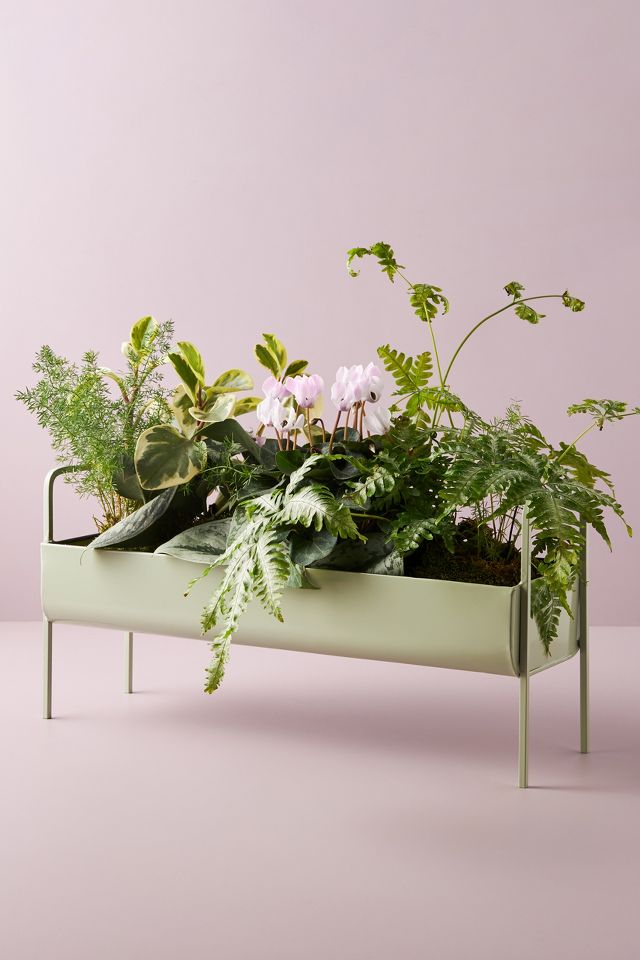 Minty Trough Planter
With a freestanding design, this planter features an elevated garden bed with room to store and display multiple planting by a kitchen window or in a petite bathroom.

Sophia Bedside Carafe and Tumbler
Handcrafted carafe and tumbler set with 18-karat gold painted trim. Made of lead-free crystal

Sophia Clear Coupe Glasses
Handcrafted coupe glasses with 18-karat gold painted trim. Made of lead-free crystal

25 oz. Orange Blossom 3-Wick Savoy Candle in Cream Pot
Triple-wick paraffin wax candle in "Orange Blossom" fragrance. Housed in handcrafted ceramic pot with lid. Pot features 18K gold-painted rim. Fragrance Profile: Floral/Fruity. Burn time: 64 hours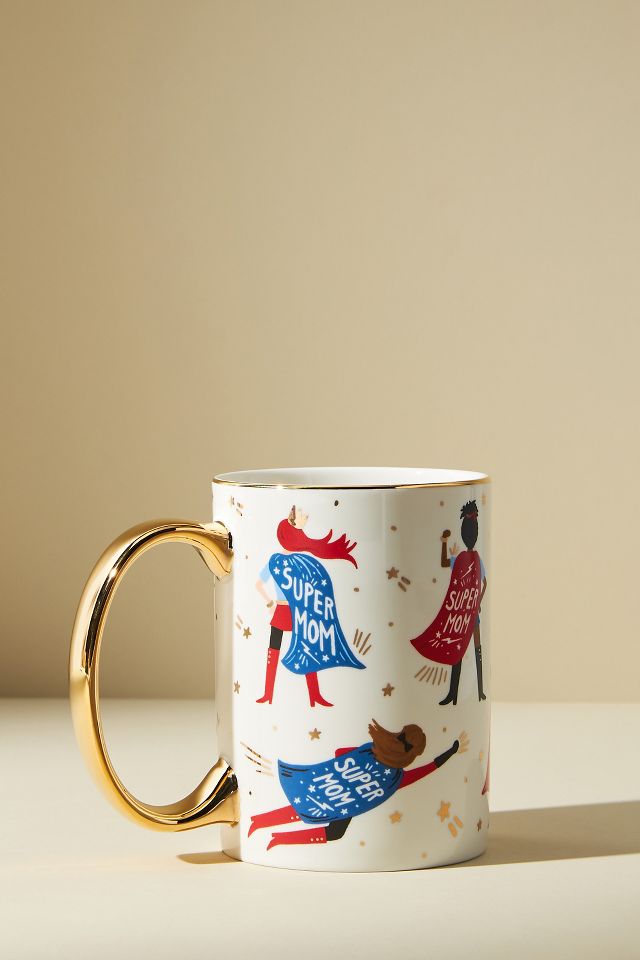 Rifle Paper Co. Super Mom Mug
Anna Bond is the whimsical whirlwind behind Rifle Paper Co., the Florida-based stationery boutique and design studio whose heartfelt notecards and quirky journals have us smitten.

Rabbit Rabbit Lacquer Box
Storage box features Hunt's famous bunnies. Made of lacquer and wood. Approx. 11"L x 7.5"W x 3"T

Gold Orchid Bedside Carafe with Tumbler
Carafe: 5.25"L x 4.5"W x 8.25"T. Tumbler holds 20 ounces. Made of crystal, stainless steel, and black nickelplate. Crystal tumbler only: Dishwasher safe.

Pie Bird Hand Towel
Handcrafted of cotton. Approx. 15.6"L x 6.7"W x 2.2"T

Cabbage Garden Easter Bunnies, Set Of 3
Handcrafted of resin. Approx. 20"L x 7.5"W x 11"T

Bird Watchers Pillow
Handcrafted of cotton and polyester. Approx. 20.5"L x 20.5"W x 2.5"T. Polyester fill

Whimsyland Dish Towel
Cotton dish towel features amusement park motif. Approx. 13.5"L x 7.5"W x 0.4"T

Sweets Jar with Courtly Check Lid
Glass jar with courtly check lid. Made of steel and brass. Approx. 5.25"L x 7.3"W x 6.4"T. Made in USA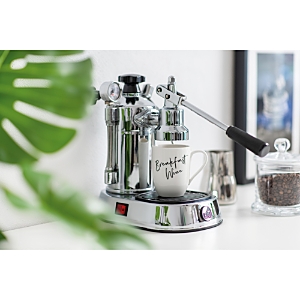 Statement Mug
Adding a bit of whimsy to your day, this statement mug collection features striking black handwritten-style messages set against premium porcelain. Villeroy & Boch has been creating premium tableware since 1748. This product is proudly made in Germany. Dishwasher and microwave safe

Hotel Collection His or Hers Robe, 100% Turkish Cotton
Couple up in comfort with the His or Hers robe from Hotel Collection. Experience the ultra-soft hand of these absorbent robes with contrast letter embroidery—a perfect gift for any couple.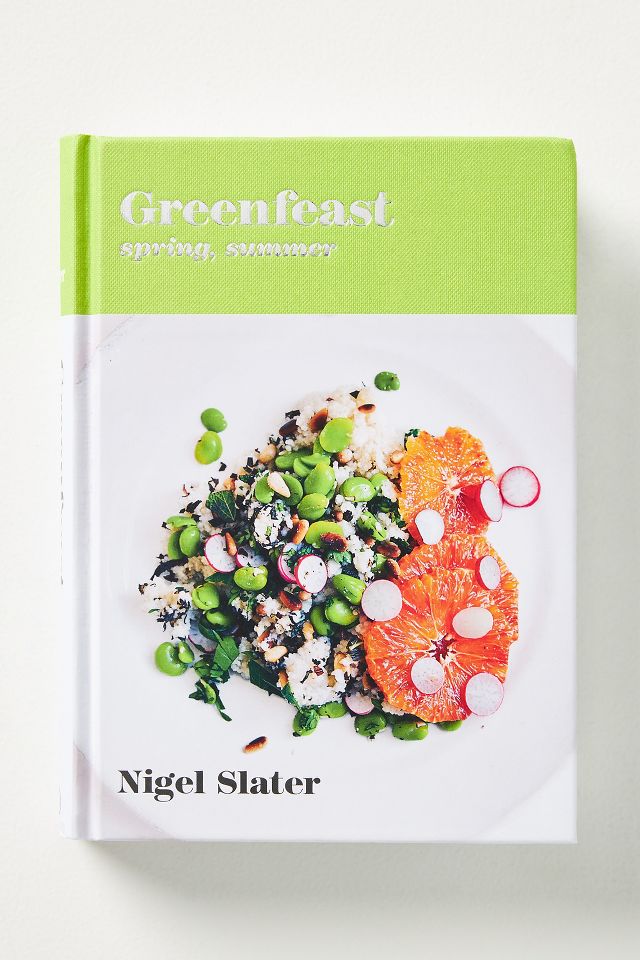 Greenfeast: Spring, Summer
Featuring more than 100 recipes for plant-based dinners, this cookbook by Nigel Slater pays homage to the warmer months, using fresh ingredients grown during the spring and summer.

Atlas Lenticular Puzzle & Notebook Set
Lenticular 300-piece puzzle and notebook set. Includes puzzle insert

Giant Paperclips, Set of 2
Founded in 2003 by husband-and-wife team Ted Vadakan and Angie Myung, Poketo is a lifestyle brand born out of a desire to infuse the everyday with aesthetic intentionality, offering a careful curation of design-conscious goods meant to cultivate creativity.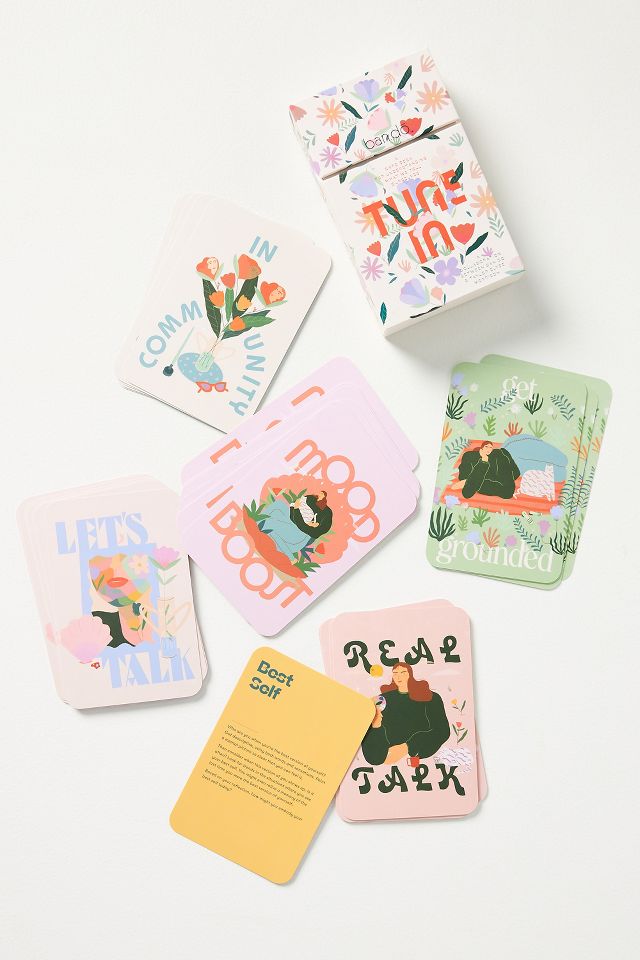 Tune In Wellness Card Deck
Featuring beautiful illustrations, these cards feature helpful tools and insights on how to understand, reflect upon, and improve your feelings, thoughts, and overall well-being.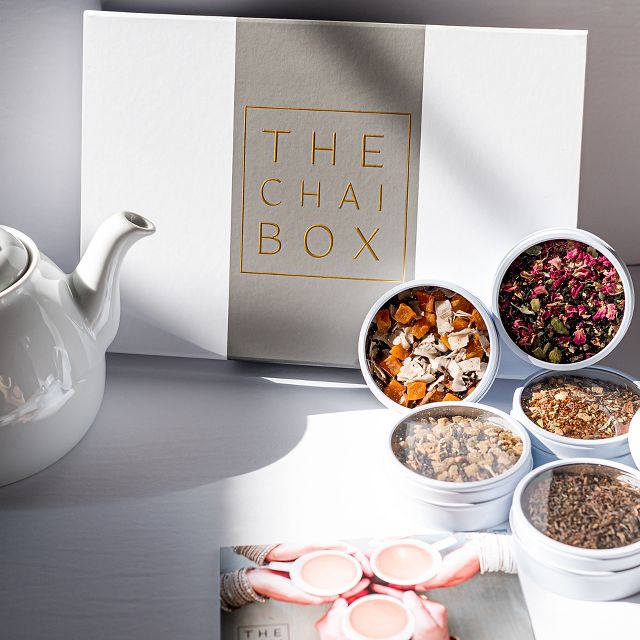 The Chai Box Chai Sampler Set
The Chai Box is a sustainable and ethically sourced Chai company bringing our craft of traditional chai making to mainstream. We source our teas and single origin spices from small scale farmers in Kerala, India who have inherited their lands and have been cultivating spices from generations. Made with freshly picked spices and cultivated without any pesticides or added flavors rest assured you are drinking the best nature has to offer in you cup! All of our blends are inspired by different regions in India. Hope you enjoy them!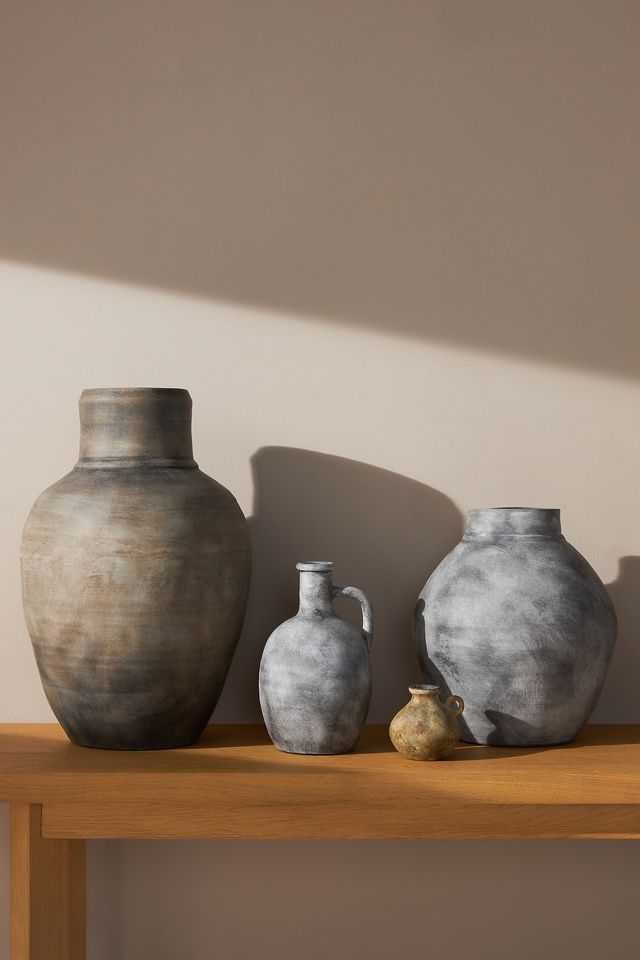 Amber Lewis for Anthropologie Amphora Vase
Designed by Amber Lewis in collaboration with Anthropologie, this vase complements fresh and faux stems with bygone elegance.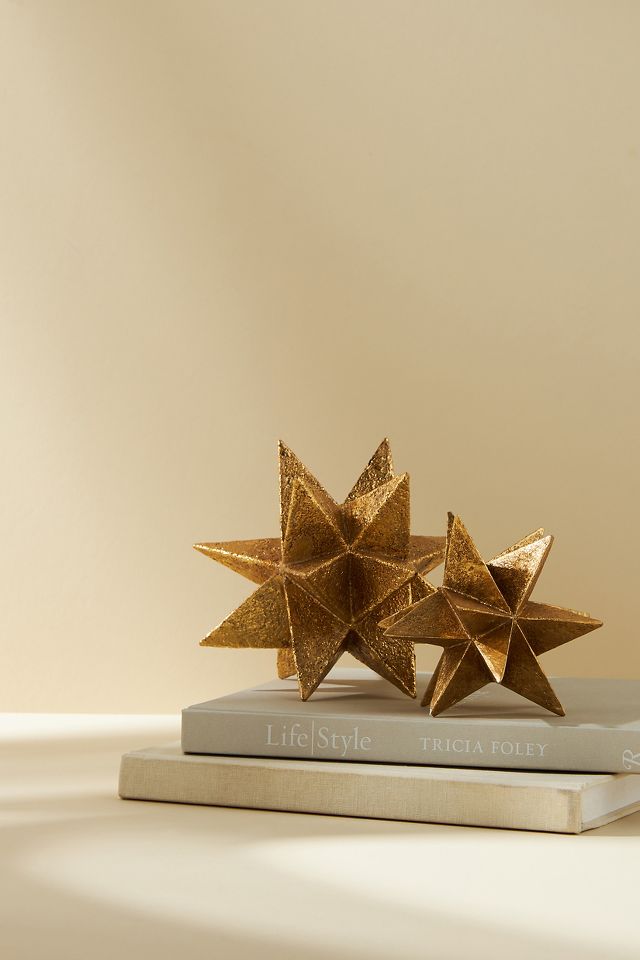 Orion Star Decorative Object
Hand-painted polyresin, stone powder cement

Be Well
From centuries-old treatments to contemporary innovations, this book dives into the history spa and bath culture - and the art of being well.

Pebble Tray
This tray is completed with exquisite handles that mimic pebbles. Made of aluminum. Food safe, this tray is perfect for entertaining. 25"L x 15.25"W x 3"T (8 lbs).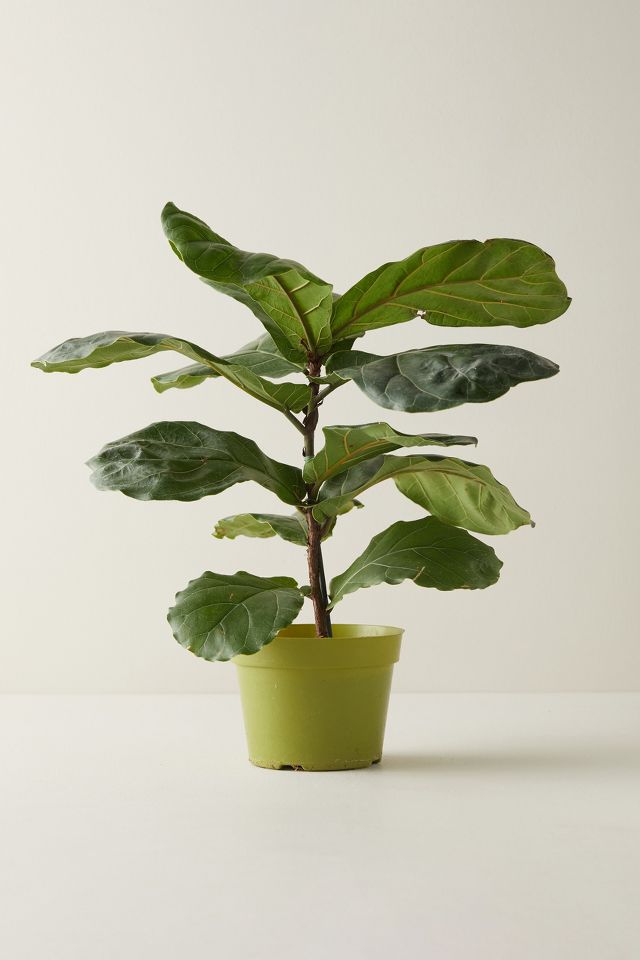 Fiddle Leaf Fig Plant
Everyone's favorite indoor plant is here, arriving at your home ready to display in your favorite pot. The Fiddle Leaf, or Ficus lyrata, is a species of flowering plant in the mulberry and fig family Moraceae. Native to western Africa, from Cameroon west to Sierra Leone, growing wild in lowland tropical environments.

Chocolate Faux-Shagreen Chess Set
Handcrafted chess set. Faux-shagreen (embossed resin) finish. Burled wood with brass hardware and suede lining. 16.25"Sq. x 3.25"T.

Garrett Single Wick Candle
Wax candle in glass vessel. Scent is a blend of cucumber, basil and guaiacwood.

Michael Aram Black Iris Large Vase
Stainless steel vase. Natural and oxidized brass details. 6.5"L x 4"W x 13.75"T.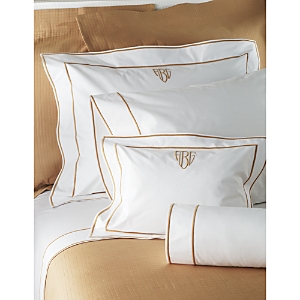 Matouk Ansonia Collection
Understated and classic, the Ansonia Collection features white percale made from 500-thread count Egyptian cotton and finished with two sleek rows of satin stitching.