Gifts for Her

Bari Lynn Yum Rainbow Acrylic Lunch Box
Bari Lynn lunch box in double-sided glittered acrylic. Solid "Yum!" text over rainbow pattern.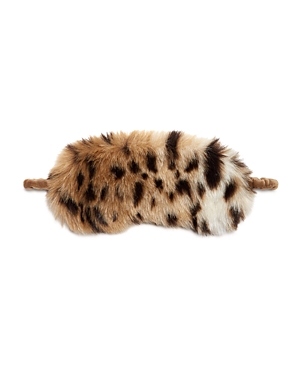 Hudson Park Faux Fur Eye Mask
Covered elastic band. Microfiber reverse

Graphic Image Personalized Wire-O-Notebook
This leather notebook includes a spiral insert with 144 lined perforated pages on gold-gilded premium paper. Personalize with initials in style shown. Genuine leather cover.

Bethany Lowe Silent Night Little Lamb Box
"Silent Night, Holy Night" box with lamb and trees on lid.

kate spade new york floral lunch tote
Goodbye brown bag, hello kate spade new york floral lunch tote. featuring a coated-linen cover, an insulated interior and an easy-carry handle

Certified International Beautiful Romance Canapé Plates, Set of 4
Delight your dining setting in a romantic way with captivating Parisian-style presented by the lush floral, landmark and hot air balloon motifs of the four-piece Beautiful Romance Canapé Plate Set from Certified International.

Donna Karan Cashmere Mist Eau de Toilette Spray 1.7 oz.
A fragrance to seduce the senses. The sheer, floral scent of Cashmere Mist combines essences of Moroccan jasmine, lily of the valley and bergamot with warm undertones of sandalwood, amber and musk.

Maggie Louise Hello Gorgeous Chocolate Gift Box
Some of the sweetest things come in small packages. Wow the glam guru in your life with this gift box of luxe white chocolate lipsticks and passion red lips.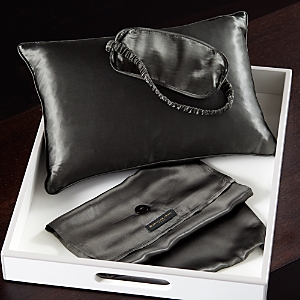 Donna Karan Silk Pillow and Eye Mask Travel Set
Travel luxuriously and sleep soundly with this soft travel pillow and eye mask set by Donna Karan.

kate spade new york travel bag getting dressed set
Set of four travel bag set.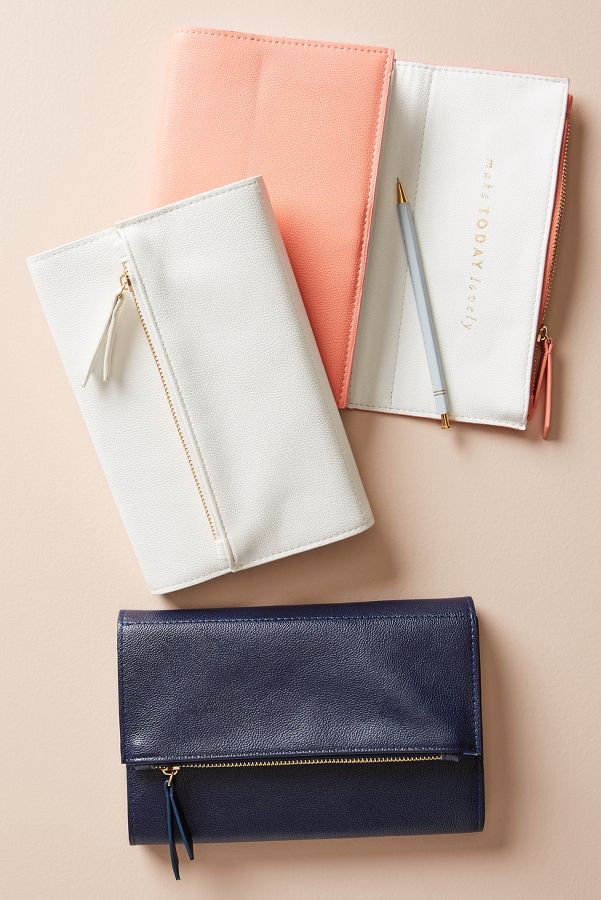 Zippered Clutch Journal
Known for inspiration-embellished gifts, Fringe Studio offers beautifully wrapped, triple-milled soaps, trays and trinkets that will enliven your home and brighten your day.

Jonathan AdlerJet Set Travel Kit
Jet Set Travel Kit. 7.5"W x 5"T. Hand-stitched petit point front. Soft microfiber backing. Adjustable head strap with pockets for earplugs. Carrying pouch.

Jonathan Adler Mrs. Jet Set Travel Kit
Mrs. Jet Set Travel Kit. 7.5"W x 5"T. Hand-stitched petit point front. Soft microfiber backing. Adjustable head strap with pockets for earplugs. Carrying pouch.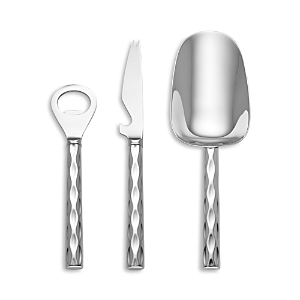 Michael Wainwright Truro Bar Tools, Set of 3
18/10 stainless steel

Kevyn Aucoin The Expert Brush Collection
A curated selection of our favorite brushes customized for travel. Legendary makeup artist to the stars, Kevyn Aucoin, created his own line of products to capture every woman's true beauty.

Newspaper Headline Puzzle
This made-to-order jigsaw puzzle displays a top-quality reproduction of the front-page headline and news from the date of your choosing. The newspaper-shaped central piece provides the perfect starting point for this challenging puzzle. Individually made using millboard and hand finished by expert craftsmen. Choose an issue of the Washington Post as far back as 1933, or the London Times as far back as 1888. A unique and personal gift to mark a birthday, anniversary, or significant date in history.

Parker Thatch Sleeping Sweetheart Eye Mask
Eye mask made of cotton canvas. Personalization. USA

Parker Thatch Travel Jewelry Case
Travel jewelry cases sold individually. Cotton canvas. Zip-around closure. Personalization. USA

Personalized Folded Notes Boxed Sets
Folded notes in bold patterns with distinctive personalization turn correspondence into a fashionable event.

KELLY KAY 25 Butterfly Folded Notes
A brilliant, hand-drawn butterfly illustration floats gently across these luxurious folded notes. Encased in rich purple Euro-flap envelopes, these notes will awe anyone who "catches" them.

Graphic Image Travel Notebook, Personalized
Handcrafted travel notebook. Leather cover. Summary pages for detailing your adventures; full-color maps. Editorial information includes toll-free numbers, world weather, distances, and international dialing codes. Cream-white, acid-free paper with gilt edges; double-faced cream satin ribbon marker. Personalization is one to three initials in style and color shown.

Graphic Image Inc Personalized Golf Yardage Book Cover
This yardage book cover easily holds your yardage book with pencil. It fits in and look great in your back pocket.

Parker Thatch Pink Cherry Lacquer Tray
Tray made of bamboo. Lacquer finish. Gold-leaf accents. Personalization is name (up to 20 characters/spaces) in style and color shown. USA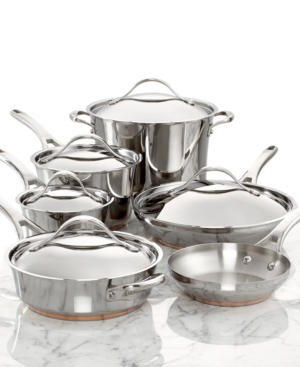 Anolon Nouvelle Copper Stainless Steel 11 Piece Cookware Set

Grow your busy kitchen with the most-popular and most-used pieces. Delivering expert-grade results with layer upon layer of premium cooking material, each piece in this polished set features ultra-reactive copper encapsulated by aluminum & magnetized stainless steel & finished with an impact-bonded double full cap for unrivaled heat distribution and incredible cooking control
Gifts for Him

The Patterns of Frank Lloyd Wright Wooden Dominoes Game
The Patterns of Frank Lloyd Wright Wooden Dominoes set includes 28 double-sided wooden dominoes featuring Wright's iconic geometric shape patterns on one side and traditional domino dots on the opposite side. Two ways to play and packaged in a collectible wooden box with sliding lid, this set of dominoes is perfect for gifting to any Frank Lloyd Wright fan!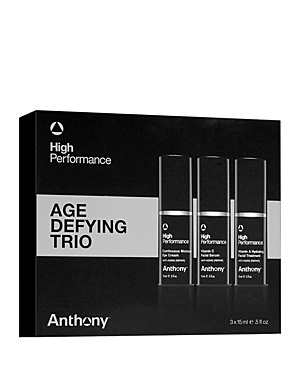 Anthony High Performance Age Defying Trio
Anthony is a multi-functional, multi-benefit personal care system designed with natural ingredients utilizing the latest in technology. Developed for men, borrowed by women, Anthony is comprised of a wide array of products that address specific skincare concerns from head to toe.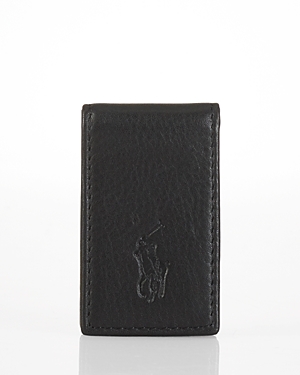 Polo Ralph Lauren Pebbled Leather Money Clip
This lightweight gentleman's essential is crafted from luxurious pebbled leather with a secure magnetic closure and Ralph Lauren's embossed pony at the front.

Jonathan Adler Canaan Tic-Tac-Toe Set
Raise Your Game. Graphic, glamorous, and go-anywhere, our Canaan Collection takes the classic combo of black and white to new heights. The pared down and polished mix of high-contrast marble is the ideal complement to minimalist or maximalist décor. Is it modern art or a luxe pastime? Let your guests decide.

Jonathan Adler Brass Pill Box
A Dose of Style. Cast in solid brass, hinged pill box is the perfect touch on your bedside table.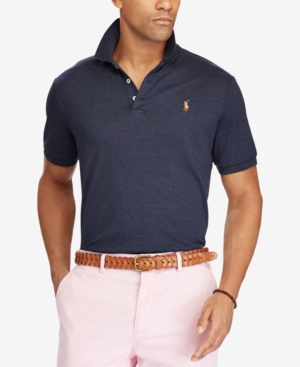 Polo Ralph Lauren Men's Classic-Fit Cotton Mesh Polo
Ralph Lauren debuted his original Polo shirt in 1972, and today the iconic design is offered in a wide array of colors and fits. This short-sleeve version is made from breathable cotton mesh and cut for a roomy silhouette. What's more, the tennis tail helps keep the shirt in place when tucked in, and a signature embroidered pony gives it a classic touch.

Rescued Human Glasses
Because we know that when you adopt a dog, the dog actually rescues you—this novelty glassware toasts our canine heroes. Each glass is hand etched with the phrase "Rescued Human" and a sweet paw print. Set of four. Glass. Dishwasher safe. Made in USA.

Two-Piece Plaid Pajama Gift Set
Neiman Marcus two-piece pajama set includes a solid T-shirt and plaid pants. Crew neckline. Semi-fitted. Pullover style. Pants, drawstring band at waist. Relaxed fit. Pull-on style. Presented in a gift box.

L'Objet Dominos Set
An NM favorite chosen by the editors of ELLE DECOR. Dominos set made of mahogany and brass-plated wood. Inlaid brass details.

M Clip Stainless Brushed Polished Money Clip
M-Clip: The World's Finest Money Clip®—for men who expect nothing less than the best. Designed to hold an adequate amount of content, including credit cards and cash, and crafted in quality materials to stand the test of time. USA

Luxe Dominoes El Catire Domino Set w/ Racks
Luxe Dominoes "El Catire" modern acrylic domino set. Transparent box with brightly hued lid that catches the light. Jumbo tournament-size (2.1"L) dominoes with spinners included. Set also includes four transparent racks. Made in the USA

M Clip Black-Plated Aluminum-Inset Money Clip
M-Clip: The World's Finest Money Clip®—for men who expect nothing less than the best. Designed to hold an adequate amount of content, including credit cards and cash, and crafted in quality materials to stand the test of time


Pure Cotton Wrinkle-Free Pinpoint Oxford Long-Sleeved Shirt
You'll retire your iron the first time you wear our men's wrinkle-free dress shirt. Our lightweight, pure cotton pinpoint shirt is perfectly low maintenance, yet doesn't feel stiff or synthetic the way lesser wrinkle-free fabrics can. Our men's no iron dress shirts feature button-down collar, adjustable cuffs. Box pleat. Single button-through pocket. Men's no iron dress shirts are made of pure cotton. Washable. Personalize pocket with embroidery, up to 3 letters.

ShedRain Stratus Chrome 70000 Umbrella with Wooden Handle, Black
ShedRain "Stratus Chrome" umbrella, handmade from precision components. Printed canopy with 8-rib construction. Polyester twill with Teflon™ coating. Lightweight carbon fiber shaft. Ergonomic, steam-formed solid Malacca wood handle with fine chrome detailing.

ShedRain Stratus Chrome 70000 Umbrella, Black
ShedRain "Stratus Chrome" umbrella, handmade from precision components. Printed canopy with 8-rib construction. Polyester twill with Teflon™ coating. TRILOBE® aircraft aluminum shaft prevents twisting. Automatic open and close function.

Jonathan Adler Mr. Jet Set Travel Kit
Mr. Jet Set Travel Kit. 7.5"W x 5"T. Hand-stitched petit point front. Soft microfiber backing. Adjustable head strap with pockets for earplugs. Carrying pouch.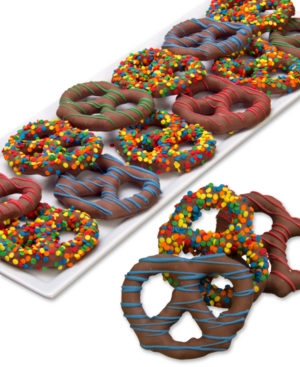 Chocolate Covered Company® Chocolate-Covered Pretzel Collection
Simultaneously satisfy the sweet and salty craving with an assortment of chocolate-covered pretzels from Chocolate Covered Company®, gorgeous collections of hand-dipped and decorated confections that create a memorable gift for any occasion.

Frye Logan Men's Leather Overnight Bag, Dark Brown
Get noticed when you travel with this rugged overnight bag by Frye.

Battenkill Bottle Holder
A perfect gift for the traveling scotch aficionado, the Battenkill Bottle Holder is constructed of durable canvas and leather, and features a padded interior, carrying handle, and brass zippers. Built to fit most wine and high-end liquor bottles, it's a safe and unique way to transport spirits. USA

5-in-1 Classic Game Set
Settle in for an evening of fun with this 5-in-1 Classic Game Set! The ultimate game set includes chess, Chinese checkers, pachisi, backgammon, and tic-tac-toe. Genuine walnut storage box, oak game boards, and lower drawer to store solid wood game pieces in cotton pouches, and dice.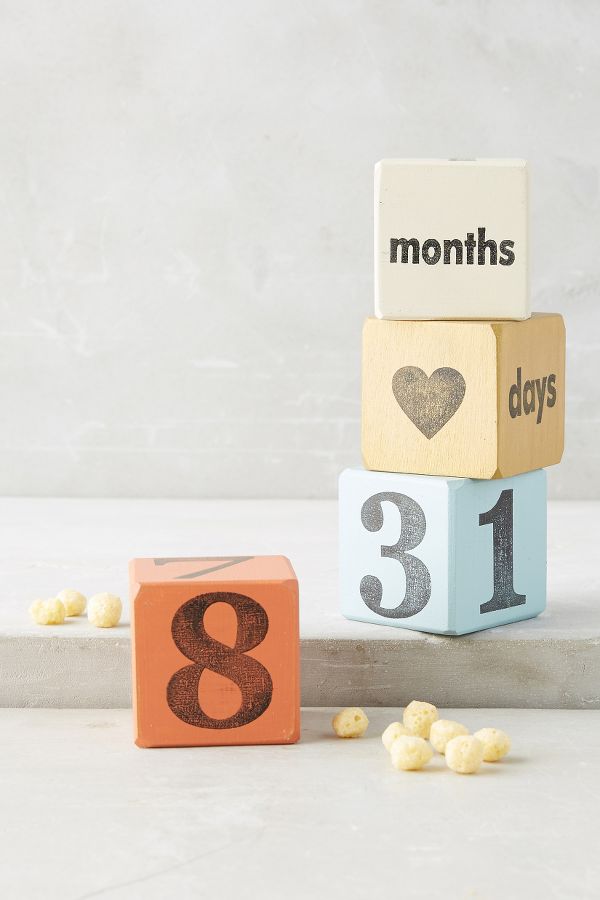 Baby Days Blocks
Includes four blocks to mark your baby's age. Wood. USA
Gifts for Them

Godinger Liquid Lunch For 2 Bar Tools Set
Liquid Lunch For 2™ bar tools set. Includes cocktail shaker, two glasses, two stirrers/picks, and cocktail recipes in a case.

The School of Life The Psychology of Color, 12 Colored Pencils
Colored pencils box set. Set of 12. Instruction booklet.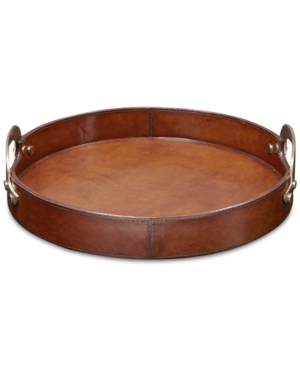 Madison Park Signature Camryn Leather Round Tray Small
As a useful entertaining piece or decorative table top accent, the warm-tone leather surfaces and brass handles of the Madison Park Signature Camryn Leather Round Tray from Jla Home can bring to your space classic beauty.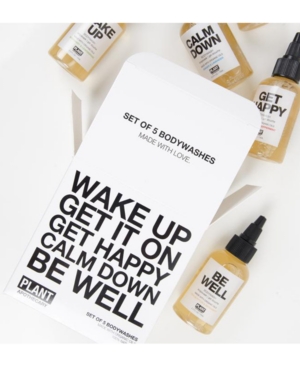 Plant Apothecary 5-Pc. Travel Size Organic Body Washes Set
In response to customer demand, PLANT Apothecary's Organic Body Washes are now available in a travel size! Get this set of all five and keep them handy for whenever you need a little aromatherapy.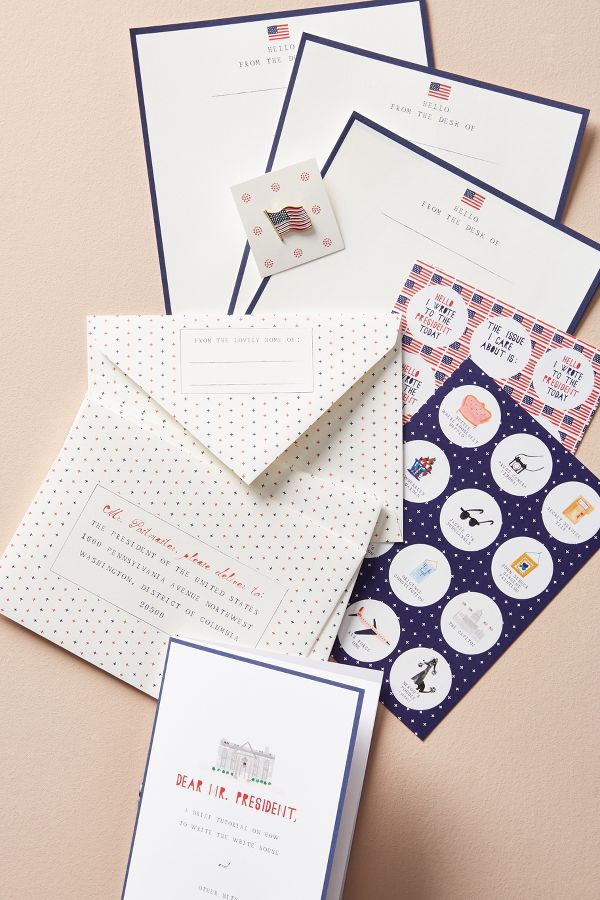 Write to the White House Stationery Set
Packaged in a charming box with Mr. Boddington's seal, this kit comes complete with everything your little one needs to write to 1600 Pennsylvania Ave, including tips and tricks for writing to the president, as well as a very special pin.

Red, White, and Blue Rosette Cake, 6"
Red, white, and blue rosettes layered to create a perfectly patriotic striped cake.

Lauren Ralph Lauren Wilshire Dinnerware, Gold
This fine porcelain plate is hand-painted with matte and polished bands of 24-karat gold, and will effortlessly complement our timeless dinnerware patterns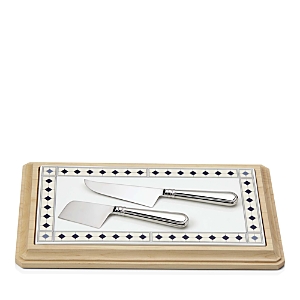 Thomas O'Brien for Reed & Barton Cheese Board with Knife Set
Includes two knives for hard and soft cheese. Porcelain. Dishwasher and microwave safe


Jonathan Adler Op Art Lacquer Tray
Perfect size for a vanity, console, or cocktail table, our Op Art Lacquer Tray corrals your possessions without crowding your space. Glam and glossy, high-contrast lacquer. Mind-bending, hand-finished patterns. Bold black and white. Make a modernist mark with our go-with-everything Pop Art pieces.

Oak Traveling Bar
After a great day of hunting or fishing, enjoy your favorite spirits and cigars with friends no matter where you travel. Each cabinet is handmade of seasoned quarter-sawn white oak by the craftsmen at a woodworking shop that has been building fine cabinets since 1906. The artistry is apparent in the clever portable design and intricate details of this compact bar. USA

Classic Leather Travel Accessories
Handcrafted in the USA of imported goatskin. Select color when ordering. For personalization, specify three initials. Personalization will be in First, Middle, Last order. From Abas.

Ham I Am! Whole Hickory Smoked Turkey
No stuffing or baking required, and a delicious solution for a busy holiday meal. Hickory smoked to tender, delicious perfection. Moist and flavorful and sure to please even the most discerning palates.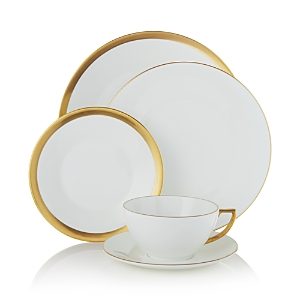 Jasper Conran Wedgwood Gold 5-Piece Place Setting

Gleaming bands of 22K gold bring special occasion-worthy refinement to white bone china dinnerware by designer Jasper Conran for Wedgwood.

Jonathan Adler Barbell Leather Box
Barbell box. 10.5"W x 5"D x 5"T. Topstitched black leather. Polished cast brass handle.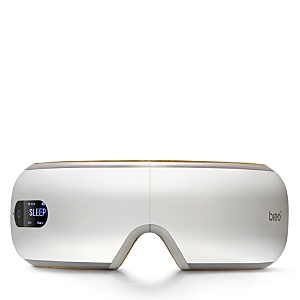 Breo iSee4 Wireless Eye Massager
Designed to relieve tired eyes using a combination of intelligent air pressure, vibration and hot compress massaging technology, the Breo iSee4 Wireless Eye Massager plays nature sounds for added relaxation

Jonathan Adler Eyes Cocktail Napkins, Set of 4
Set of four embroidered cocktail napkins. Each, 6"Sq. Cotton/linen with satin-stitch embroidery.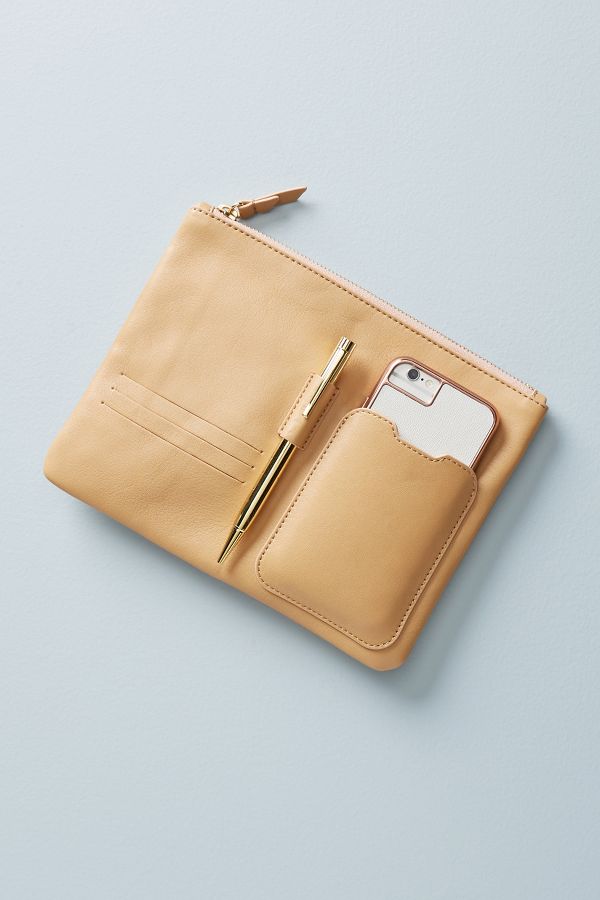 Ready For Anything Pouch
Pen included. Leather; cotton lining

MacKenzie-Childs Courtly Check Serving Utensils
Add these charming Courtly Check® serving utensils to your MacKenzie-Childs® collection. Each is stainless steel with a black and white porcelain handle with golden detailing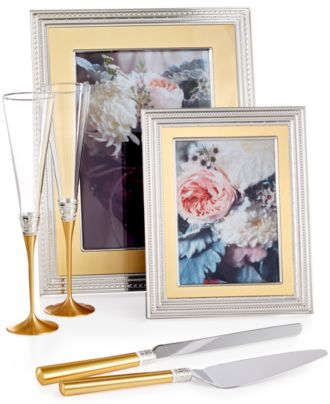 Vera Wang Wedgwood With Love Gold Gifts
Elegance is defined by Vera Wang's Wedgwood With Love Gold Gifts. Stunning silver and gold plate finishes punctuate a look that's as timeless as your memories

Avanti Bath Towels, Mr. & Mrs. Bath Towel Collection

A great gift idea for any couple, especially newlyweds! This elegant bath towel features Mr. or Mrs. embroidery in a lovely pewter hue with coordinating decorative trim

Aerial Hometown Jigsaw Puzzle
Put your house in the middle of a 400-piece custom jigsaw puzzle! Created using aerial-image mapping, a high-resolution aerial photo creates a precise and detailed image of your hometown—covering a bird's-eye view of an area 1½ miles east-to-west and 1 miles north-to-south—with your house right in the center. To make getting started a little easier, the center puzzle piece is shaped like a house. This completely unique puzzle makes a great gift and is a fun and challenging activity for the whole family.

Michael Aram Olive Branch Gold Pizza Cutter
Pizza cutter made of natural and oxidized brass and stainless steel.