Gifts for Her

Luxe Marble Tic-Tac-Toe Game
Agate stone pieces and a mix-match marble and brass board give this tic-tac-toe set a luxurious twist.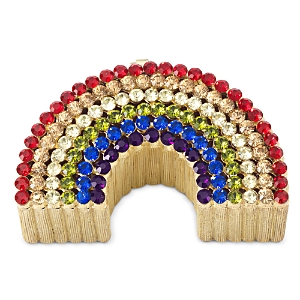 Olivia Riegel Rainbow Box
The Olivia Riegel Rainbow Box, a gold-tone finished cast pewter rainbow shaped box with hand-set multi-colored European crystals

Night Vision
This whimsical field guide to the land of dreams offers insight, interpretation, and techniques to cultivate a better night's sleep.

Morgan Harper Nichols Day By Day 2021 Planner
Morgan Harper Nichols is a writer, musician, and visual artist with a passion for personal narrative. In 2017, Nichols invited people around the world to share their triumphs, stories, and struggles anonymously through her website. Since then, Nichols has drawn inspiration from these stories to create lyrical letters and illustrations with an emphasis on love, community, and support.

Ondine Catchall Pouch
With two interior snaps to hold cords and accessories in place, this pouch offers a perfect way to store bits and bobs before popping them in a backpack or tote.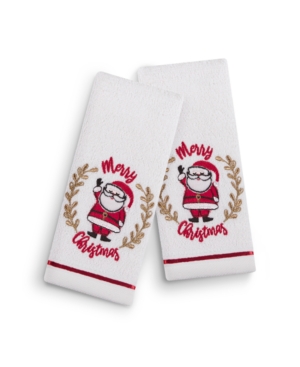 Holiday Santa 2-Pc. 11" x 18" Fingertip Towel Set
Make any bathroom a little more merry and bright for the holidays with the sparkling Santa embroidery featured on these cotton fingertip towels from Martha Stewart Collection.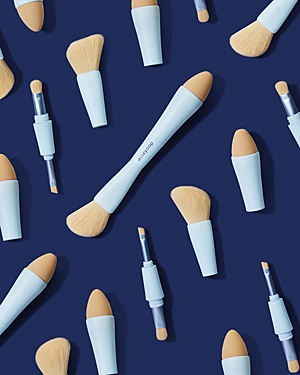 Alleyoop Multitasker Brush
Alleyoop's Multitasker Brush combines your four most essential makeup applicators into one easy tool. Including a sponge for concealer, a blush brush, a brow brush and an eye shadow brush, this compact game-changer is all you need for a full face, on the go or at home.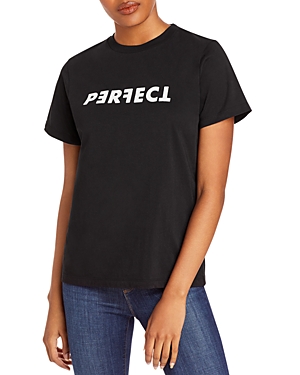 Sold Out Nyc The Imperfect Cotton Tee
Crewneck. Short sleeves. Pullover style. Graphic print at front. 100% organic cotton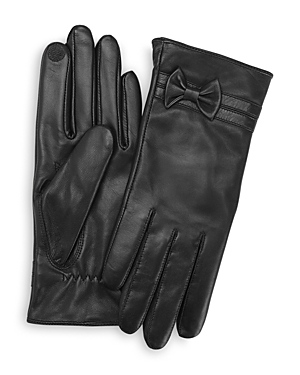 Royce New York Lambskin Leather Tech Gloves
Touch sensitive technology in fingers. Compatible with smartphone, tablets, e-readers and other touch-screen devices. Lined. Snug fit conforms to range of finger sizes. Comes in a signature ROYCE box or cotton dust bag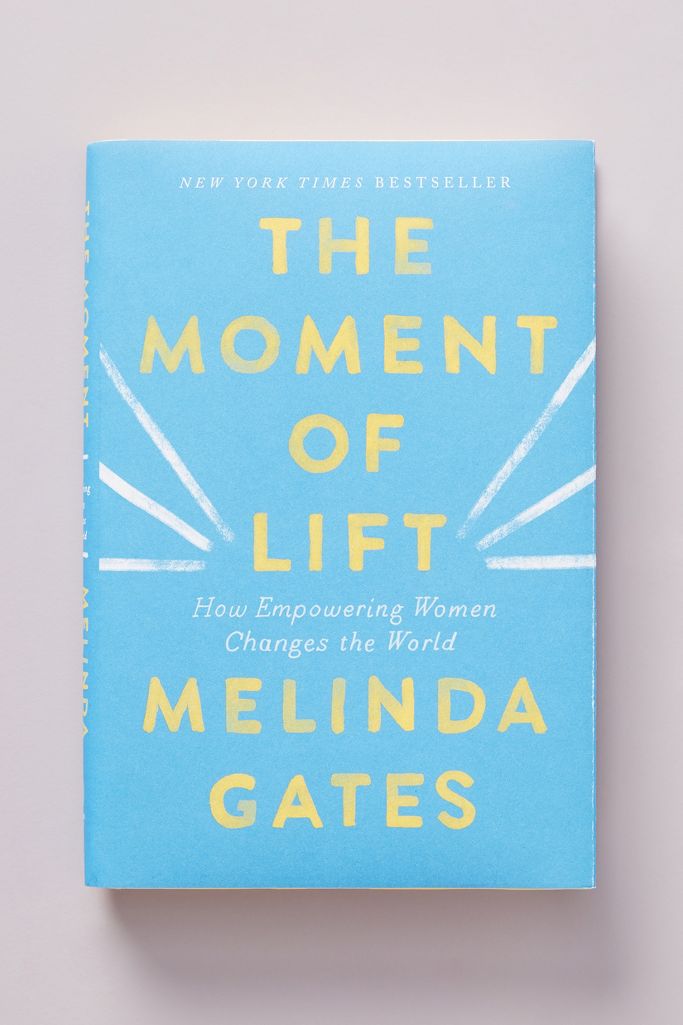 The Moment Of Lift
In her debut novel, Melinda Gates offers a call to action for women's empowerment, sharing unforgettable lessons and introducing us to the remarkable women she's met throughout her work and travels.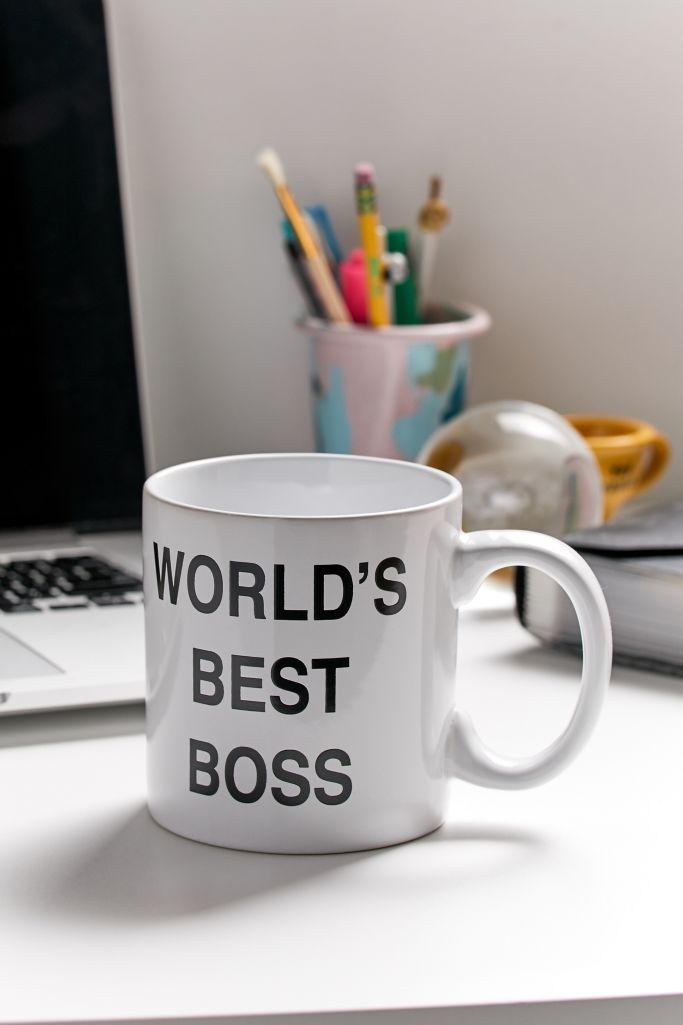 World's Best Boss Mug
Channel your inner Michael Scott and be the World's Best Boss with this graphic mug.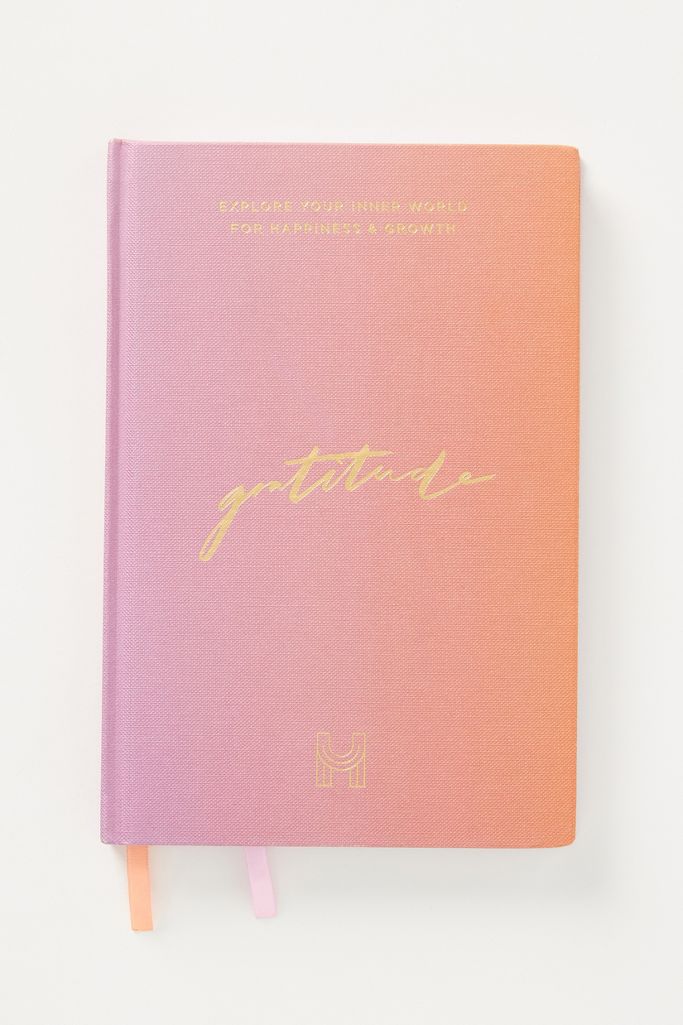 Gratitude Journal
Filled with prompts, inspirational quotes, and worksheets, this journal is designed to help you reflect and find gratitude in your life.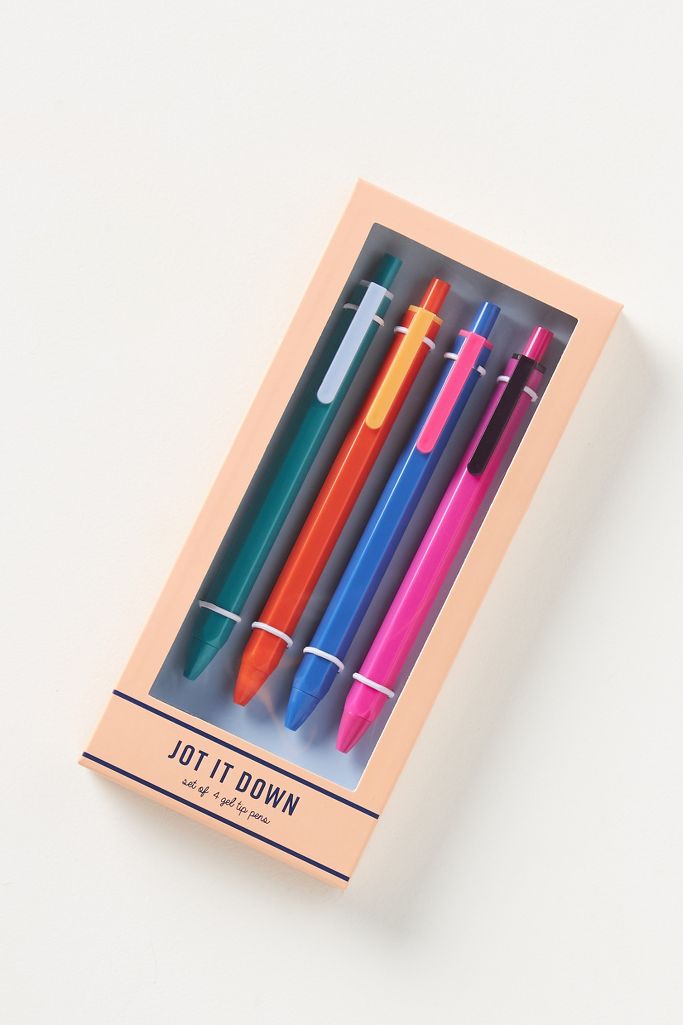 Alanza Pens, Set of 4
These vibrant gel pens are a handy addition to your at-home workspace, pairing perfectly with your monthly planner or journal.

Rifle Paper Co. for Anthropologie Travel Icons Coin Pouch
Designed by Rifle Paper Co. in collaboration with Anthropologie, this charming coin pouch is a convenient carryall for cash, loose change, and important cards.

GLAMCOR Riki Superfine Portable LED Mirror
In a limited-edition jewelry box design, this superfine Riki mirror does it all. Convenient zip case includes a pocket-sized LED round mirror with velvet compartments for rings, necklaces and more accessories. Patented finger ring allows you to apply makeup hands-free for perfect on-the-go use.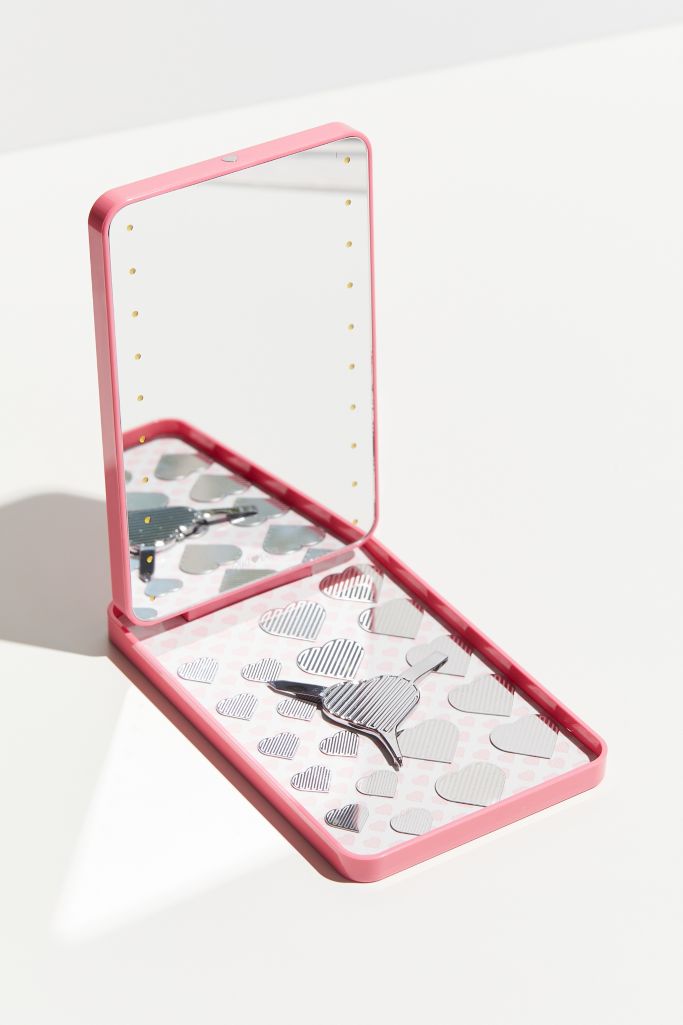 GLAMCOR Riki Colorful Compact Mirror
Travel-friendly makeup mirror by GLAMCOR that opens and swivels to reveal a magnetic base that can hold shadow palettes and tins. Comes with heart-shaped magnets, a depotting tool and velvety storage case.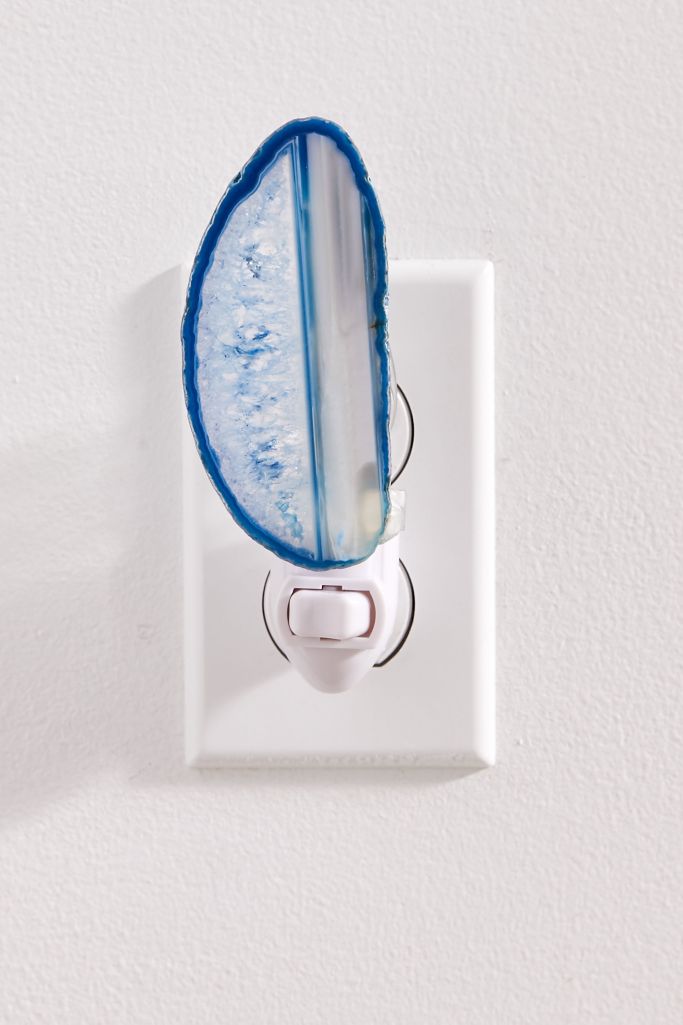 Agate Crystal Night Light
Natural agate night light that lends beautiful swirling crystal hues to your midnight snack runs. All that and it lights up to provide just a bit of light when you need it at night. Made from natural elements, each night light is one-of-a-kind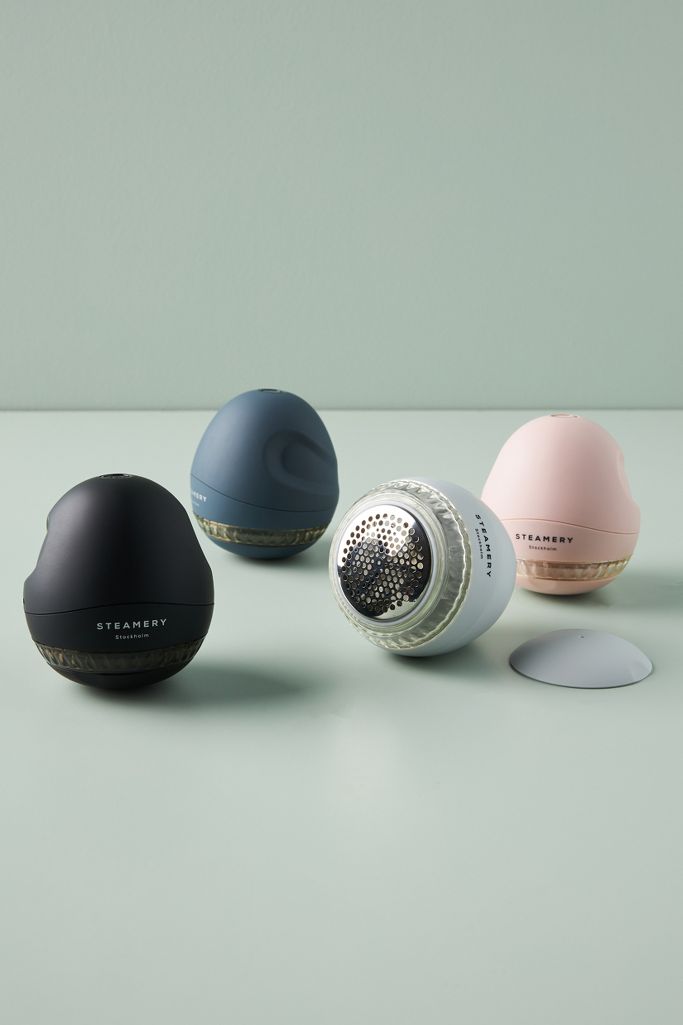 Pilo Lint Remover and Fabric Shaver
Featuring a powerful engine, this fabric shaver works to remove lint, smooth out unwanted fabric pills, and repair damaged knits. It's gentle enough for wools such as cashmere, merino, and alpaca. Best of all? With a petite, portable design and USB charging, it can go with you anywhere, fitting snug in a suitcase or tote bag.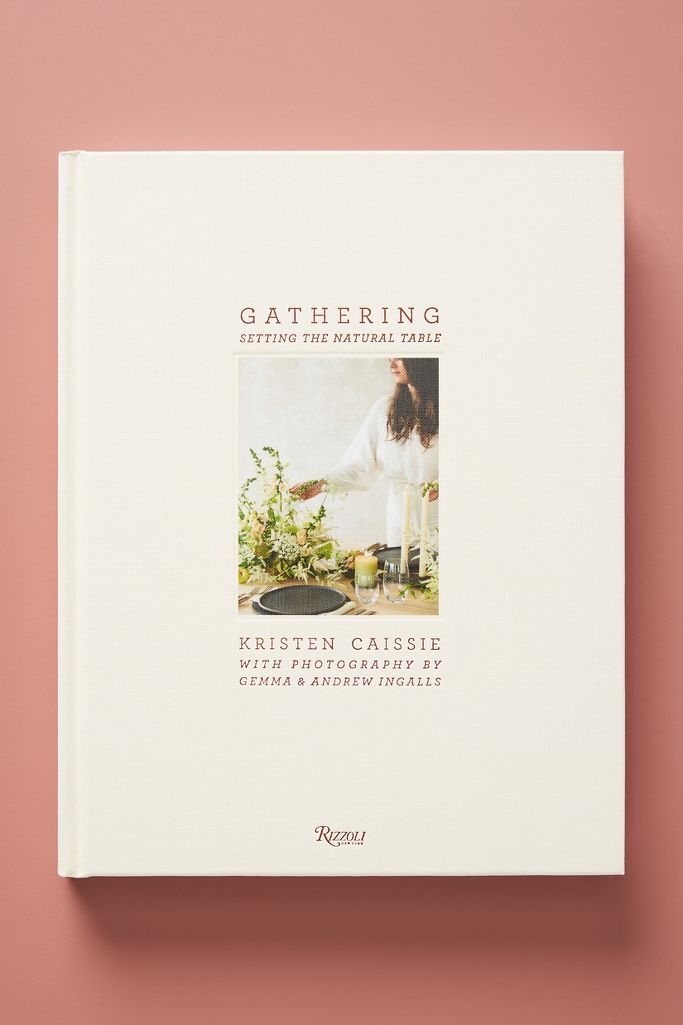 Gathering
This beautiful book showcases creative tabletop ideas for all seasons, with artisanal floral designs and one-of-a-kind objects serving as inspiration.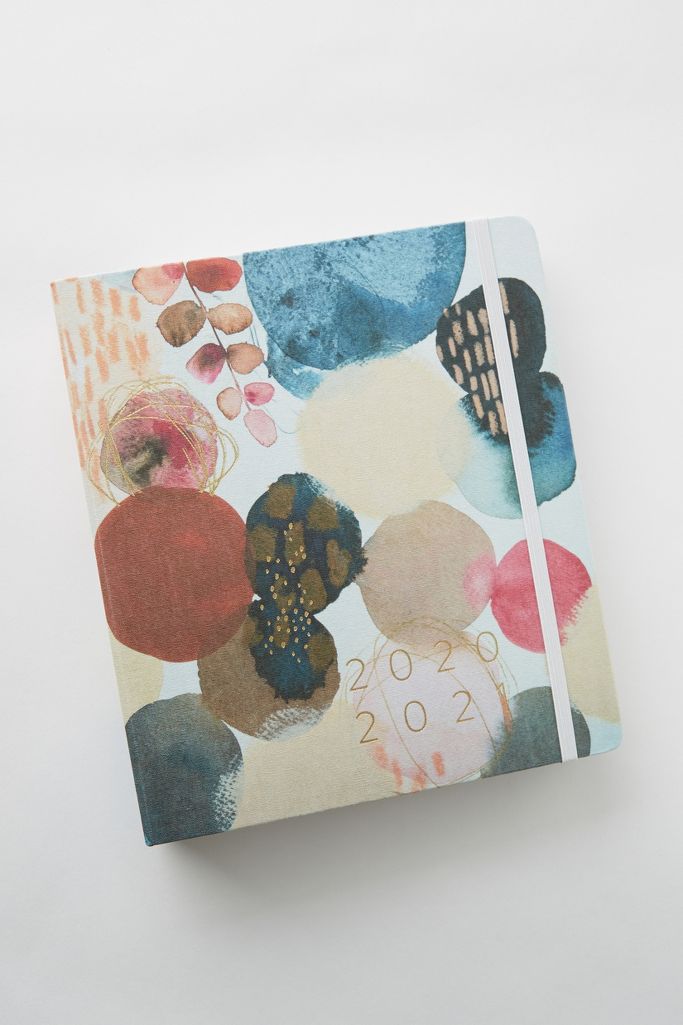 Laura Horn Visionary 2020-2021 Planner
Designed by Laura Horn in collaboration with Anthropologie, this 17-month planner features artful illustrations amongst pages that help you plan for the years ahead.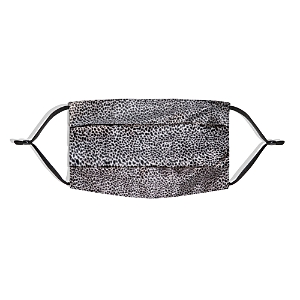 slip Re-Usable Face Covering
One size fits most adults. Adjustable nose wire. Two-layer design with elasticized ear loops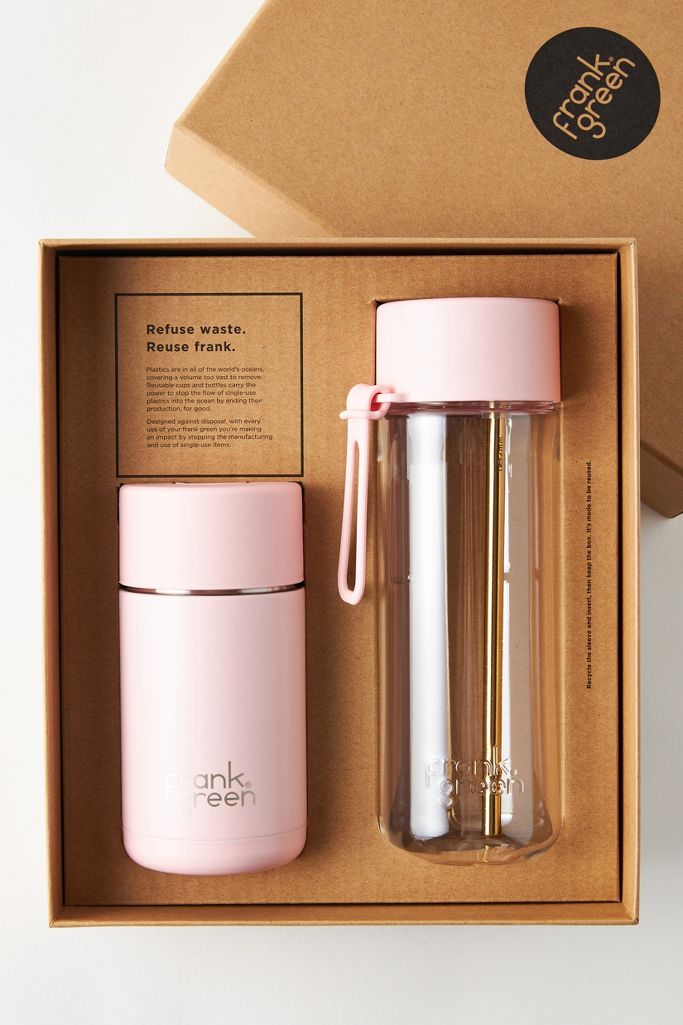 Reusable Tumbler & Water Bottle Set
This perfectly giftable set includes an insulated straw-top water bottle and matching coffee tumbler that keeps beverages hot or cold for up to twelve hours.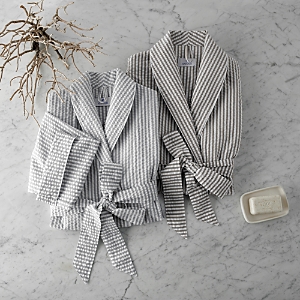 Matouk Matteo Robe
This Matteo robe of striped seersucker is cool and comfortable, and more than a little elegant.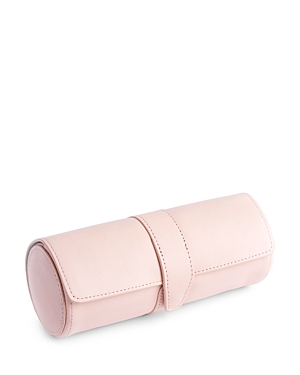 Royce New York Leather Travel Watch Roll
Sophisticated and practical travel storage for fine watches
Gifts for Him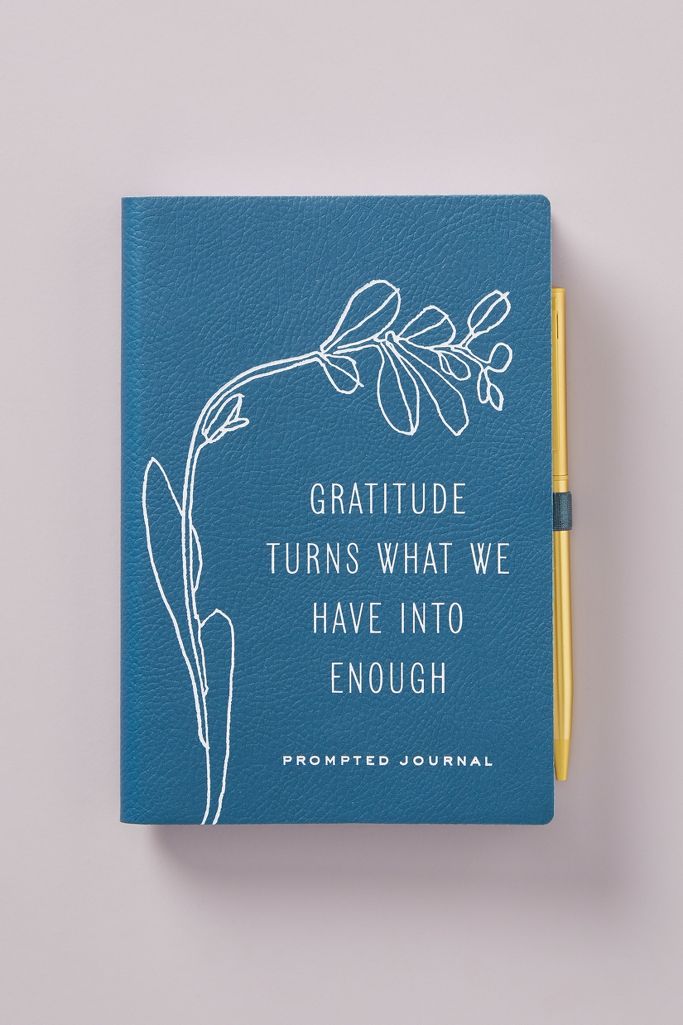 Aster Gratitude Journal
Filled with prompts, inspirational quotes, and worksheets, this journal is designed to help you reflect upon and embrace gratitude in your life.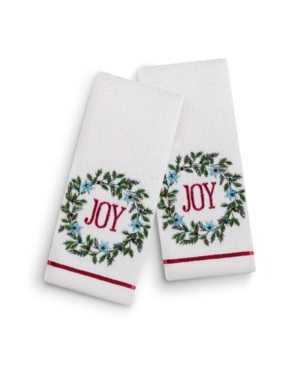 Joy Wreath 2-Pc. 11" x 18" Fingertip Towel Set
Bring tidings of comfort and joy to any bathroom with the soft cotton and sequin-accented wreaths embroidered on these fingertip towels from Martha Stewart Collection.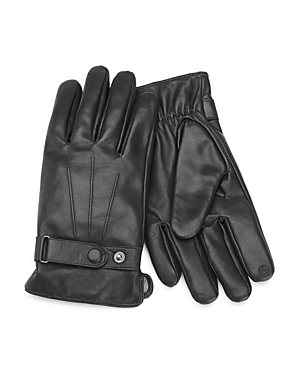 Royce New York Lambskin Leather Tech Gloves
Touch sensitive technology in fingers. Compatible with smartphone, tablets, e-readers and other touch-screen devices. Lined. Snug fit conforms to range of finger sizes. Comes in a signature ROYCE box or cotton dust bag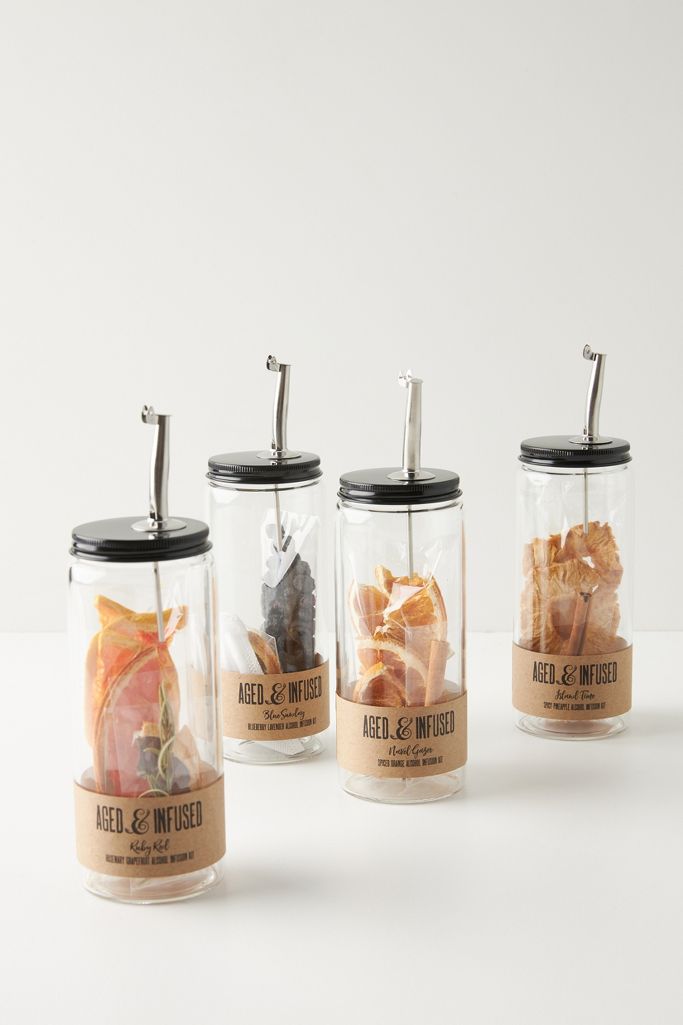 Infused Cocktail Kit
Featuring all-natural ingredients that are dehydrated to preserve flavor, this cocktail kit is a delicious addition to any outdoor bar or at-home bar cart. Simply fill with your favorite spirit, seal, let your infusion soak for up to one week, and then enjoy on the rocks or cocktail-style.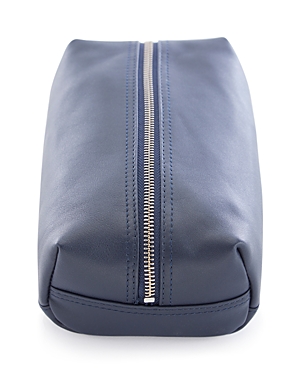 Royce New York Leather Compact Toiletry Travel Bag
Dimensions: 8"W x 2"D x 5"H. Zip closure. Interior compartment. Comes in a signature ROYCE box or cotton dust bag. Sized to complement luggage and other travel bags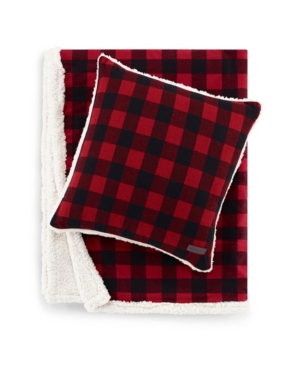 Eddie Bauer Cabin Plaid Throw and Pillow Set
The iconic buffalo check on the Cabin Plaid Black Throw and Pillow Set by Eddie Bauer adds a rugged, cozy element to any style home. Totally on trend, the cozy plaid front and Sherpa reverse will infuse your home with rustic style no matter the season.

Vote Travel Mug
Send out the important reminder to vote just in time for election season with this on-the-go mug, which keeps drinks hot or cold for up to five hours.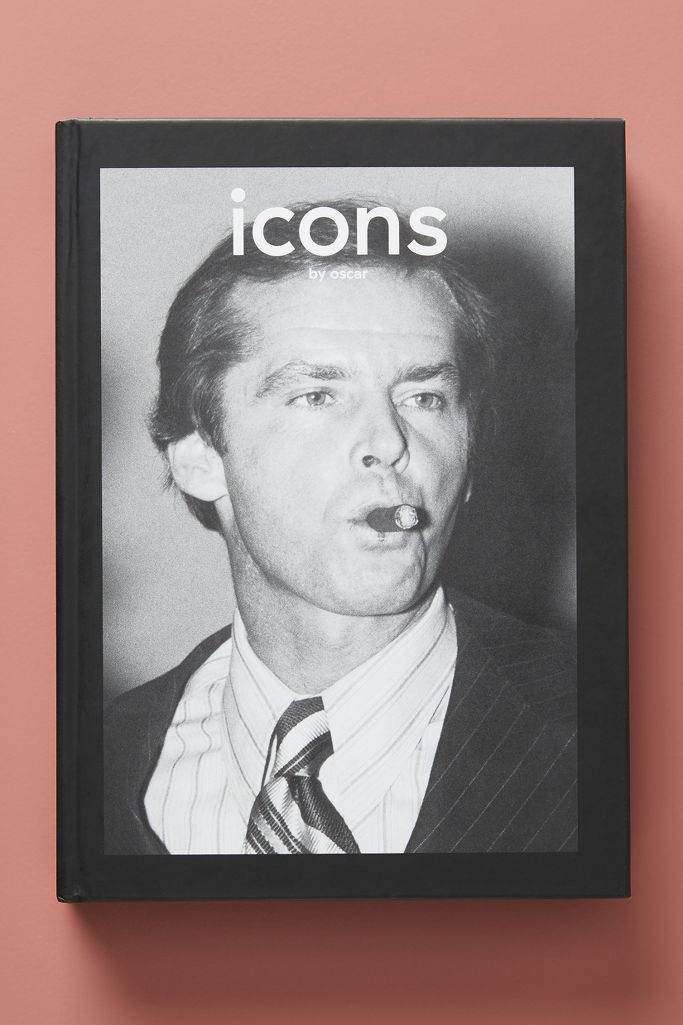 Icons
A thoughtful gift for dad on Father's Day, this coffee table book features more than 150 celebrities photographed by Oscar Abolafia - from Jack Nicholson, to Elizabeth Taylor, to Elvis Presley.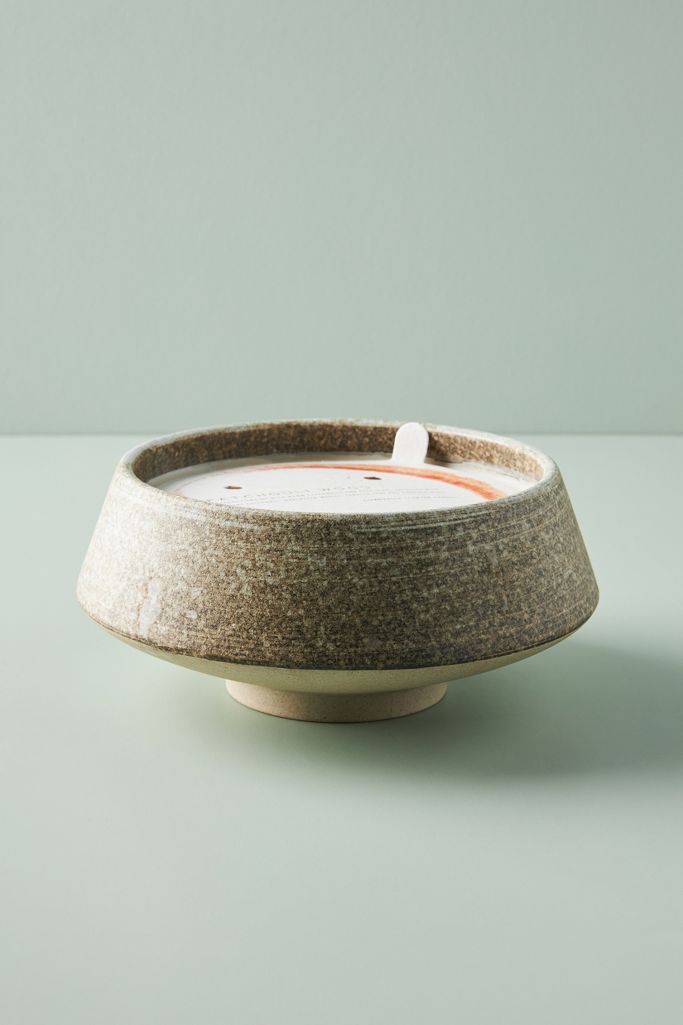 Citronella Stoneware Candle
Housed in a beveled stoneware vessel, this citronella candle illuminates your outdoor space while also keeping bugs at bay. Citronella & Patchouli Wood: Patchouli and sage leaf balance against bright citronella, zesty grapefruit, and cedarwood. (FRESH)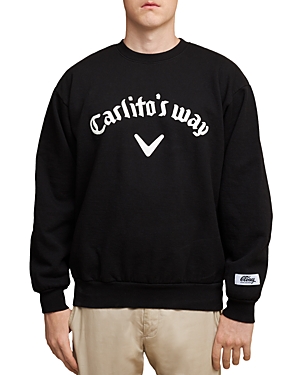 Cloney Carlitos Way Cotton Sweatshirt
Designed by Duke C. George III and manufactured in Los Angeles, CA Cloney lives at the intersection of pop culture, art, fashion and music. Beginning as an innovative rap group, Cloney has evolved into a creative force and lifestyle brand.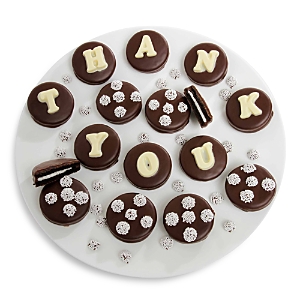 Chocolate Covered Company Thank You Belgian Chocolate Sandwich Cookies, 14 Piece
Includes (14) OREO® Cookies covered in Belgian Dark Chocolate. Dimensions: 16" x 5" x 1" 10 oz. Hand-decorated with chocolate drizzle, nonpareils, and white chocolate letters to spell "THANK YOU". Arrives in an elegant gift box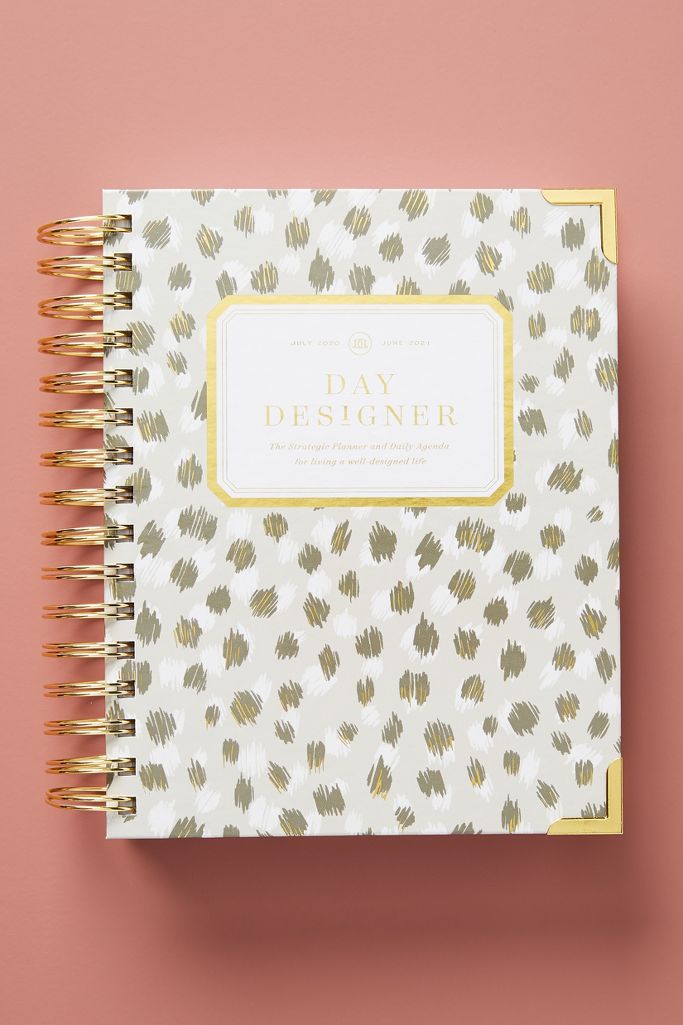 Day Designer 17-Month Mini Planner
This day planner offers a simple system that helps you manage your schedule, tackle your to-do list, and structure your year ahead.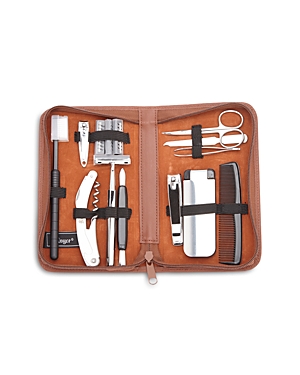 Royce New York Leather Travel & Grooming Toiletry Kit
Kit includes razor with twin-pack blades, nail clippers, corkscrew/knife combo, toothbrush, nail file, comb, tweezers, scissors, pusher and shoehorn/lint brush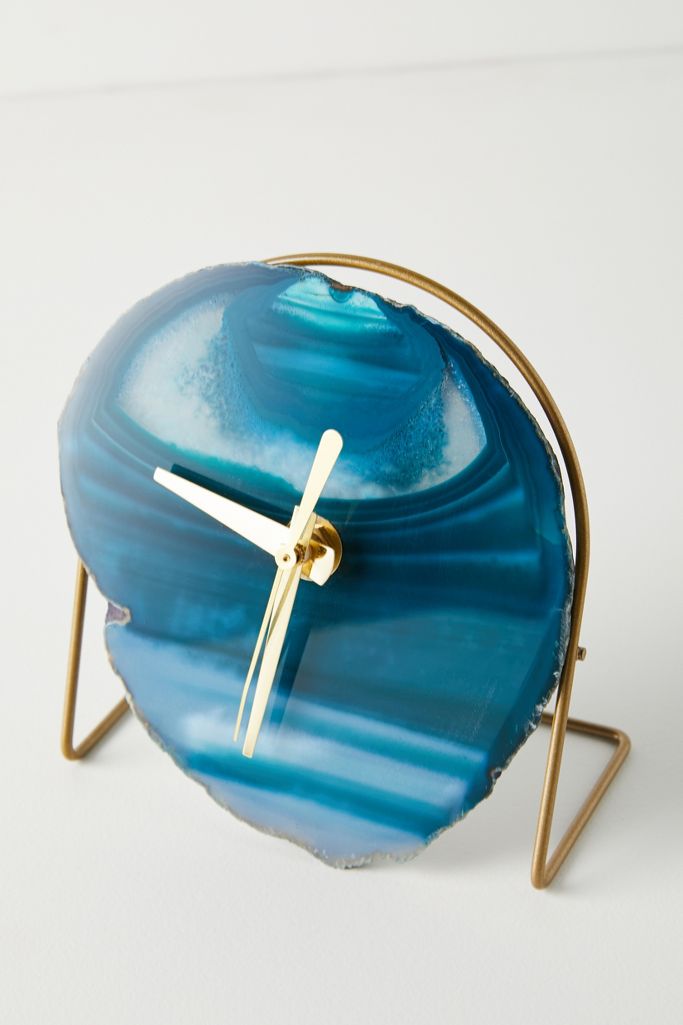 Agate Desk Clock
Handcrafted from stunning agate stone, this timepiece makes a beautiful housewarming gift or work of art for any home.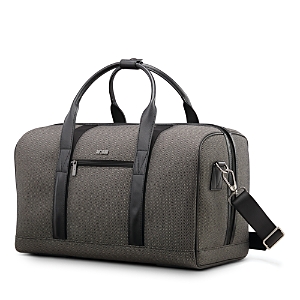 Hartmann Herringbone Deluxe Weekend Duffel
Monogrammed lining with signature heritage DucordTM striped accents. Padded handles and strap with SmartSleeve™. Multiple interior pockets. TSA padlock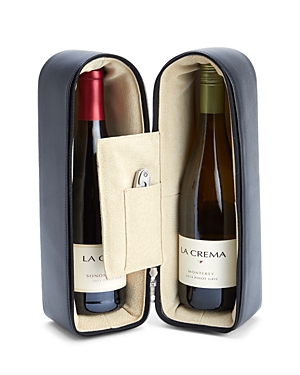 Royce New York Leather Double Wine Carrying Case
Fits two standard wine bottles. Zip closure. Includes stainless steel corkscrew/bottle opener. Padded for safe carrying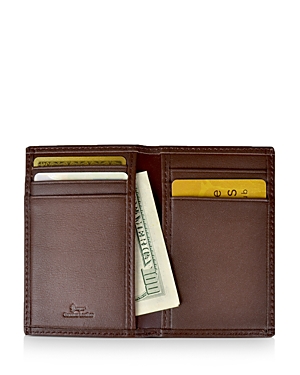 Royce New York Leather RFID-Blocking Card Case & Wallet
Refined wallet and case for credit cards. Dimensions: 4.25"W x 0.25"D x 2.75"H. Fold-over closure. Six interior card slots, interior billfold. RFID-blocking technology for identity theft protection. Debossed logo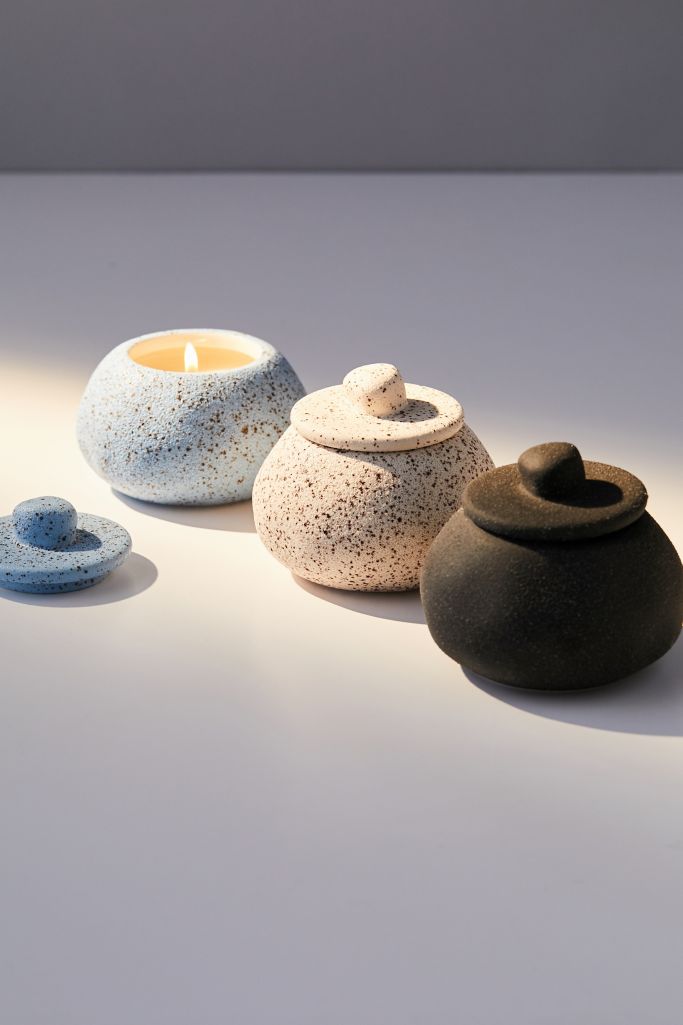 Yuka Candle
Boho ceramic candle with a lidded vessel that houses nature-inspired scents given dynamic, layered profiles that rejuvenate your space.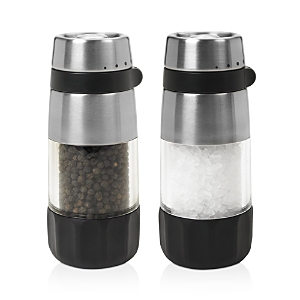 Oxo Good Grips Salt and Pepper Grinder Set
Featuring non-corrosive ceramic grinders, OXO's adjustable salt and pepper grinders come with sea salt and black peppercorns and offer easy refilling.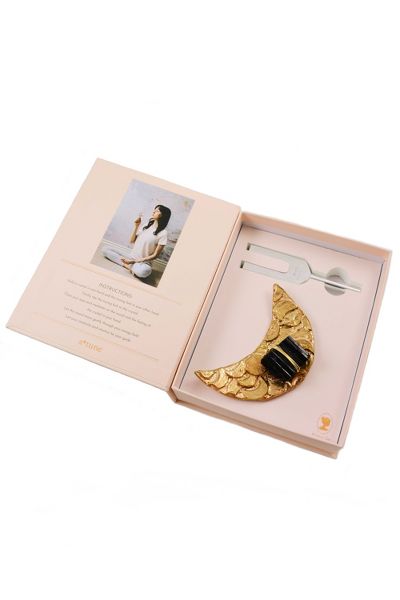 Ariana Ost Attune Sound Healing Crystal Dish & Tuning Fork Set
Attune yourself with tuning forks and sound healing! Ariana Ost crystal dishes paired with BioSonics tuning forks in lovely keepsake packaging. This is a beautiful hand sculpted third eye brass dish. Tapping a BioSonics tuning fork to a crystal will instantaneously bring your nervous system into harmonic balance. Allow your body to enter a deep state of relaxation channeled by this meditative frequency.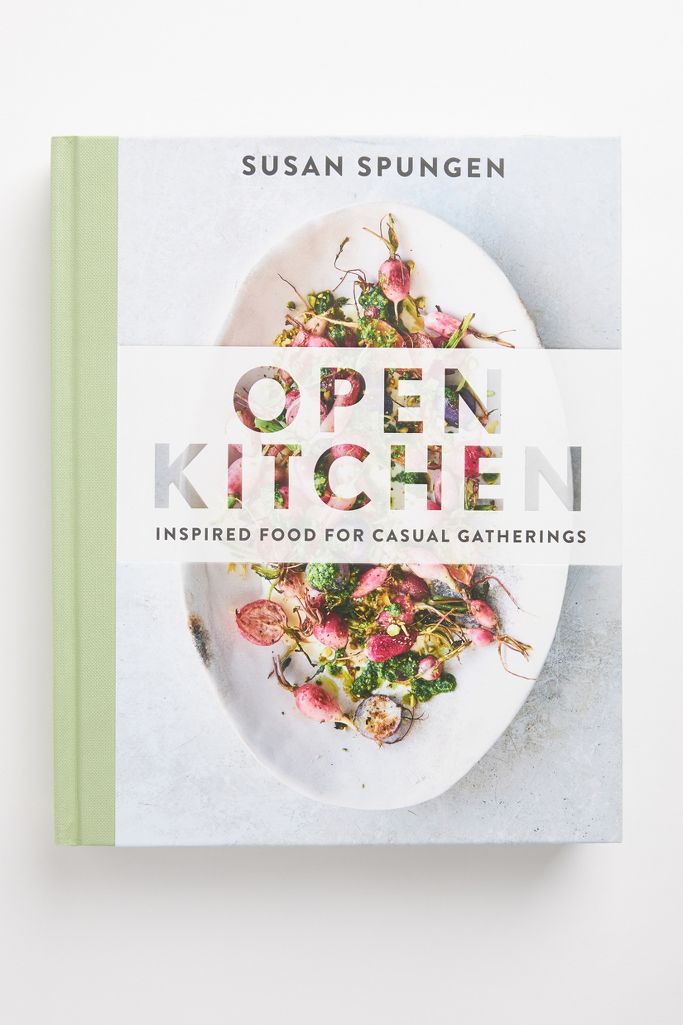 Open Kitchen
Celebrating the idea of an open kitchen - whether physical or spiritual - this cookbook is filled with contemporary, unique, and accessible dishes made to be enjoyed intimately with friends and family.

Alphabet Tray Puzzle Set
This easy-to-handle puzzle tray makes learning the alphabet that much more exciting for your little one.
Gifts for Them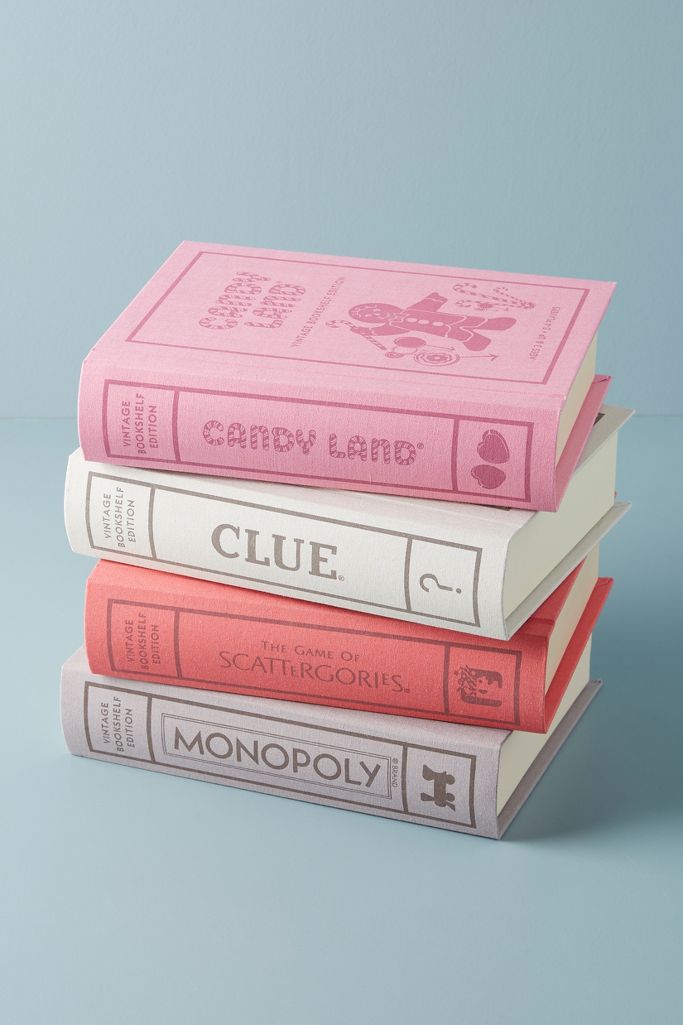 Vintage Edition Bookshelf Board Game
A perfect gift for anyone on your list, this vintage-style edition of a classic board game is designed with a linen-bound case that's made to be displayed on your bookshelf when not in play.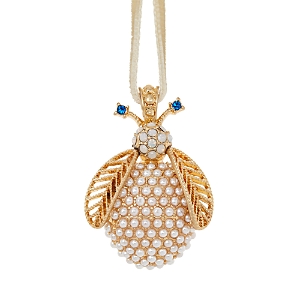 Joanna Buchanan Seed Pearl Bug Hanging Ornament
Zinc/resin/glass/velvet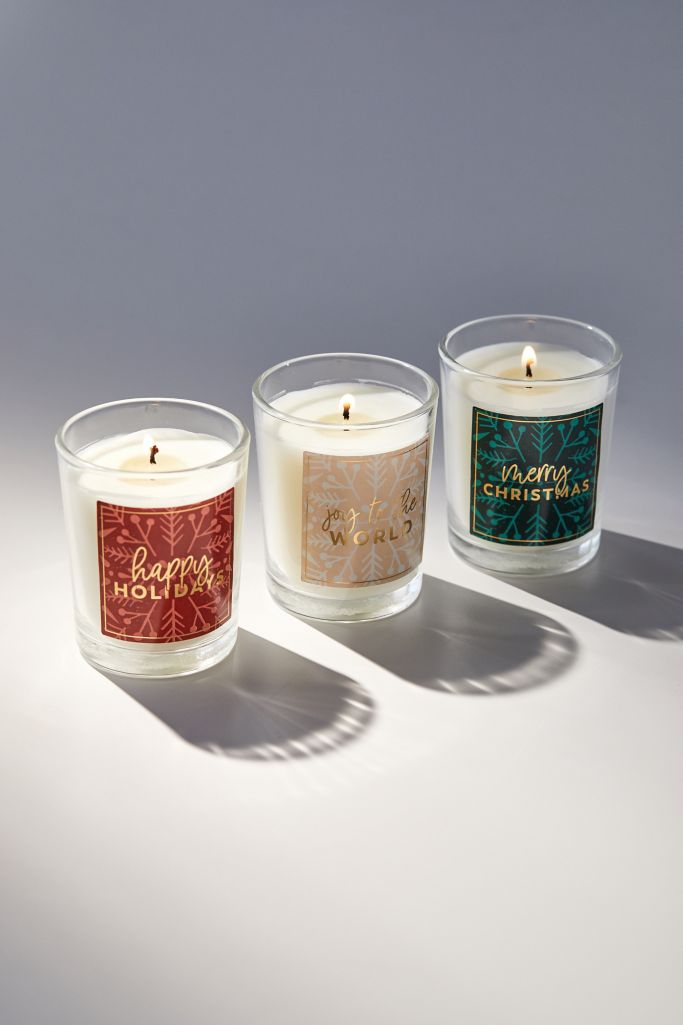 Illume Good Cheer Votive Candle
Lend your space tidings of good cheer with this holiday-themed votive candle by Illume. Comes in a glass vessel with a jolly label, scented with crisp balsam, mossy earth, warm amber and a hint of vanilla bean to get you in the mood for decking the halls.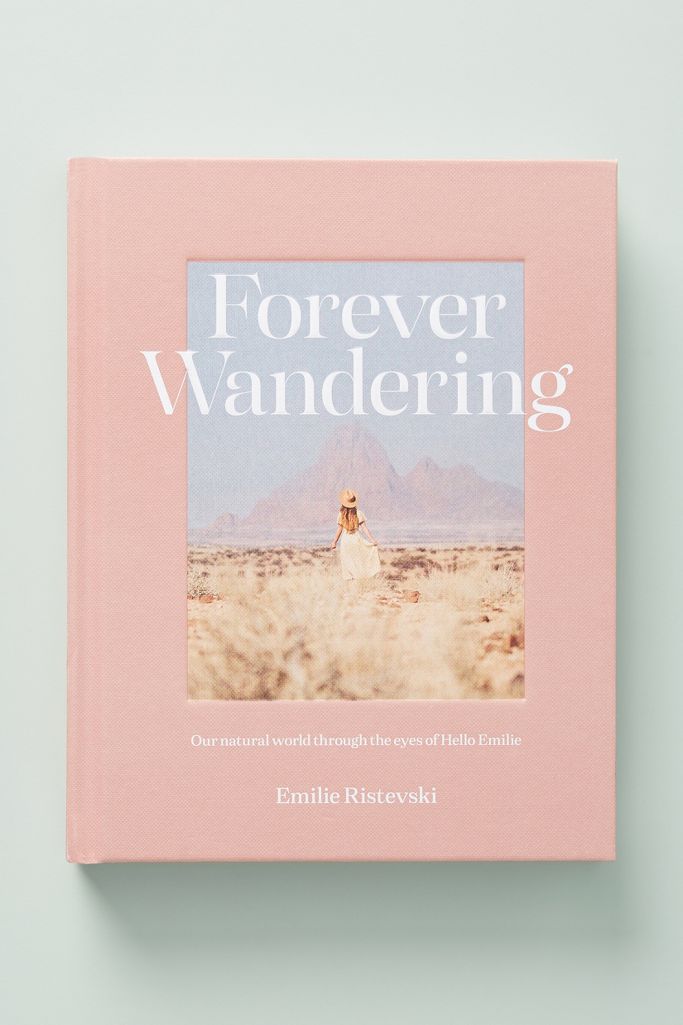 Forever Wandering
Filled with exquisite photographs from creative mind Emilie Ristevski, this coffee table book offers an appreciation of Earth's natural beauty, as well as an invitation to discover the wanderlust within.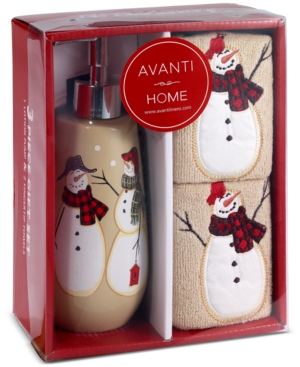 Avanti Snowman Gathering 3-Pc. Bath Box Set
Spread some holiday cheer throughout your home or with a friend with this Snowman Gathering box set from Avanti, featuring a lotion pump and two fingertip towels with a festive snowman motif.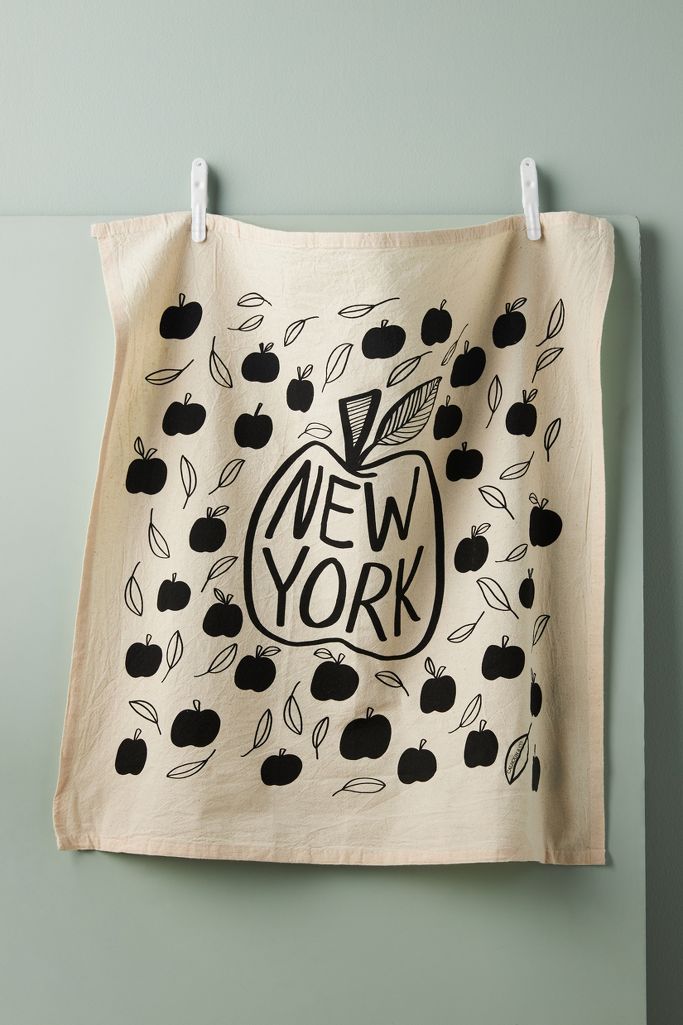 Calhoun & Co. New York City Dish Towel
The perfect stocking stuffer for your favorite New Yorker, this dish towel honors the Big Apple.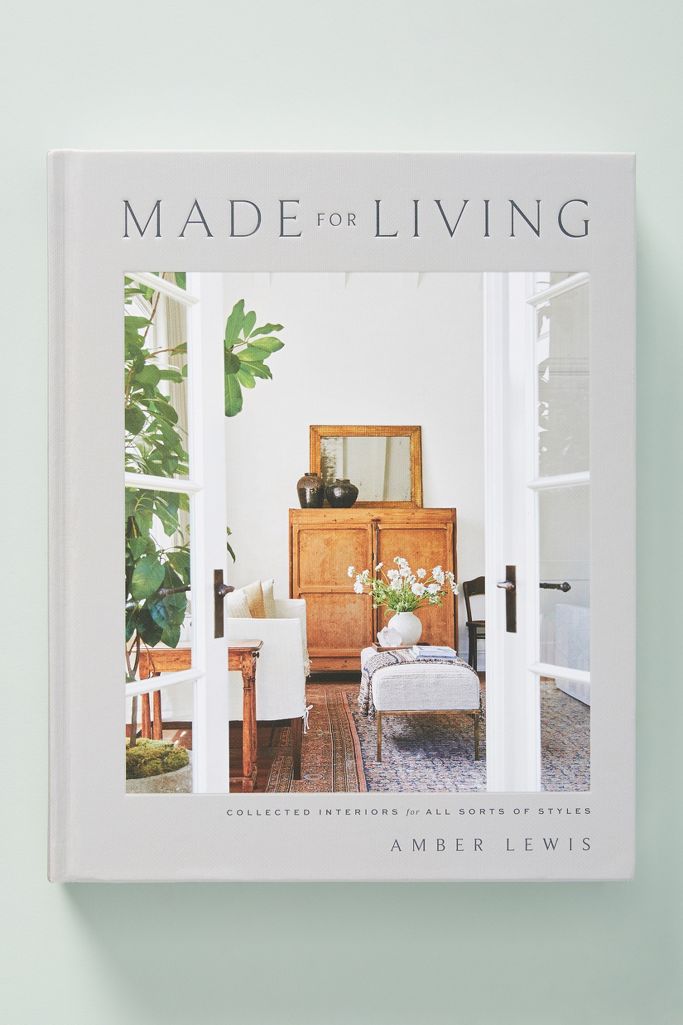 Made For Living
With more than 250 photographs of her signature interiors, designer Amber Lewis teaches you how to layer the things you own - think textiles, pillows, and found objects - for a cohesive, beautifully timeless home.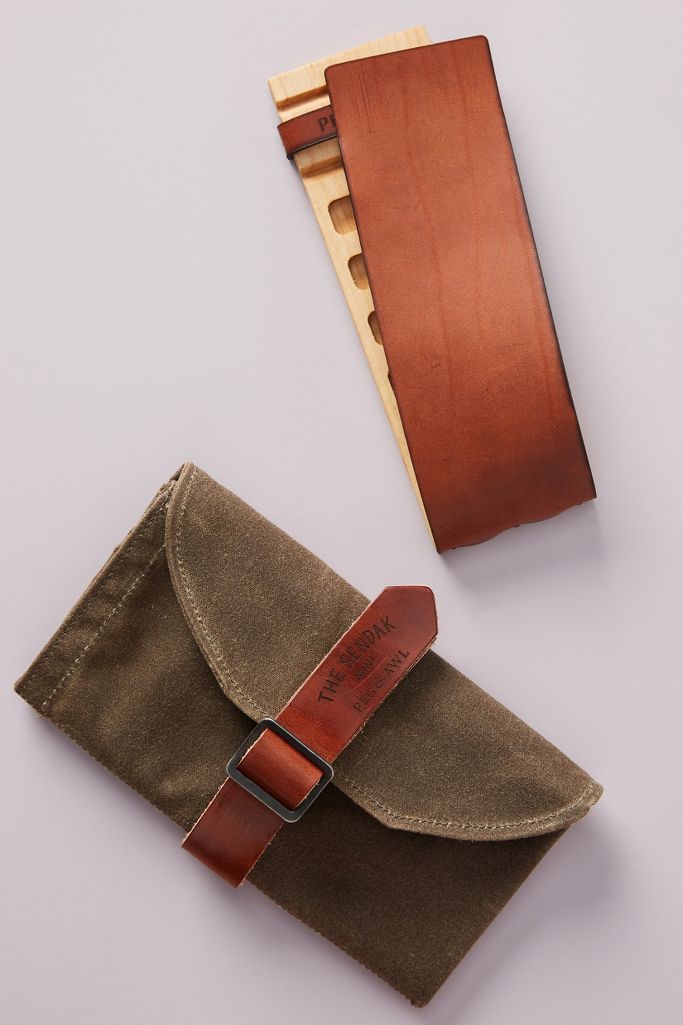 Sendak Mini Artist Roll
Iris Painter's Palette
A compact companion for the traveling artist or journaler, this artist's roll is crafted from beautiful waxed duck canvas and features plenty of pockets for your pens, pencils, and brushes. Inspired by wooden palettes used in Ancient Egypt, this painter's palette is constructed from sustainable maple wood and vegetable-tanned leather. Whether you mix your own pigments, or use them from a tube, this piece offers a simple, elegant way to transport your favorite paints.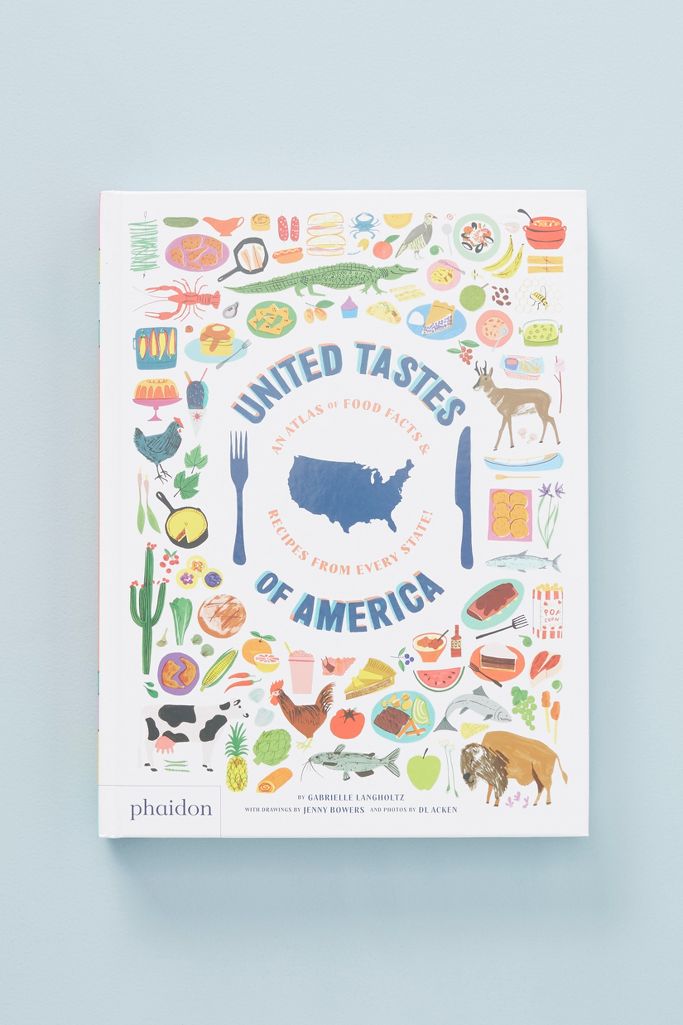 United Tastes of America
From Pennsylvania Dutch pretzels to Louisiana gumbo, this cookbook features authentic recipes from each state in America.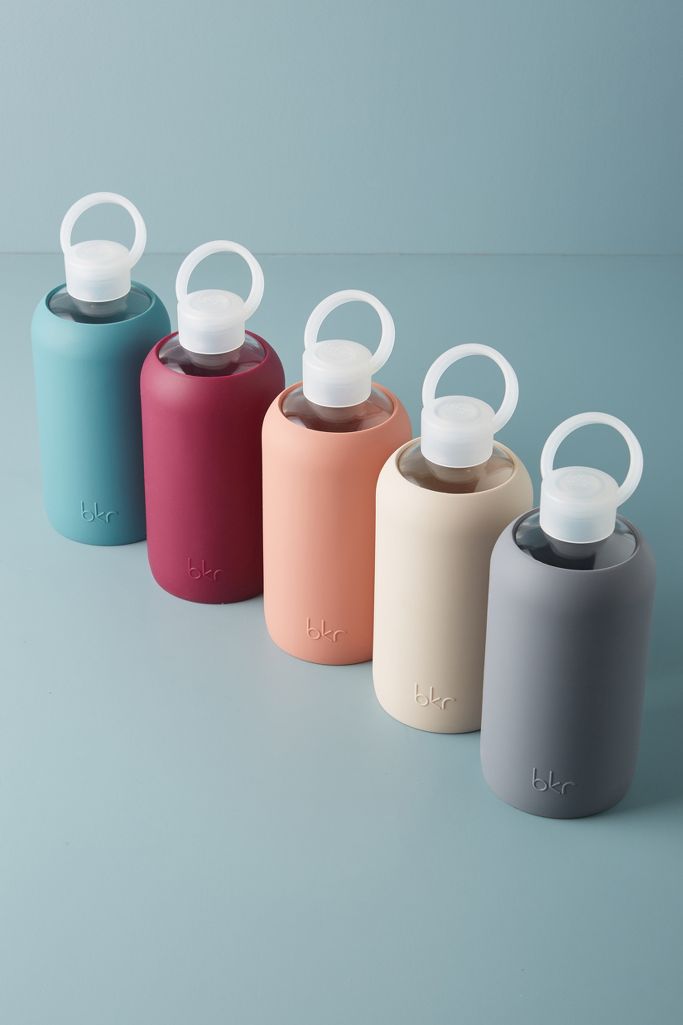 bkr Reusable Water Bottle
This stylish, silicone-wrapped glass bottle holds one liter of water, making it easy to stay hydrated - and be more eco-friendly - on a day-to-day basis.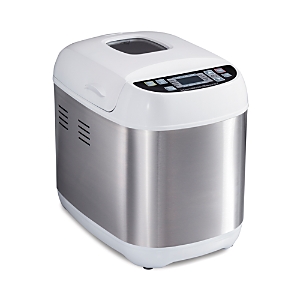 Hamilton Beach Artisan Dough and Bread Maker
Homemade bread as easy as adding ingredients, selecting a cycle and pressing "start". Programmed cycles for basic, French, gluten-free, whole grain, 1.5 pound express, 2 pound express, quick bread, sweet bread, dough, cake, jam, rising, bake and artisan. Options for three crust settings and 1, 1.5 and 2 pound loaves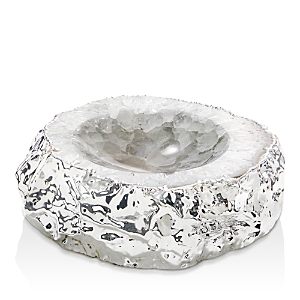 Anna new york Cascita Bowl, Silver
A 24k gold-plated or eye-catching silver-plated trim creates a lustrous focal point in this striking alabaster bowl from ANNA new york, beautiful on its own or filled with petite treasures. 3.5"W x 1.15"H

Live Beautiful
Design expert Athena Calderone peeks into the homes of creatives for inspiration on how to enhance your life through interior design.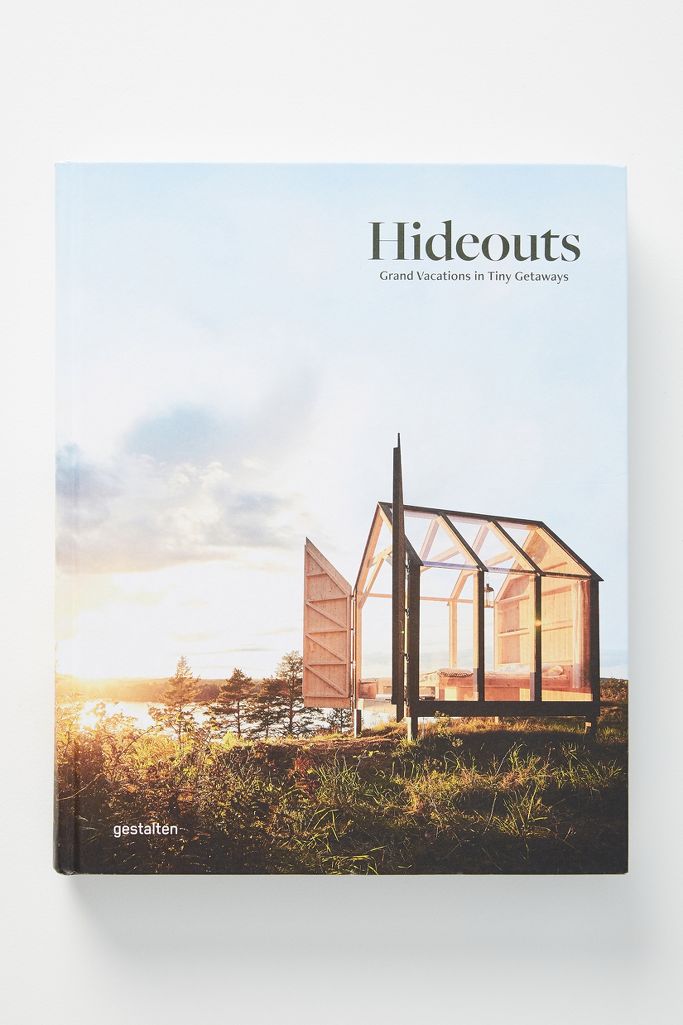 Hideouts
Providing inspiration for your next destination, this book showcases "hideouts" around the world, such as mountaintop yurts, hidden treehouses, isolated cabins, and unique houseboats.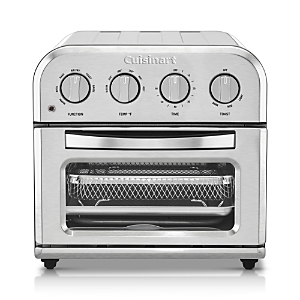 Cuisinart Air Fryer Toaster Oven
Get two-in-one convenience in a compact footprint with this Air Fryer Toaster Oven from Cuisinart. Air fries up to 2.5 lbs., toasts four slices of bread or bakes a 3 lb. chicken. Six functions: convection bake, convection broil, air fry, toast, bagel and warm. Adjustable temperature control from warm to 450°F. Three toast shade selections: light, medium and dark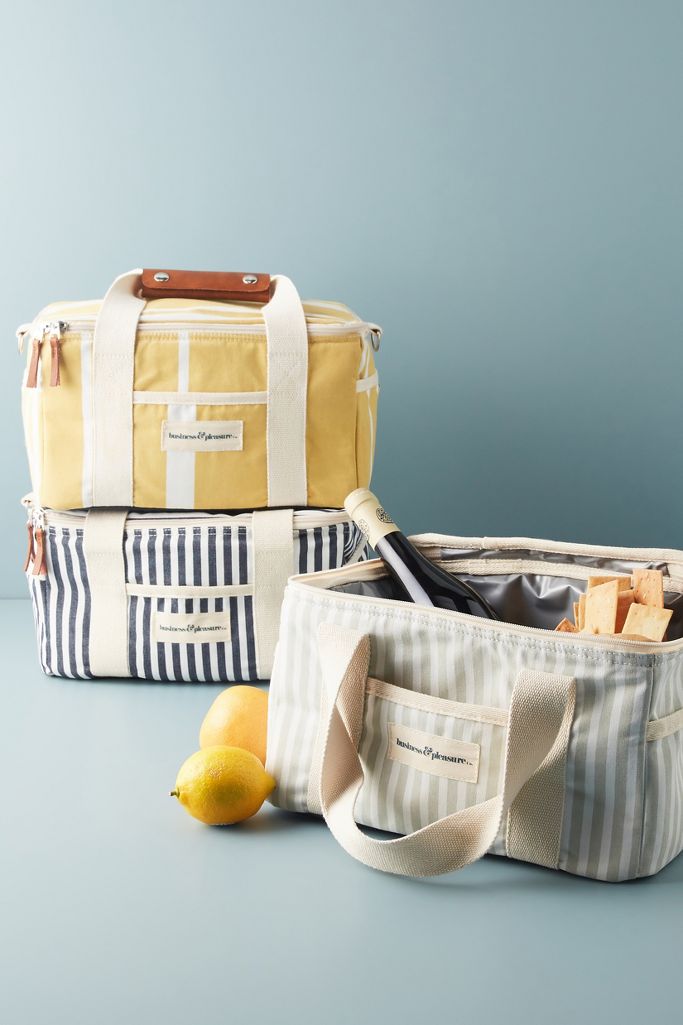 Business & Pleasure Co. Cooler Bag
Made from leftover premium canvas used to make beach umbrellas, this cooler bag by Business & Pleasure Co. is an eco-friendly option to tote picnics and desk lunches alike.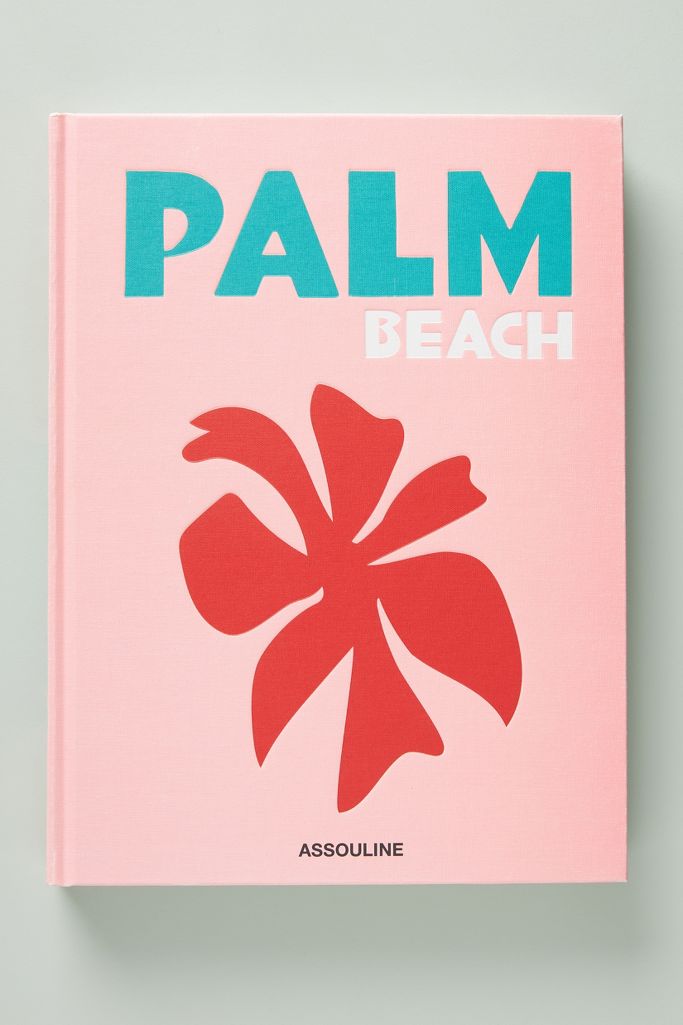 Palm Beach
Located on the southern coast of Florida, Palm Beach is an iconic resort destination known for its high-end restaurants, shopping, and booming social scene. Perfect for your coffee table, this beautifully bound volume features photos and history on how it's evolved into the luxurious hot spot we know today.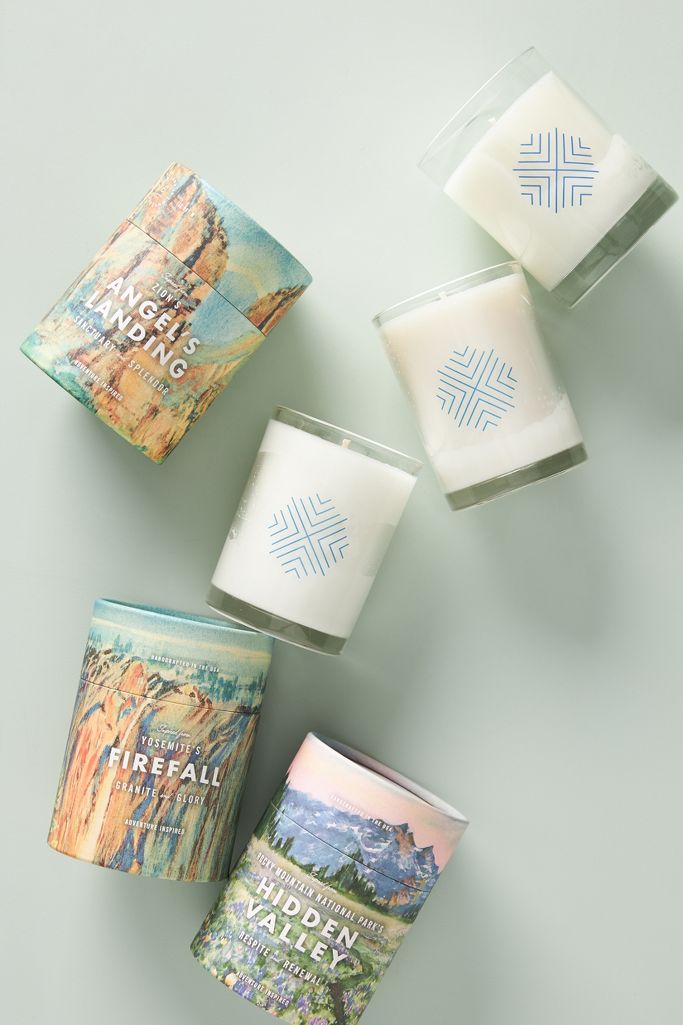 National Park Glass Candle
A perfect gift for an adventurer or nature-lover, each hand-poured candle is inspired by an extraordinary, prized locale that's unique to one of America's stunning national parks. Packaged in a recyclable glass vessel that features a watercolor landscape after which its named, each candle imparts the invigorating scents of the outdoors in your home.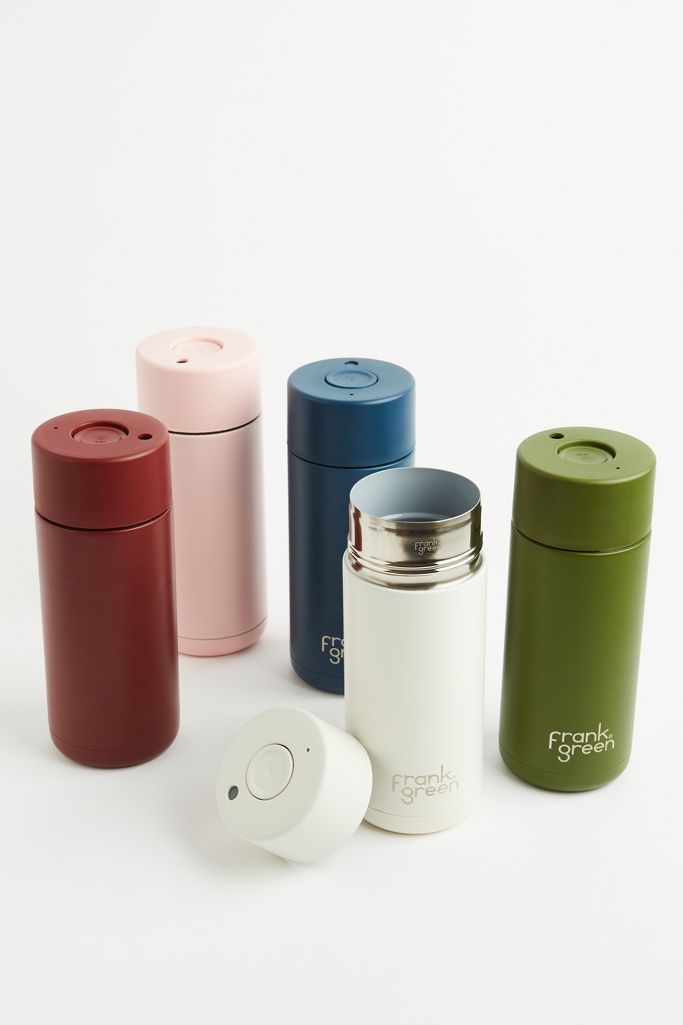 Reusable Coffee Tumbler
In a stylish monochrome design, this tumbler features a push-button top and keeps beverages hot or cold for up to twelve hours.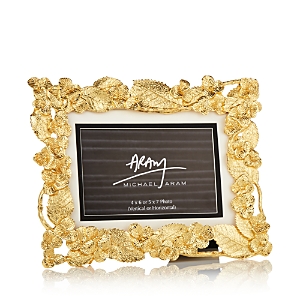 Michael Aram Hydrangea Frame, 5 x 7
Sculptural silhouette with floral accents inspired by the designer's love for hydrangeas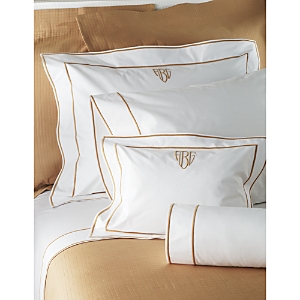 Matouk Ansonia Collection
Understated and classic, the Ansonia Collection features white percale made from 500-thread count Egyptian cotton and finished with two sleek rows of satin stitching.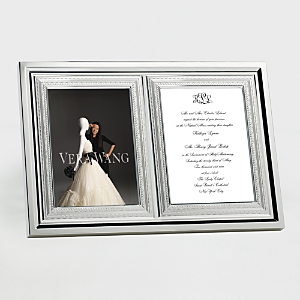 Vera Wang Wedgwood With Love Invitation Frame
With Love silver giftware has been introduced as a response to Vera Wangs successful dinnerware, stem and flatware patterns which were launched in September 2007. The silver plated giftware features seven intricate jewelry inspired bands to continue the With Love story.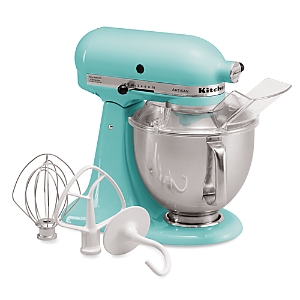 KitchenAid Artisan 5-Quart Tilt Head Stand Mixer with Stainless Steel Bowl #KSM150PS
The stylish Artisan mixer achieves its luster with a special 2-coat finish that's complemented by a 5-quart stainless steel bowl with handle, pouring spout and measurement markings.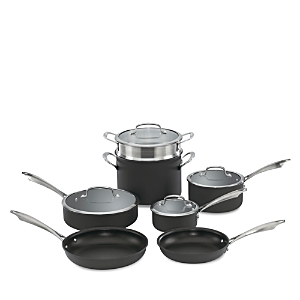 Cuisinart Ds Anodized 11-Piece Cookware Set
Prepare new recipes and flavorful standbys with Cuisinart's versatile cookware set, featuring ergonomic handles, durable hard anodized construction and tempered glass lids to lock in flavor.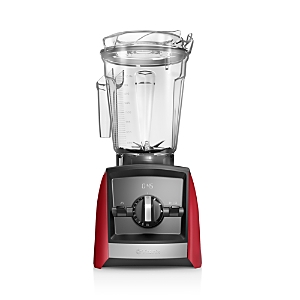 Vitamix Ascent A2500 Blender
From fresh smoothies to hearty soups, whipping up your favorite recipe is easier than ever with Vitamix's high-performance, customizable blender.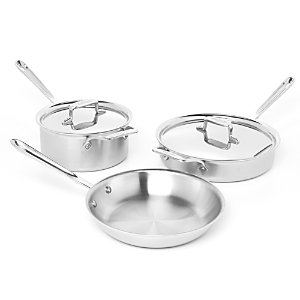 All Clad d5 Stainless Brushed 5-Piece Cookware Set
All Clad's ultra-strong assortment of stainless steel cookware is designed with patented five-ply construction for superior heat distribution. d5's 18/10 stainless-steel interior offers natural stick resistance--and prevents food from picking up a metallic taste--while its polished stainless exterior offers exceptional beauty.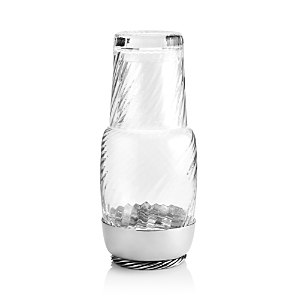 Michael Aram Twist Bedside Carafe With Tumbler
Each Michael Aram metal object undergoes a series of grinding, buffing and polishing techniques. Due to this handmade nature, no two pieces are ever exactly alike