Gifts for Her

We Take The CakeOrange Creamsicle 4-Layer Cake, Serves 8-10
Reminiscent of those refreshing orange and vanilla popsicles. This cake has four orange infused layers, filled with vanilla cream cheese and frosted with a blend of vanilla buttercream frosting and orange concentrate. Decorated with candy orange slices.

candy stripe lunch tote and stainless steel water bottle
candy stripe set includes lunch tote and coordinating water bottle in multicolor stripes. Flat top handle. Zipper closure across top. Interior mesh pocket.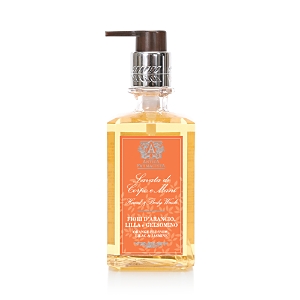 Antica Farmacista Orange Blossom, Lilac and Jasmine Hand & Body Wash
Mandarin and Sicilian lemon combine with orange blossoms, jasmine and lily-of-the-valley to form a rich, silky lather in this aromatic hand and body wash, enhanced with natural ingredients.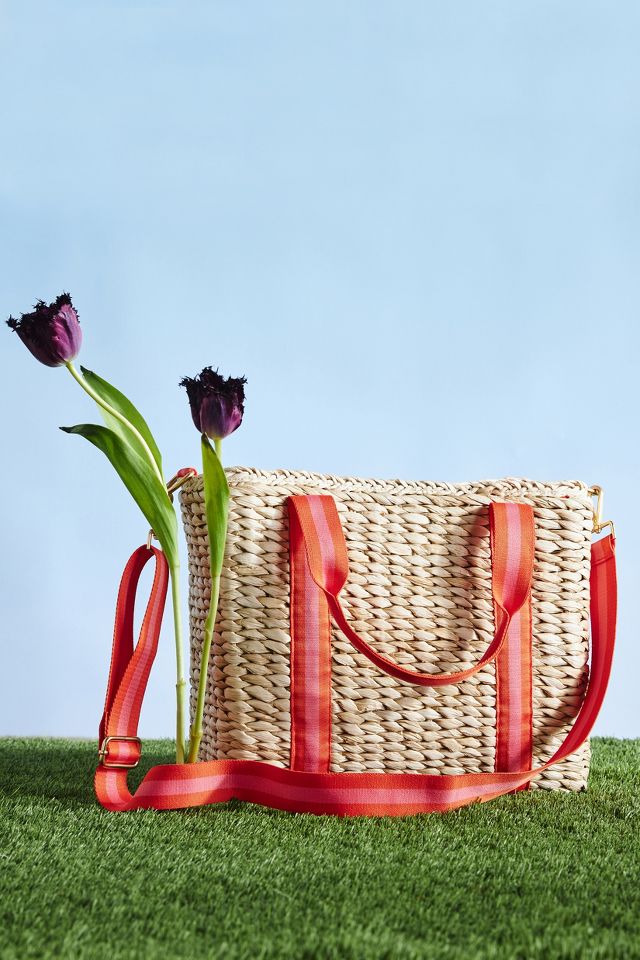 L Space Cameron Picnic Cooler Bag
Delighting in the laidback lifestyle of the sun-kissed West Coast, L Space's Monica Wise creates fuss-free pieces made to be worn on the sand and in the sea. Inspired by four "Ls" - Love, Laughter, Lounging, and Living - each form-flattering staple is made for mixing and matching.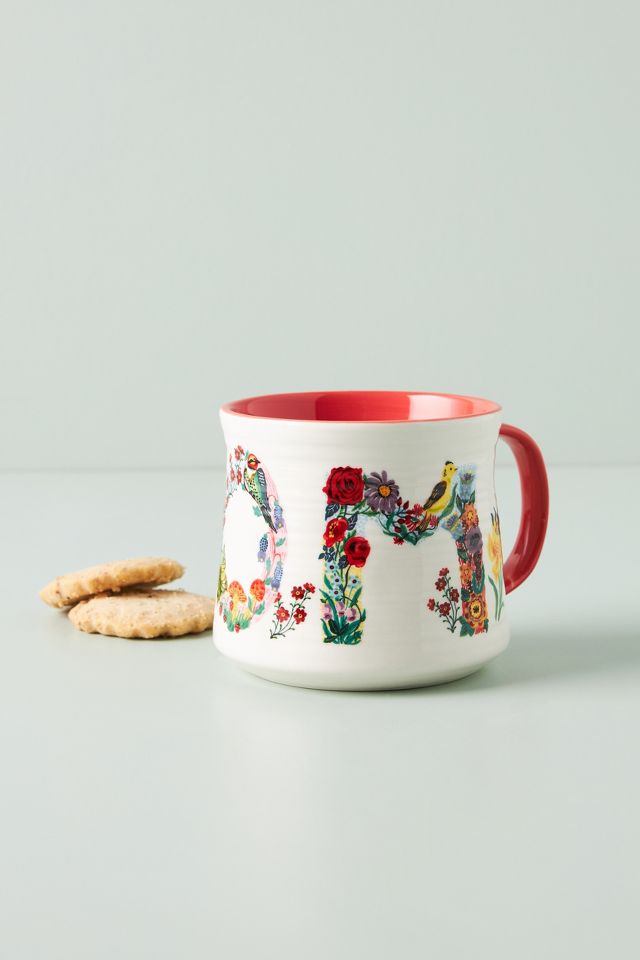 Nathalie Lete Mom Botanical Mug
For the one that loved us first and the one that loves us best, this botanical mug - designed by Nathalie Lete in collaboration with Anthropologie - is a sweet gift that any mom is sure to cherish each and every day.

Calypso Stripe Cotton Makeup Discs
Reusable makeup discs are made of cotton. Includes seven discs and one storage pouch.

She Believed She Could So She Did
A celebration of female strength and courage, this book empowers readers on a journey of self-belief: The key to greatness and achievement.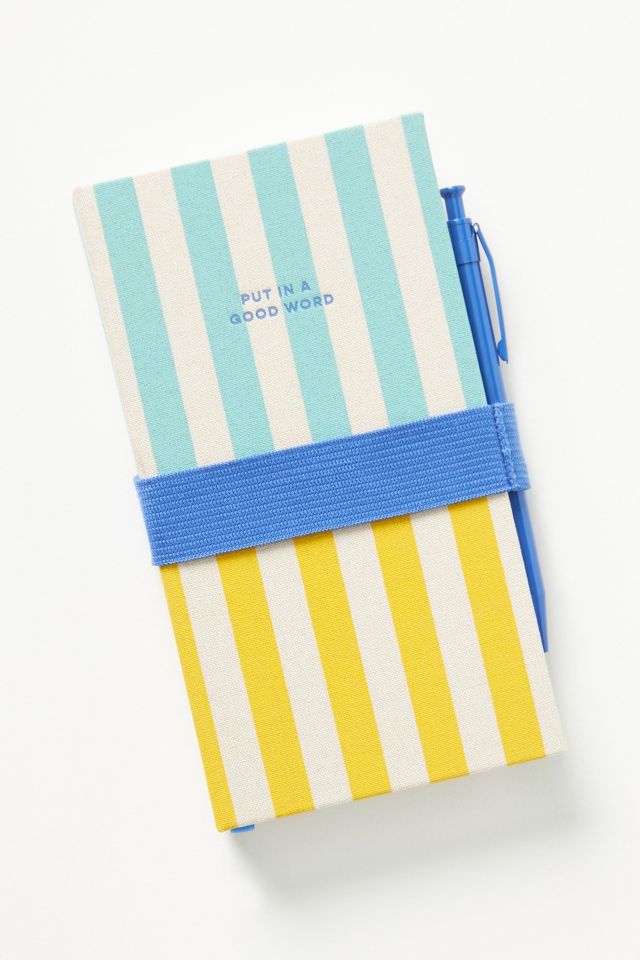 Sydney Memo Address Book
This striped, parasol-inspired address book comes with sections for writing down important information for family and friends, passwords, and travel destinations.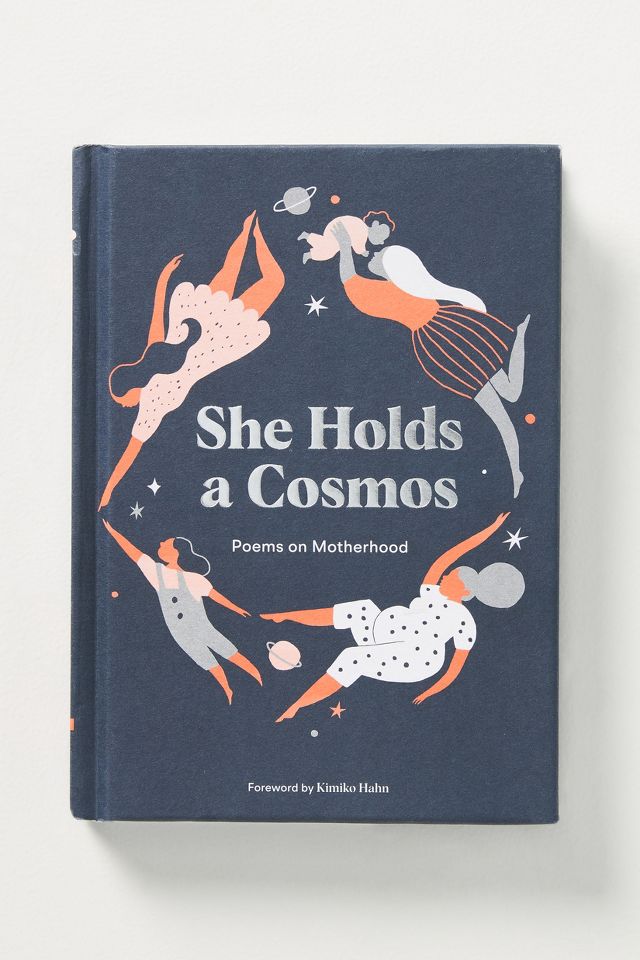 She Holds a Cosmos
The perfect gift for mothers of all ages and stages, this book features 25 beautifully illustrated and empowering poems.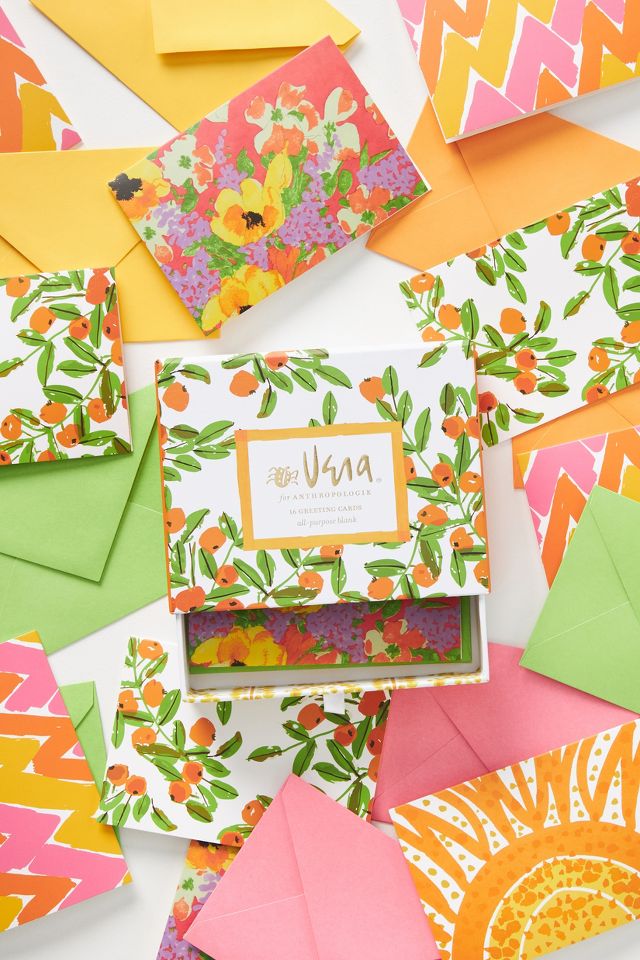 Vera Poppies Boxed Card Set
Designed by Vera in collaboration with Anthropologie, this versatile boxed set of greeting cards feature four distinct designs with blank interiors. They're perfect to keep on hand to pen a note to anyone, for any occasion.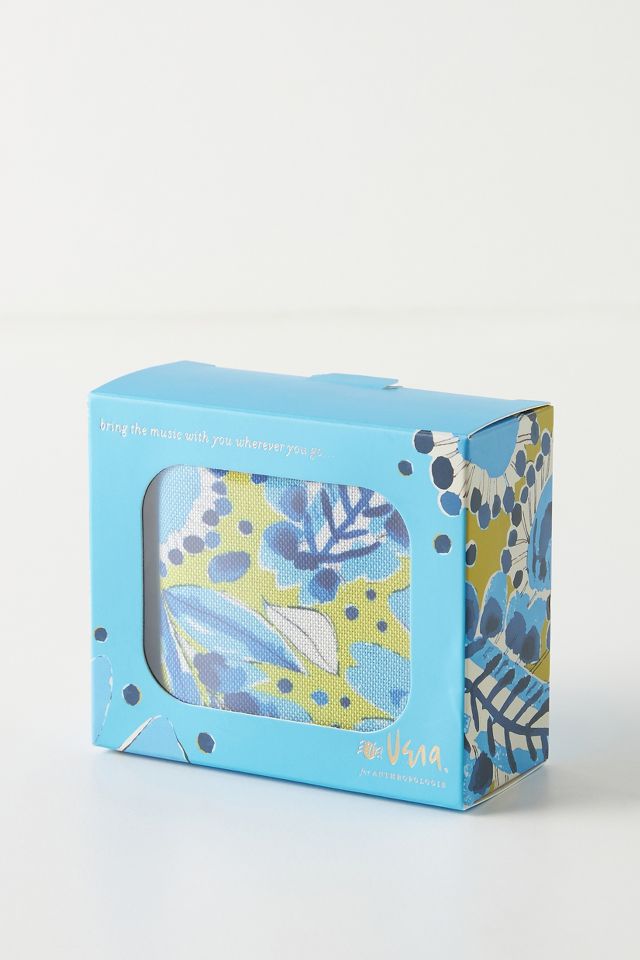 Vera Periwinkle Portable Speaker
Designed by Vera in collaboration with Anthropologie, this portable speaker pairs with any Bluetooth device to deliver tunes to your next beach trip or backyard barbecue.

Crust
This revolutionary guide teaches you how to master sourdough by making your own ferments, and then moves into the range of flours and flavors for perfecting speciality breads.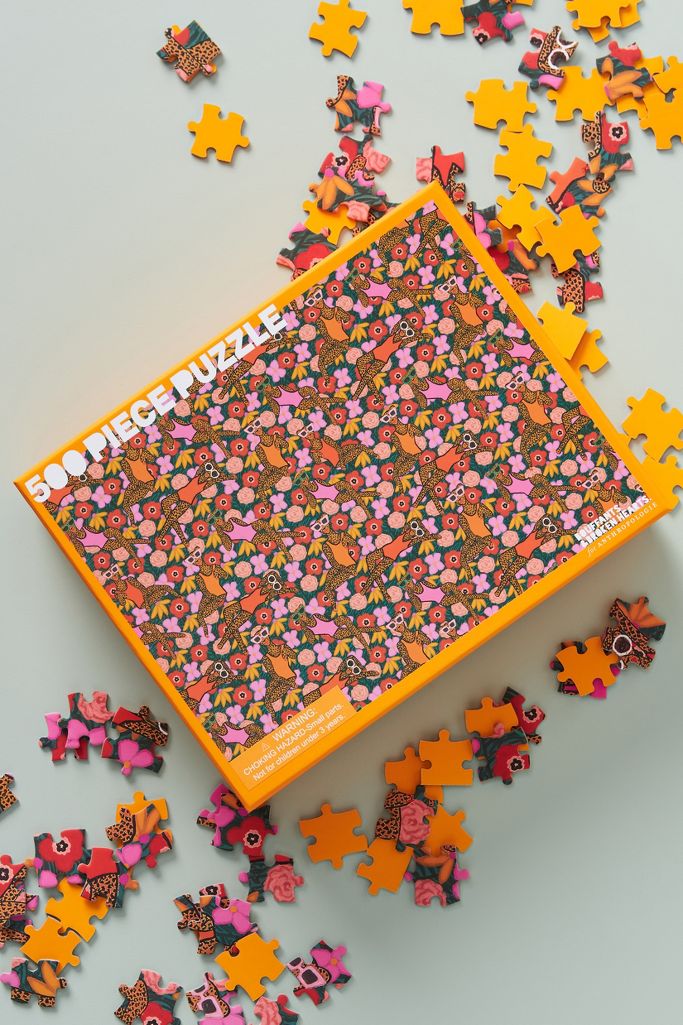 Kendry Dandy Tropics Puzzle
Piece together a whimsical evening with this unique puzzle. Designed by Kendra Dandy in collaboration with Anthropologie, it features a stylish cheetah in oversized shades that's sure to make you smile.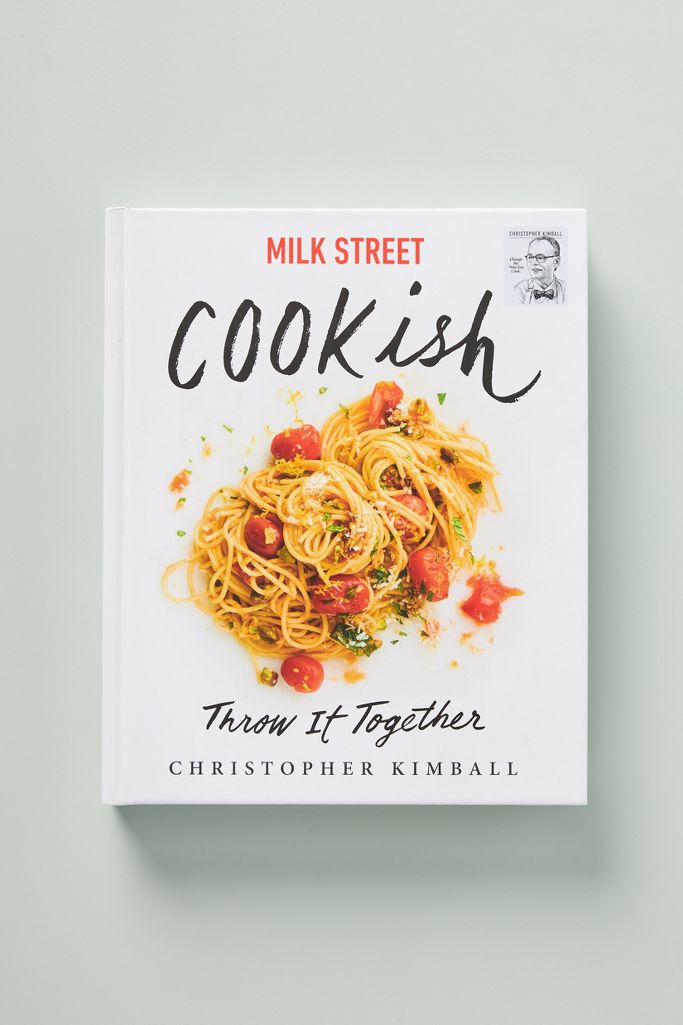 Cookish
From the James Beard Award-winning team at Milk Street, this book shows how to throw together fast, flavorful meals in an instant with just a handful of ingredients.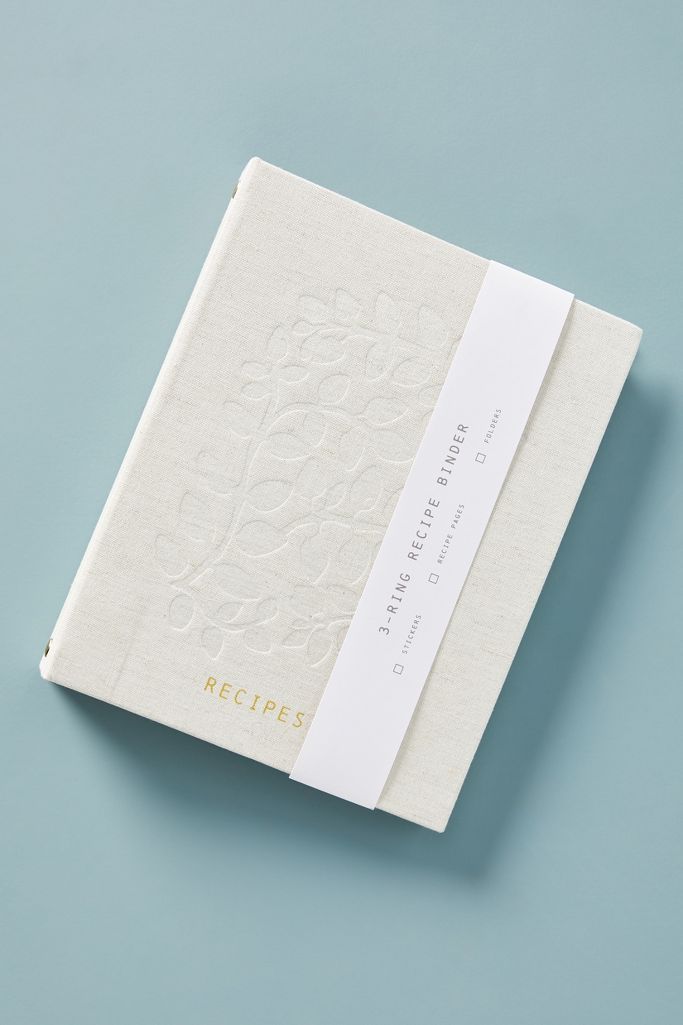 Loralie Recipe Binder
Record your favorite recipes - and ones you want to try - in this heirloom-quality, linen-bound binder. Best of all? It includes a sticker sheet for organizing your recipes by category and a pocket for safe-keeping old family recipe cards.

Frankie Leather Zip-Up Journal
Featuring a woven leather cover and a zip closure, this journal serves as a keepsake for your most brilliant thoughts, ideas, and dreams.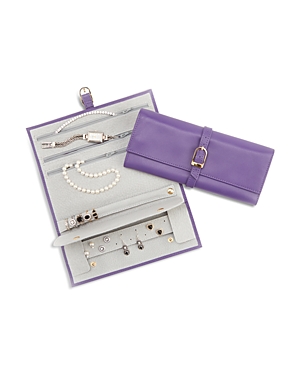 Royce New York Leather Travel Jewelry Roll
Elegant travel storage for rings, earrings, bracelets, necklaces and watches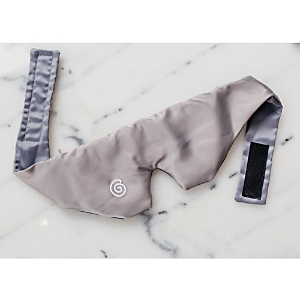 Gravity Heating/Cooling Weighted Sleep Mask
Adjustable VELCRO® strap (23"-28"), improved shape that allows the mask to fit better around the nostrils while putting less weight on the bridge of the nose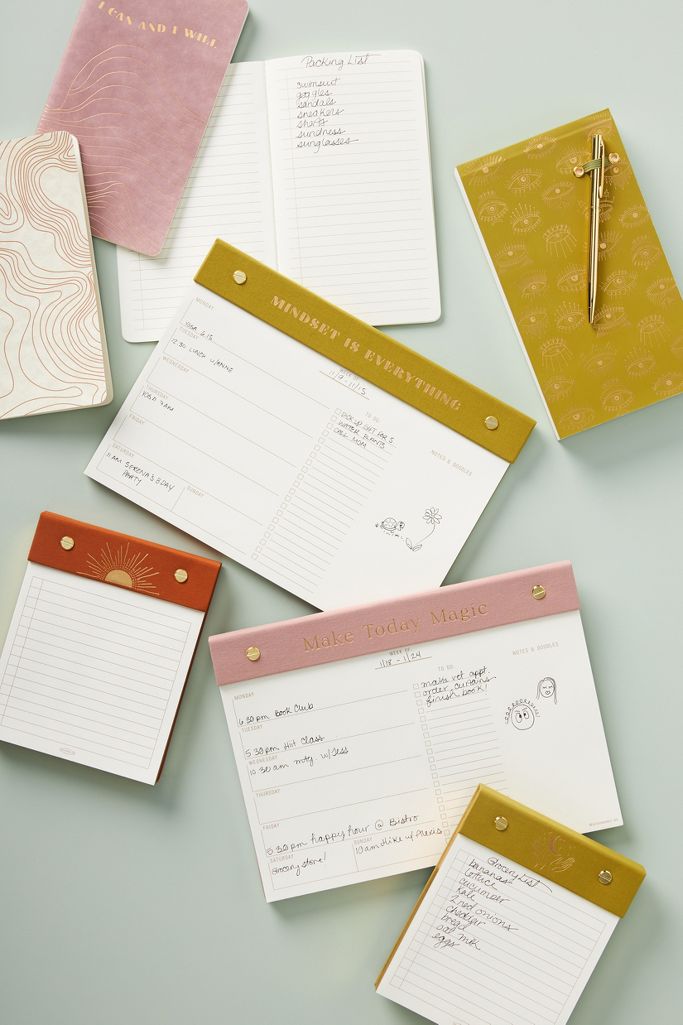 Celestial Notepad
This notepad is a charming addition to any desk or workspace - and a sweet stocking stuffer, too.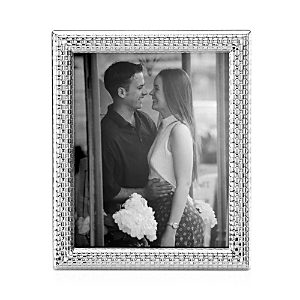 Reed and Barton Watchband Frame, 8 x 10
A deeply embossed texture and bright silverplate finish give Reed & Barton's frame collection a clean, classic elegance.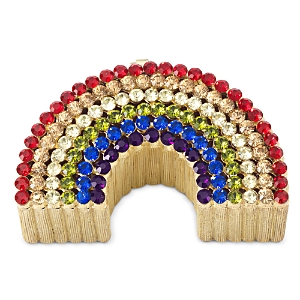 Olivia Riegel Rainbow Box
The Olivia Riegel Rainbow Box, a gold-tone finished cast pewter rainbow shaped box with hand-set multi-colored European crystals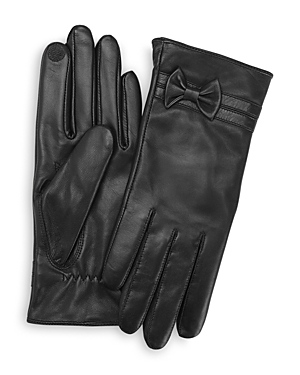 Royce New York Lambskin Leather Tech Gloves
Touch sensitive technology in fingers. Compatible with smartphone, tablets, e-readers and other touch-screen devices. Lined. Snug fit conforms to range of finger sizes. Comes in a signature ROYCE box or cotton dust bag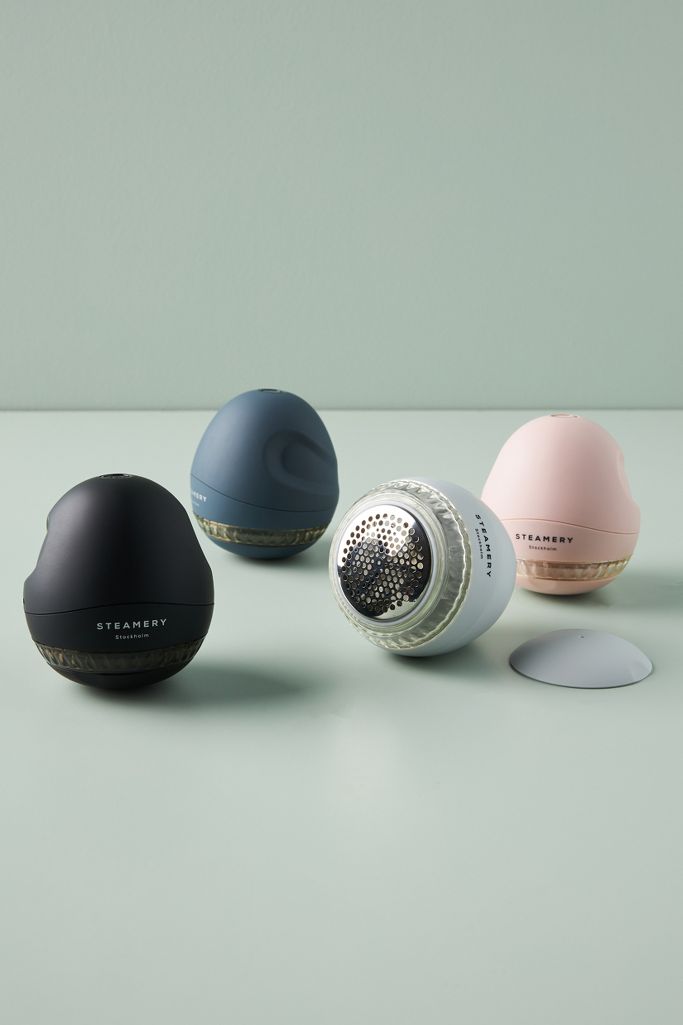 Pilo Lint Remover and Fabric Shaver
Featuring a powerful engine, this fabric shaver works to remove lint, smooth out unwanted fabric pills, and repair damaged knits. It's gentle enough for wools such as cashmere, merino, and alpaca. Best of all? With a petite, portable design and USB charging, it can go with you anywhere, fitting snug in a suitcase or tote bag.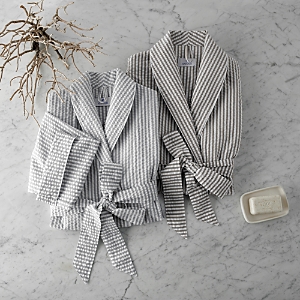 Matouk Matteo Robe
This Matteo robe of striped seersucker is cool and comfortable, and more than a little elegant.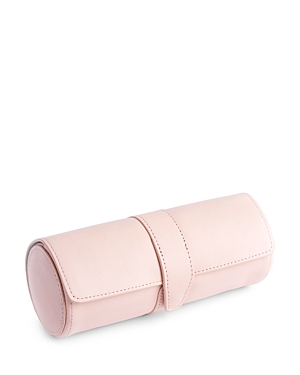 Royce New York Leather Travel Watch Roll
Sophisticated and practical travel storage for fine watches
Gifts for Him

Blue Agate Tray
Handcrafted tray made of natural agate stone with gold-tone coated stainless steel handles. Approx. 14.3"L.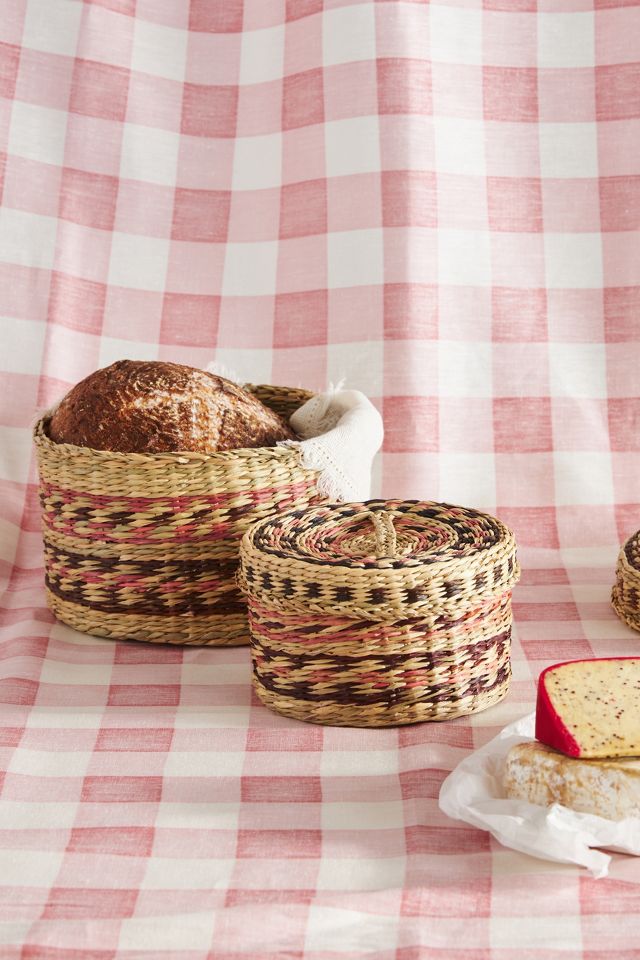 Olli Ella Round Lidded Picnic Baskets, Set of 2
Reminiscent of a vintage flea market find, this hand-woven basket duo offers versatility for both home decor and picnics in the park. With a nestable, lidded design, they offer a chic way of enjoying tasty treats en plein air, and can offer organizational storage in a closet, pantry, or dresser when not in use.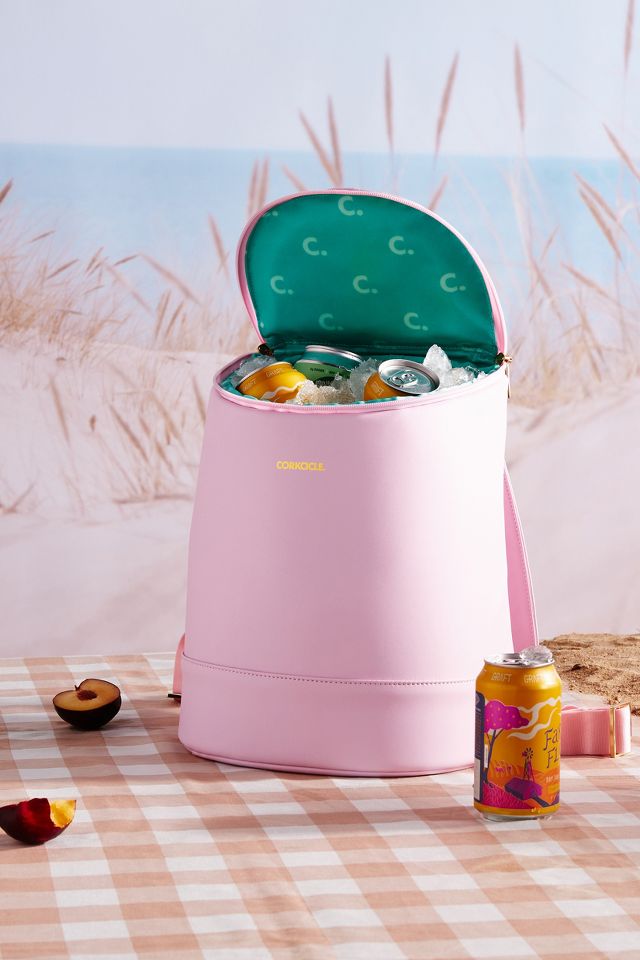 Corkcicle Picnic Cooler Backpack
Designed for maximum portability, this backpack cooler is a must-have for hikes and picnics. It can hold twelve cans, or eight cans and two wine bottles, or an assortment of snacks, lunches, and beverages to enjoy en plein air.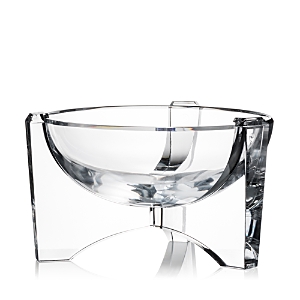 Rogaska Avant-Garde Bowl
Highlighted by a striking floating silhouette, this crystal bowl makes an elegant statement on its own or filled with fresh, colorful fruit.

Garrett Single Wick Candle
Wax candle in glass vessel. Scent is a blend of cucumber, basil and guaiacwood.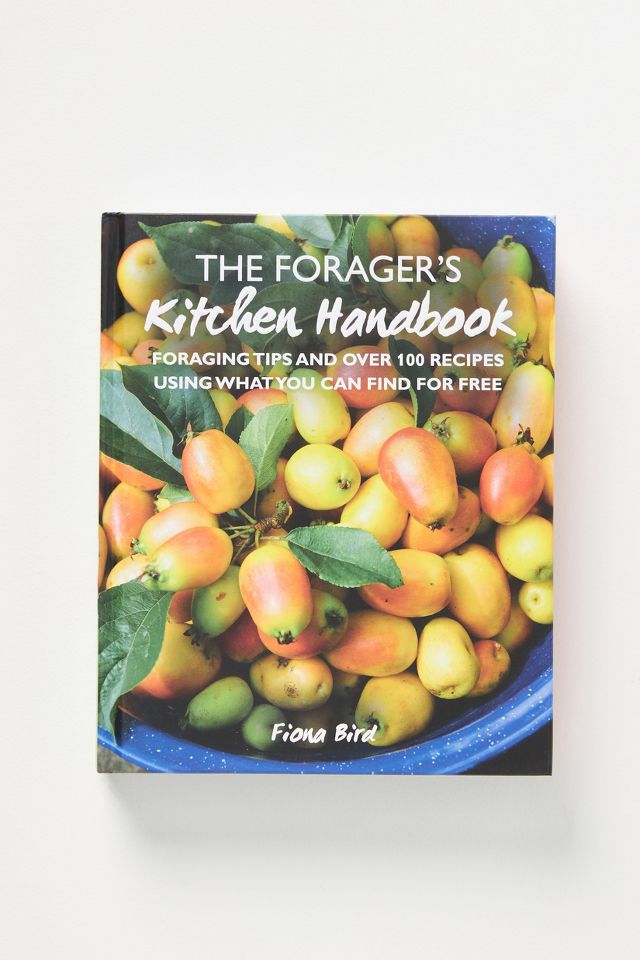 The Forager's Kitchen
A compendium of recipes centered around foraging, this book teaches you how to bring the scents, tastes, and colors of the outdoors to your dinner table.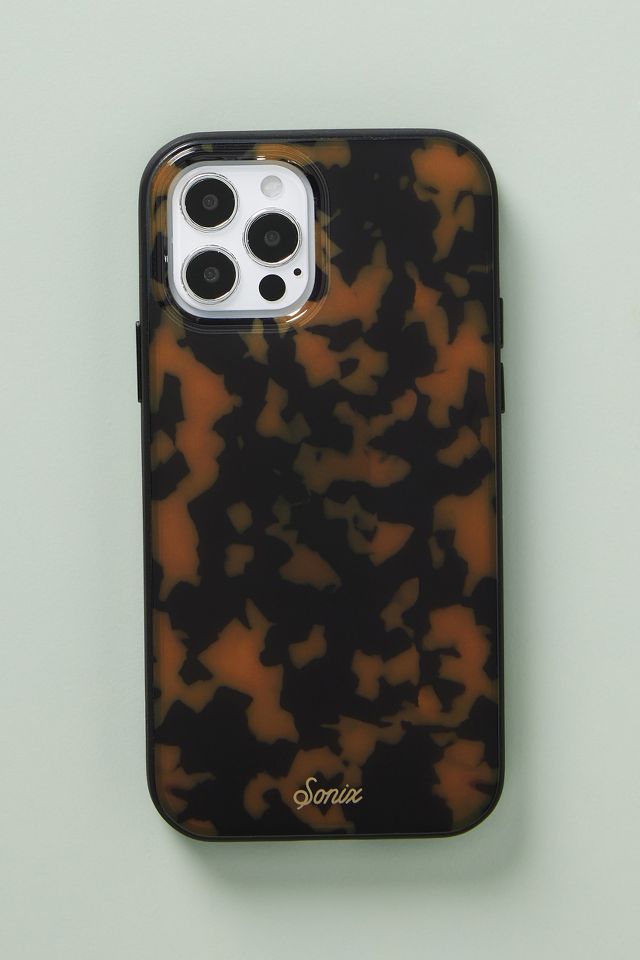 Sonix Tortoise iPhone Case
What started in 2010 as a tech startup has become a full-fledged fashion accessories company that boasts countless celebrities as devoted fans. Sonix adjusts practical products to suit a more personalized style by using prints that are fun and flirty, but with a modern twist.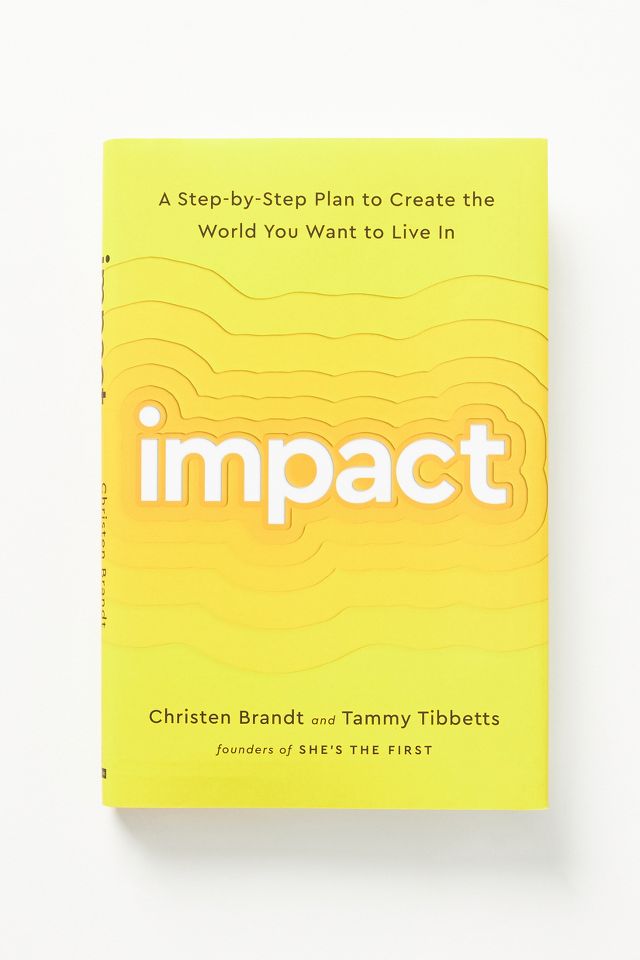 Impact
Do you want to make a difference but feel too overwhelmed to know where to start? Ready to unlock your potential, this book shows you how to apply your unique set of skills to a bigger, greater purpose.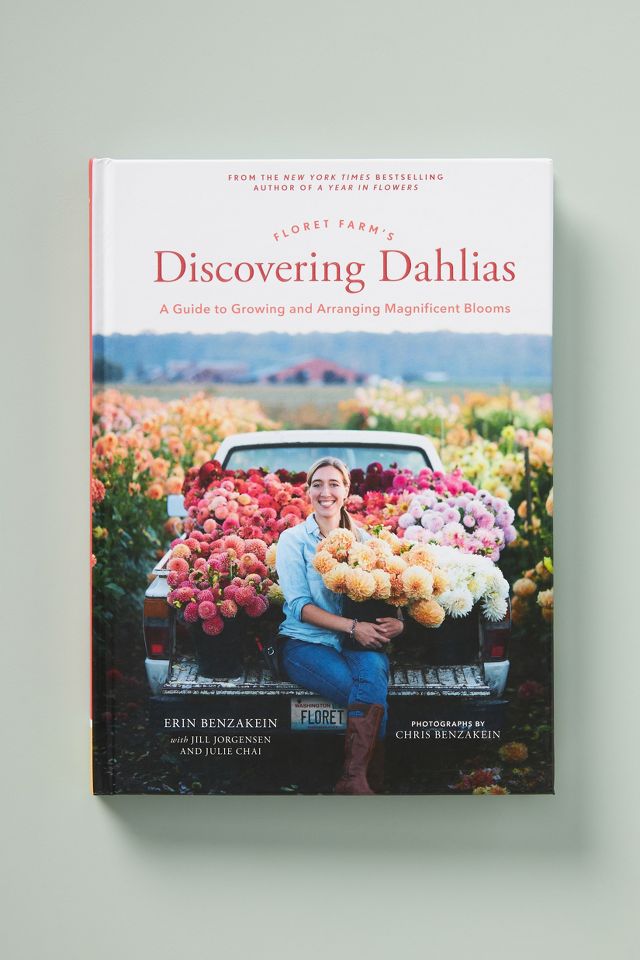 Floret Farm's Discovering Dahlias
From Erin Benzakein, the celebrated farmer-florist behind Floret Flower Farm, this book guides you on growing, harvesting, and arranging gorgeous dahlia blooms.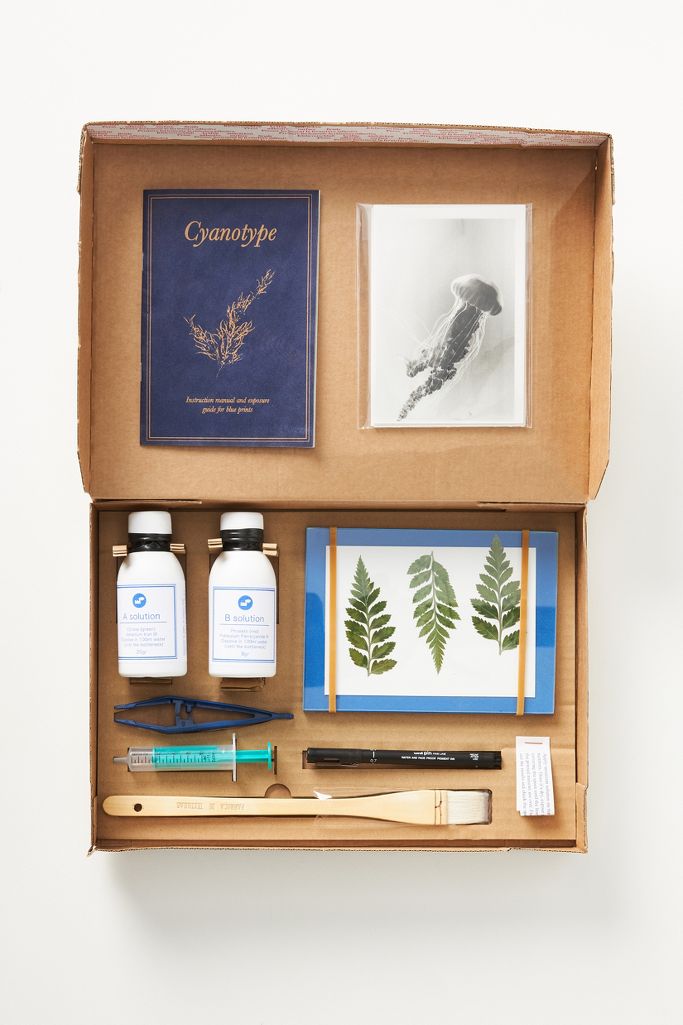 DIY Cyanotype Printing Kit
A centuries-old photographic process, cyanotype produces rich, cyan-blue prints through sun exposure. Including everything you need to begin printing at home, this DIY kit teaches you how to reproduce photographs, drawings, or physiograms on surfaces such as paper, fabric, and wood.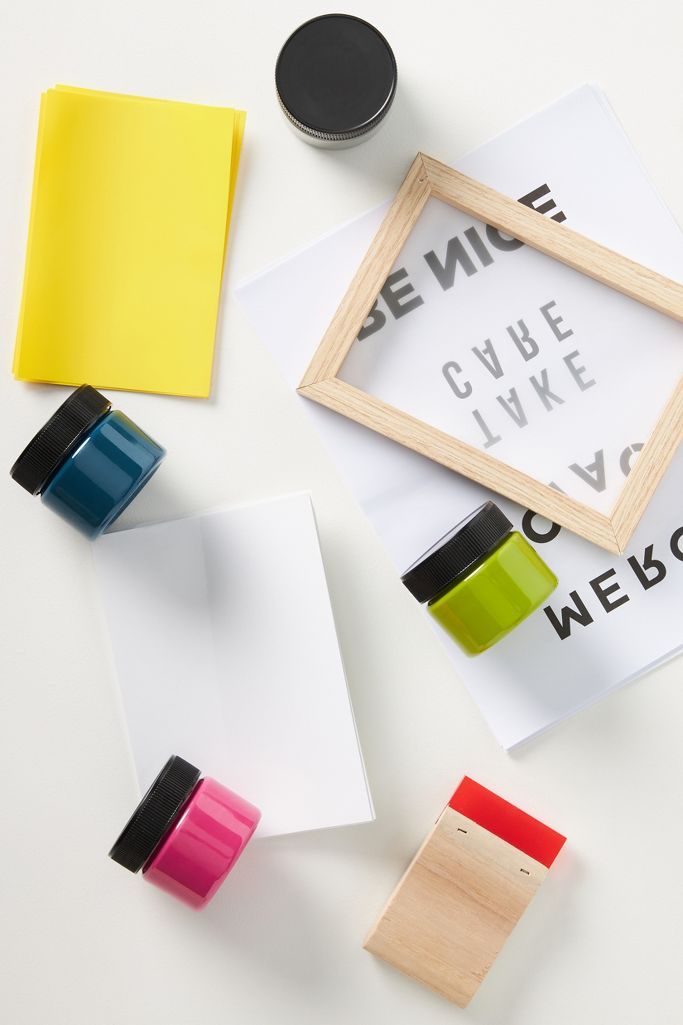 DIY Screen Printing Kit
It's always a good time to learn a new craft, and this DIY kit comes with all the essentials you need to begin screen-printing at home. Includes one composite box, one mesh screen, one squeegee, four paint colors, eight sheets of adhesive transfer sheets, and six paper designs

Wolfum Floral Backgammon Game
Featuring a unique poppy print, this tabletop backgammon set makes a statement in any library, family room, or game room. Crafted from Baltic birch wood with brass accents, it's sure to be cherished as a family heirloom for years to come.

Mindset Is Everything Weekly Deskpad
This spiral deskpad is the perfect tool for staying on track at work, with sections for big ideas, projects, as well as dedicated areas for home and personal to-dos.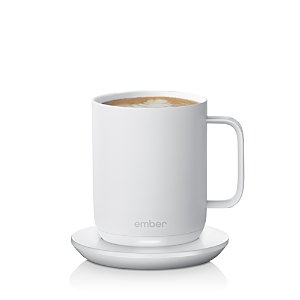 Ember Gen 2 Mug, 10 oz.
Temperature-controlled mug lets you set your preferred beverage temperature and the mug maintains it for an hour. Includes: mug, charging coaster, power adaptor and quick-start guide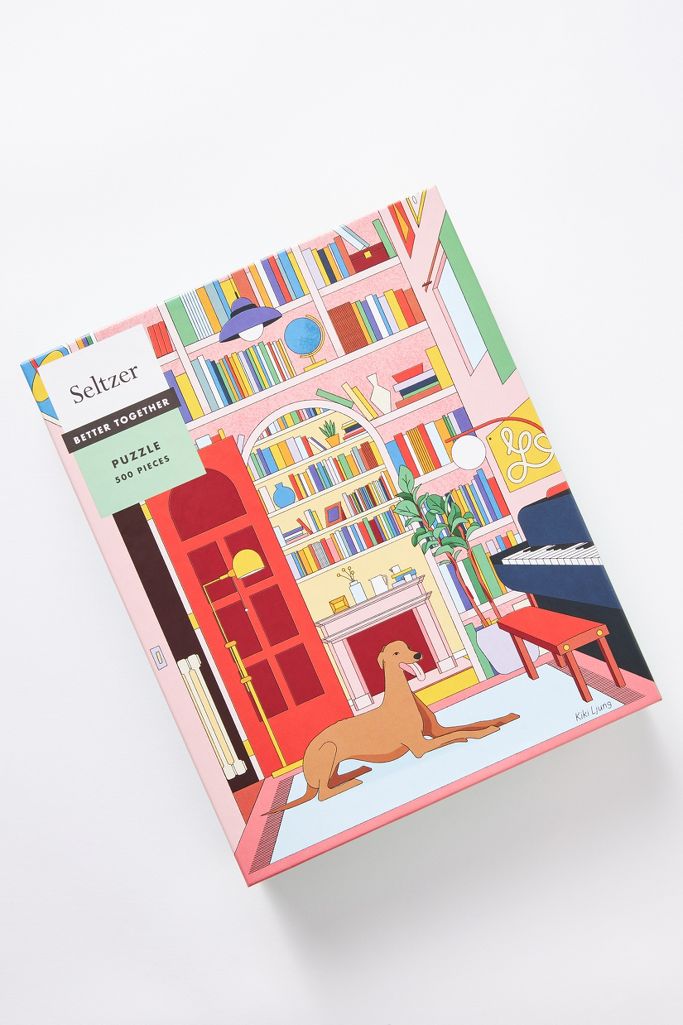 Greyhound Library Puzzle
Designed by Barcelona-based artist Kiki Ljung, this 500-piece puzzle makes the perfect gift for book-lovers and dog-lovers alike.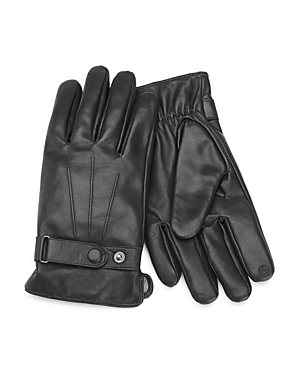 Royce New York Lambskin Leather Tech Gloves
Touch sensitive technology in fingers. Compatible with smartphone, tablets, e-readers and other touch-screen devices. Lined. Snug fit conforms to range of finger sizes. Comes in a signature ROYCE box or cotton dust bag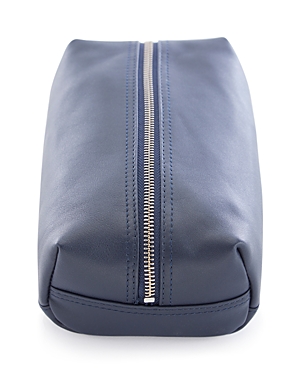 Royce New York Leather Compact Toiletry Travel Bag
Dimensions: 8"W x 2"D x 5"H. Zip closure. Interior compartment. Comes in a signature ROYCE box or cotton dust bag. Sized to complement luggage and other travel bags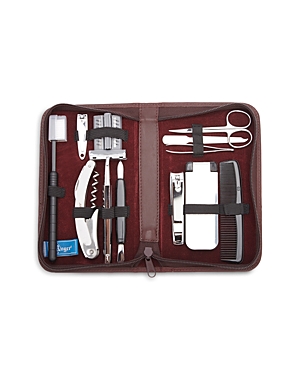 Royce New York Leather Travel & Grooming Toiletry Kit
Kit includes razor with twin-pack blades, nail clippers, corkscrew/knife combo, toothbrush, nail file, comb, tweezers, scissors, pusher and shoehorn/lint brush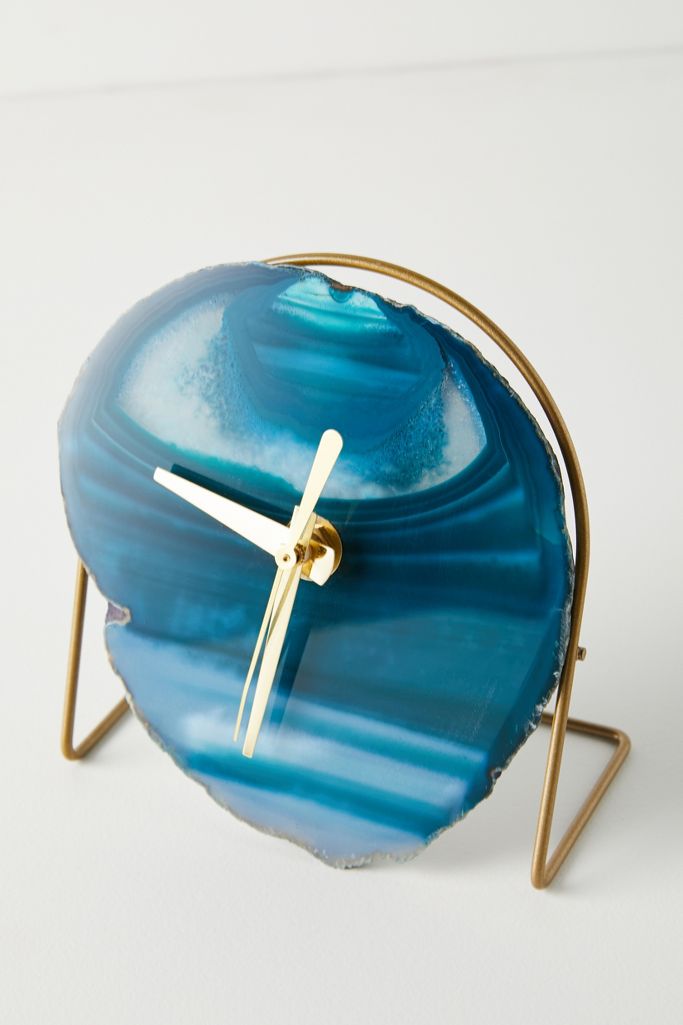 Agate Desk Clock
Handcrafted from stunning agate stone, this timepiece makes a beautiful housewarming gift or work of art for any home.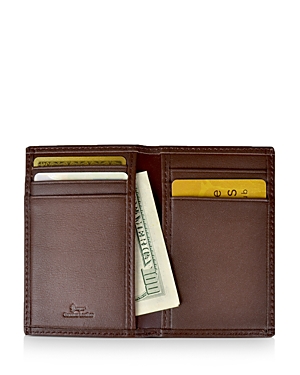 Royce New York Leather RFID-Blocking Card Case & Wallet
Refined wallet and case for credit cards. Dimensions: 4.25"W x 0.25"D x 2.75"H. Fold-over closure. Six interior card slots, interior billfold. RFID-blocking technology for identity theft protection. Debossed logo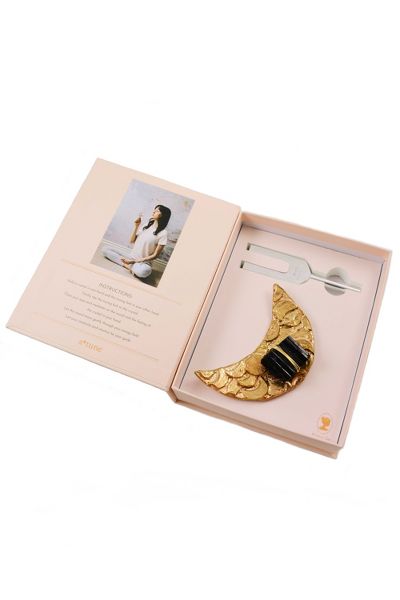 Ariana Ost Attune Sound Healing Crystal Dish & Tuning Fork Set
Attune yourself with tuning forks and sound healing! Ariana Ost crystal dishes paired with BioSonics tuning forks in lovely keepsake packaging. This is a beautiful hand sculpted third eye brass dish. Tapping a BioSonics tuning fork to a crystal will instantaneously bring your nervous system into harmonic balance. Allow your body to enter a deep state of relaxation channeled by this meditative frequency.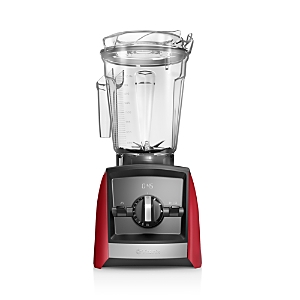 Vitamix Ascent A2500 Blender
From fresh smoothies to hearty soups, whipping up your favorite recipe is easier than ever with Vitamix's high-performance, customizable blender.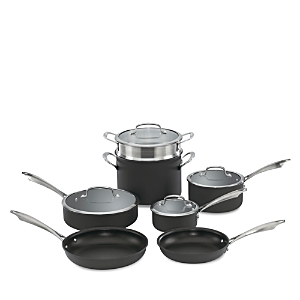 Cuisinart Ds Anodized 11-Piece Cookware Set
Prepare new recipes and flavorful standbys with Cuisinart's versatile cookware set, featuring ergonomic handles, durable hard anodized construction and tempered glass lids to lock in flavor.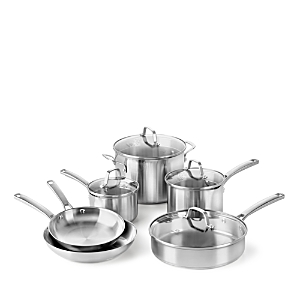 Calphalon Classic Stainless Steel 10-Piece Cookware Set
Stainless steel; impact-bonded aluminum base. Dishwasher, oven and broiler safe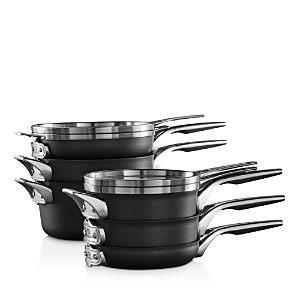 Calphalon Premier Space Saving Hard Anodized Nonstick 10-Piece Cookware Set
This Hard Anodized Nonstick Cookware securely stacks to save 30% more space, while the durable hard anodized construction allows for even heating with no hot spots and is dishwasher safe for easy cleanup.
Gifts for Them

Chocolate Faux-Shagreen Chess Set
Handcrafted chess set. Faux-shagreen (embossed resin) finish. Burled wood with brass hardware and suede lining. 16.25"Sq. x 3.25"T.

Cream Shagreen Backgammon Set
AERIN Classic board game for two in sleek shagreen and burlwood. Embossed shagreen exterior. Brass hardware. Inlaid burlwood interior with suede lining. Approximately 21.4"L x 13.2"W x 3.2"T.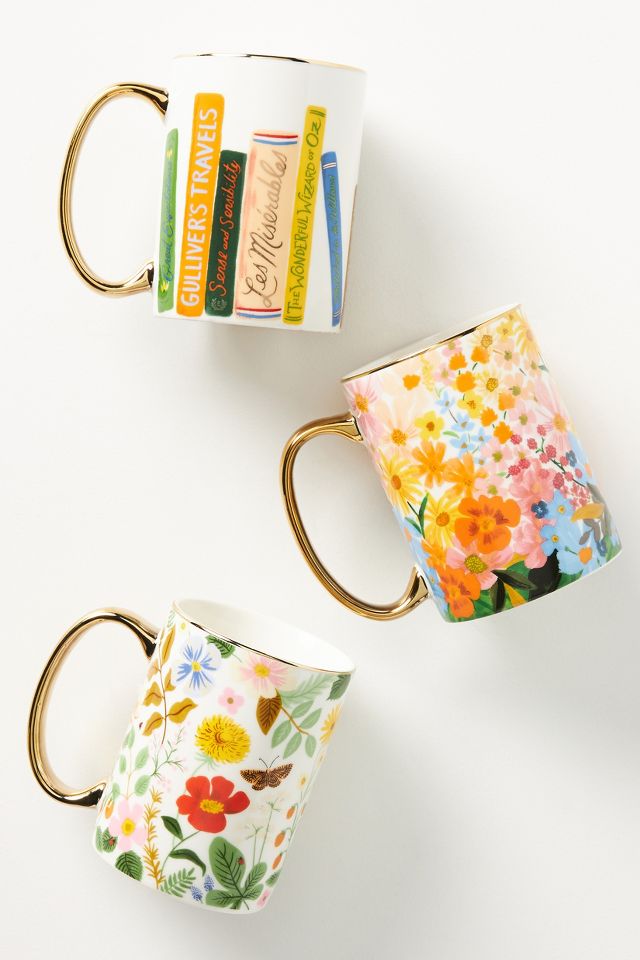 Rifle Paper Co. Novelty Mug
Anna Bond is the whimsical whirlwind behind Rifle Paper Co., the Florida-based stationery boutique and design studio whose heartfelt notecards and quirky journals have us smitten.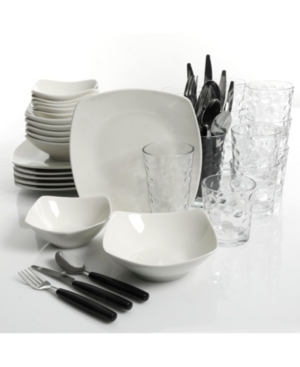 Gibson Laurie Gates Porcelain Dinnerware Combo Set with Flatware and Drinkware, 48 piece
Restock your table setting with the Gibson dinnerware combo set. The entire set provides serving bowls, prep bowls, dinnerware, drinking glasses, and flatware.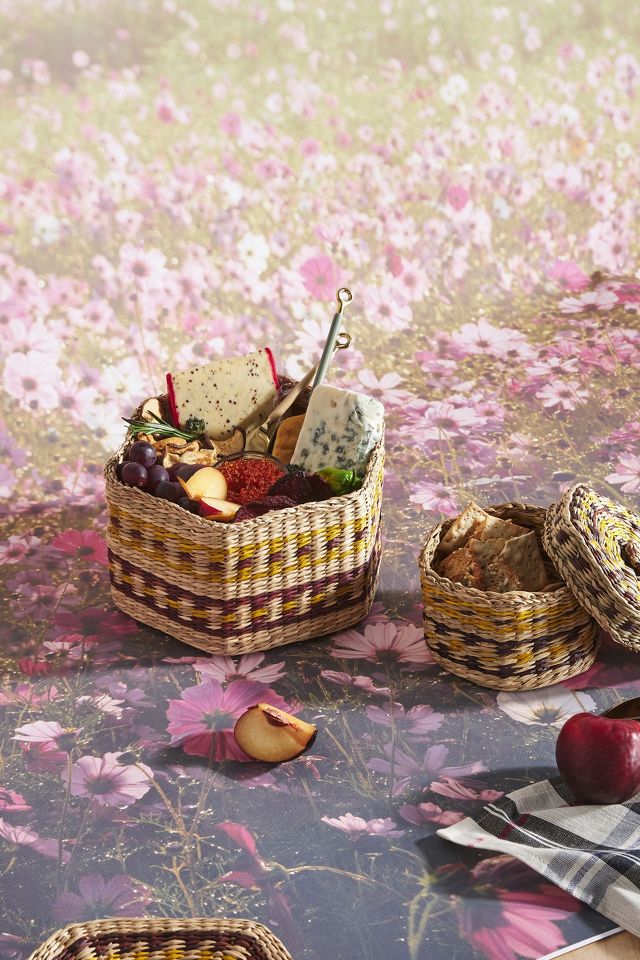 Olli Ella Lidded Picnic Baskets, Set of 2
Reminiscent of a vintage flea market find, this hand-woven basket duo offers versatility for both home decor and picnics in the park. With a nestable, lidded design, they offer a chic way of enjoying tasty treats en plein air, and can offer organizational storage in a closet, pantry, or dresser when not in use.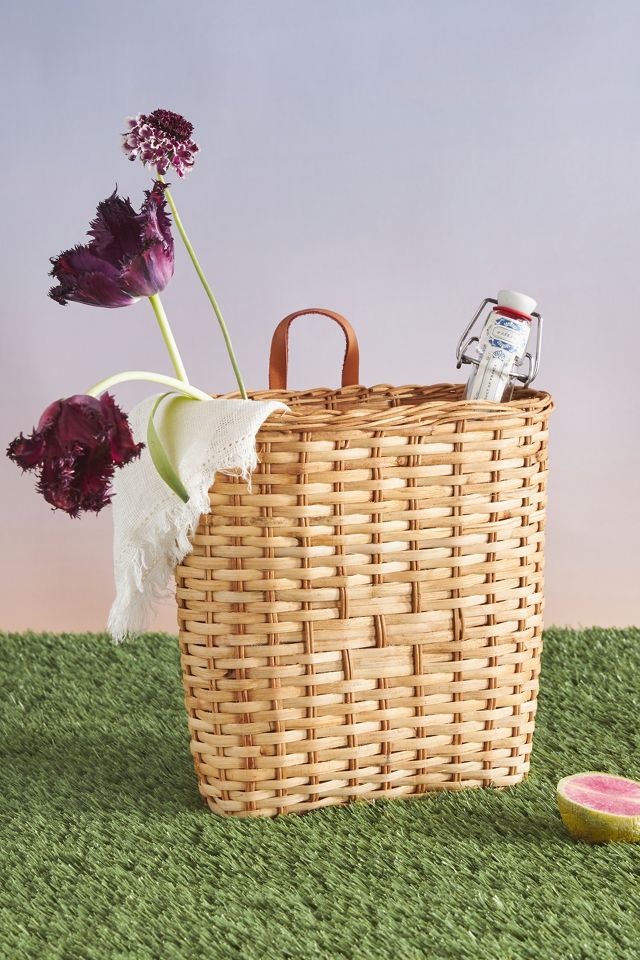 Olli Ella Hanging Picnic Basket
We love introducing decorative picnic baskets into the home for a touch of sunny charm - no matter the season. Hang this woven basket on a wall in a mudroom, laundry room, or nursery to be filled with fresh flowers, outgoing handwritten letters, or your baby's changing essentials.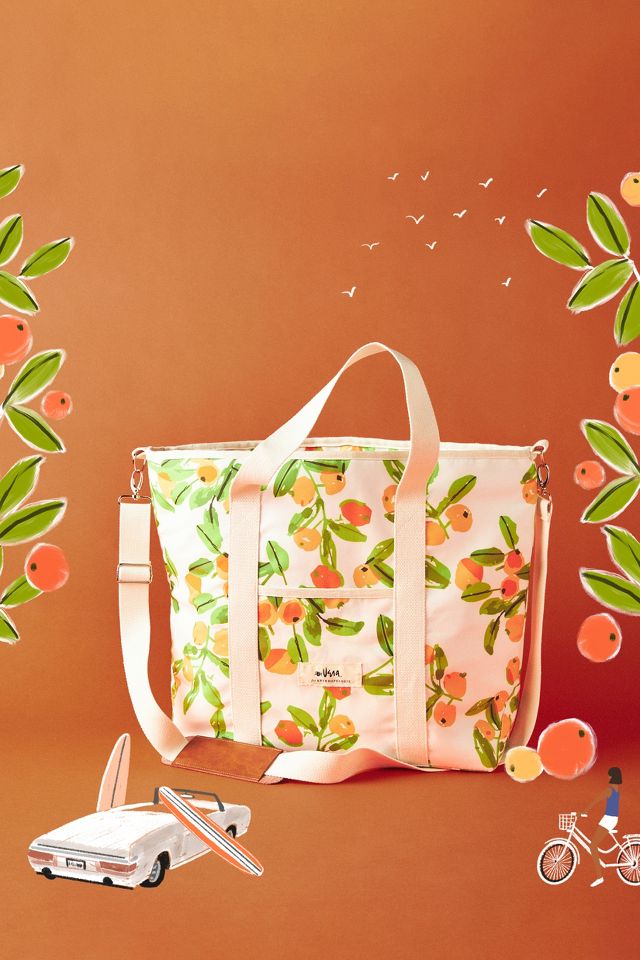 Vera for Anthropologie Perennial Cooler Tote Bag
Crafted from leftover premium canvas used to make beach umbrellas, this cooler bag by Business & Pleasure Co. offers an eco-friendly way to tote picnics and lunches. Best of all? It features a playful summer print exclusively designed by Vera in collaboration with Anthropologie.

Tulip Tea Vase
Hand-painted vase is made of mouth-blown glass with golden embellishment.

Michael Aram Black Iris Large Vase
Stainless steel vase. Natural and oxidized brass details. 6.5"L x 4"W x 13.75"T.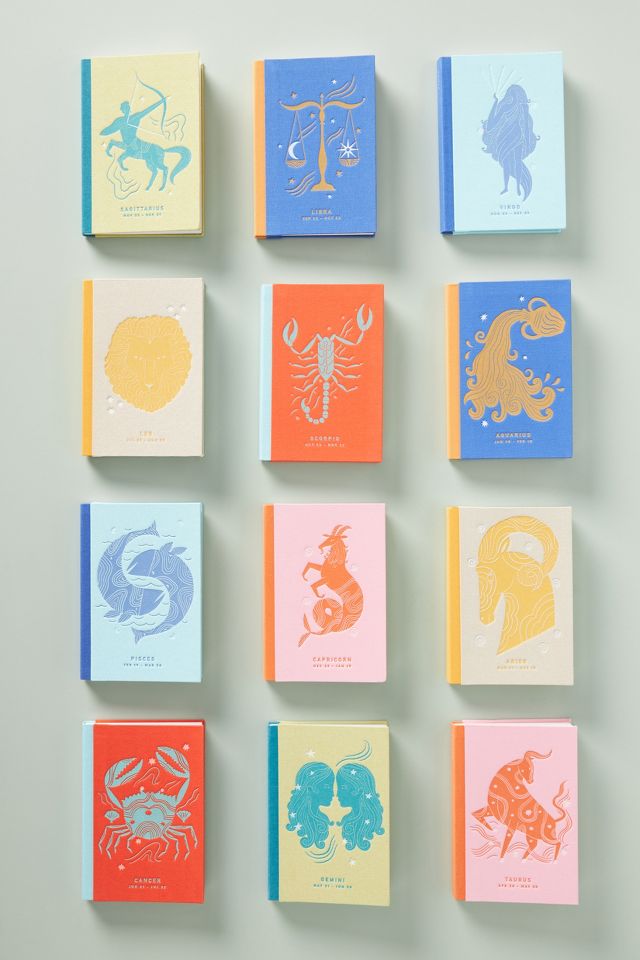 Zodiac Daily Journal
With a beautiful linen-bound hardcover, this journal is a perfect gift for your favorite Leo, Pisces, Gemini, and more.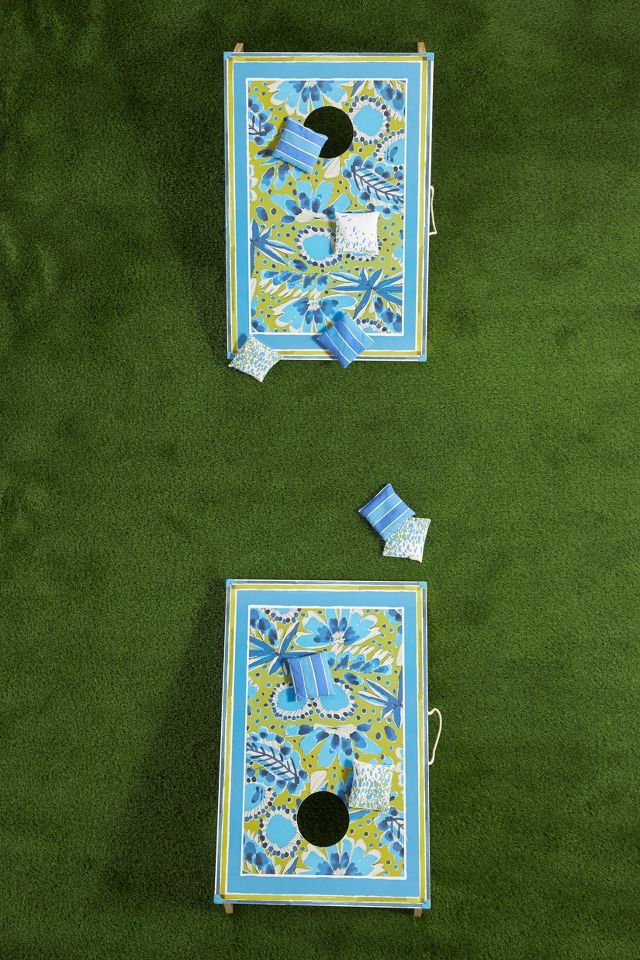 Vera Picnic Cornhole Game
Designed by Vera in collaboration with Anthropologie, this cornhole set adds an element of competitive fun to any picnic at the park or backyard barbecue.

Take 10 Mindfulness Kit
From a 365-day mental health journal to a 10-minute hourglass timer for meditative moments, this kit comes with everything you need to lead a more mindful lifestyle. Includes one journal, one step-by-step meditation guide, inspirational quotes, two scented pencils, and one hourglass sand timer

Always Add Lemon
A toolkit for the aspirational home cook, this book translates kitchen smarts into an inspiring collection of nourishing, vegetable-forward recipes

The New Heirloom Garden
For the cook who wants to grow their own food, this beautiful book illustrates how to design a self-sufficient garden and make delicious recipes with heirloom vegetables, herbs, and flowers.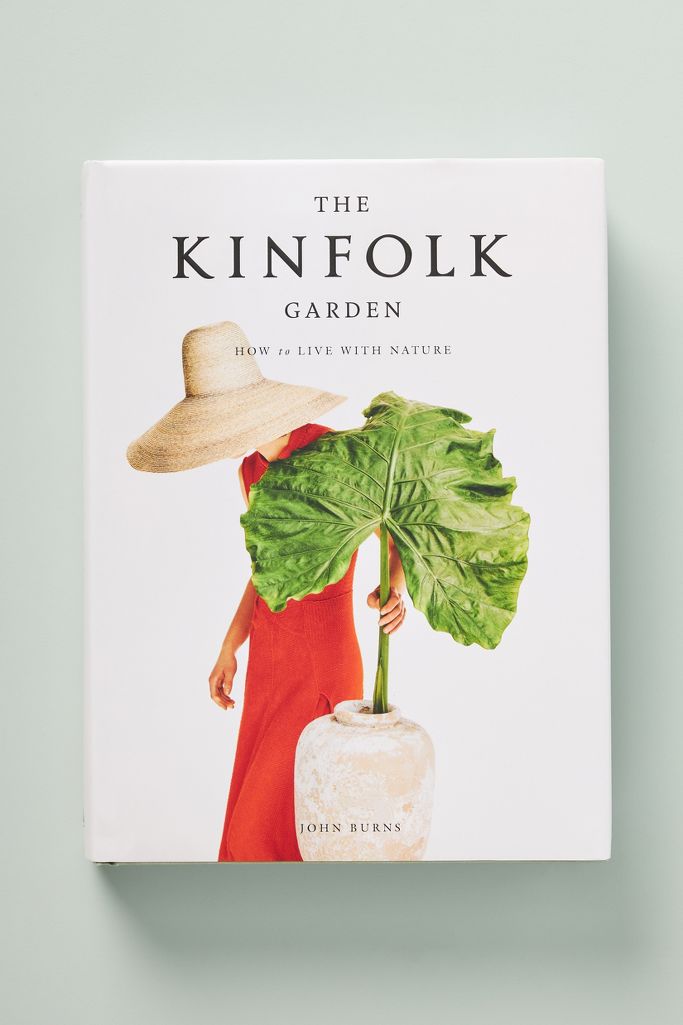 The Kinfolk Garden
From the editor-in-chief of Kinfolk magazine, this aspirational work centers around the concept of nature as nourishment.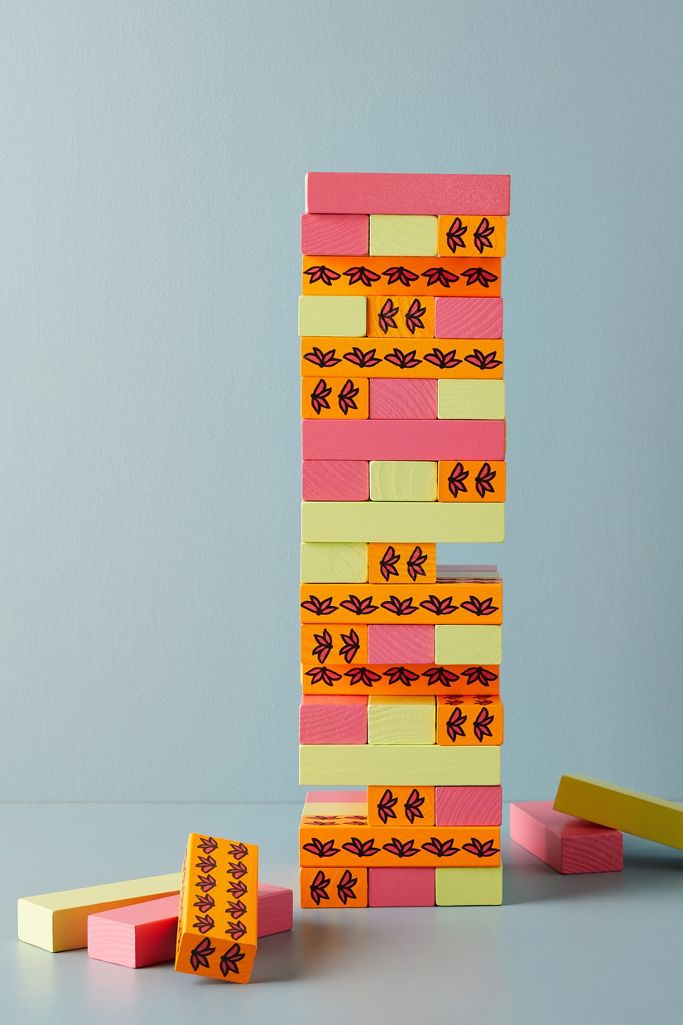 Kendra Dandy Tropics Tumbling Tower Game
Designed by Kendra Dandy in collaboration with Anthropologie, this vibrant tumbling tower turns any game night into a fun occasion.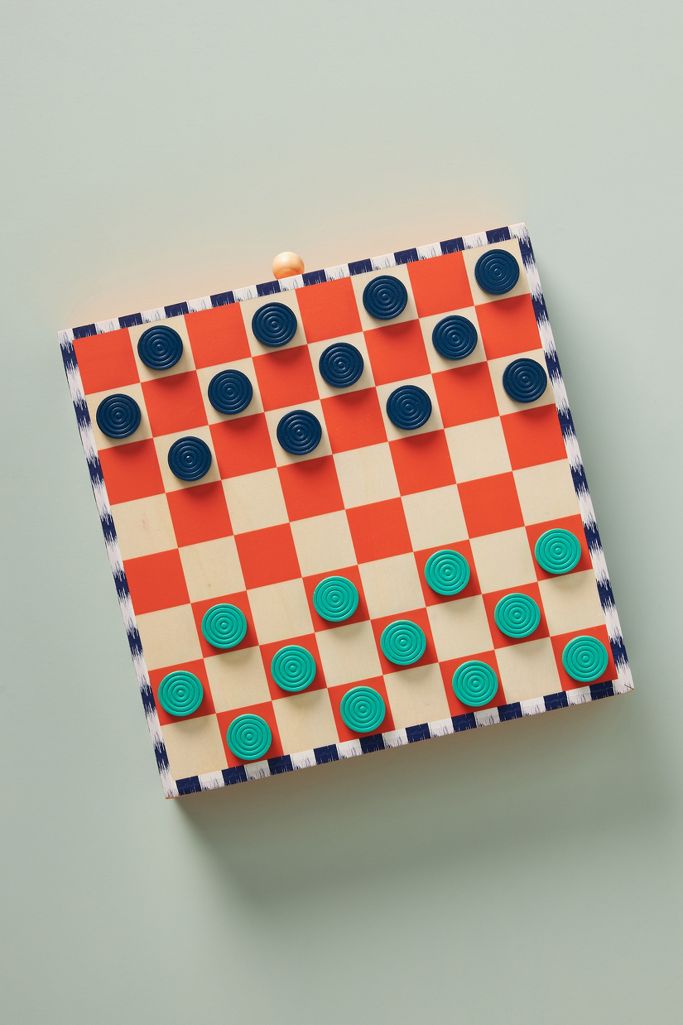 Paper & Pencil Co. Make Time To Play Checkers Game
Designed by Pencil & Paper Co. in collaboration with Anthropologie, this checkers set is complete with a drawer and drawstring pouch to store everything away with ease after playing. Yet with vibrant wooden pieces and an eye-catching design, you'll want to leave it out as a piece of table decor, too!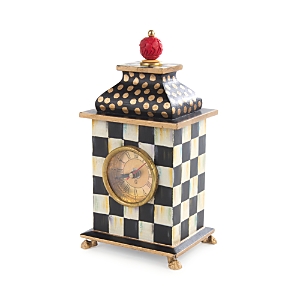 MacKenzie-Childs Courtly Check Desk Clock
Hand-painted checks and jazzy gold polka dots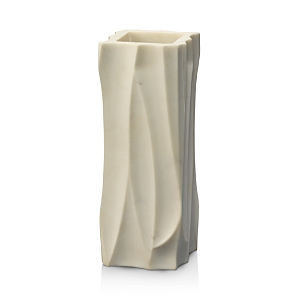 Jamie Young Icicle Medium Vessel
12"H x 4.5"W x 4.5"L. Inspired by the shapes and contours of ice and snow. Carved with a bold abstract pattern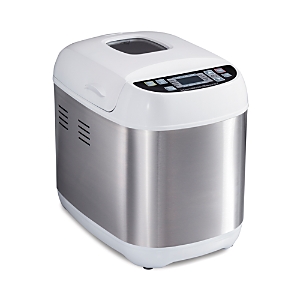 Hamilton Beach Artisan Dough and Bread Maker
Homemade bread as easy as adding ingredients, selecting a cycle and pressing "start". Programmed cycles for basic, French, gluten-free, whole grain, 1.5 pound express, 2 pound express, quick bread, sweet bread, dough, cake, jam, rising, bake and artisan. Options for three crust settings and 1, 1.5 and 2 pound loaves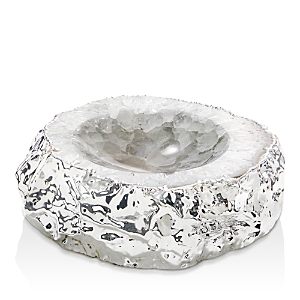 Anna new york Cascita Bowl, Silver
A 24k gold-plated or eye-catching silver-plated trim creates a lustrous focal point in this striking alabaster bowl from ANNA new york, beautiful on its own or filled with petite treasures. 3.5"W x 1.15"H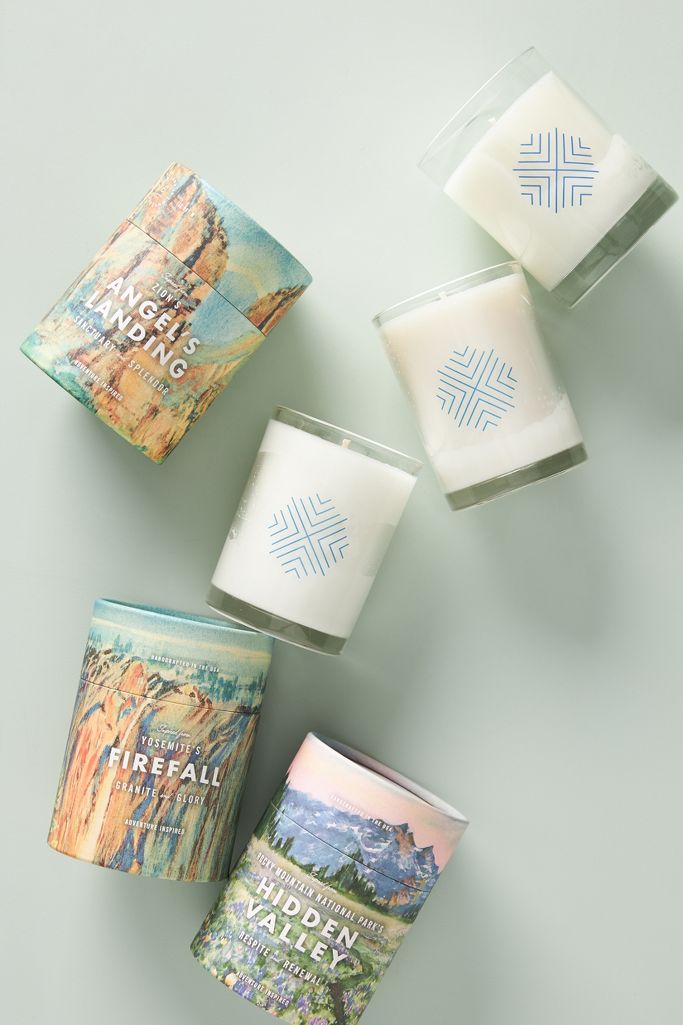 National Park Glass Candle
A perfect gift for an adventurer or nature-lover, each hand-poured candle is inspired by an extraordinary, prized locale that's unique to one of America's stunning national parks. Packaged in a recyclable glass vessel that features a watercolor landscape after which its named, each candle imparts the invigorating scents of the outdoors in your home.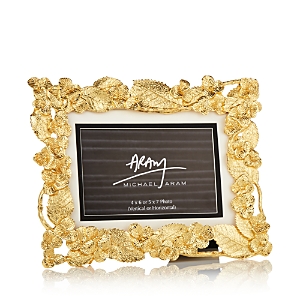 Michael Aram Hydrangea Frame, 5 x 7
Sculptural silhouette with floral accents inspired by the designer's love for hydrangeas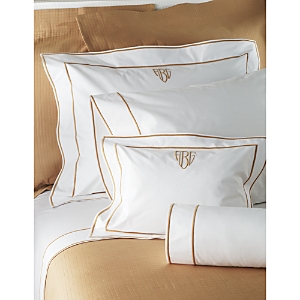 Matouk Ansonia Collection
Understated and classic, the Ansonia Collection features white percale made from 500-thread count Egyptian cotton and finished with two sleek rows of satin stitching.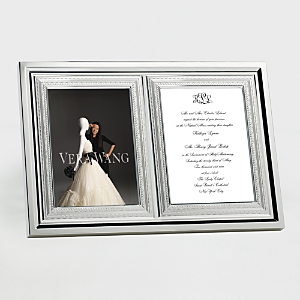 Vera Wang Wedgwood With Love Invitation Frame
With Love silver giftware has been introduced as a response to Vera Wangs successful dinnerware, stem and flatware patterns which were launched in September 2007. The silver plated giftware features seven intricate jewelry inspired bands to continue the With Love story.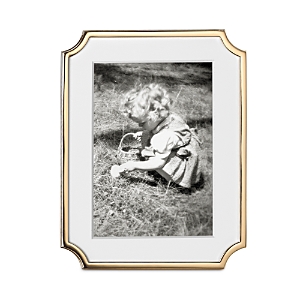 kate spade new york Sullivan Street Gold Frame, 5 x 7
Display your favorite memories in this classic frame by kate spade new york.